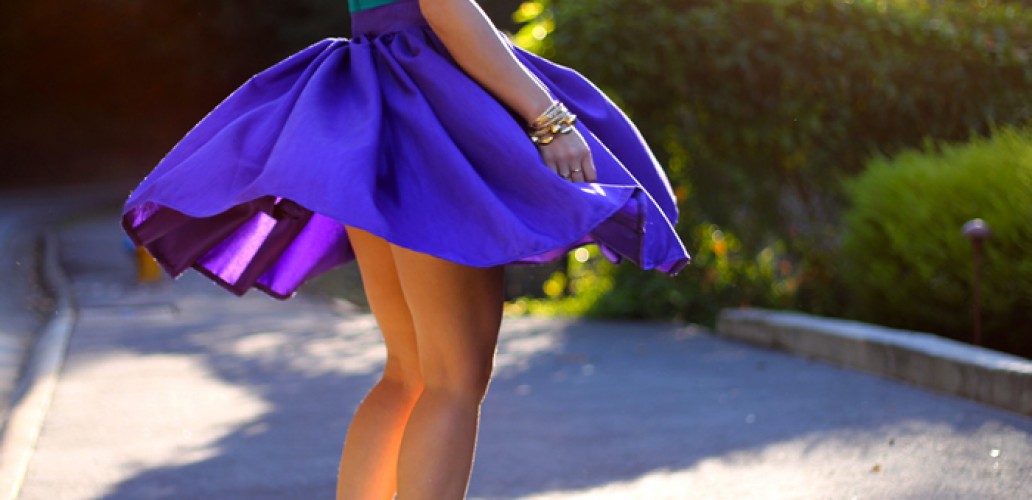 Petite Fashion Challenge #21: The Fashionator
From the announcement: My love affair with fascinators started a few years back when I was planning for my wedding. There was something about these pretty feathery, floral, netted headpieces that made me feel so utterly feminine and elegant. When the wedding was over, I found myself even more drawn to these pretty hair accessories and wish I could wear them more often…Not only can they disguise a bad hair day, they also make a bold statement for any outfit. And fashion is all about making a statement!
This month's challenge is to create an outfit for an occasion (of your choice: attending a wedding, in a wedding, a holiday party, Kentucky Derby, etc.) and utilize a headpiece as the focal point to make a "fashionator" statement. This headpiece can be a fascinator, a fancy headband, a delicate flower or a big hat. Feel free to get as creative as you like!

On my headpiece: thick tulle from Joann's | peacock feathers and ranunculus flowers from Michael's | green jewel removed from old headband.
What I love about a personal style blog is having a place where I can be creative and bring almost whatever imagination I have to life (with the help of my photographer who's always a good sport when he's fed) .
For this challenge, I wanted to do something fun & flirty and my flowy purple skirt was perfect. Color-blocking with teal really brought out the purple and contrasted nicely with the coral ranunculus flowers. My girl Becca wore shades of blue-violet and magenta and I whipped together a black tulle birdcage veil headpiece to complete her ladylike modern look. Becca was clever to add hers to a headband which held in place perfectly while we were running around taking these photos. I had about a thousand hairpins stuck to my head.  :/
On Becca's headpiece: Black flower with attached veil from F21 | thin mesh tulle and colored stones from Joann's
[Photos by NR]
On KT – Top: French Connection (dress worn as top) | Bottom: KTRcollection full skirt | Shoes: Valentino rockmance pumps | Facinator: DIY | On Becca – Dress: H&M | Shoes: Zara | Necklace: H&M | Fascinator: DIY
* * *
The lovelies who participated:
RougeSpark
Danielle's Corner
2 Petite
Life is so Full of Beauty
Bong's Belleza
Have a Great Molli-Dae!
Fabulous Petite
Mix & Match Fashion Style
Interiors a la Vogue
That's a Pretty Hat
Closet de Jules
Natalia Oh!
Tiny Bits of Nonsense
Keeyatch
The DelectablyChic! Closet
New Petite
Hello, Framboise!
Thank you everyone for participating! If I forgot to link to your blog, please let me know in the comments below! xo
For those that doesn't know what PFC is, it's a Fashion Challenge hosted by a different style blogger every month… You don't need a blog to join in on the fun, just send a message to the future host for instructions prior to the  scheduled date. You can also stop by Alterations Needed Forum to see past challenges and sign up for upcoming ones!