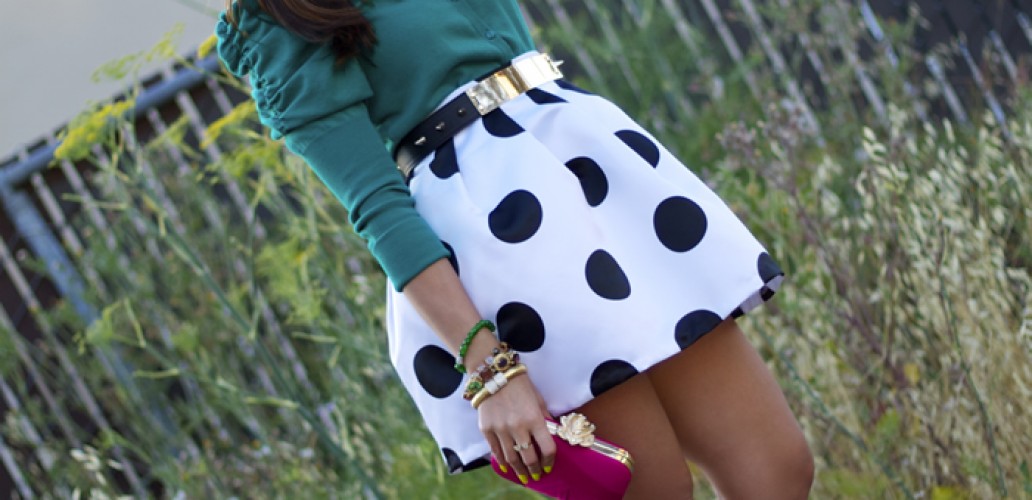 Connect The Dots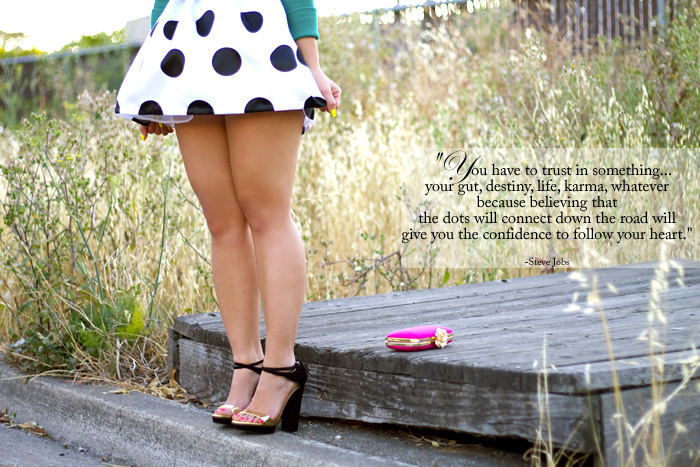 I don't just have a crush on full girly skirts, I'm kinda obsessed with them.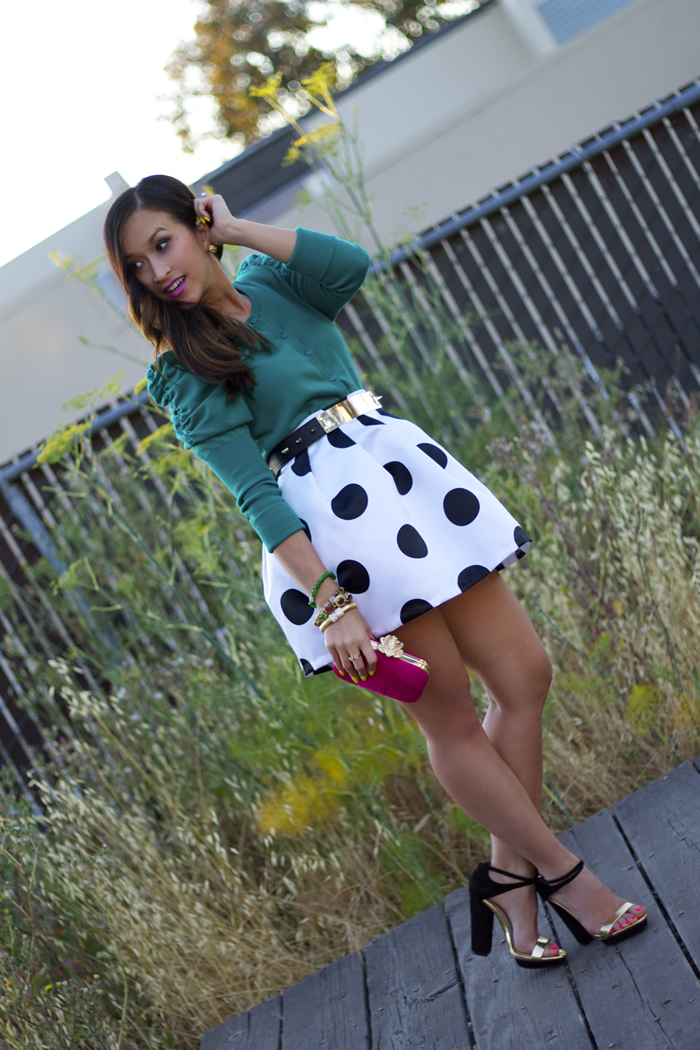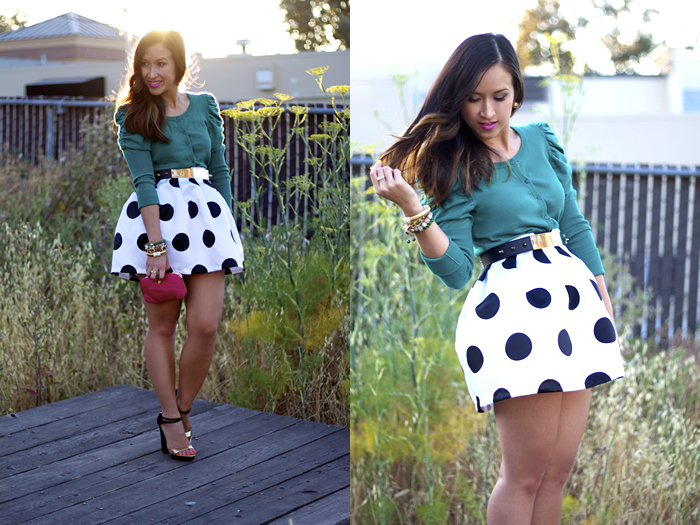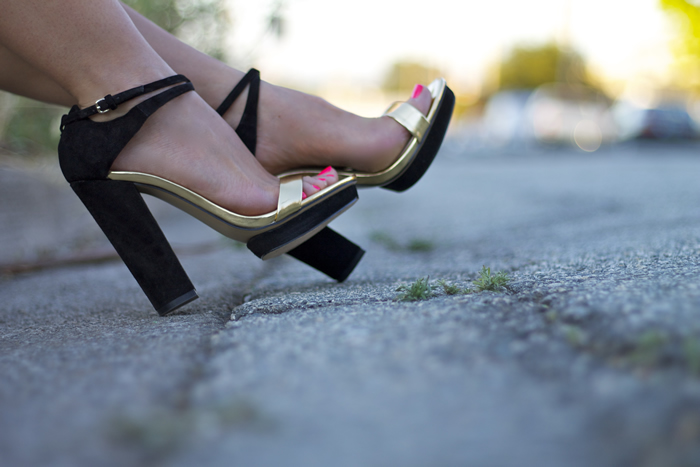 [Photos by NR]
Top: H&M (old) | Bottom: KTR polka dots full skirt | Shoes: Zara wide heel strappy sandals (also comes in mint) | Belt: ASOS plate and spike | Bracelets: Michael Kors Rhinestone Embellished Ridged, Debbie Merle Agate, Carolee Lux (similar here) | Purse: pink rose clutch (old, similar here)
* * *
Since I'm a huge fan of those fun, full and flirty skirts, I decided why not add them to my little KTRcollection. This skirt is so much fun and I felt like a total girly girl when I wore it this weekend. The bold polka dots against the bright white fabric really pop. I can't wait to pair it with a floral top or a loose cotton purple top tucked snugly in the waist.
I think people tend to shy away from full skirts because of added unwanted pounds, but it actually wouldn't if the cut was right. The waistband has to be perfectly situated on the smallest of the waist and the pleats has to start out at the right place with enough volume for that added flare. If you're slender, these skirts will give you shape, and if you're thick and beautiful, these skirt will accentuate your curves.
What are your thoughts on full skirts?