Flower Bud
There's something about green and pink that reminds me of a flower bud. So sweet, delicate and refreshing. I love flowers, they are a reminder for us to slow down sometimes and appreciate the beauty all around us…
I heart this Kelly green skirt. It's one of those colors I love to wear because it can easily transition from Spring to Fall, not to mention the perfect green shade is great for any skin tone. I love the silky soft satin and the over-sized bow details adds a lovely allure of sweet ladylike elegance.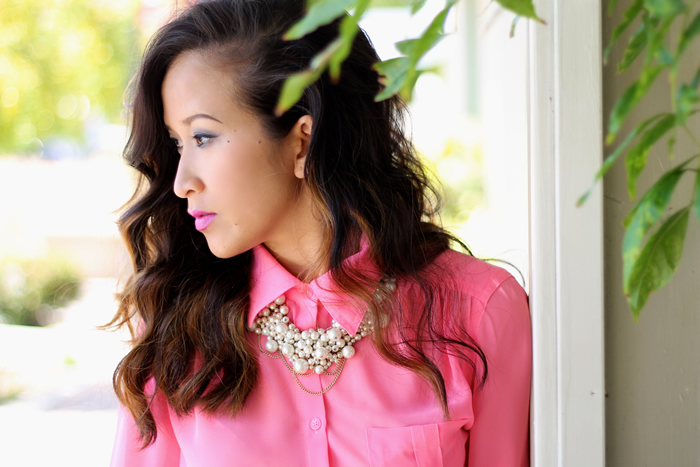 Love this F21 pearl necklace but as you know the quality are not always everlasting and bummer that a few pearls came apart. I have been looking into a really nice quality (yet affordable freshwater pearl set and really love the ones from My Jewelry Box. If you have some recommendations, please do share!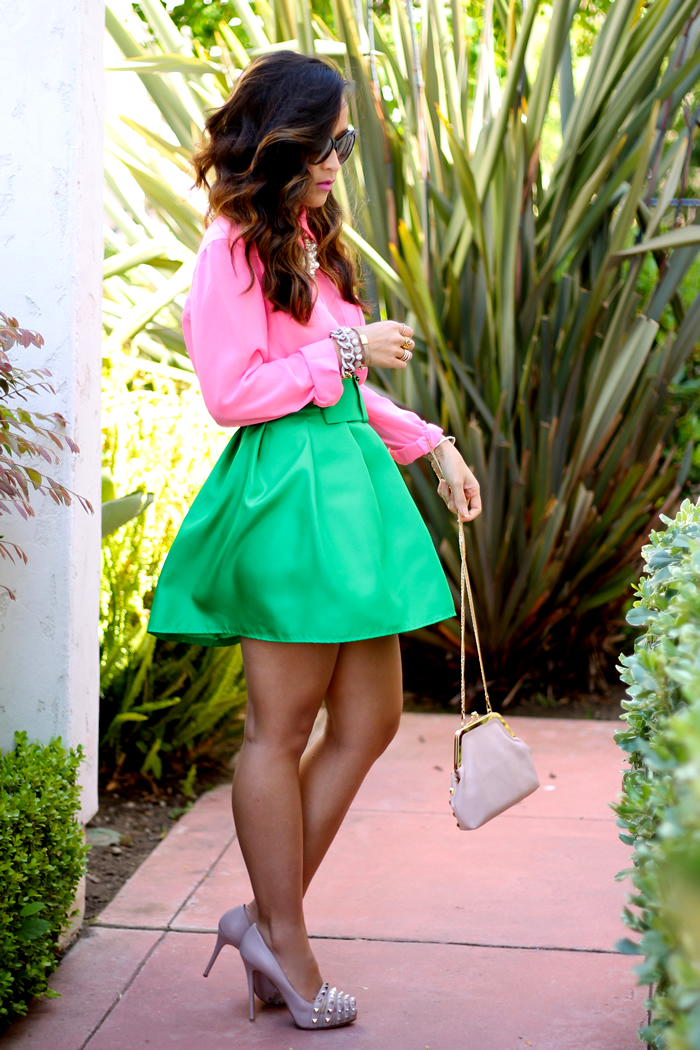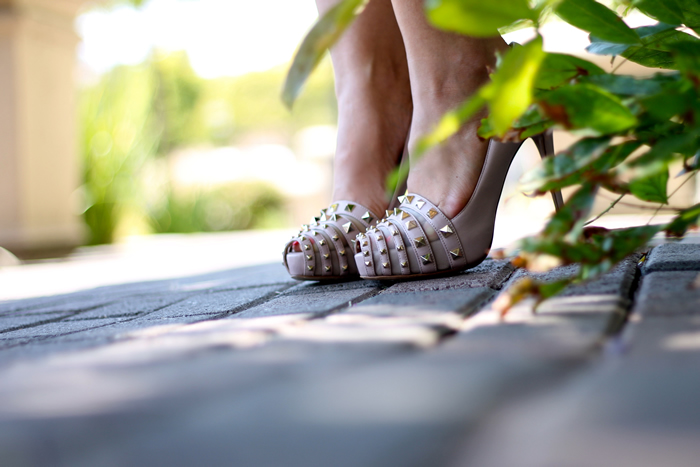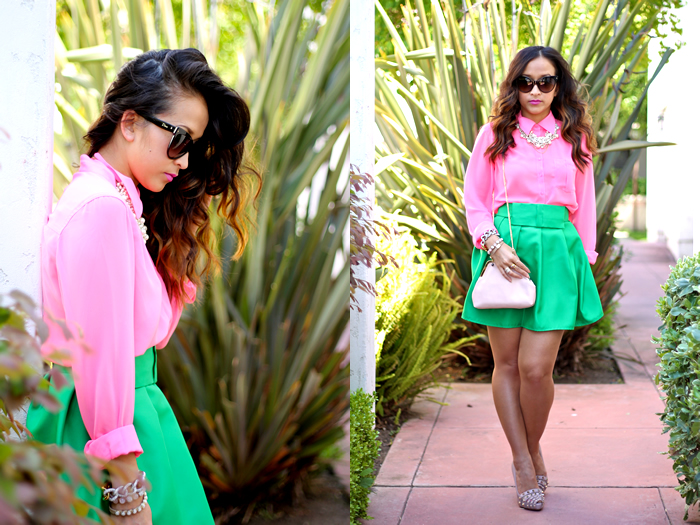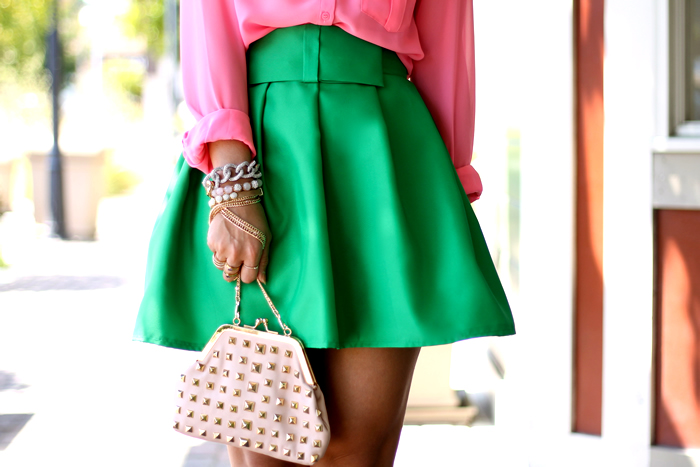 [Photos by NR]
Top: Guess | Bottom: KTR bow front green pleated skirt | Shoes: Valentino Rockmance pumps | Purse: Zara mini messenger studs bag | Necklace: Forever21 faux pearls | Bracelets: Michael Kors 'Collections' two-tone link chain pave bracelet (similar here and here), Ali Khan beaded cord | Glasses: Dior cat eye sunglasses | Lipstick: Shiseido ( RS320: Fuchsia).

* * *
Back when I was in high school some 13 years ago, I used to like to coordinate, A LOT. Yes, I was that girl sitting in front of you in the classroom with the hot pink belt matching the hot pink shoes and the hot pink bag (hey, don't you judge me :). It was cute then but now I cringed at the thought of a matchy-matchy outfit.
I've strayed away from matching bright hues so color blocking was a just the perfect happening that I'm hoping will last forever and ever. Or maybe some 13 years from now, I'll be matching shoes-belt-bag again….Ha!
Happy Monday! I hope you had a fabulous weekend and thanks for stopping by! xo