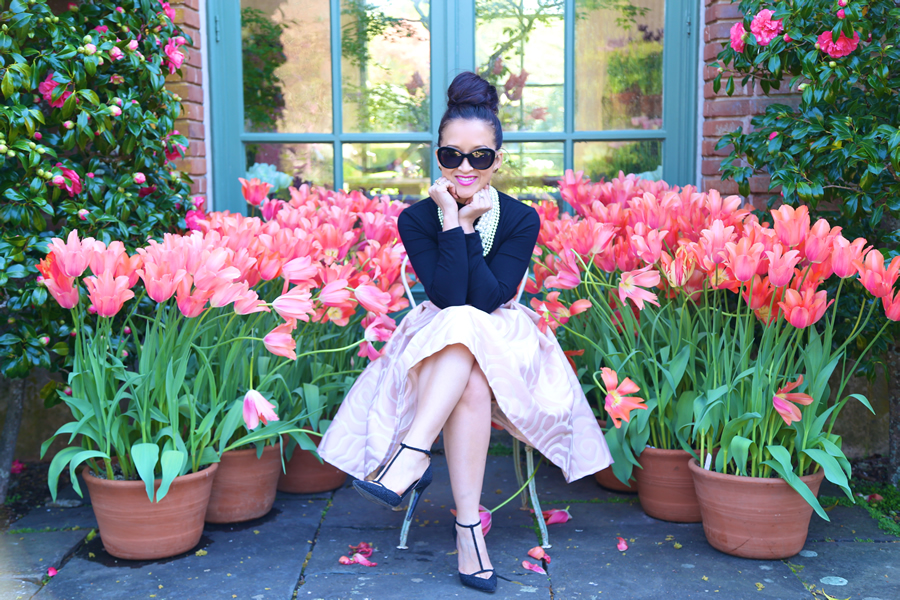 A (wiener) doggie lover with an addiction to high heels, poofy skirts, bright colors, old Hollywood glam, Caribbean food and vampire love triangles…
Rainy days & horror flicks are my favorite combination because I am a true romantic. I'm a goof who loves to laugh, so don't be fool by those serious expressions in my photos. I just don't know what to do when I'm wearing 5 inch heels, standing in the middle of the street/desert/parking lot/alleyway pretending I'm doing something normal. I believe in life everything happens for a reason; and when you are down to nothing…believe that God is up to something.
I'm a DIY gal who always has a love for making clothes. I started out hand making lingerie (Glamgerie) but my passion quickly shifted towards clothing (particularly skirts, dresses and swimsuits). I launched my fashion line and online boutique KTRcollection in late June 2013 and quit my corporate job of 8 years in the legal field in September 2015 to pursue KTRcollection full time (read more about that here).
When it comes to fashion, I love mixing colors, patterns, and even decades. I believe there are many different layers to a woman and her style can shift depending on her mood. My personal style is like a chameleon. Eclectic, vivacious and unpredictable. Whether I'm feeling like a girly girl, vintage vixen or edgy chic, you'll most likely catch me in a bold color (or two) or some sort of interesting print. I also love mixing vintage accents and silhouettes with a touch of funk and urban femininity. I don't believe in rules, trends, or what's in season. I believe in what makes me feel confident and fearless!
My biggest influences were the women of the 1920s. I love the glitz and glam, but I particularly love what they stood for…freedom. Freedom to dress, freedom to love, and freedom to embrace her femininity…that's what I hope to portray in everything I wear and create for KTRcollection.
KTRstyle is my creative journal that was started because I work in a field far from my love of fashion. It's my creative outlet to express and share my personal styles, ideas, inspirations, and everything in between. It'll always be filled with feminine pieces, girly obsessions, bold colors, delicate accessories, bouncy curls, love quotes, dreams & inspirations! I hope you enjoyed your visit here. Don't hesitate to drop me a line to say hello… xo, KT