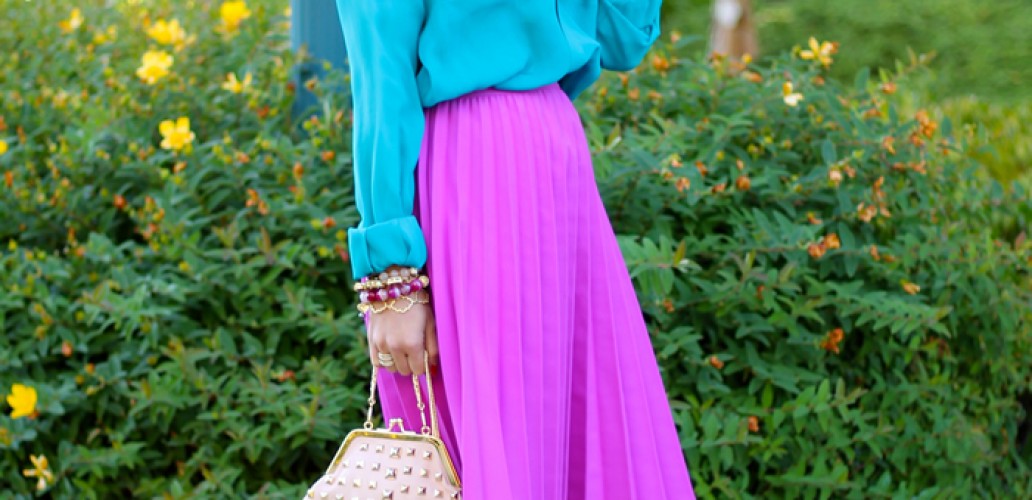 I Dream In Colors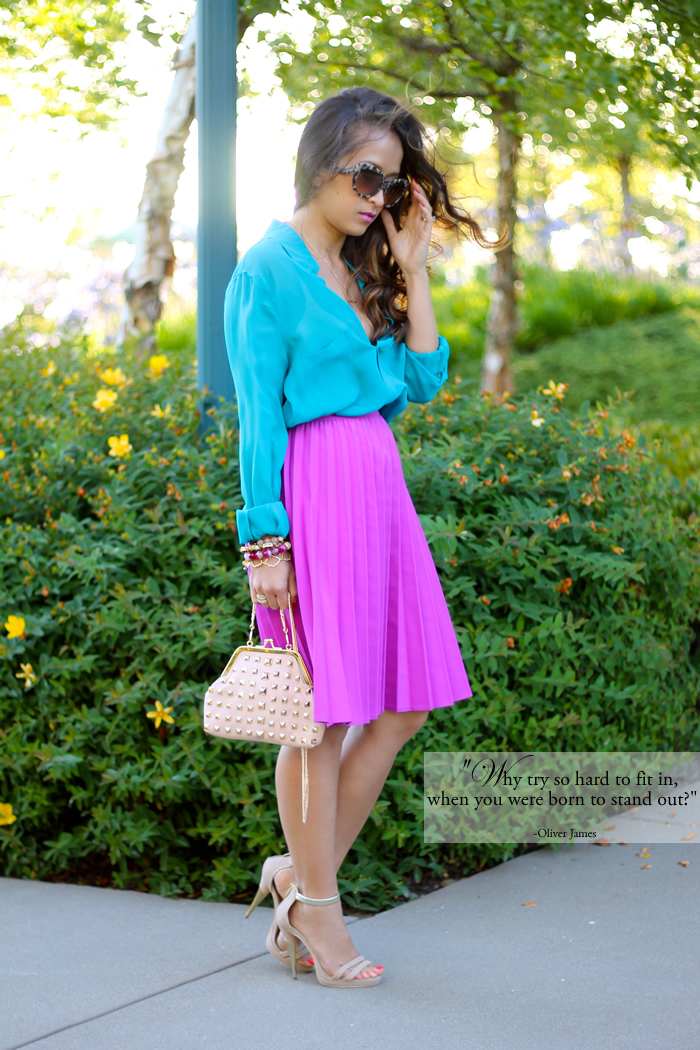 When I saw this skirt at H&M, I tried to resist but the vibrancy of the fuchsia color and interesting fanned-out pleats made of a random sporty material kept calling me back. Yup, I have no self control. I love the way the pleats hold its shape and the length is so ladylike. Plus it's the perfect mate to my teal blouse (last worn here)…So here it is, hung in my room next to the many colors that are dominating my closet these days.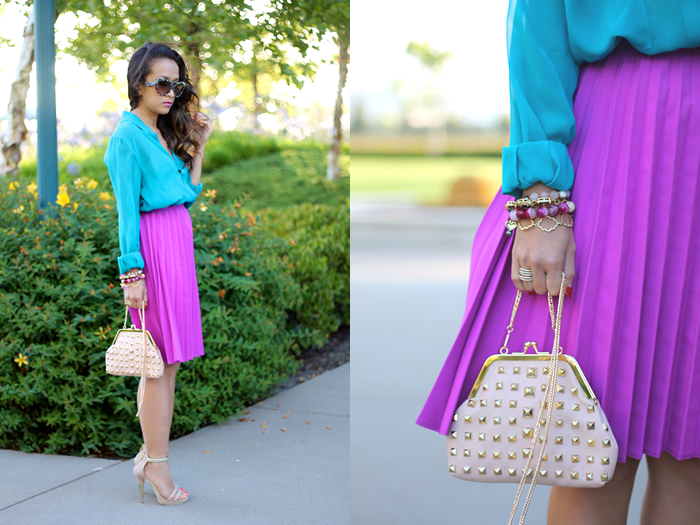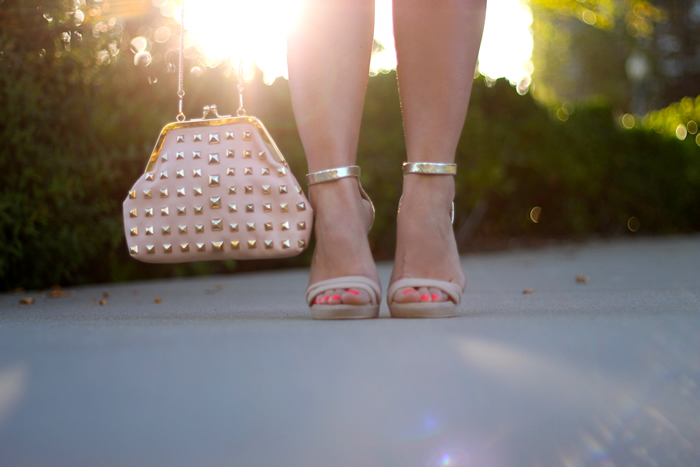 [Photos by NR]
Top: BCBGMAXAZRIA Emma button down silk chiffon blouse (similar here) | Bottom: H&M pleated purple skirt | Shoes: Colin Stuart ankle strap sandals | Purse: Zara mini messenger studs bag | Bracelets: Debbie Merle Agate, Carolee Lux (similar here), Ali Khan beaded cord. Sunglasses: Lumete
* * *
Opposites may not always attract, but when it comes to color-blocking, colors on the opposite side of the spectrum can create a beautiful unity. Mixing colors is nothing new but it's one of my favorite trend that I'll never get tired off and will rock until I am gray and wrinkled.
What about you, are you tired of this trend yet?