NYC Day 2: On the Go, Go, Go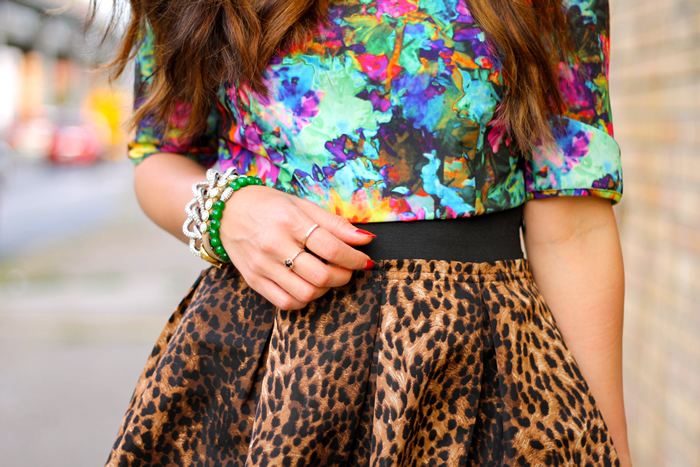 No matter how many times I visit NY, there's something about this place that always makes me feel like a tourist. So many things to do and see in such little time….
Our 2nd day in NY was on a constant go, go, go. We visited family in BK in the morning, followed by a quick meeting, than head back to Manhattan to do some touristy stuff in SoHo and NoHo. SoHo is one of my favorite areas in NY to visit because of all the cute little shops. Not to mentioned 3 floors of TopShop and Little Italy is a few steps away.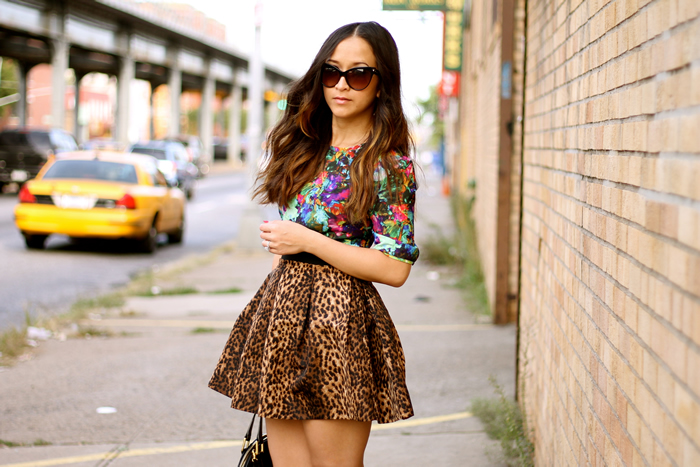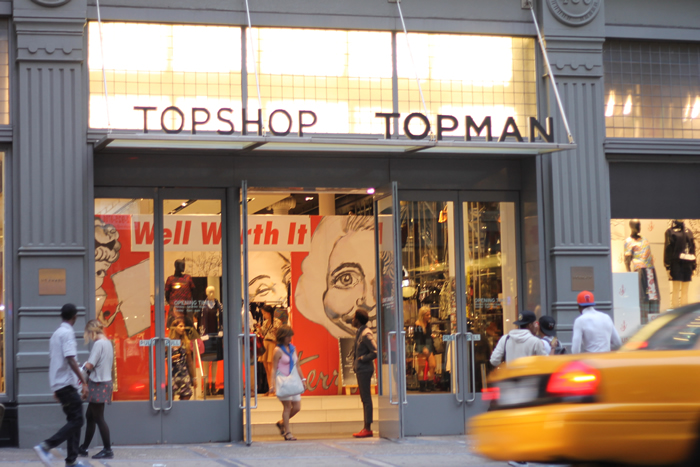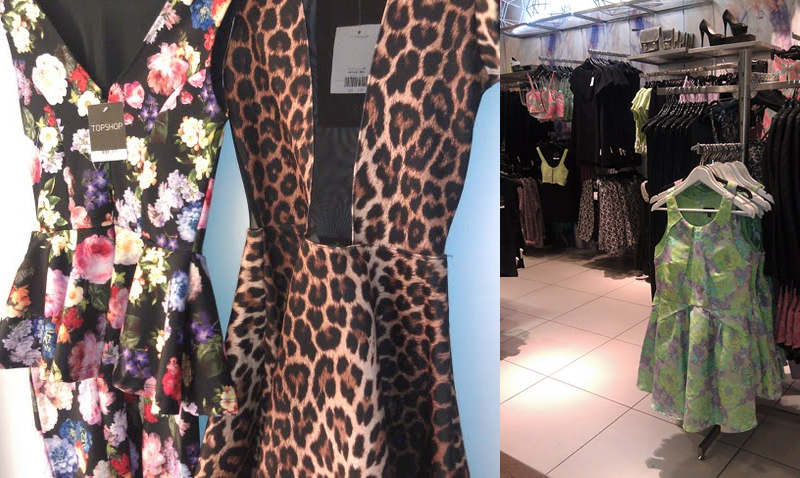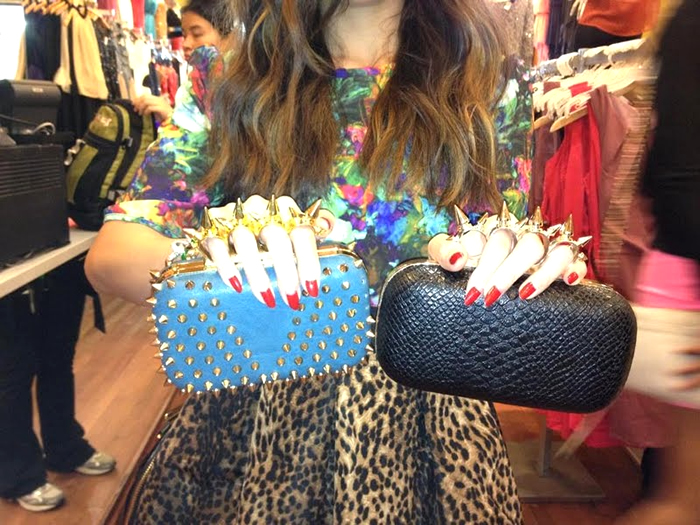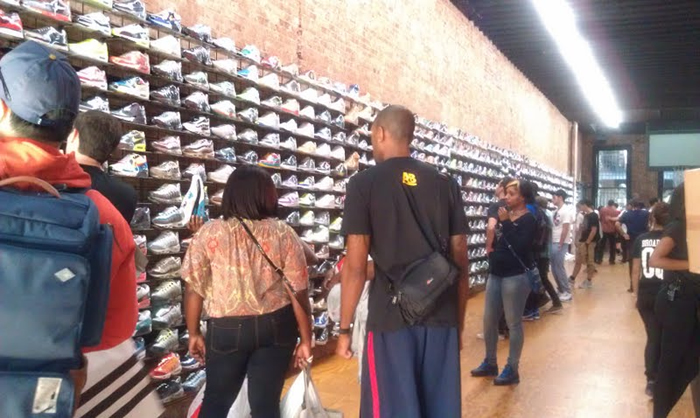 Nate was like a kid in a candy store when we got to Fight Club.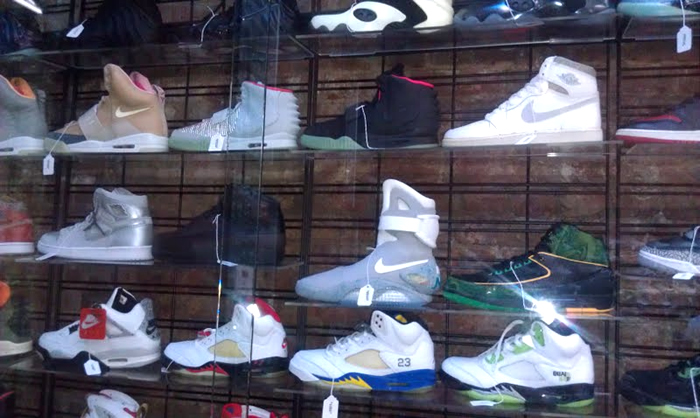 I spy Kanye's air yeezy 2 for $3,000, which retailed at $245. However this isn't bad if you considered the nut who purchased it for $90K on ebay….he could have came here.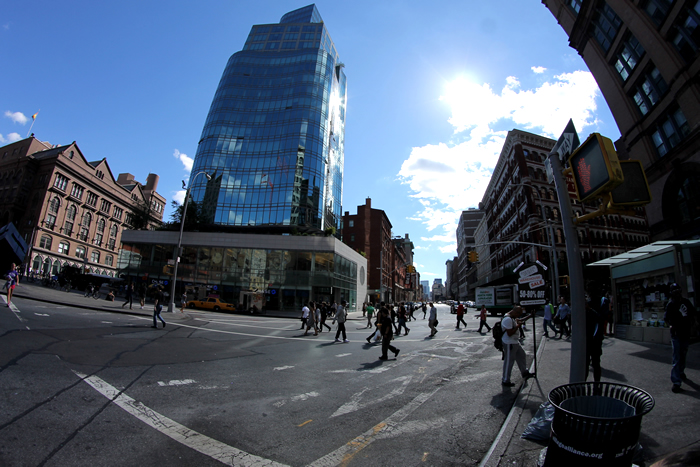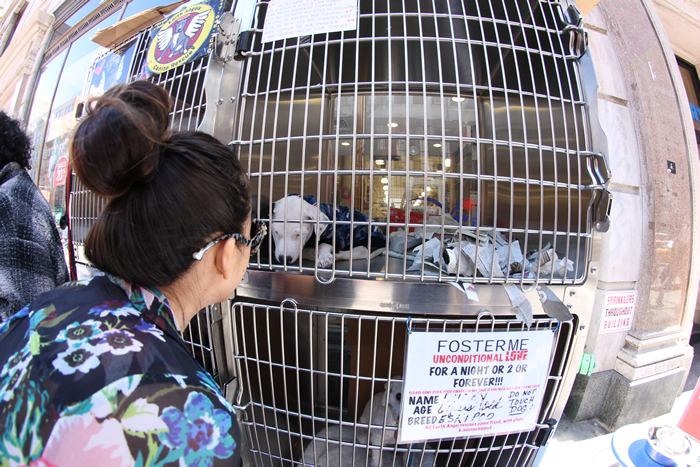 I wish every pup can have a loving home. :(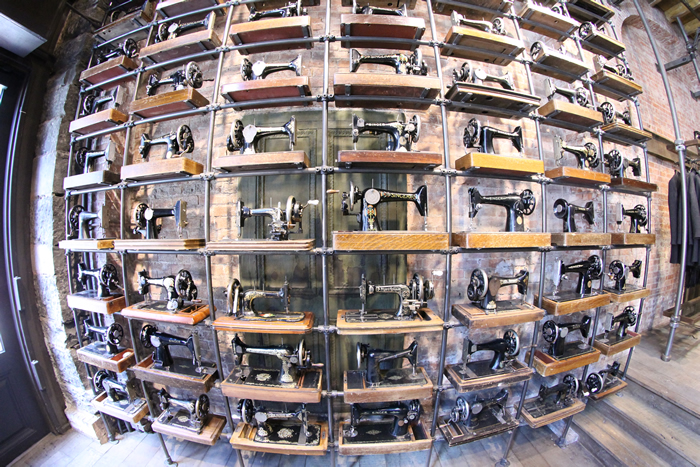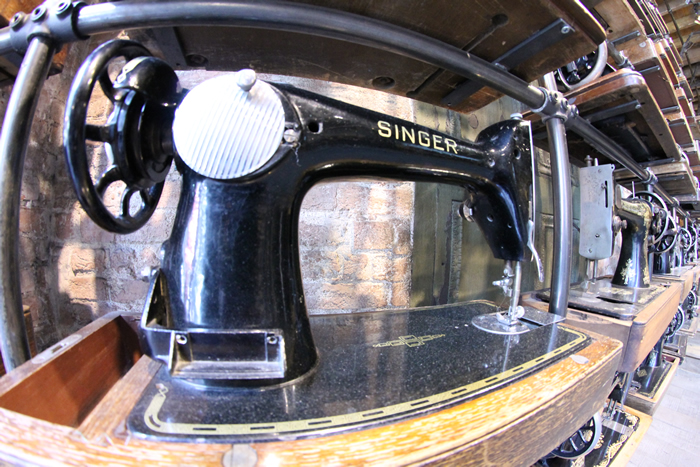 Vintage sewing machines are so freakin' cool!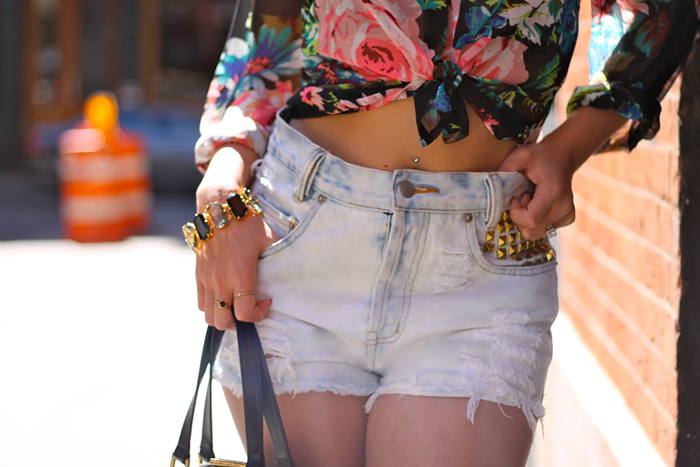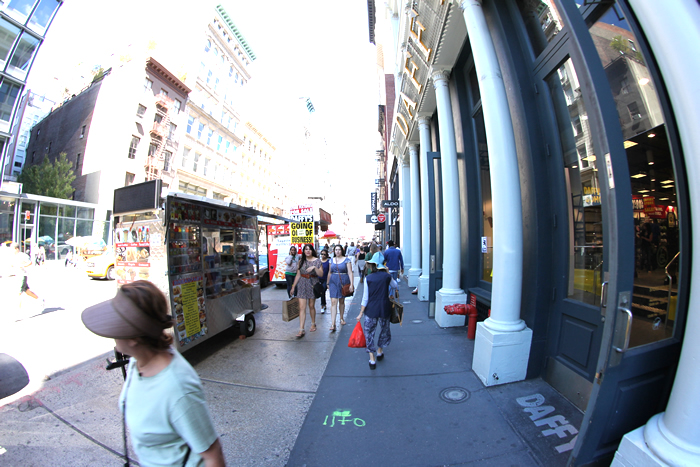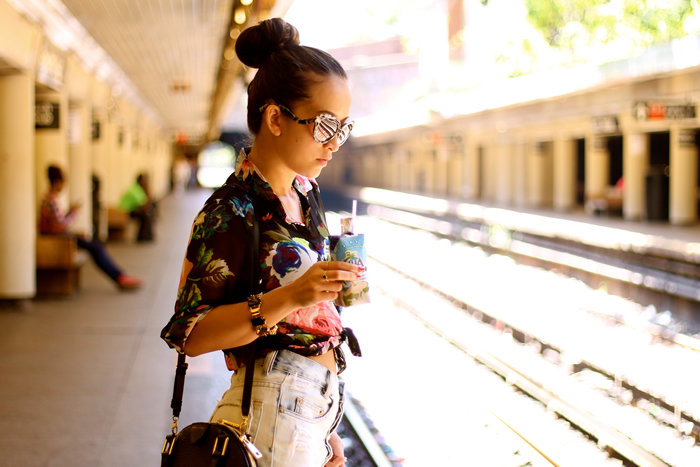 [Photos by NR & I]
First Outfit – Top: Abstract Top (similar here and here) | Bottom: Zara leopard print skirt (old: similar here) | Glasses: Dior cat eye sunglasses
Second Outfit – Top: H&M floral blouse (love this here) | Bottom: DIY distressed denim studded shorts | Glasses: Lumete
* * *
You can't really experience all of NY without taking a ride on one of the busiest subway system in America. The subway is so detailed, with over 400 hundred stops and what seems like 3 floors of fast flying trains that can take you anywhere your heart desires….but hold your skirt tight and wear comfortable shoes. I kept a pair of flats in my bag just in case my poor little feet decided to go on strike. There are lots of stairs and you can easily get lost. Well, I would probably still be lost somewhere in the subway station right now if  I wasn't with my NY native tour guide. :)