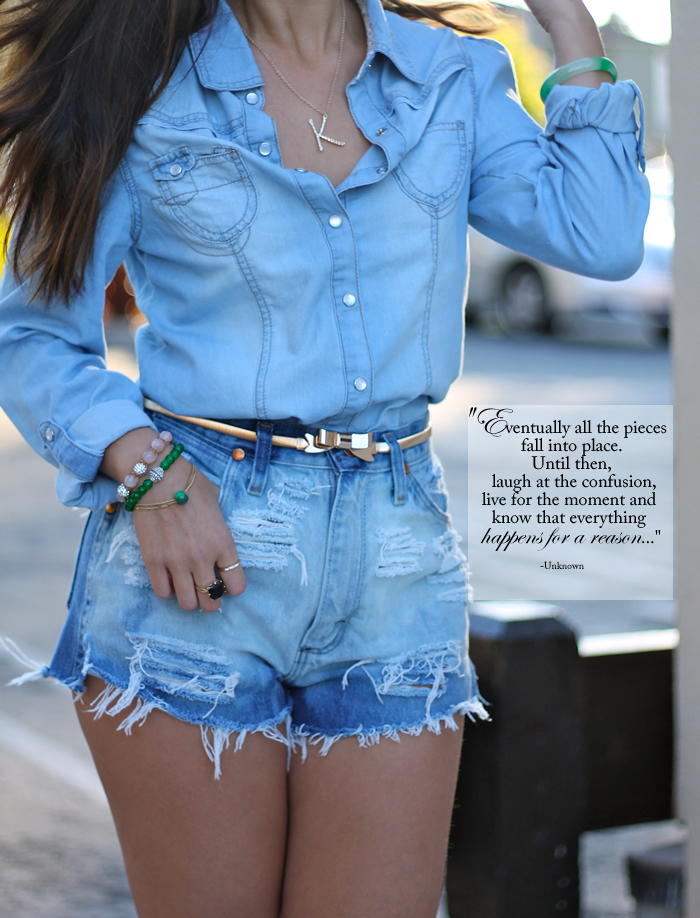 Sometimes DIY projects gone wrong can turn out not too shabby. I ran out of bleach while trying to turn these vintage Levi's white but instead the result was this nicely faded stone wash.
Have you ever DIY'd something and though it has gone wrong but it turned out perfect?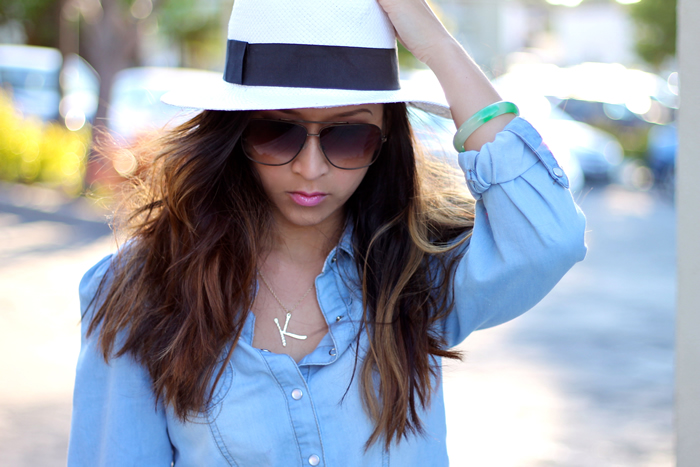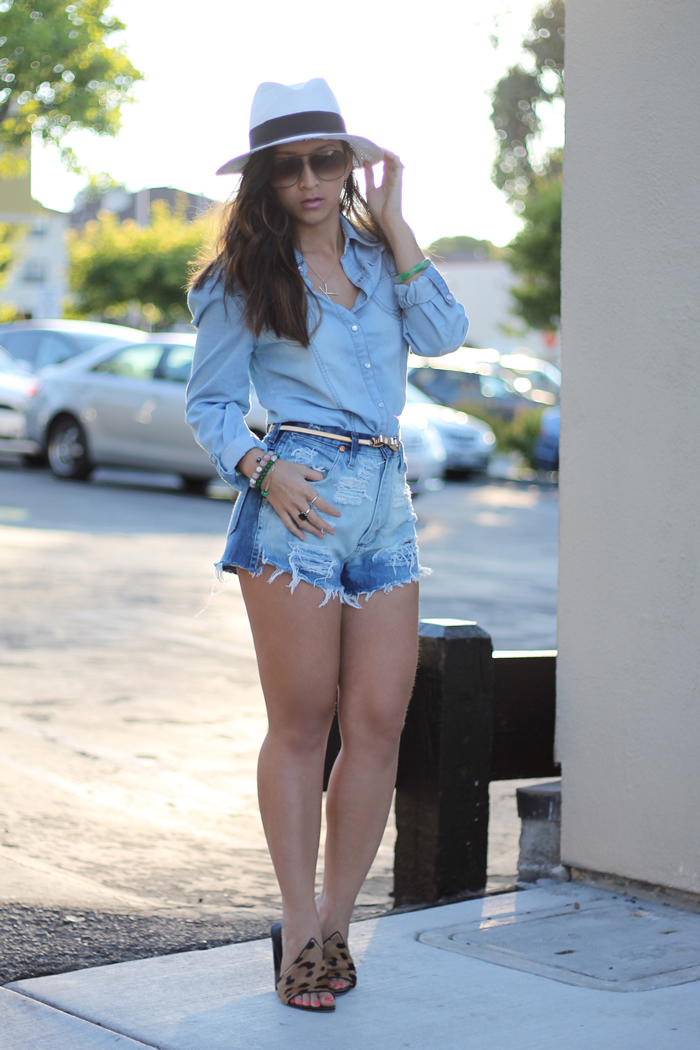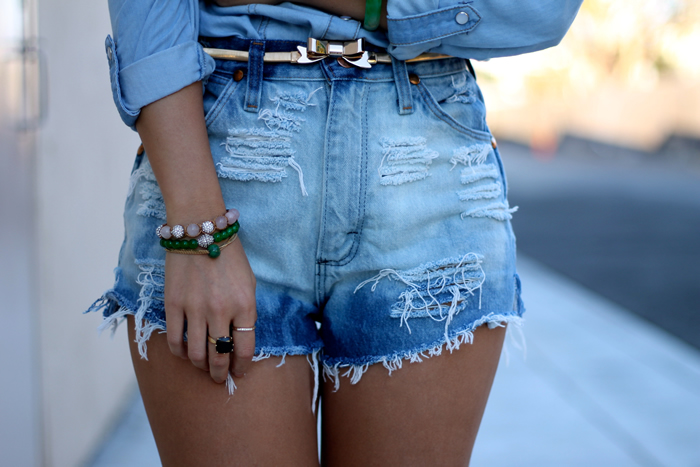 [Photos by NR]
Top: DaMasque chambray top (similar here) | Bottom: Thrifted distressed Levi's | Belt: Style for Less bow belt (similar here and here) | Hat: David & Young Neo Noir fedora | Shoes: Alexander Wang Isabeli leopard sandals (old) | Bracelets: Ali Khan beaded cord,  jade bangle | Glasses: Giorgio Armani aviators

* * *
Hello lovelies, as you're reading this, I'm probably baking in the hot & humid desert of Las Vegas (100+ degrees). Not to worry, we are armed with SPF 25 and brought plenty of Capri suns and other various juices to keep us hydrated for days. Have a fabulous weekend, stay out of trouble and talk to you soon! Kisses!