South Beach: Girls Time, Memories & A Few New Gator Friends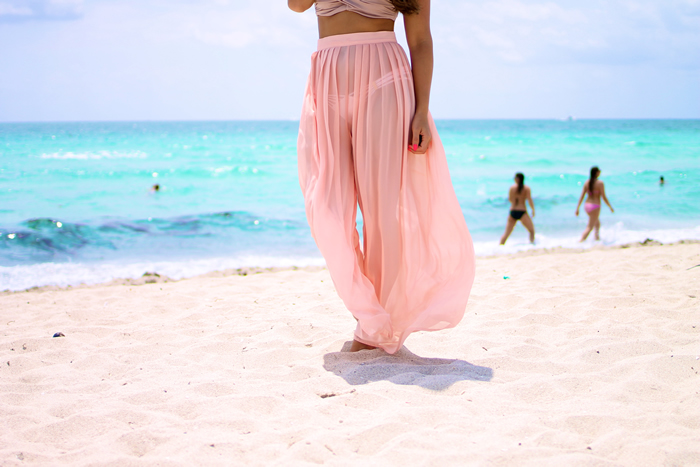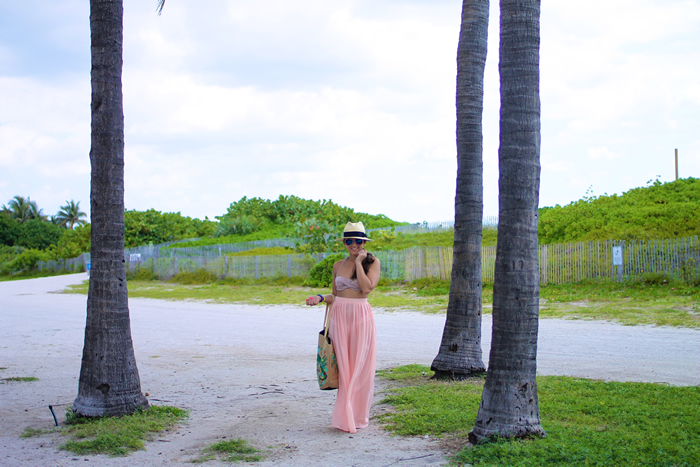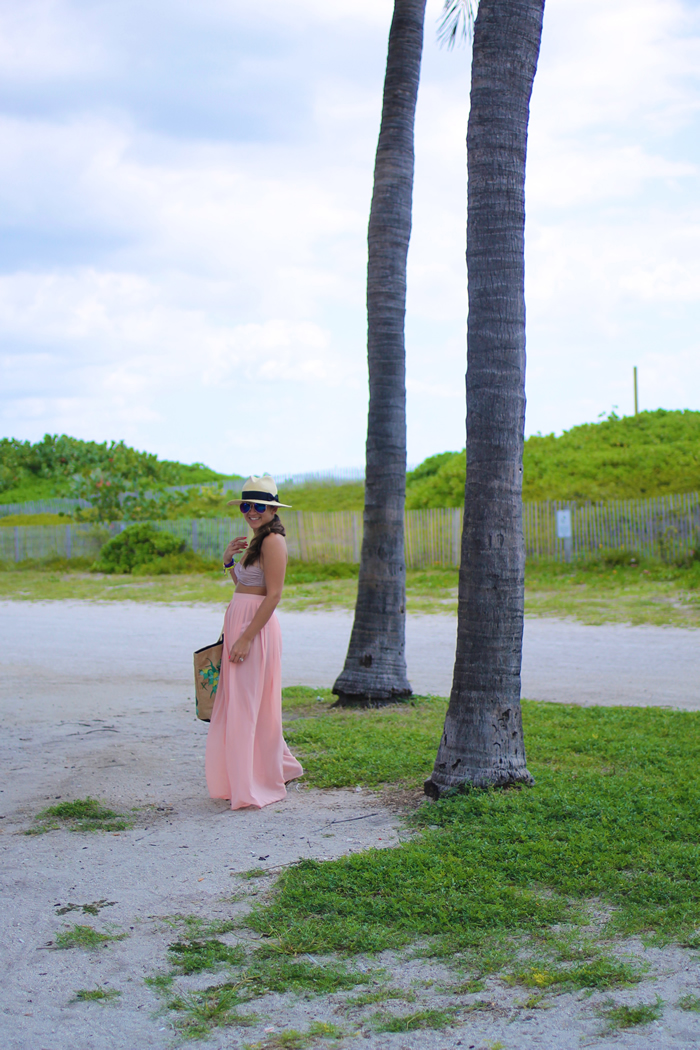 [Photos by T. Rhea]
Swimsuit: Victoria's Secret top and bottoms | Bottoms: American Apparel wide leg sheer pants | Hat and glasses: H&M
* * *
Weekends on Miami Beach are usually filled with parties, dancing, shopping and some pretty amazing meals. Our annual girls trip included just that and a few new buddies we met along the Florida Everglades…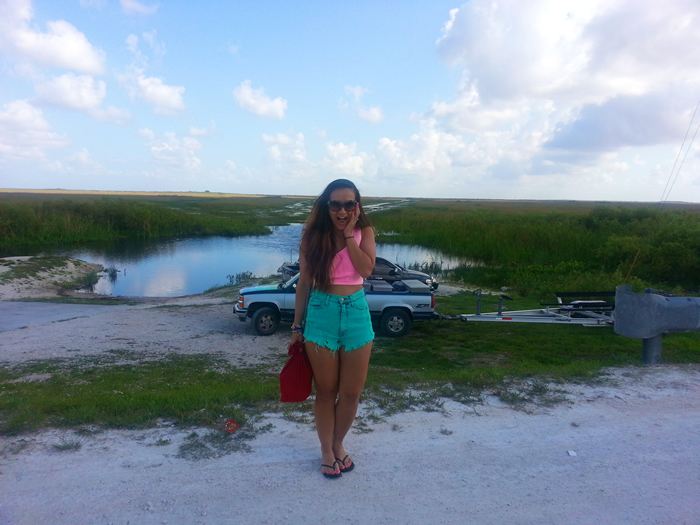 Did you know that the Florida Everglades is not a swamp, but a 50-mile-wide, slow-moving fresh water river full of saw grass and home to roughly 300,000 alligators (as well as crocs)? The thought of being on a boat going down this river was pretty terrifying until we got there and saw just how beautiful this place was.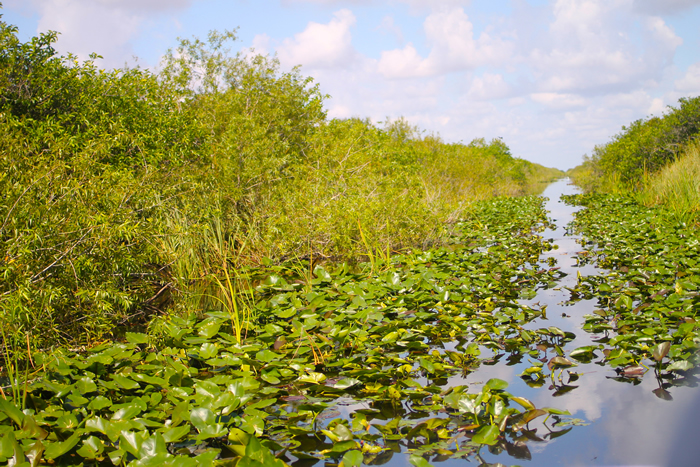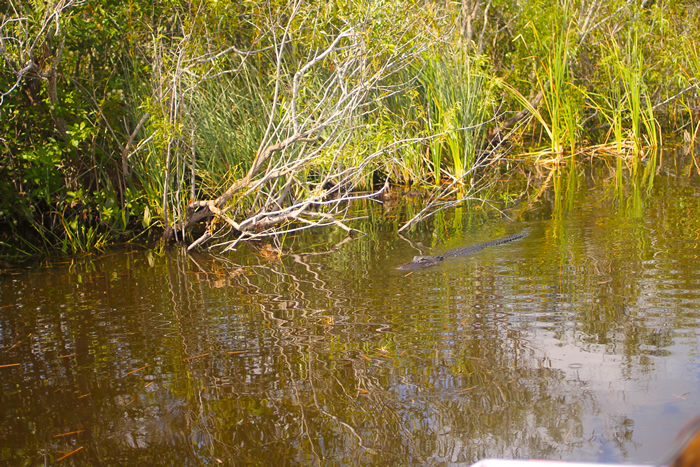 Meet Roderick!
Our first sighting was pretty exciting and a little creepy how close we were!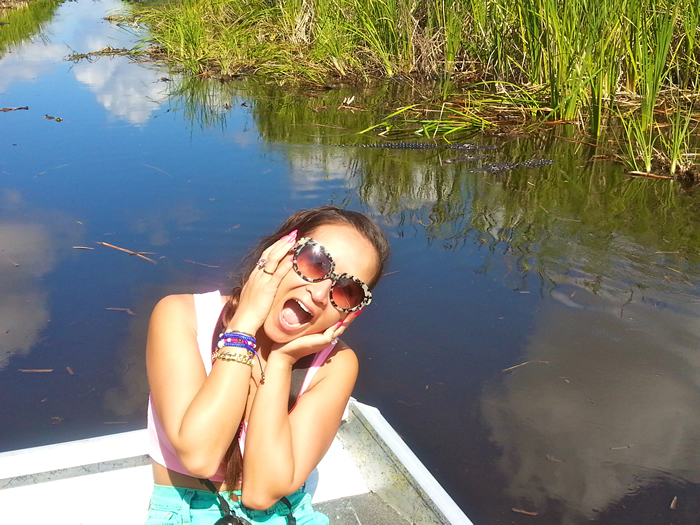 Rod and the crew hanging out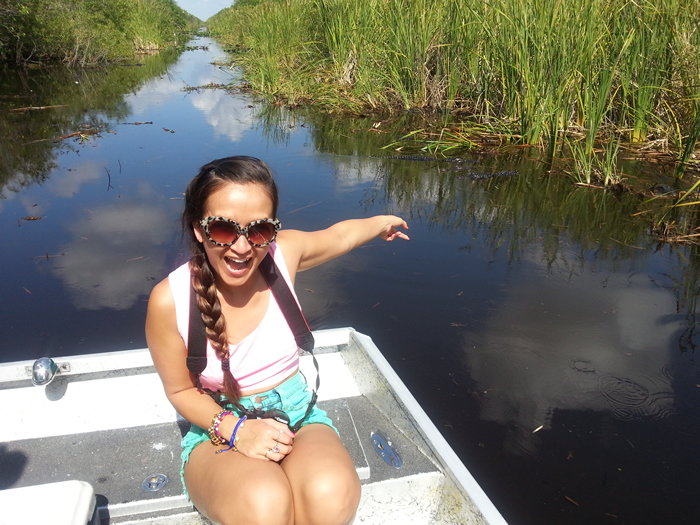 After days of research we decided to go with the Airboat in Everglades tour because they have the best reviews on TripAdvisor. I was really nervous because these tours doesn't normally offer seat belts, helmets, life vests, a stun gun and well, a glass wall all around the boat. But as soon as we met our tour captain Chad, he completely made us feel at ease because he was very knowledgeable, friendly, and mindful of our needs and comfort.
For $50 on a semi private 1 hour tour, we saw loads of alligators up close and learned about the general wildlife in the Everglades. This was definitely a unique and fun experience that's a must if you're ever in Florida!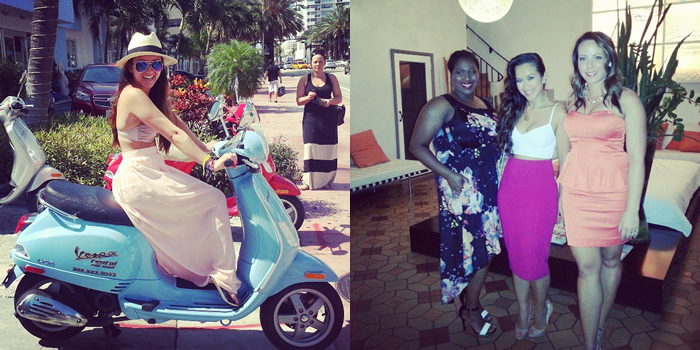 As we get older, life can be pretty hectic especially when we have careers, husbands and/or children. Sometimes it feels like there's no time in a day to do everything we need to do and we tend to forget about the people that has been there for us before all of this…our girlfriends! We started our "girl's trip" a few years ago and plan on doing at least one a year to a new destination! I think vacations and quality time with friends are critical for our well being and being able to share these moments even after we're married or have kids is also equally important. :)
xoxo, KTR