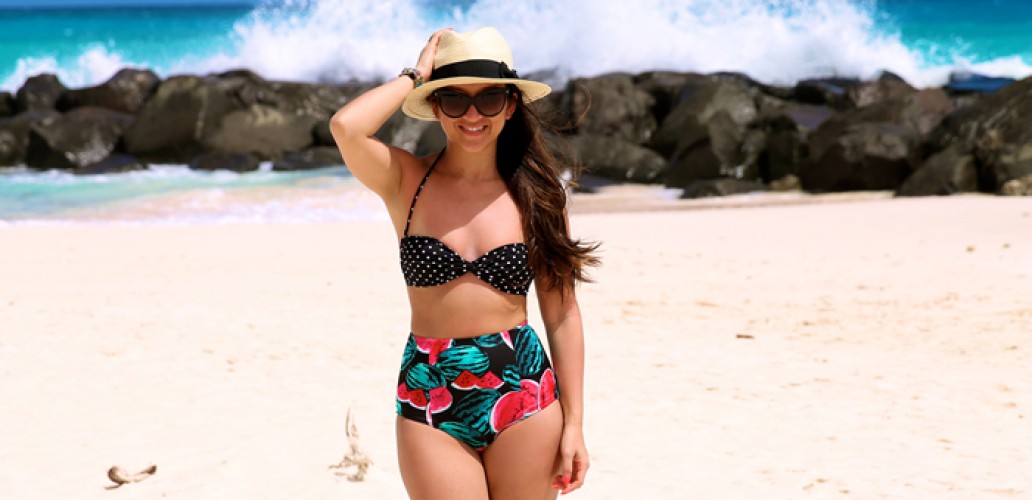 2013 Caribbean Vacation Diary Part I: San Juan, Barbados & St. Lucia
[Beach at the Hilton Resort, Barbados]
Perhaps it's the stretches of sugar-soft sand laying amongst the striking sea of crystal clear water that I love so much. Or it could be the warm breeze against my skin even when it rained…the delicious authentic food, the endless adventure and exploring that we can do…or maybe it's just the laid-back pace of life and the people are generally charming and welcoming. I think it's probably all of the above that has captivated my heart about the Caribbean islands, making it my top places to visit each year.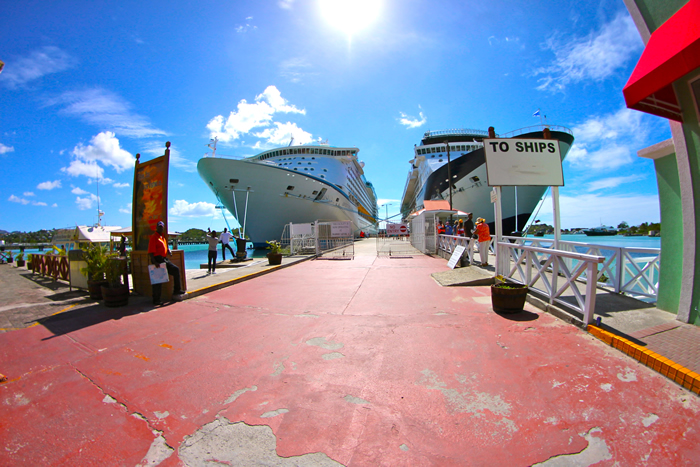 We have taken Royal Caribbean and Carnival many times so we thought this year, we'll try a different ship on the beautiful Celebrity Summit. We flew a red eye into San Juan PR, spent the day there, then embarked our ship on a 7-day adventure to five beautiful islands of the Caribbean: Barbados, St. Lucia, St. John, St. Maarten and St. Thomas.
The interior of the ship was beautiful but if you're a frequent cruiser, most of the decor will start to look the same. I would say the majority of the crowd on the Summit was much more "mature" than our previous cruises (age ranging from 40-60s, with a few 30s and a handful of kids). Although we thought we wanted to be on a cruise with a younger crowd, by the end of the trip my perspective definitely changed because we had the opportunity to meet so many amazing people of all walks of life. It was also nice to not have too many kids screaming and hogging the pool like what I've seen on Carnival. Though, it'd be nice if the entertainment on Summit wasn't always at 9pm! :)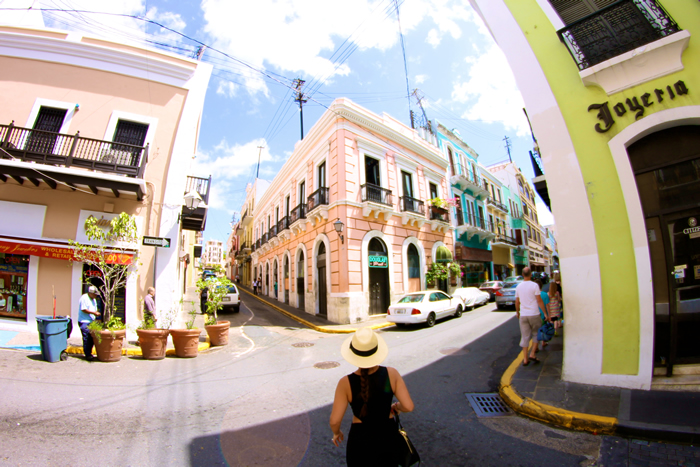 [Old San Juan, PR]
Day 1: Before set sailing, we had to visit this little quaint town that is picturesque and truly authentic, Old San Juan, Puerto Rico.  Most of the restaurants here are the real deal and of course we couldn't leave without visiting our favorite restaurant, Genesis for a yummy Spanish meal. Oh btw, they frequently serve $2 tequila shots which can be pretty dangerous.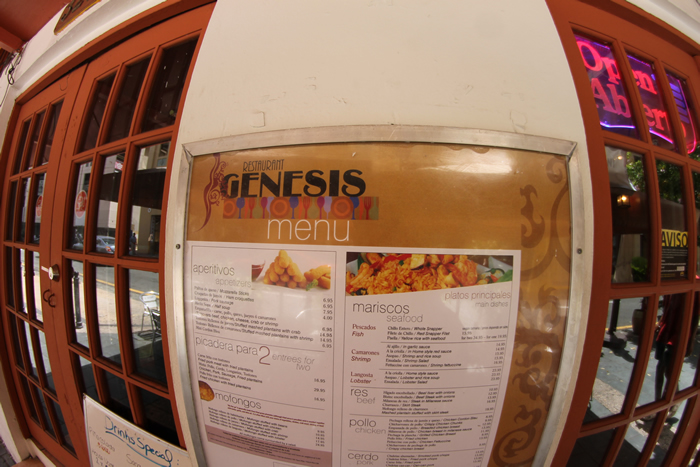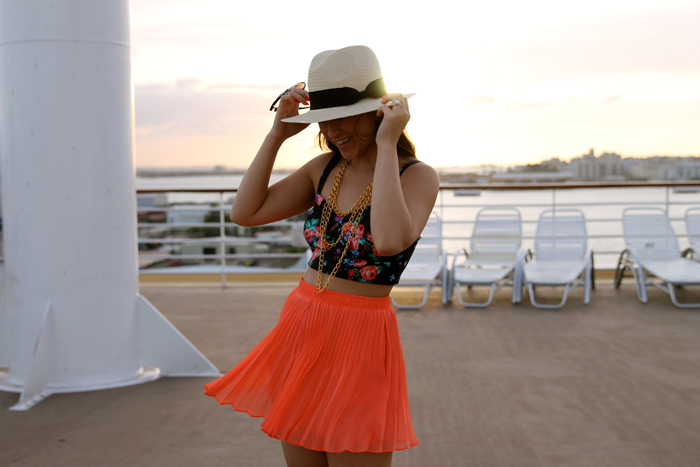 Day 2: Day 2 was "sea day" as the ship cruised down to Barbados, so pretty much all we could really do was lay out on the deck by the pool since most activities on board began at night. The weather was party cloudy and every year I never seem to learn my lesson – I laid out for about 5 hours until I looked like a baked lobster ready to be served on a platter. So be warned, the sun down there can play tricks on you. :)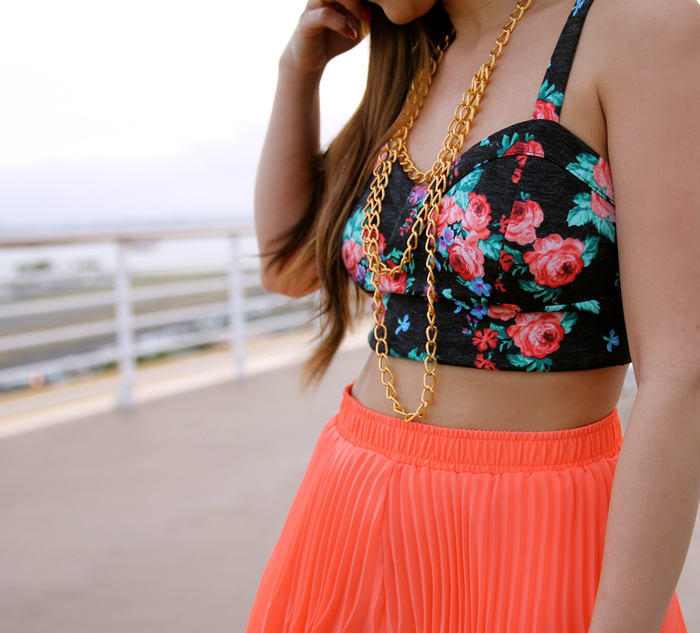 Top: Soprano floral bralette (similare here, and here) | Bottom: BCBGeneration broken pleat shorts | Fedora: H&M | Necklace: Monee Elizabeth
The normal dinning is in the Cosmopolitan and IMO, compared to the food on our previous cruises, the Summit offered a wide variety of dishes that I really enjoyed. Even the buffet in the Lido deck was pretty good most of the time. When you're tired of the Cosmo, you should head over to the Normandie or Cuisine restaurant which cost $40 per person for 5 star service and meal. NR had two filets while I had a lobster cooked to perfection right in front of me. Then we stuffed our faces with all of the mini deserts (photo above).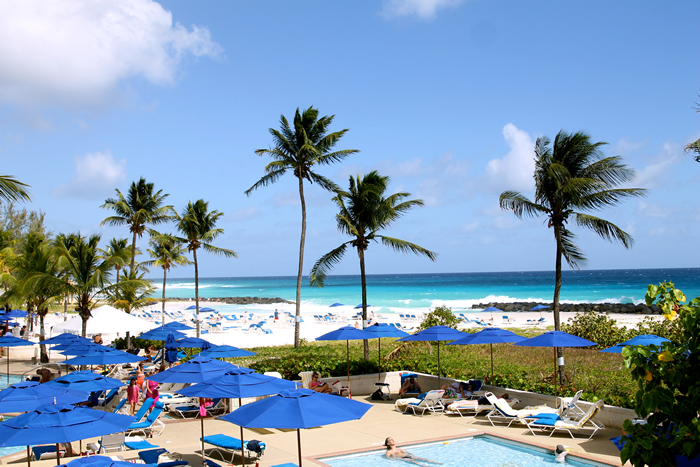 Day 3: We arrived in Barbados at 8AM and after being stuck on a boat for a whole day, I was pretty anxious to get to the beach. Last year we went to Carlisle Bay at the Boatyard where there's a restaurant/bar called Copacabana that served American food and drinks. For a fee of $30 per couple you'll get access to any lounge chairs or cabanas on the beach, restroom facilities, 2 free drinks. There's also water sports available nearby in calm turquoise water. This year we wanted to check out a different beach so we went to the Hilton (on the other side of Carlisle Bay). We purchased the beach day pass which cost $80 for access to the Hilton's amenities, pool, lounge chairs, drinks and lunch for two. The facility was gorgeous but I was a little intimidated by the rough water. Definitely not very non-swimmer's friendly, but it was still a pretty place to visit. If we visit Barbados again, we'd definitely stay near the calmer side on Carlisle Bay.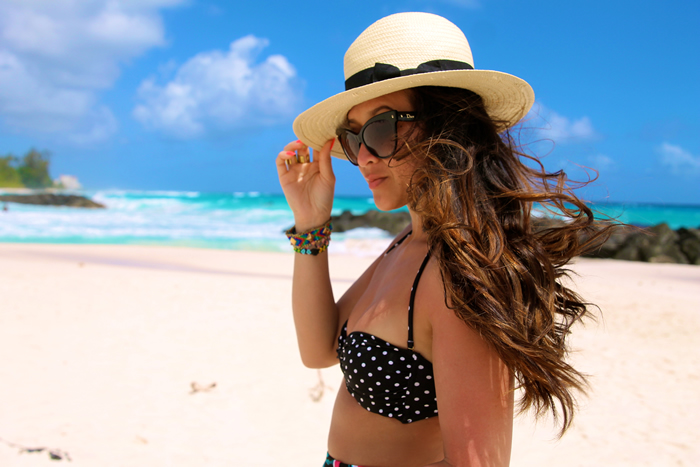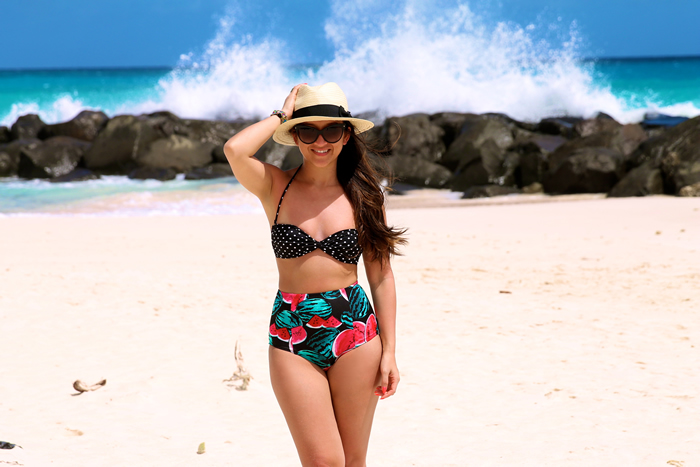 Top: Victoria's Secret polka dots | Bottoms: American Apparel high waisted watermelon bikini bottoms (also love these, these, and these)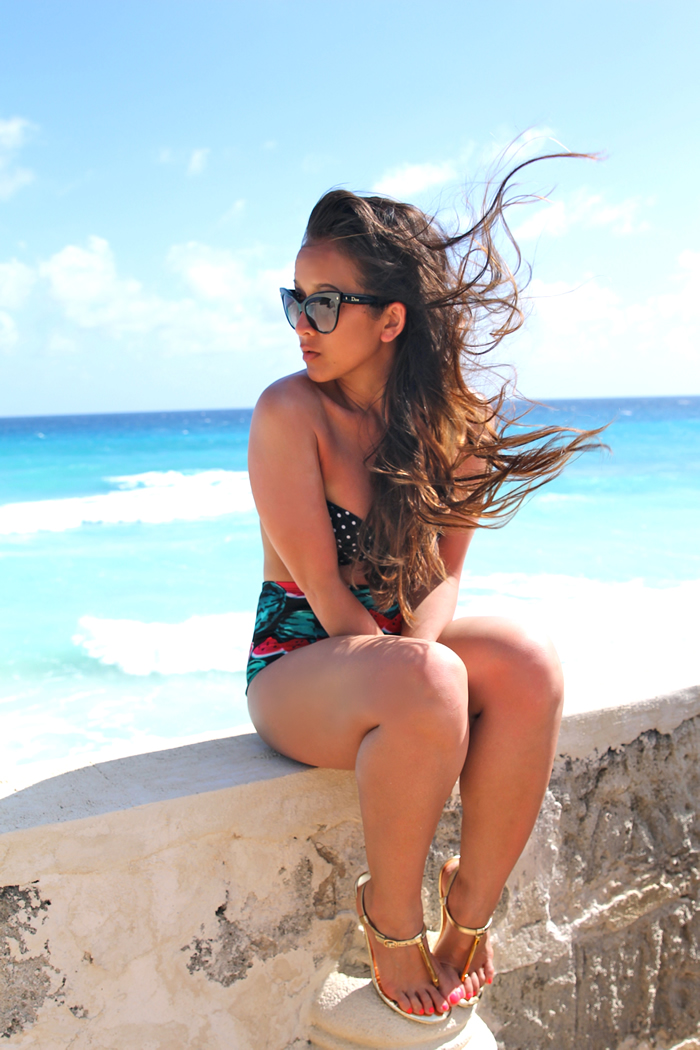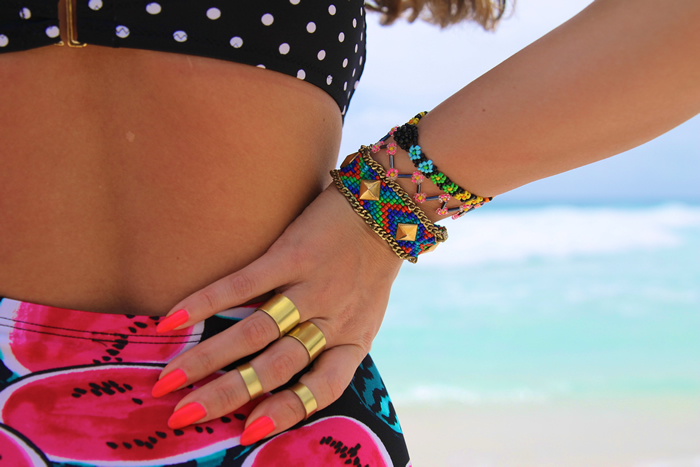 Rings: VSXNSTA knuckle and wide band rings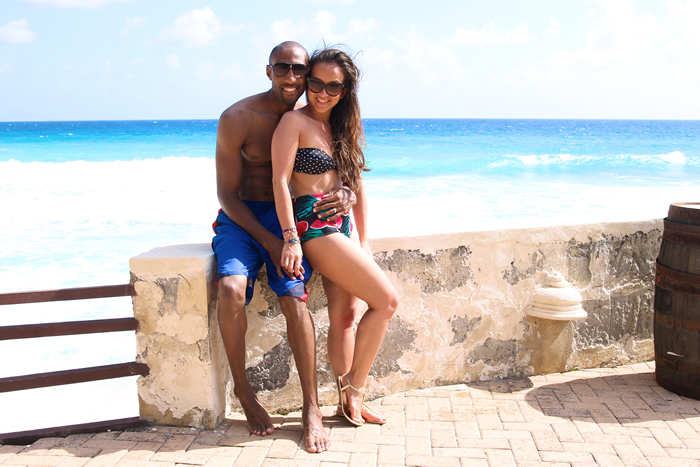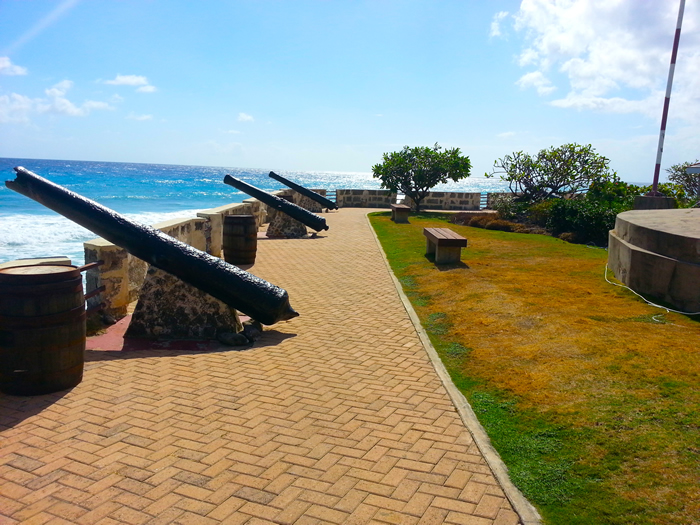 Neeham's Point at the Hilton Resort Barbados has the world's rarest collection of 17th century English iron cannon including the rare Victoria Gun and Commonwealt Cannon.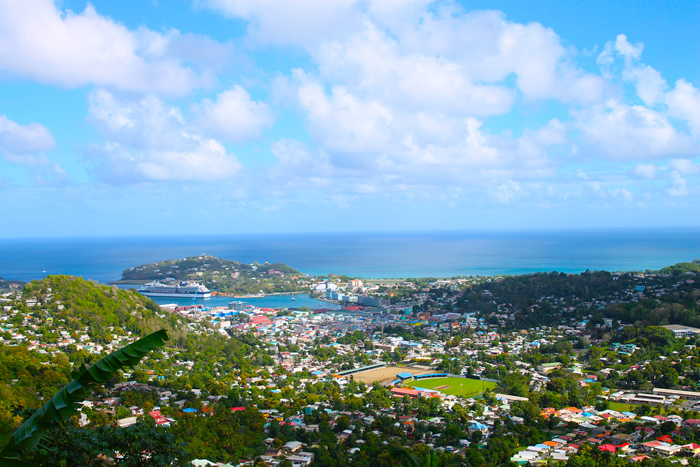 Day 4: St. Lucia was the place where I discovered that vacationin' is not all about laying on the beach. The beautiful unaltered landscape and lush greenery-filled interior urges us to be more adventurous and explored the rainforest. Last year we went ziplining (we highly recommend TreeTop Adventures) and this year we did a 4X4 tour, followed by an easy hike and a trip to a nearby beach.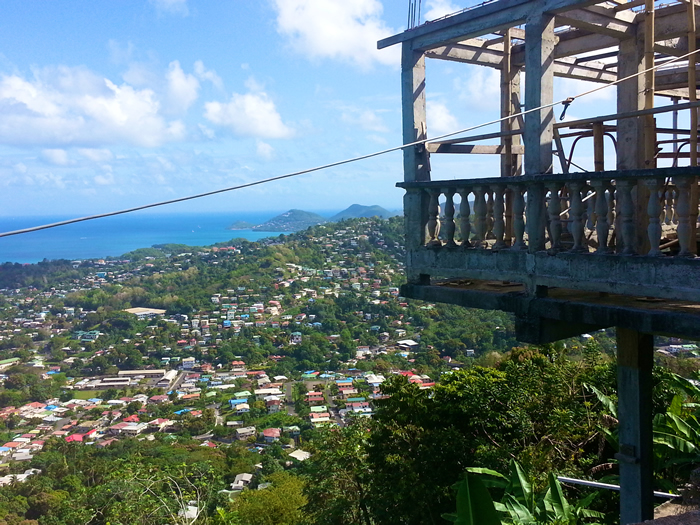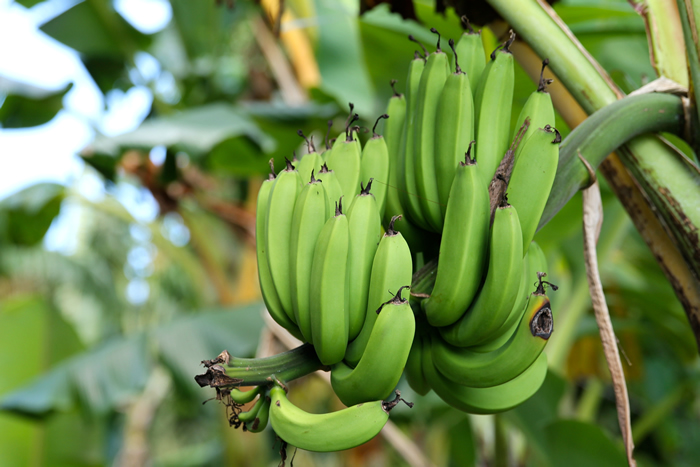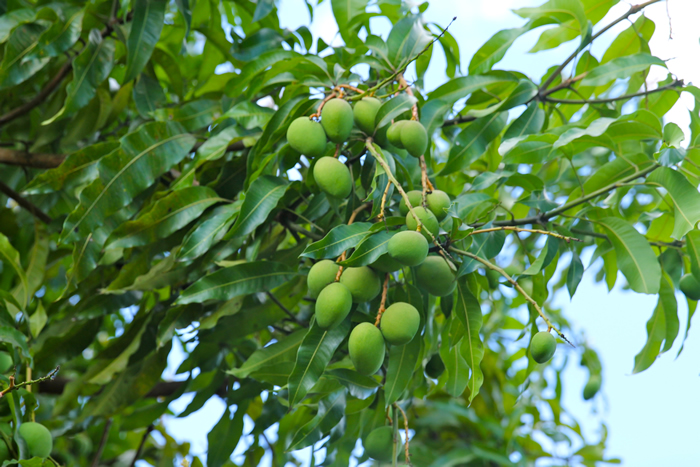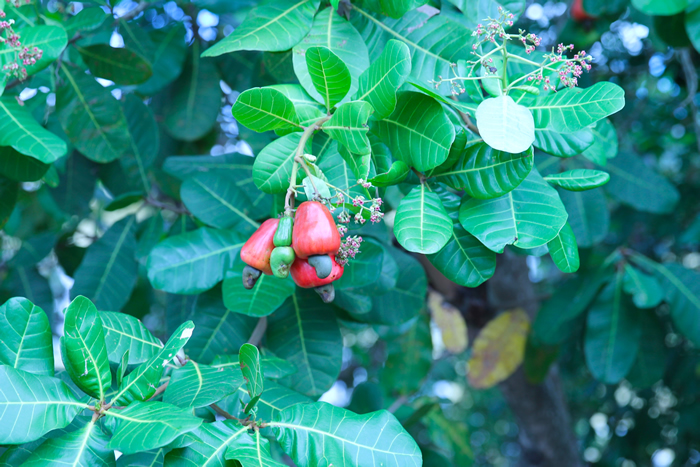 Cashews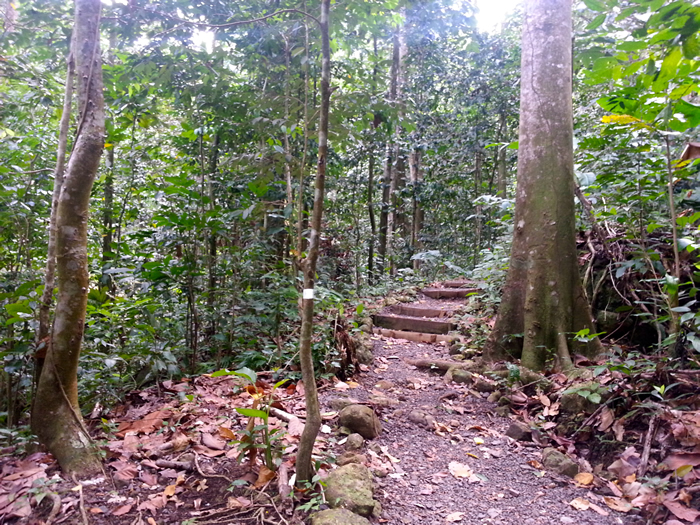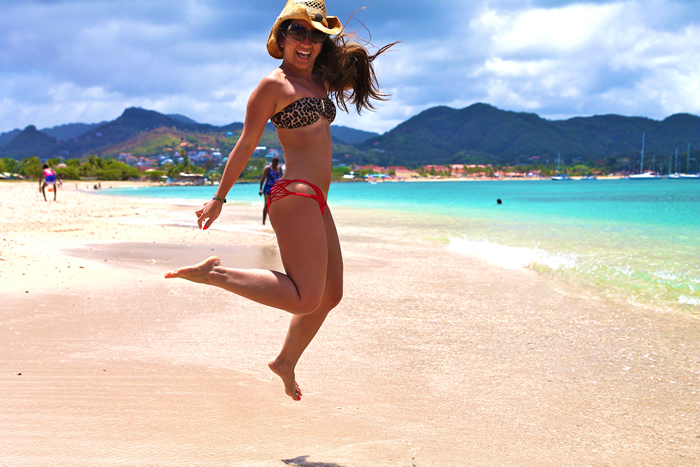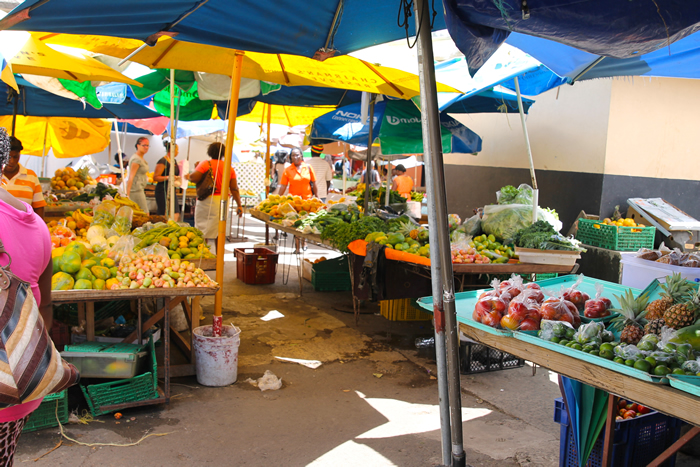 We went into the town afterwards to do some fruit shopping.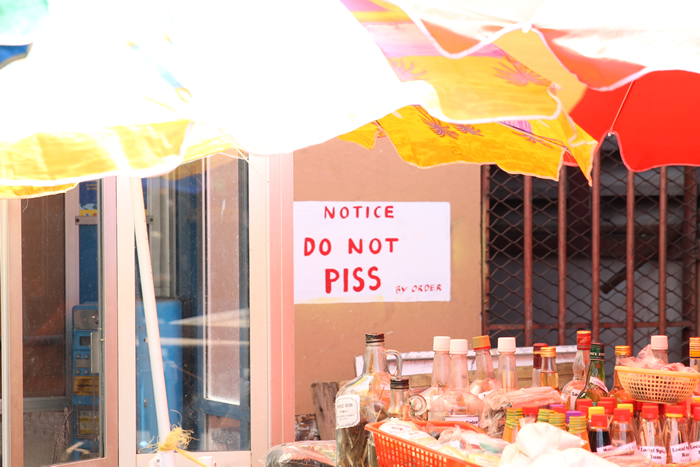 …And found one of my favorite signs :)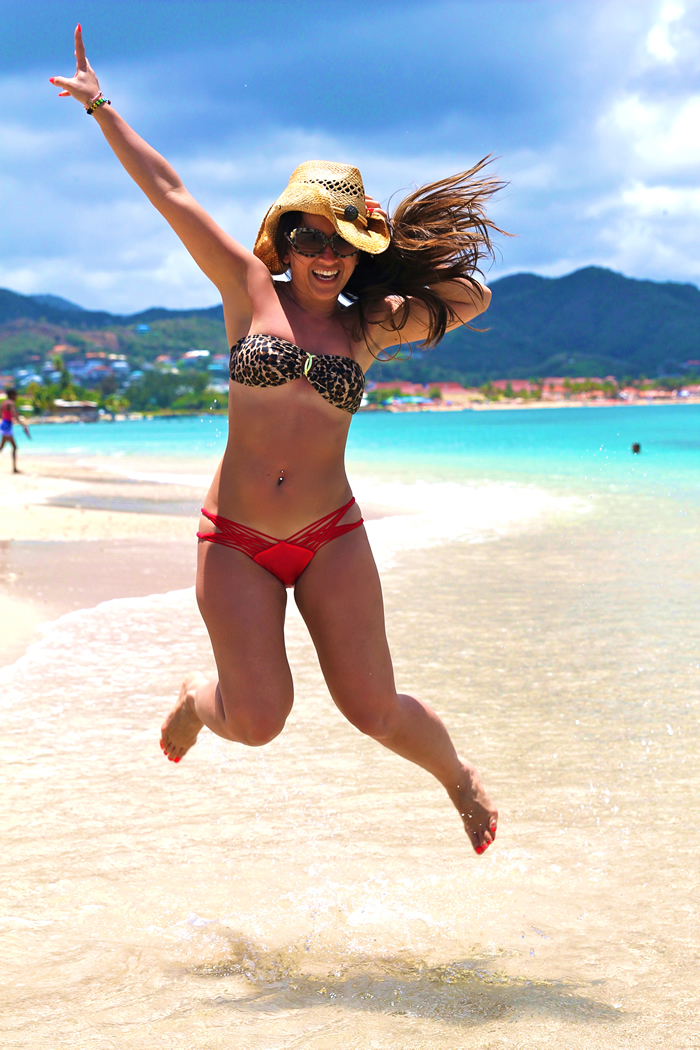 Top: Victoria's Secret leopard bandeau top | Bottoms: Victoria's Secret Brazilian bikini bottoms | Hat: Cowboy straw hat

 * * *
Whew! That was a mouth full…or in this case, a blog full! Hope you enjoyed my review so far. More on the rest of the trip (review and photos of St. John, St. Maarten and St. Thomas) on the next post and of course, thanks for visiting le blog!
xo, KTR
See PART II of our 2013 Caribbean Vacation Diary HERE
[Photos by NR and me]