Shades of Pastel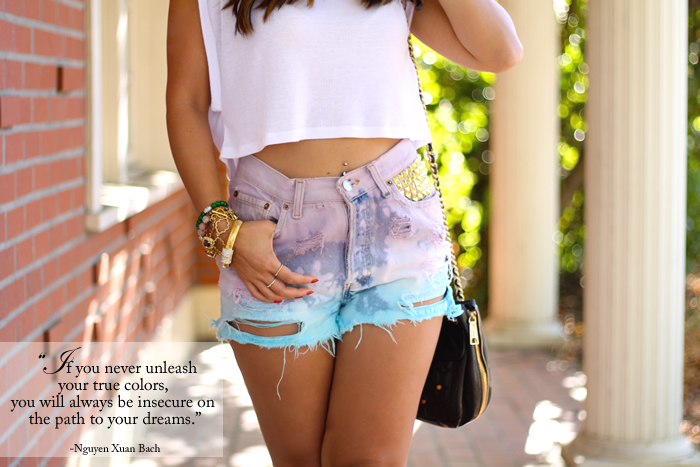 High-waisted distressed shorts has flooded fashion magazines, websites and streetstyle this summer. My poor little overstuffed denim drawers has also took a big hit. Distressed cut off denims are really easy to DIY, but these particular pastel tie dye babies were too good to pass up when I came across them in LA.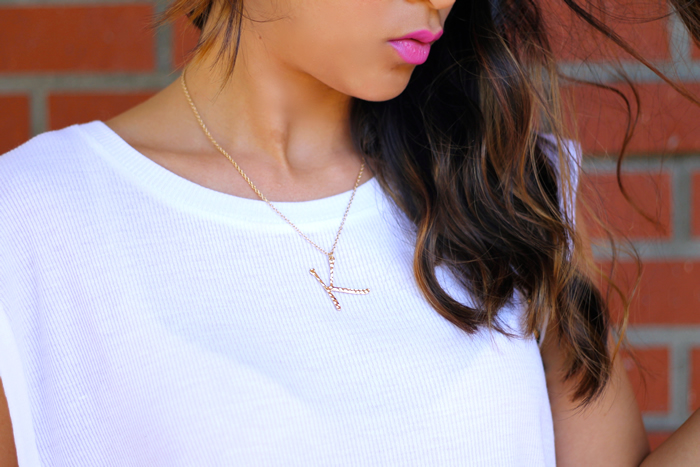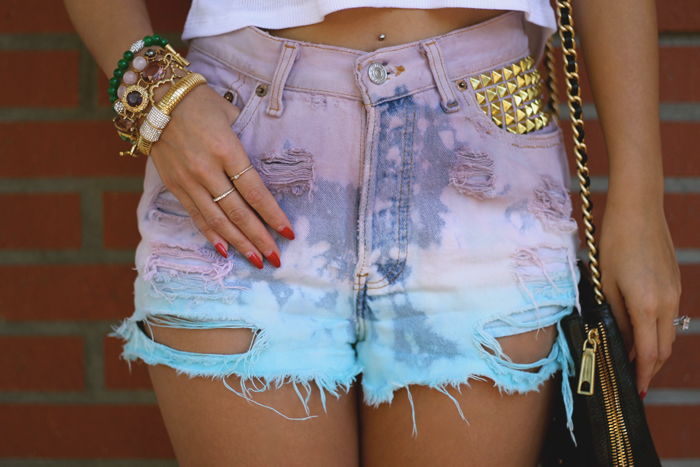 [Photos by NR] 
Top: Forever 21 white crop tank | Bottom: Vintage Levi's distressed pastel tie dye shorts with diy studs (similar here, here and here) | Shoes: Classiques Entier riley pumps | Purse: Rebecca Minkoff swing black shoulder bag | Necklace: Initial pendant necklace (similar here) | Bracelets: Michael Kors Rhinestone Embellished Ridged, Carolee Lux (similar here), Ali Khan beaded cord.
* * *
Whew! T.G.I.F! This week felt like the longest week ever. Today is Friday the 13th and as much as I've "tried" not to be superstitious, I'm always paranoid of the little things on this day like being attacked by a black cat (yes this had happened to me), randomly walking under a ladder, breaking a mirror or just anything and everything. I cannot afford 7 years of bad luck. Are you superstitious?
Happy Friday loves, despite my superstitious mumble jumble, I hope the eve of your weekend is off to a great start! xo
P.S. If you're in the LA area, go check out Motel on Melrose Ave. There were so many vintage cut off denims available in every size you can imagine and I mean every size ranging from $40-$70 (sorry I can't locate the address for the life of me right now).
Below are some shots via my Instagram.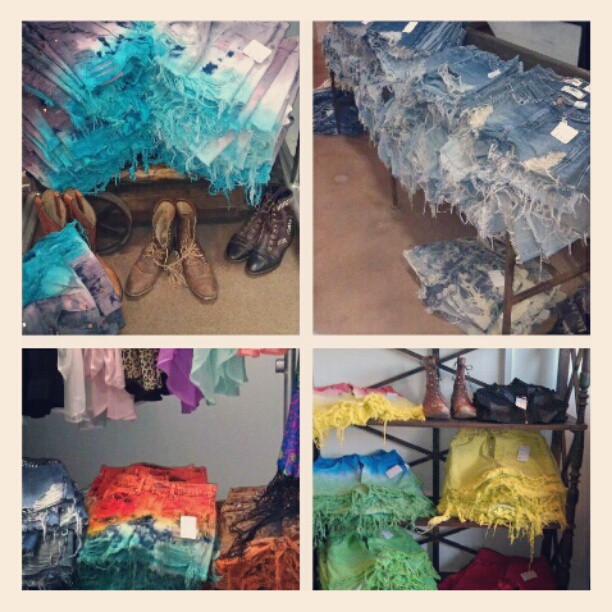 Instagram: @MsKTReed