Summer Swing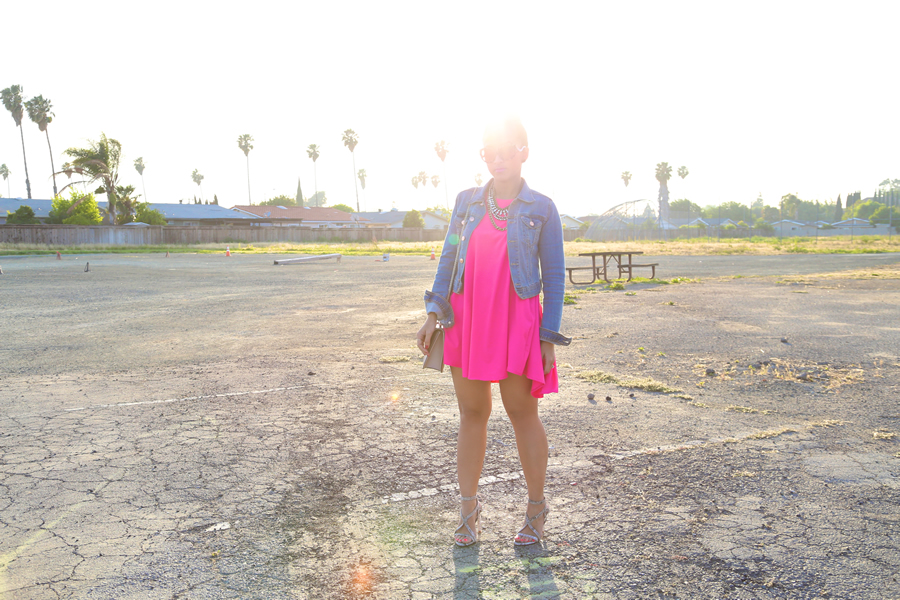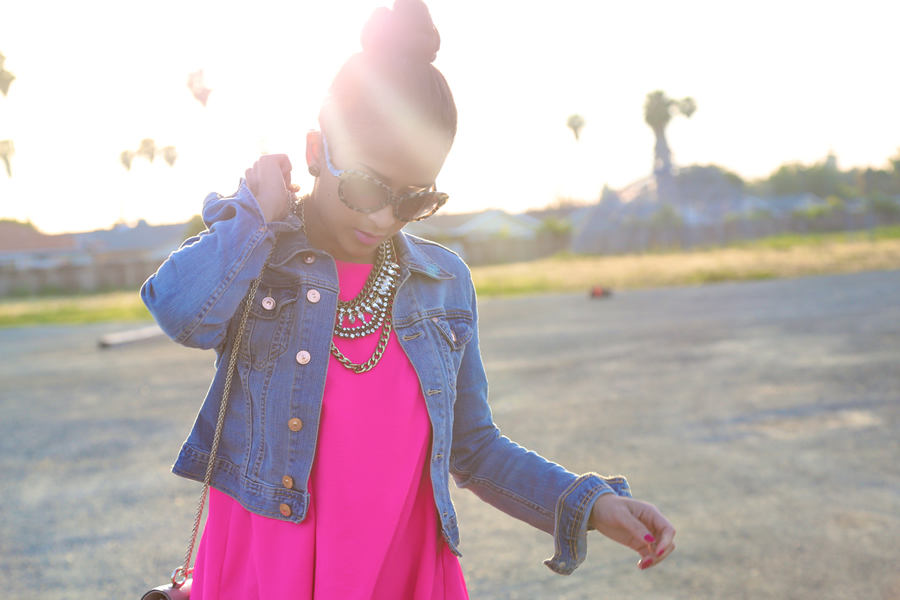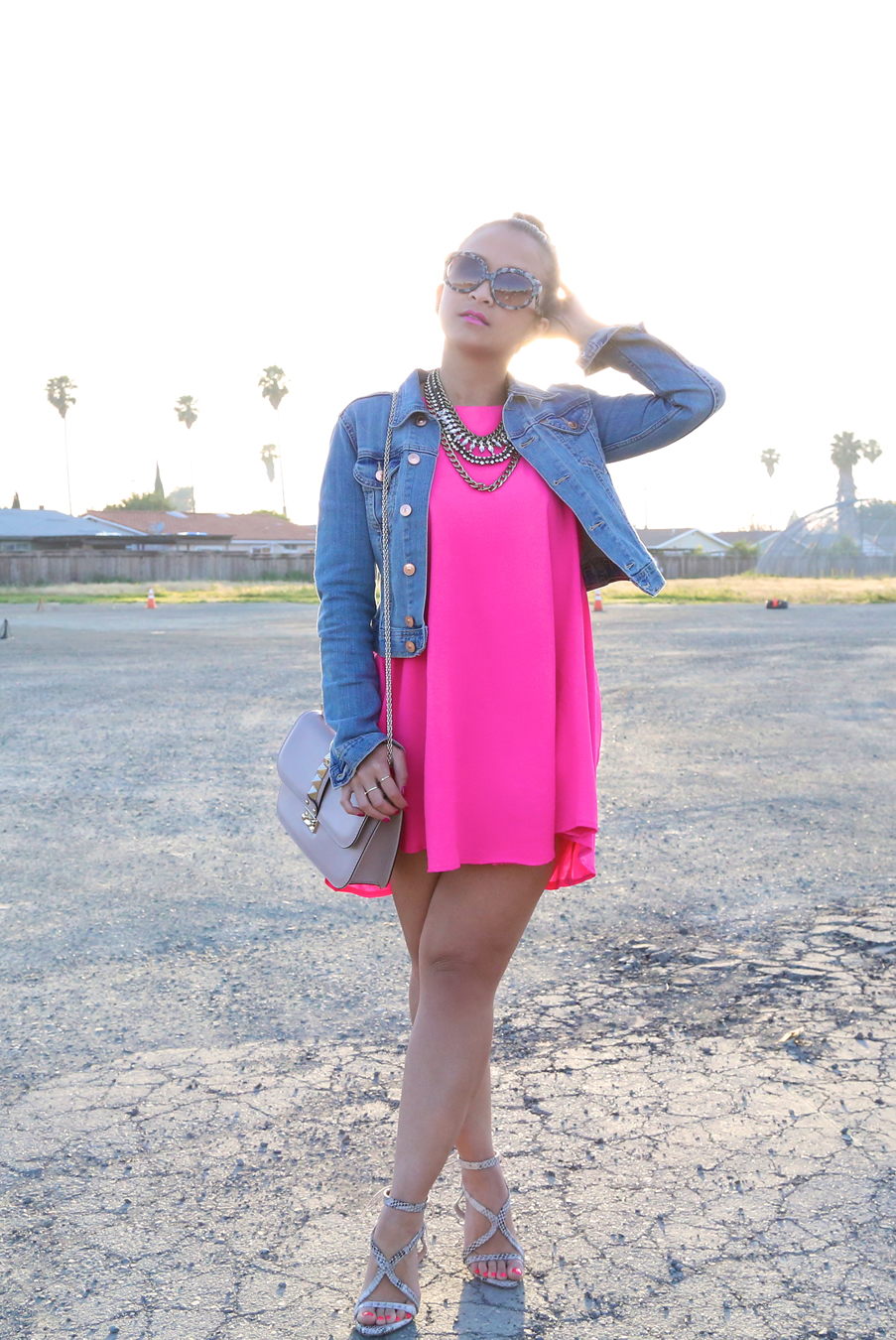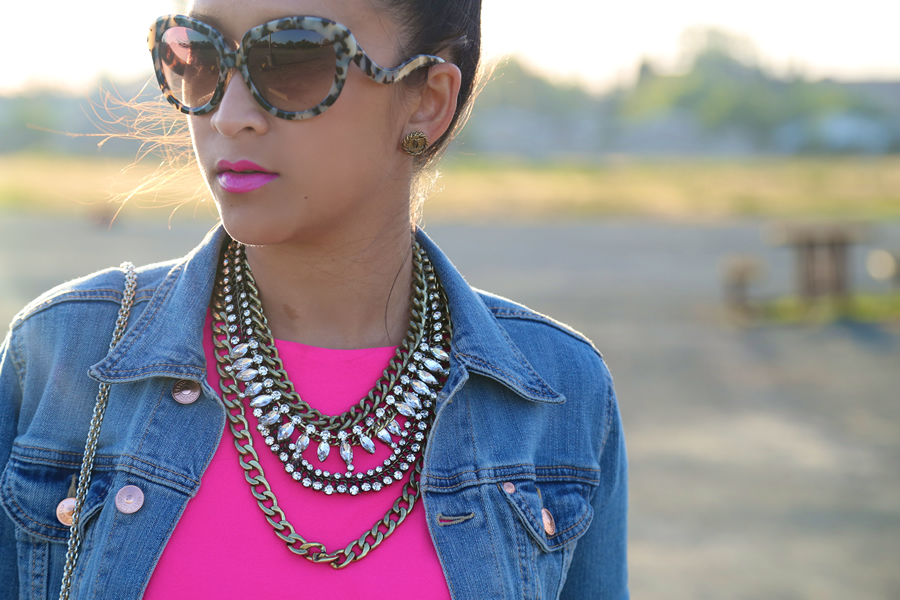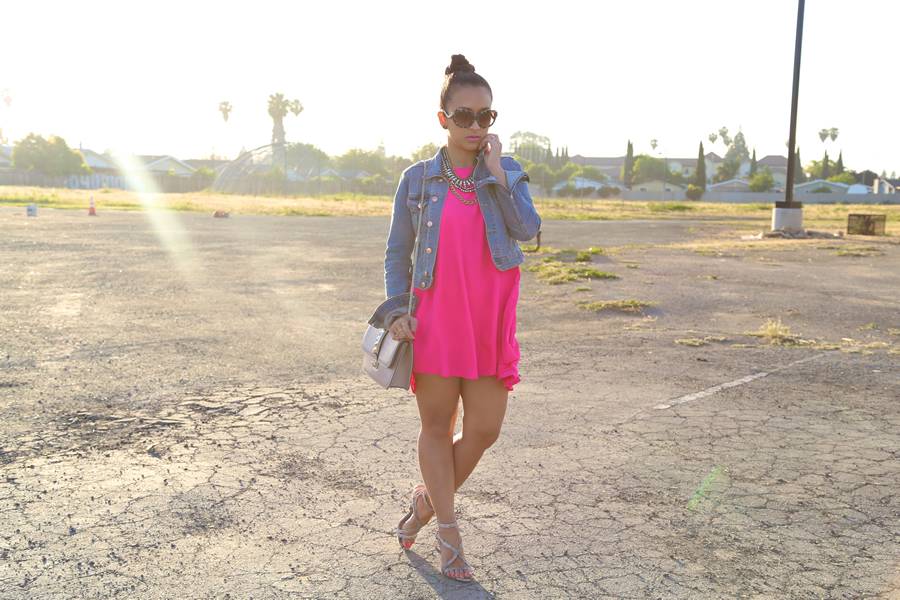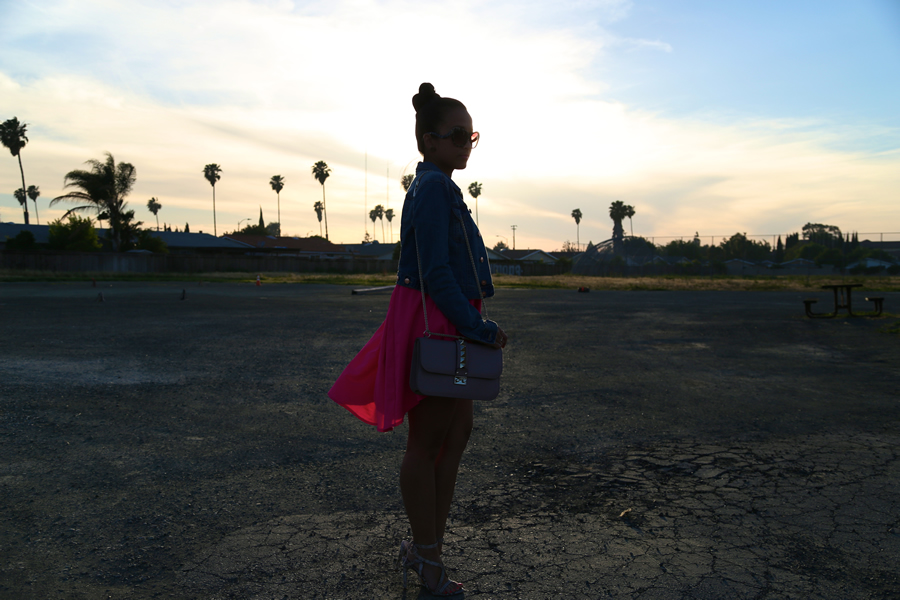 -Photos by NR-
Dress: DIY high low swing dress (similar here, here, here and here) | Jacket: H&M denim jacket (similar here) | Shoes: Zara | Bag: Valentino lock bag | Glasses: Lumete | Necklace: Tildon
* * *
With the temperatures heating up in the 90's, I wanted to discuss a pre-summer staple in my closet. The little swing dress.
I wore this swing dress that I made a while back on Mother's Day to hang with the family and just spent the whole day relaxing, lounging and eating. It's my perfect "daytime dress" because while the silhouette is very girly and feminine, the fit and flare adds a playful element to a comfortable and easy-going style.. This classic dress can be accessorized in so many ways and it can be dressed up with heels or dressed down with flats.  It's definitely my favorite versatile dress at the moment and perfect for consuming all-you-can-eat family buffets without feeling too self conscious. You know, sometimes a girl just want to let it all hang out without really letting it all hang out. Solution = swing dress! :)
Hope you all had a wonderful Mother's Day and am I glad it's Thursday, a little bit closer to freedom!
xo, K