The Man Behind The Lens & I.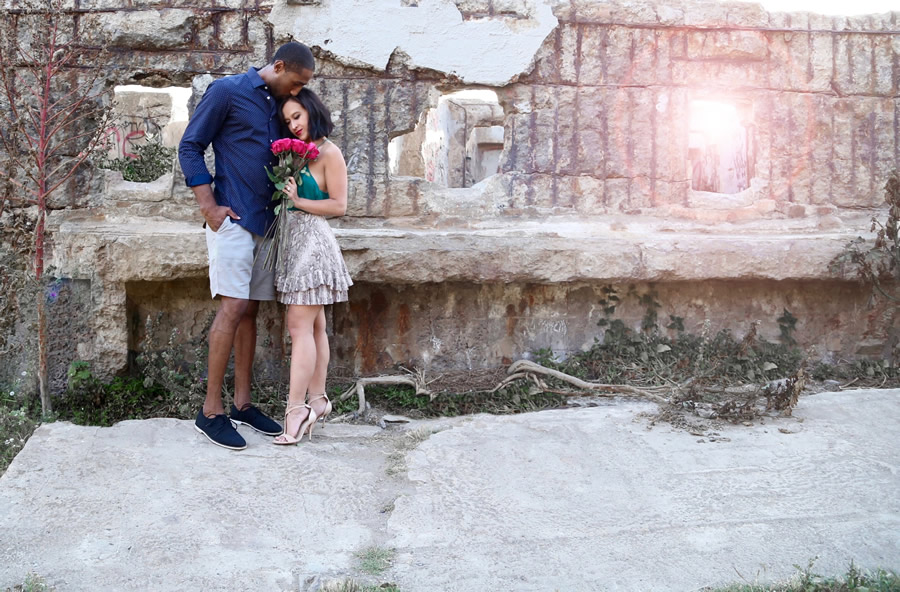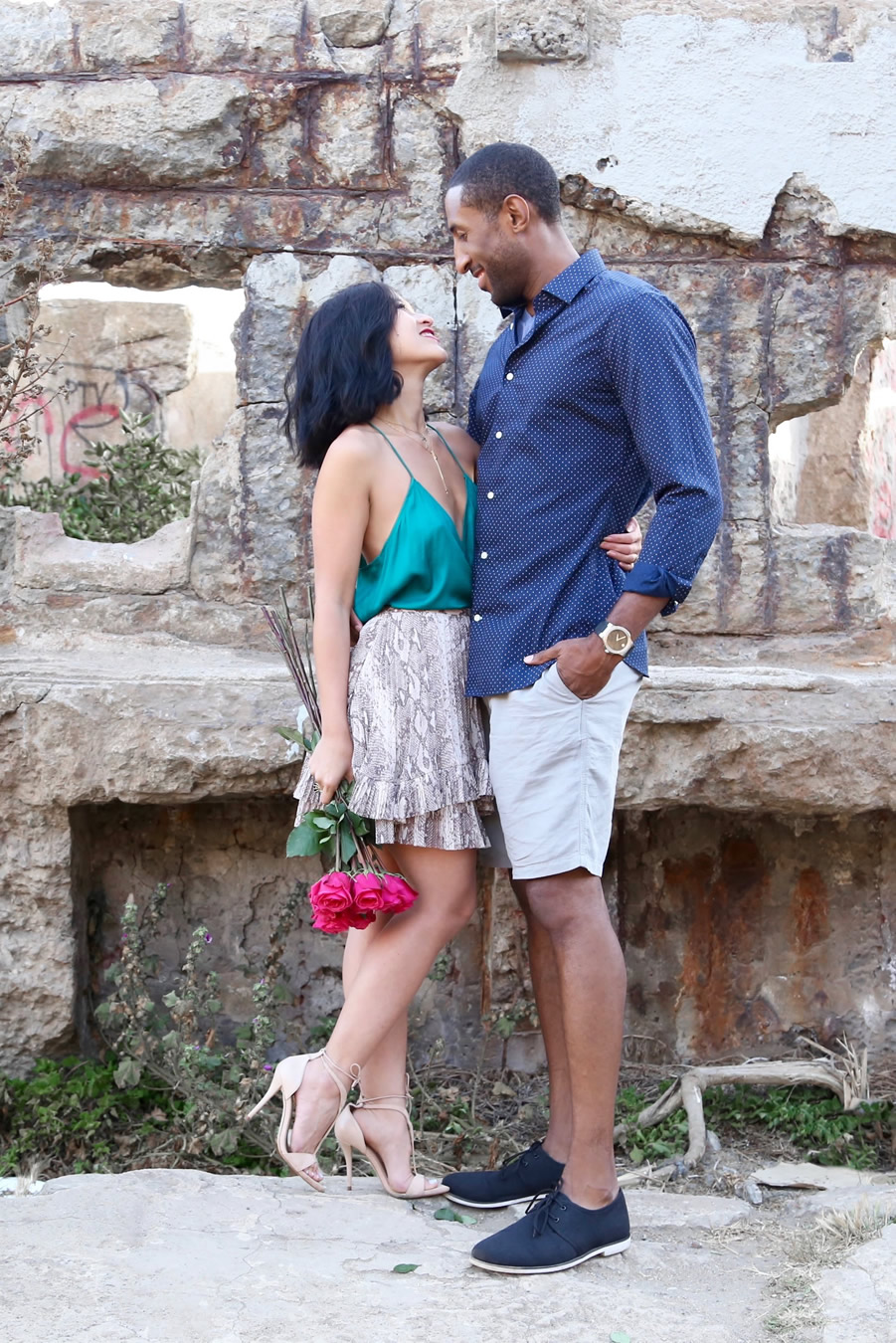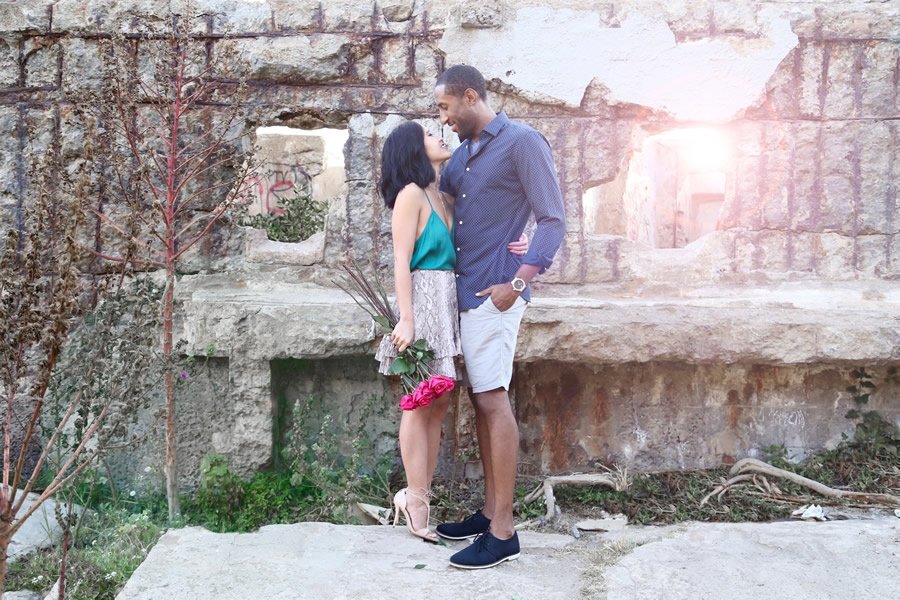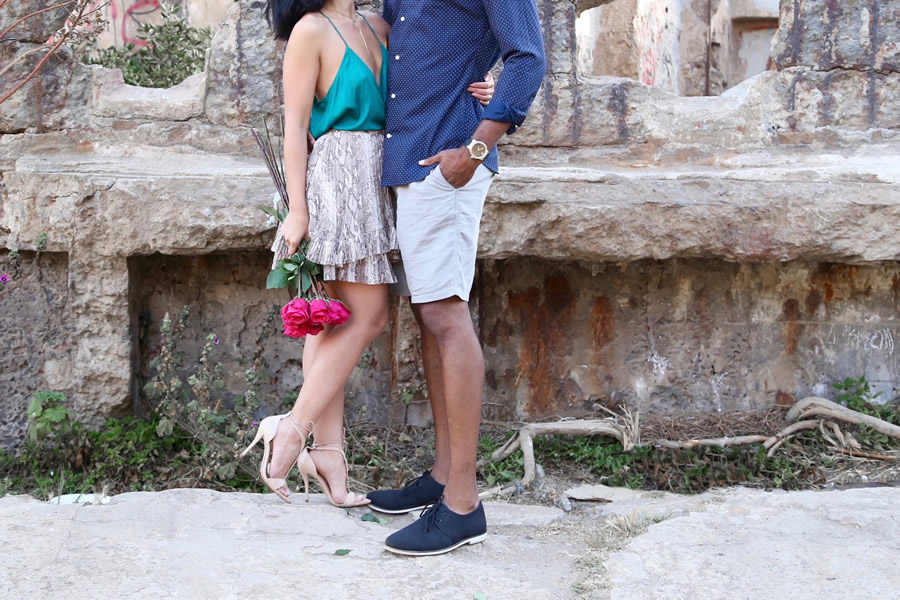 On KT: c/o Banana Republic teal wrap front satin top and animal print tier ruffle mini skirt | Shoes: Zara |
On Nate: c/o Banana Republic Grant-Fit dot print button down top and Emerson shorts | Shoes: Vintage (similar  here and on sale)
* * *
Well, well, well…the man behind the lens is finally in front of the camera. My husband (who's also the creative eye behind the lens that captures the majority of my images on the blog and for KTRcollection) has finally agreed to let the camera turn on him. Fun fact: He used to model, but over time decided his love was behind the camera and now he has this thing about being the "mystery man" (LOL!). However, it was pretty easy to bribe him with a few some goodies from Banana Republic. :)
Speaking of Banana Republic, I adore their recent collection; especially their petite line of clothing and there's a lot of cute summer mark down items. I especially love this teal flowy top and ruffle mini skirt that I'm wearing. The look is both sexy and effortless, which is the look I tend to gravitate to.
BR also carry a slim fit shirt collection for men, which I just discovered and love for Nate. Nate is tall and has long arms; and he prefers his clothing slim fit, tailored and the BR Grant Slim Fit collection was perfect. Here's a list of what I currently love and most of these are on sale with an additional 50%!! Hope you're weekend was fabulous and your Monday has been productive so far. x, K
SHOP BANANA REPUBLIC