Banana Republic: "What Moves Us Emotionally and Physically?"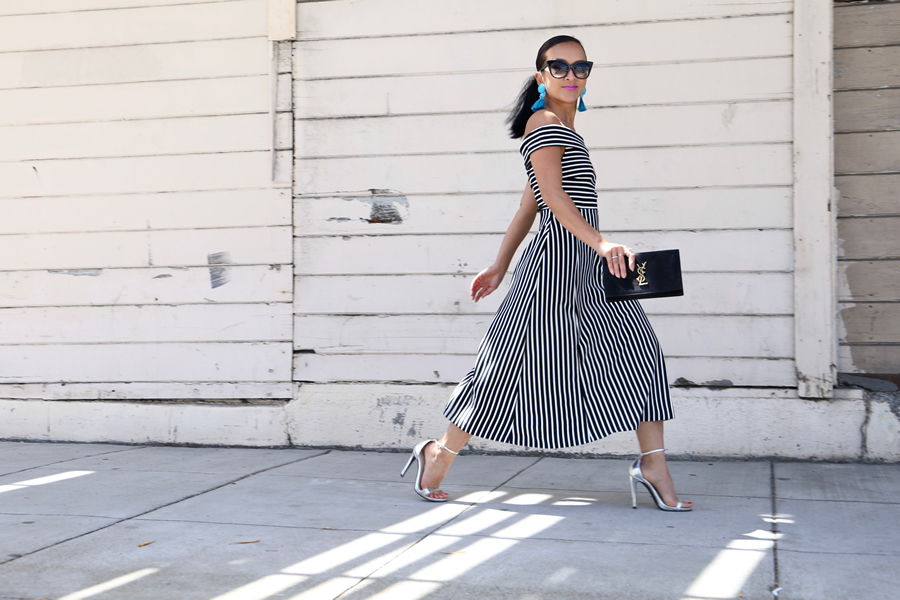 What moves us? What inspires us? What drives us to get out of bed every day to go do what we're doing? For me, inspiration is everywhere – from seeing the beautiful pictures in magazines to reading the words of my favorite poet on social media… To watching the guy at Balboa Park who creates beautiful artwork and to hearing the lady who sings her heart out at the train station every day. To the young man getting up to let an elder person have a seat, to the child happily eating an ice cream without a worry in the world and to the stranger that smiled and said to have a good day. To feeling knocked down and knowing everything will eventually pass, and that everything will eventually fall into place. To waking up every morning knowing someone out there loves me and to just feeling alive!
So when Banana Republic invited me to join their campaign again and asked "What Moves Us" both emotionally & physically, I wanted to share what moves me everyday.
Growing up, I watched my mom worked really hard to take care of all of us. She worked all day and night to make ends meet while trying to teach us how to be kind and compassionate people; she put us through school with the little she had and gave us her all so that we'll succeed in whatever venture we set our hearts on. She was always supportive and stood by our sides no matter what. Seeing how my mom did that on her own for a long time really moved and inspired me more than anything to hopefully one day become as amazing and giving as her. I've learned that no matter how tough times get or whatever it is I'm going through, someone out there could have it worse and I should feel grateful for being able to wake up every morning.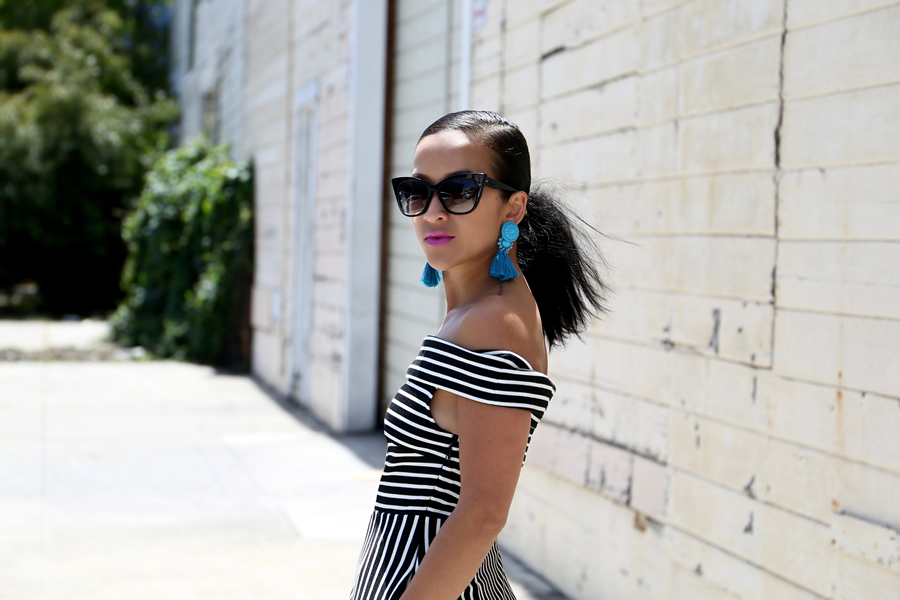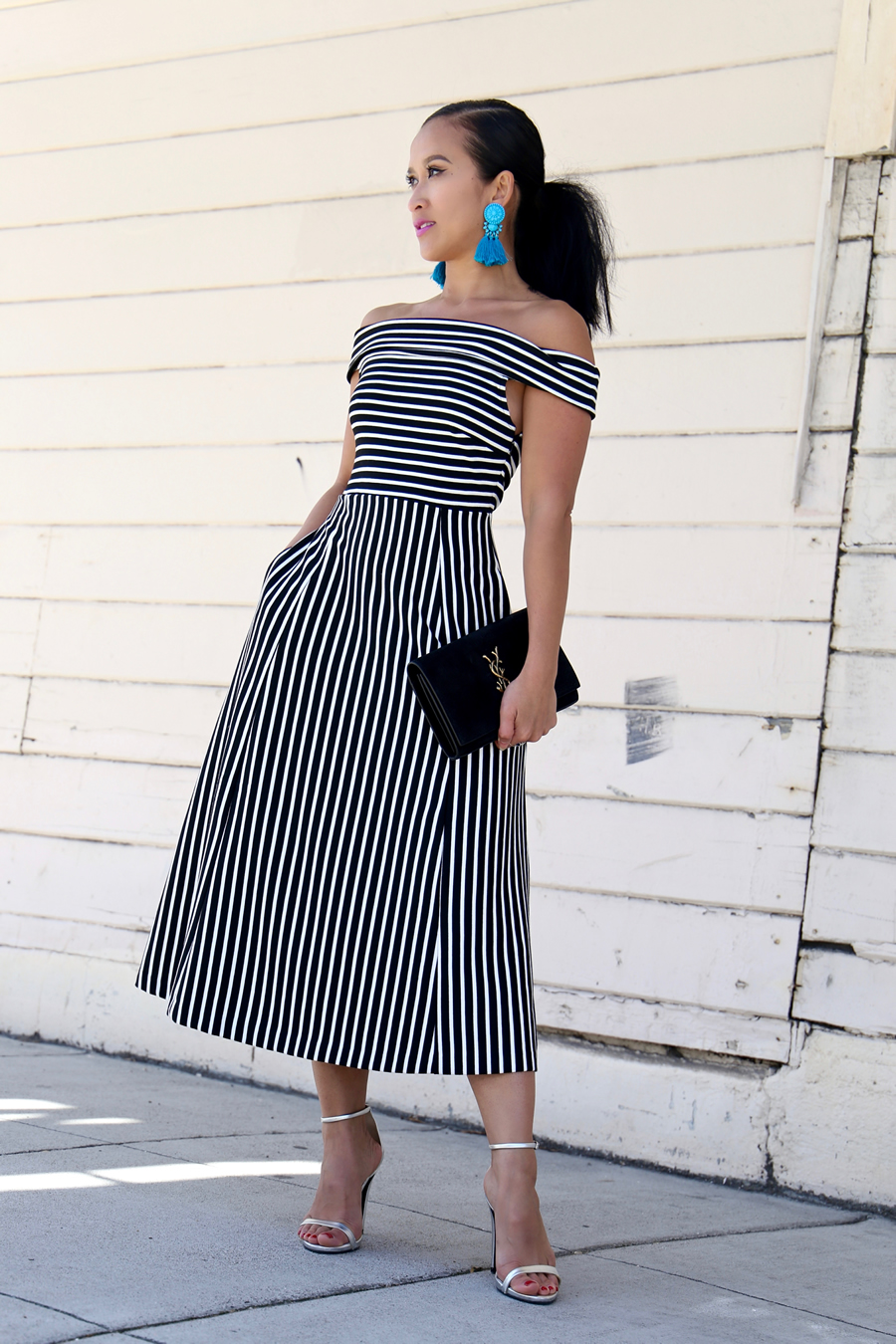 Dress: Banana Republic Stripe Off Shoulder Midi Dress | Shoes: Zara : Earrings: H&M | Glasses: Dita | Bag: Saint Laurent
* * *
What else inspires and moves me? Ah, a good sale! And Banana Republic is having one right now! I'm wearing a stripe midi dress with a subtle off-the-shoulders detail that I love from their spring collection.
SHOP THIS LOOK

Disclaimer: This post was sponsored by Banana Republic.