Flower of Love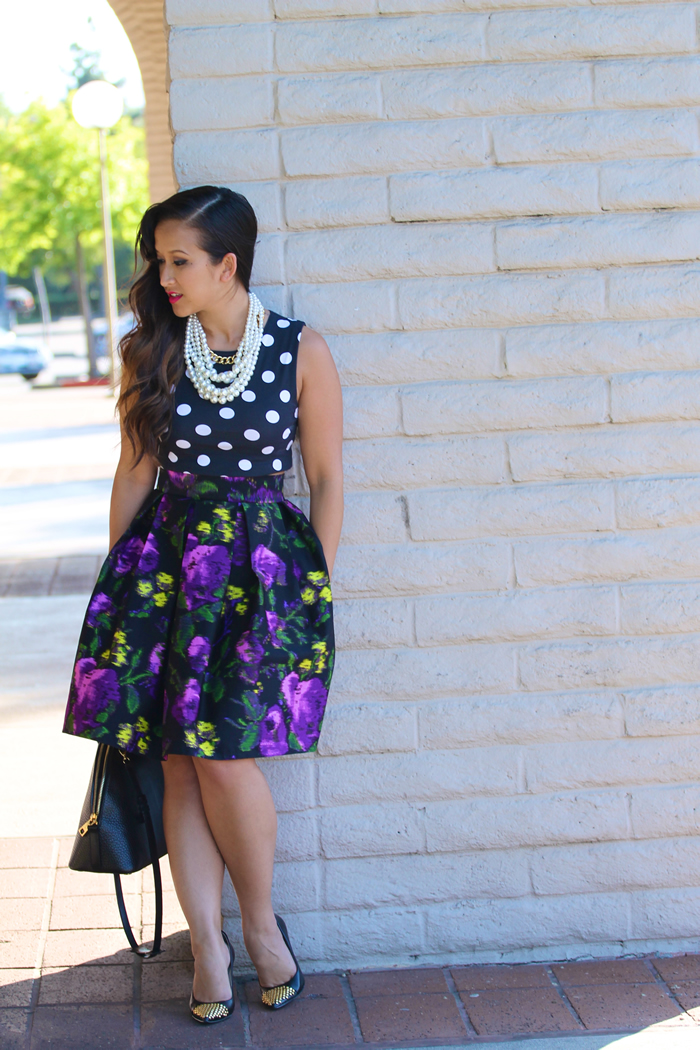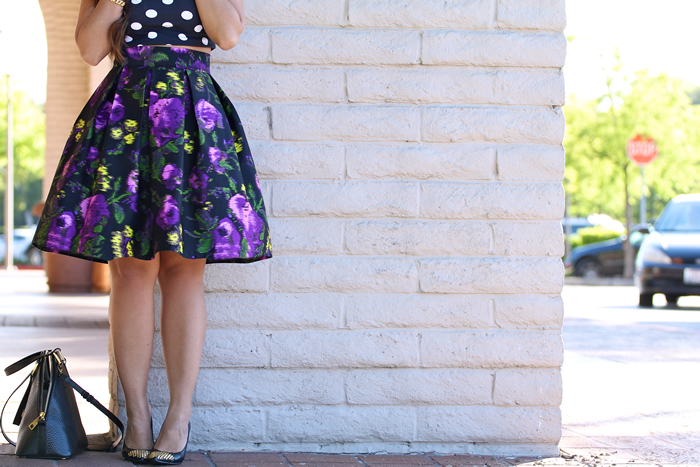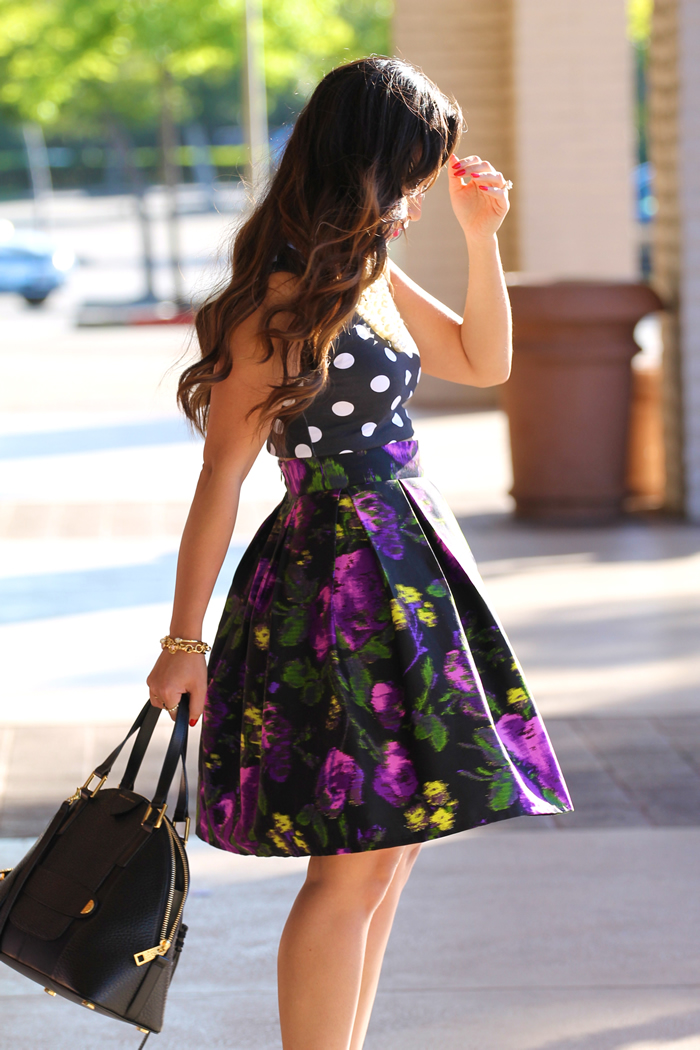 [Photos by NR]
Top: Topshop polka dots crop top (similar here) | Bottom: KTRcollection skirt | Necklace: chunky pearl necklace from ebay | Bracelets: Marc Jacobs, Aqua | Michael Kors studded cap toe pumps | Bag: Marc Jacobs crobsy sutton
* * *
I never really intended to make clothes nor did I love sewing. It was sort of out of my own agony and a survival remedy for a bullied kid who wanted to fit in.
Growing up, we didn't shop at department stores or wore designer clothes. Every few months my mom would take me to the local community church where they sell clothes for $0.50 an item and I was always so excited because that means new clothes for school. Of course nothing ever fits and most of the time they were outdated. When I went to school with my "new clothes,"  I'd get teased and bullied for not matching or wearing something that wasn't "good enough." For those reasons, I started sewing and became quite crafty at hemming pants that were too long, trimming over-sized skirts, turning bagging tops into a form fitting tank and sometimes removing excess fabric to create an entirely different garment. At 10, my mom bought me my first sewing machine and I remember hysterically busting out in tears because I was so happy.
It's funny how life works. The things that you thought were your weaknesses are actually going to be your strength. I started sewing because I was bullied and I wanted to fit in, but over time, love blossomed …and now it's my passion and desire to make things that will allow me to express my individuality and enable me to stand out from the crowd.

I made this skirt over the weekend and I love the box pleats because it creates a full and flare shape that's perfectly feminine and fun, not to mention the bold contrasting colors of purple, green and yellow. I also think the contrast of polka dots and floral somehow creates a perfect harmony. Ironically, I now can't get enough of mixing and matching as I think it's a part of my personality: quirky, bold and sometimes adventurous. :) Therefore, I wanted to share this skirt with you and hope it's unique in a sense where you can express yourself as well.
To enter for your chance to win a custom made skirt to fit YOU, please use the Rafflecopter below:
Skirt details: A full flare, high waisted, box pleats skirt, custom fit to your waist measurement, with invisible back zipper closure. 22″ length
1 Winner will be announced next Friday, May 24th. Good luck!