Hello Punta Cana, DR.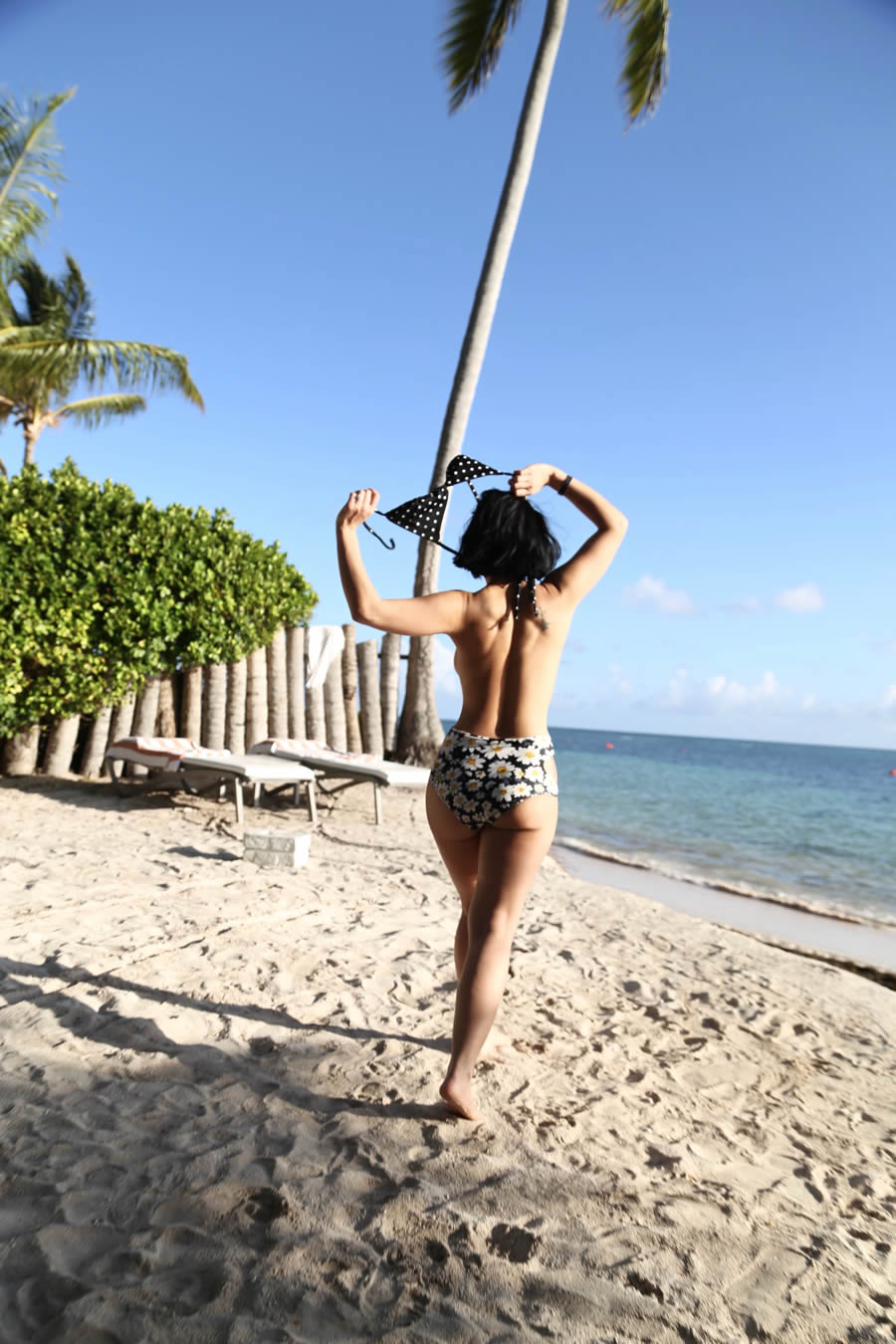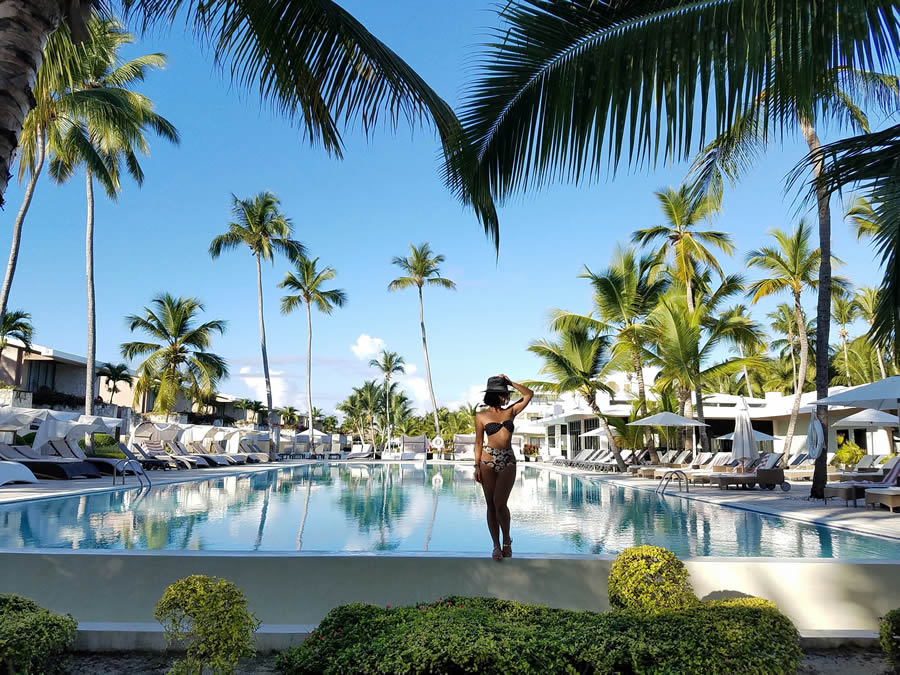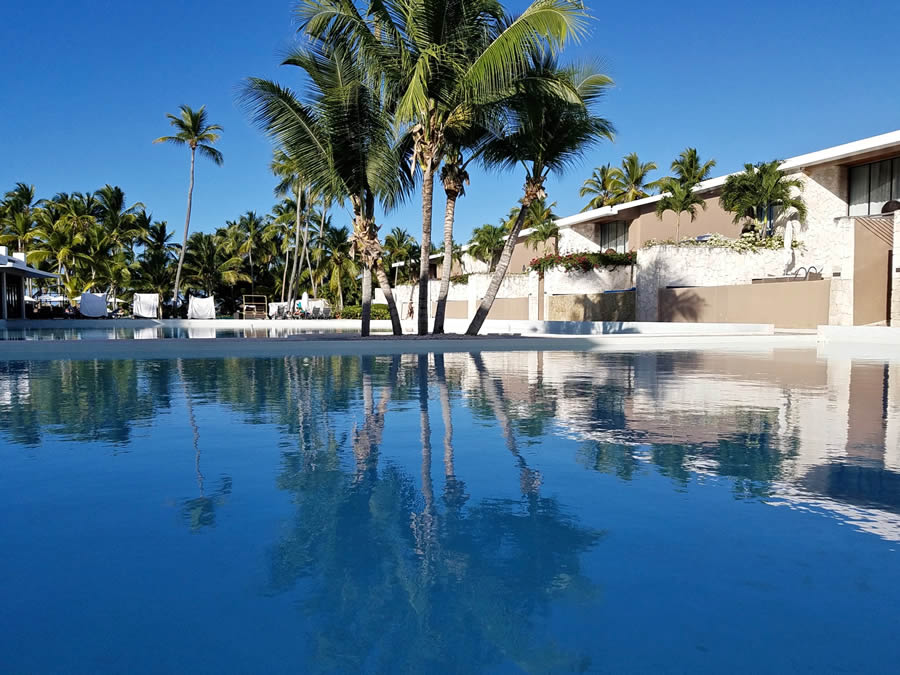 Once a year, Nate and I try to go somewhere new to celebrate our bdays and the destination this year was Punta Cana (Dominican Republic)!
The Hotel: We stayed at the Catalonia Royale Resort All Inclusive (Adult only side). The adult side was perfect. It was relaxing, quiet, beautiful and the food was more than excellent. The Catalonia Royale is located on the very south end of Bavaro beach and sits right on the beach. The beach closest to the south end had the calmest and shallow water, which was an important factor for us baby swimmers. :)
There's a total of 6 restaurants, 6 bars, 2 beach bars, 2 pools and a spa on this property. All the food and drinks were inclusive and unlike most of the other property's restaurants, this hotel does not require a reservation in advance to dine. Oh, and wifi was free.
When we wanted a little action, we ventured over to the sister hotel (a short 5 min walk), the Catalonia All Inclusive, where there is a small casino, a couple of lounges, more bars and restaurants (Italian, Mexican, Thai, Caribbean, Buffet style, and Steakhouse). It's a larger family oriented resort so there's more things to do, but I loved being able to venture back and chilled at the Piano bar while sipping on the island's signature drink, MamaJuana.
HOTEL TIP: If you decide to book this hotel, beware of this site here: www.royalcataloniabavaro.com. While the domain and the site may look like it belongs to the hotel, it's not, and once you click through to book you will be redirected to a 3rd part site called Online Vacation Store – a miami based travel agency. I checked yelp and this travel agency had really bad reviews. Also, misleading customers with that domain site seems a bit shady.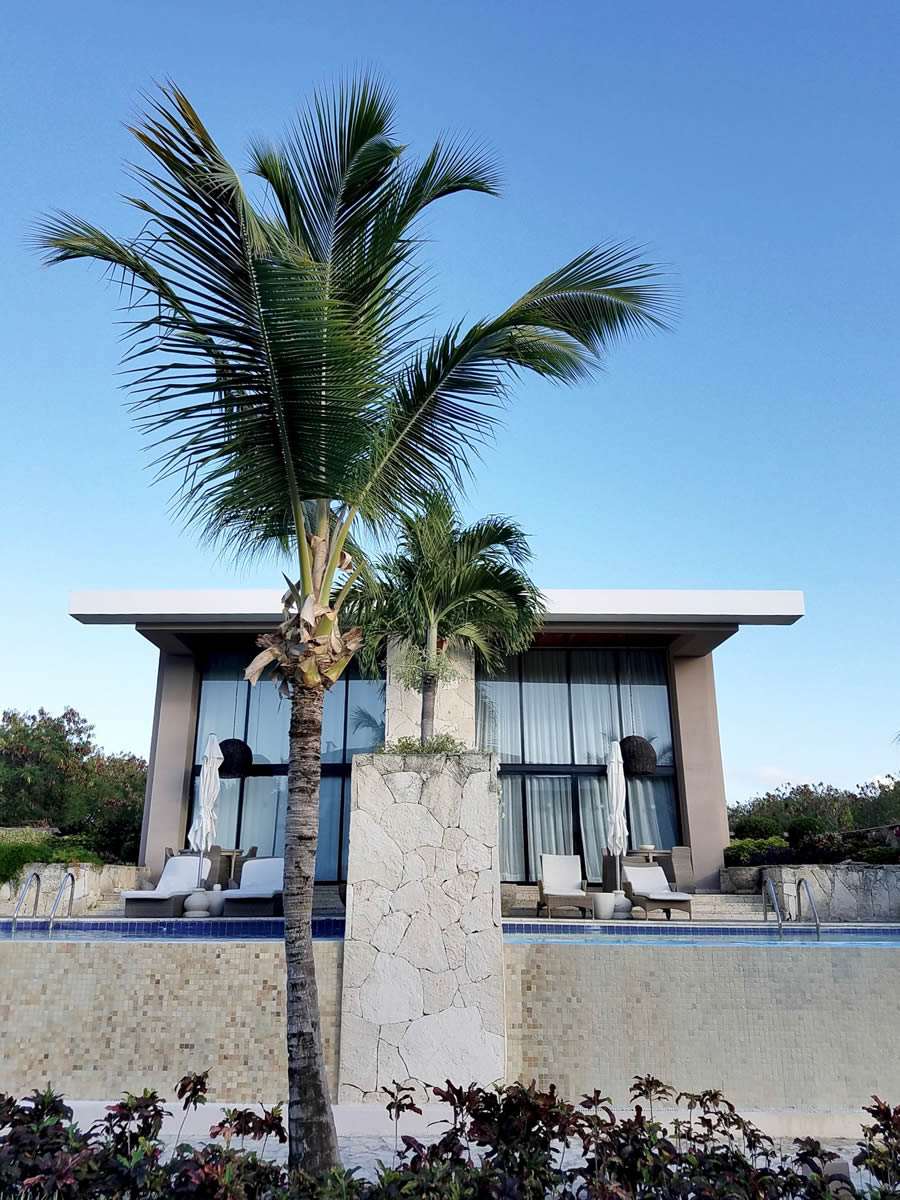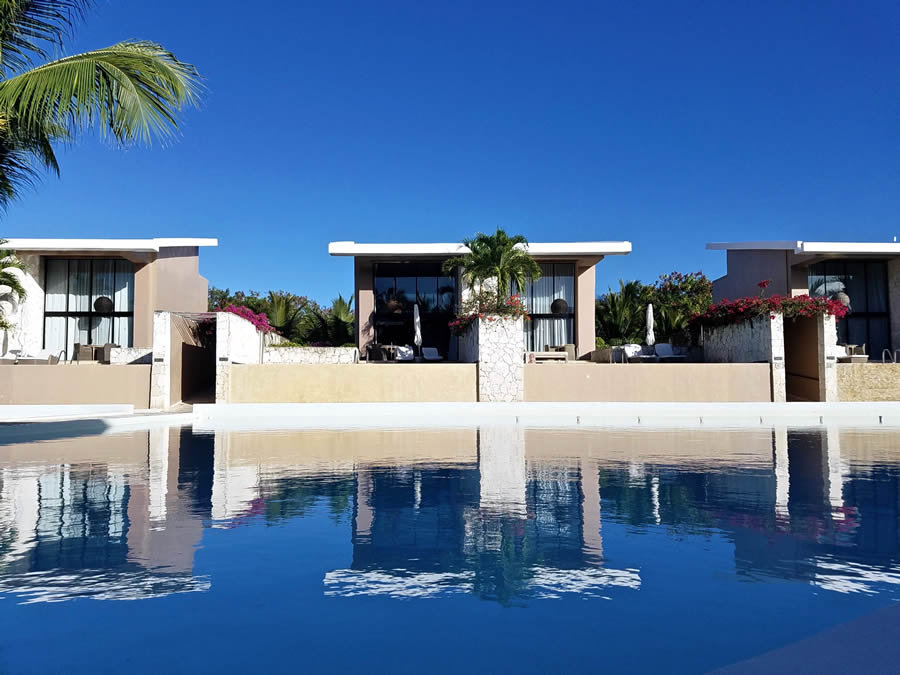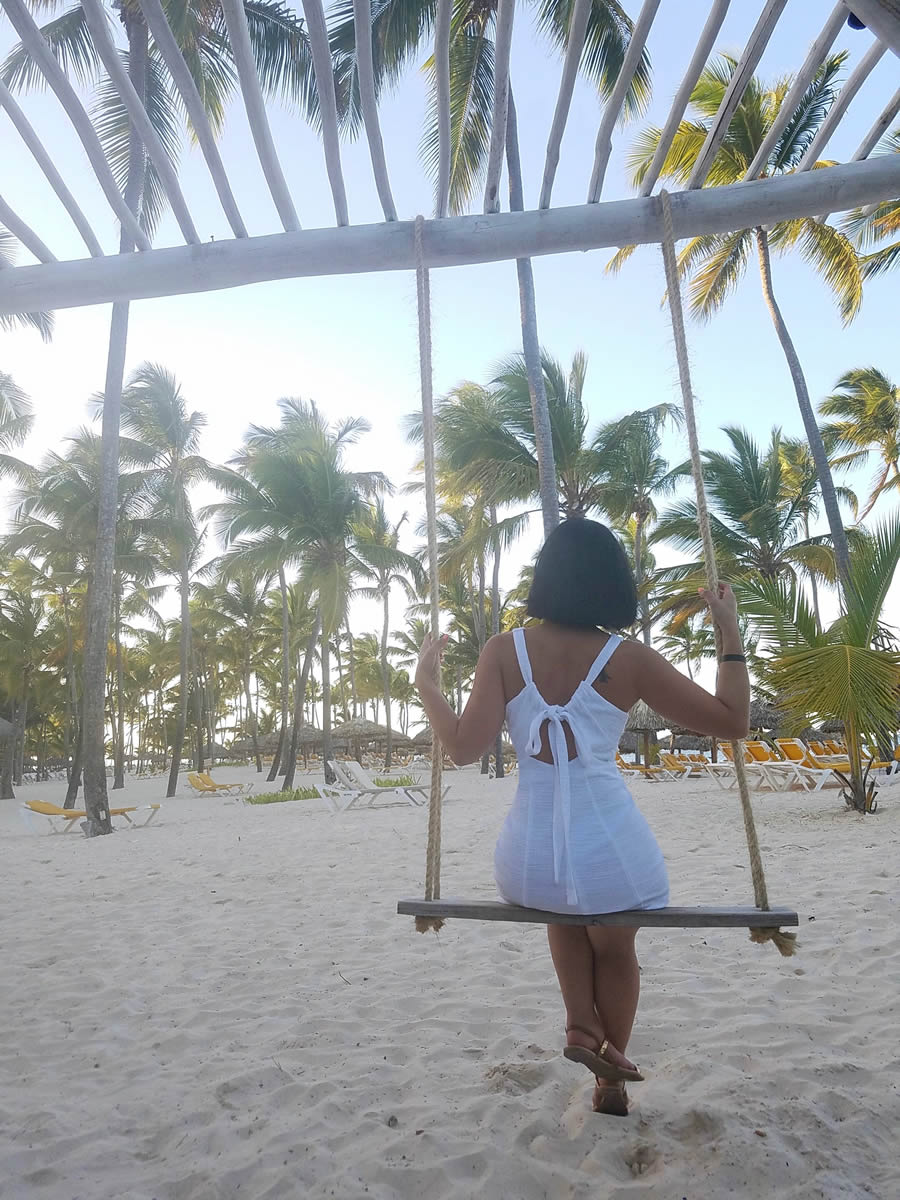 Aqua Dress | Similar HERE and HERE | Also love this HERE and HERE
The Beach: Really soft white sand and calm shallow water with no waves. There's a bit of seaweed but not sure if they are there year round or seasonal after a storm.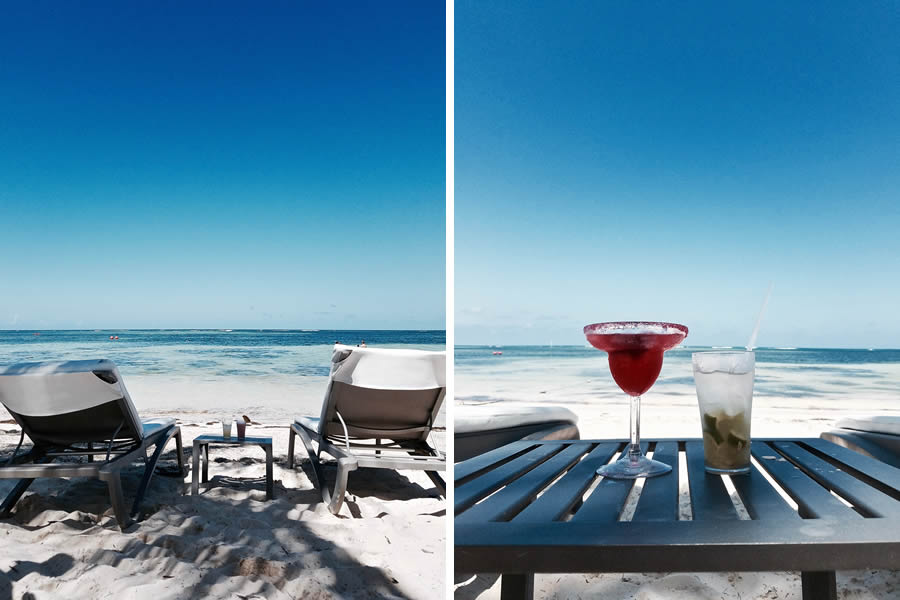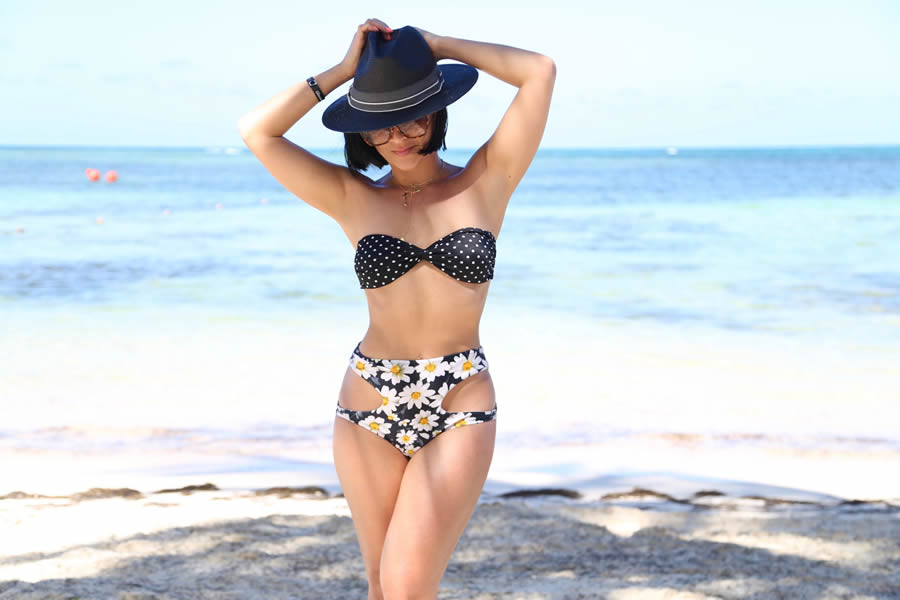 KTRSWIM Wild Side swimsuit
KTRSWIM Lace Me Up Two Piece Swimsuit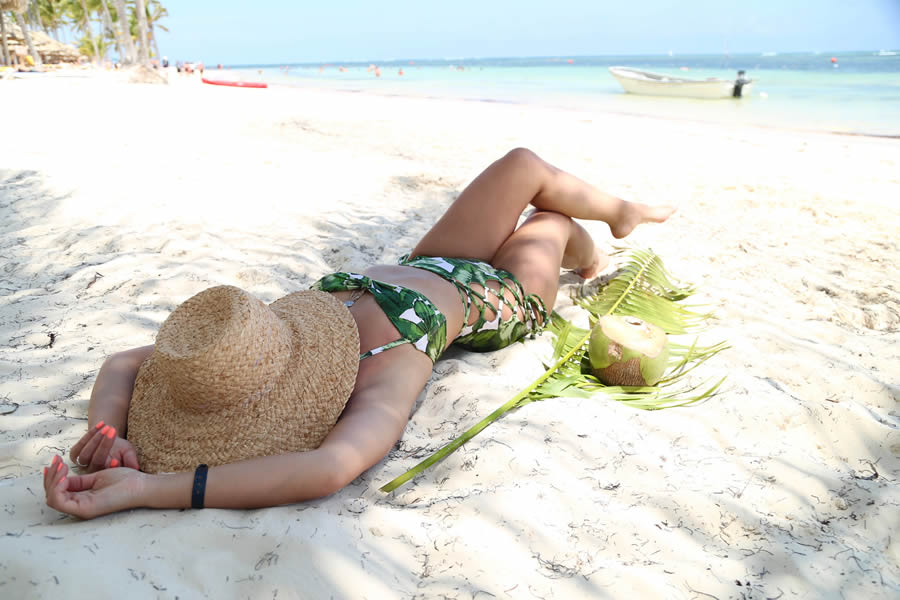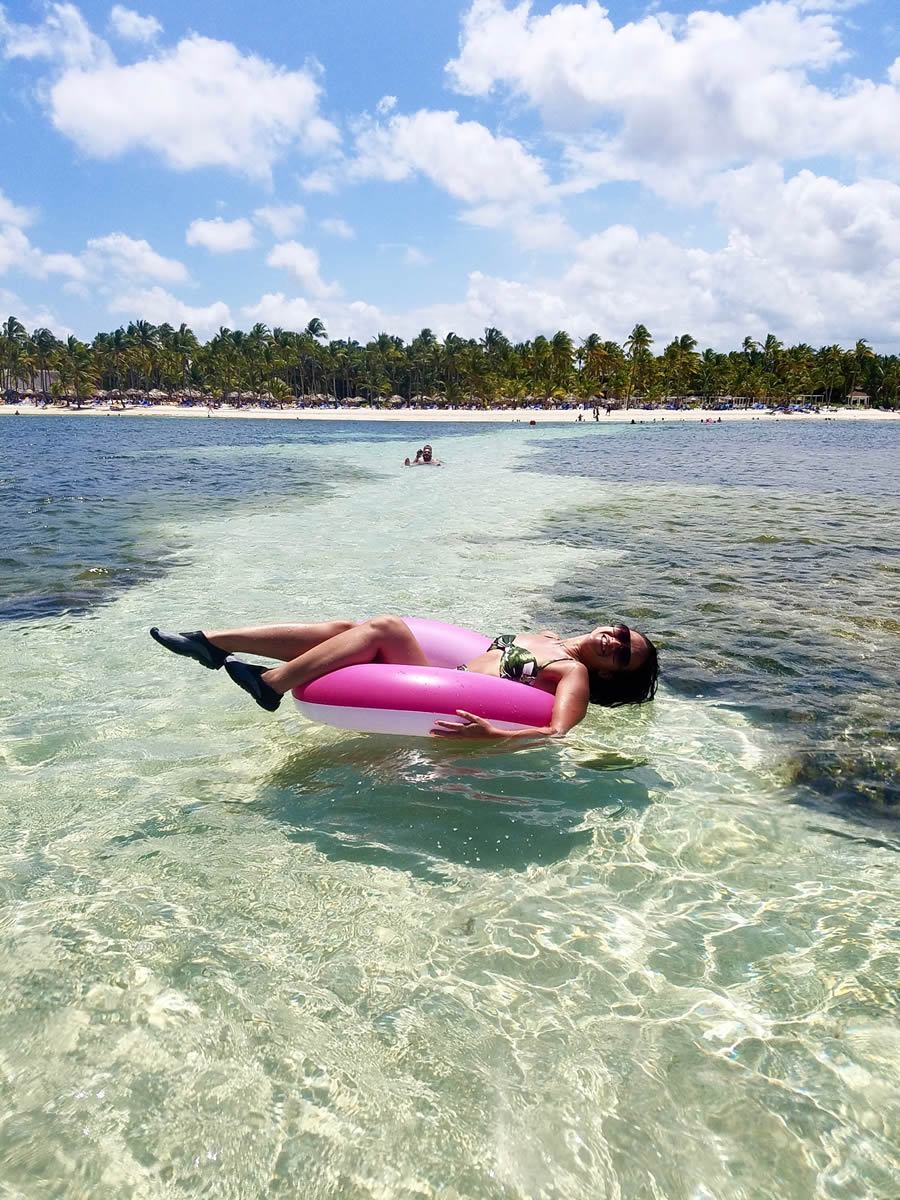 The water was really calm and shallow, but there's a lot of seaweed looming nearby, which kind of freaked me out (lol). We found this little area off to the side of our hotel where Nate pushed me on the donut all day we walked out for miles and the water was STUNNING!
The Little Things Matter: You would think that on every tropical island there's a ton of coconuts everywhere. Nope, not always. We had zero luck finding coconuts on some of our previous island adventures (Turks and Caicos, St. Thomas, Bora Bora). However, in Punta Cana (or at least at our resort), there's coconuts everywhere! Just ask anyone who works at the hotel and they'll bring you one or two. I was in coconut heaven.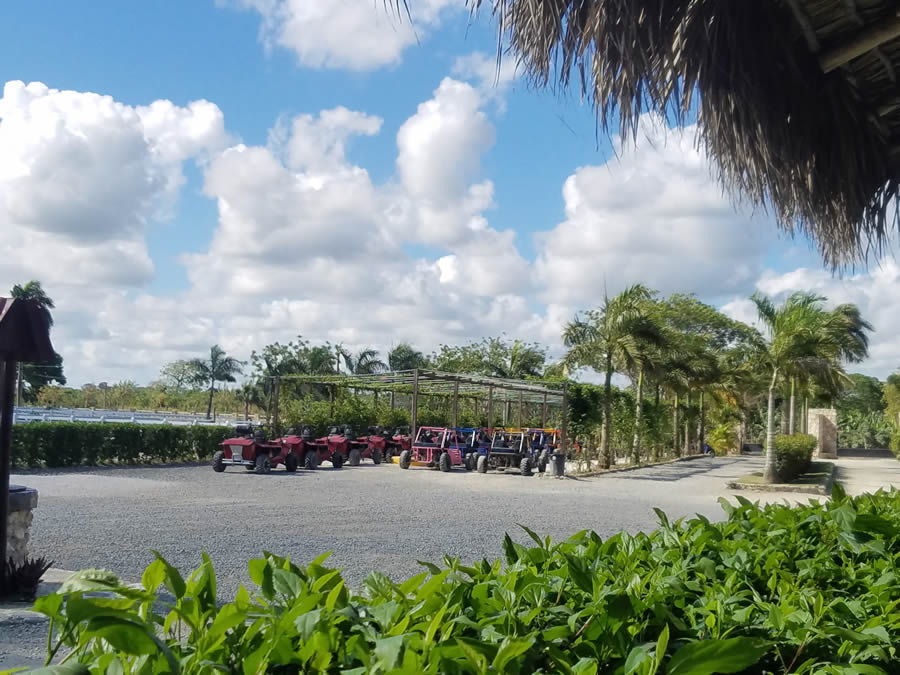 Our first time riding the dune buggies and boy was it dusty. I'm so glad we had our sunglasses and the bandana and it was nice to end the tour on the beach to cool off.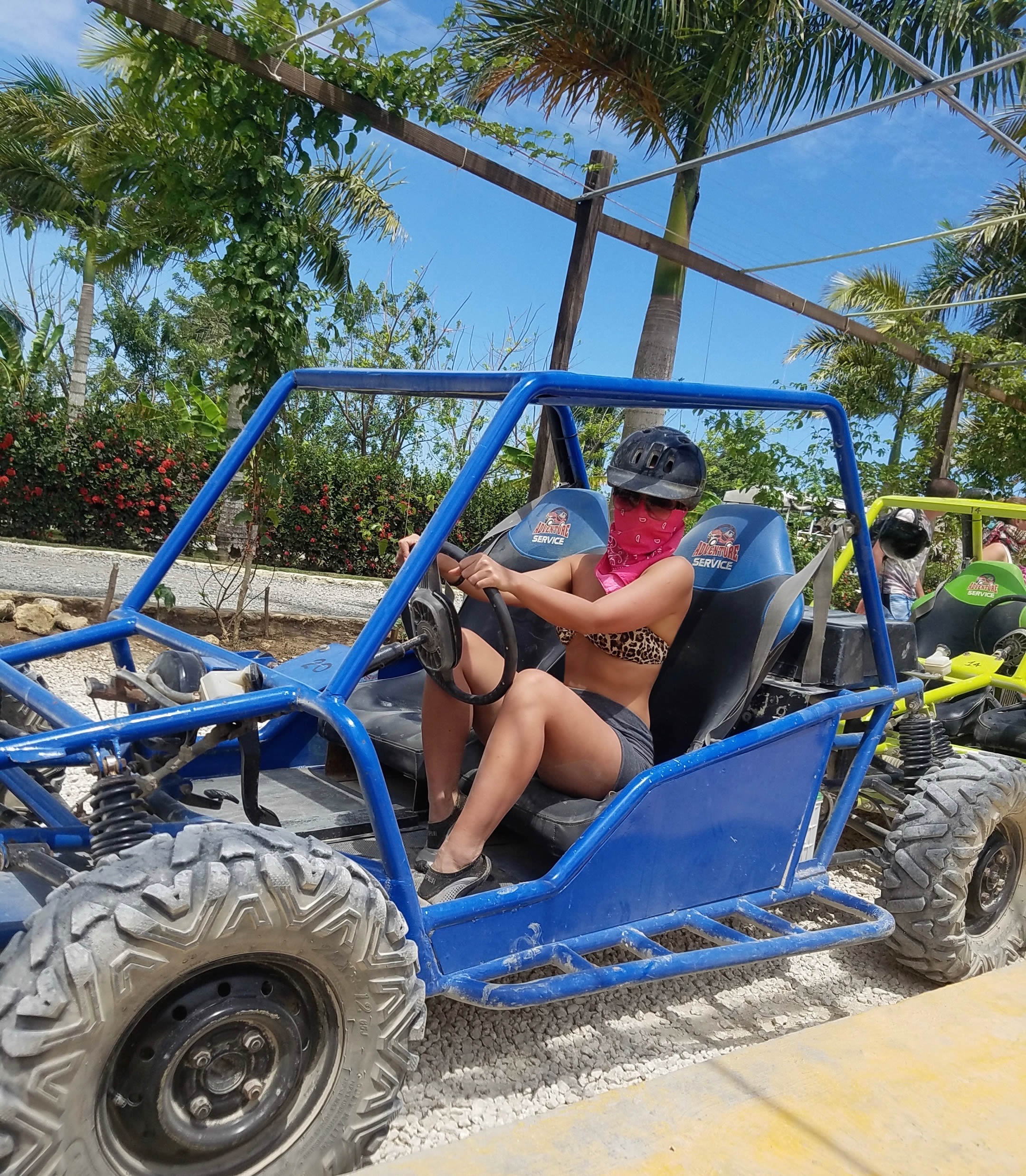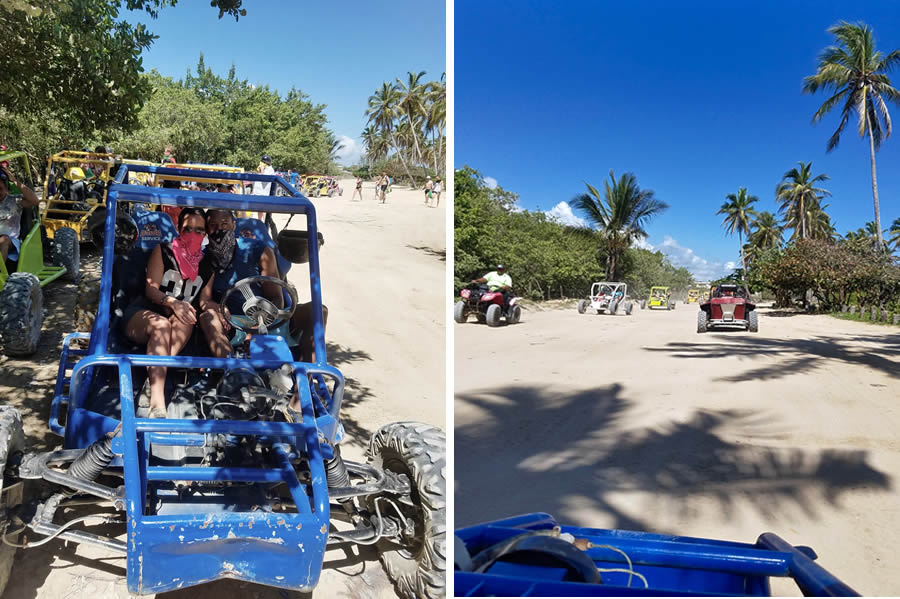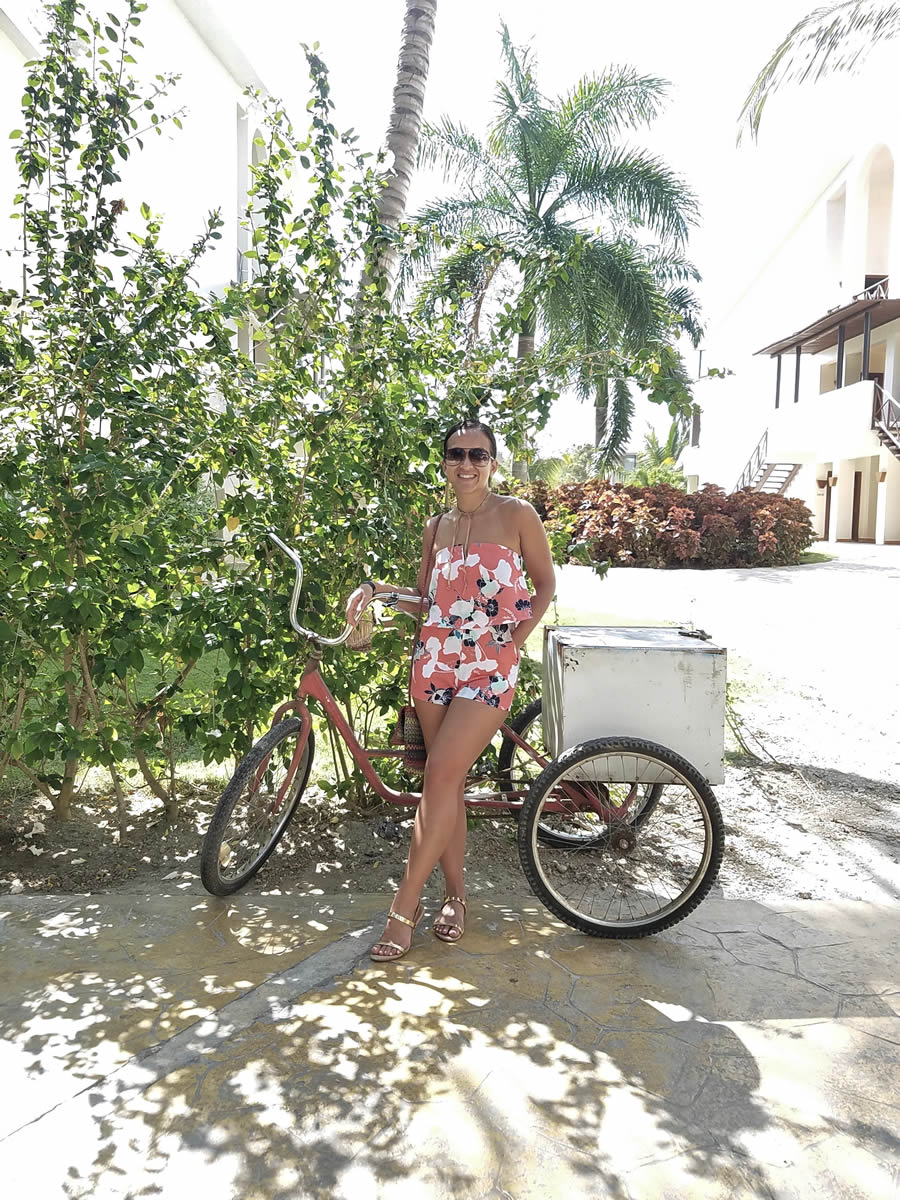 Aqua Floral Strapless Romper, similar in Black and White | Also love these HERE, HERE, HERE, HERE and HERE!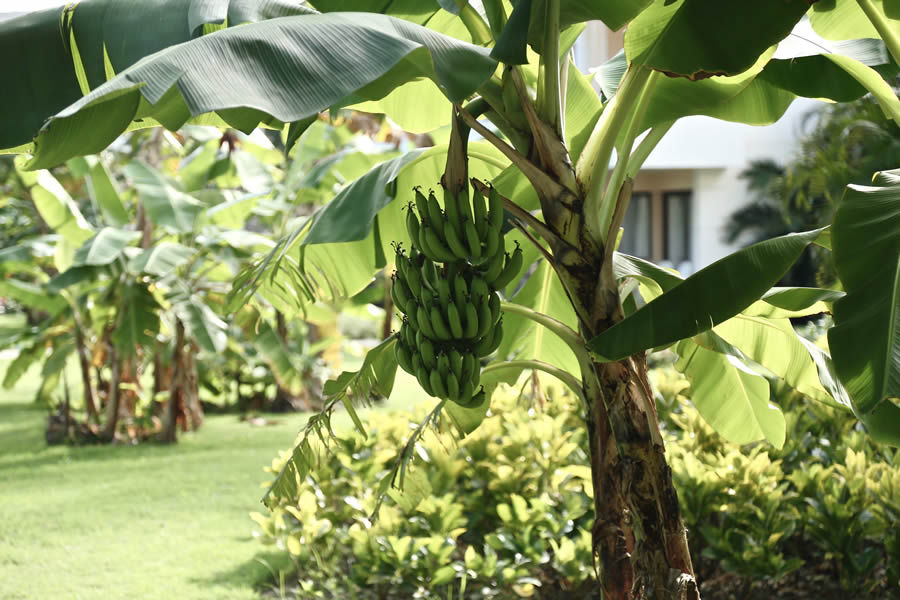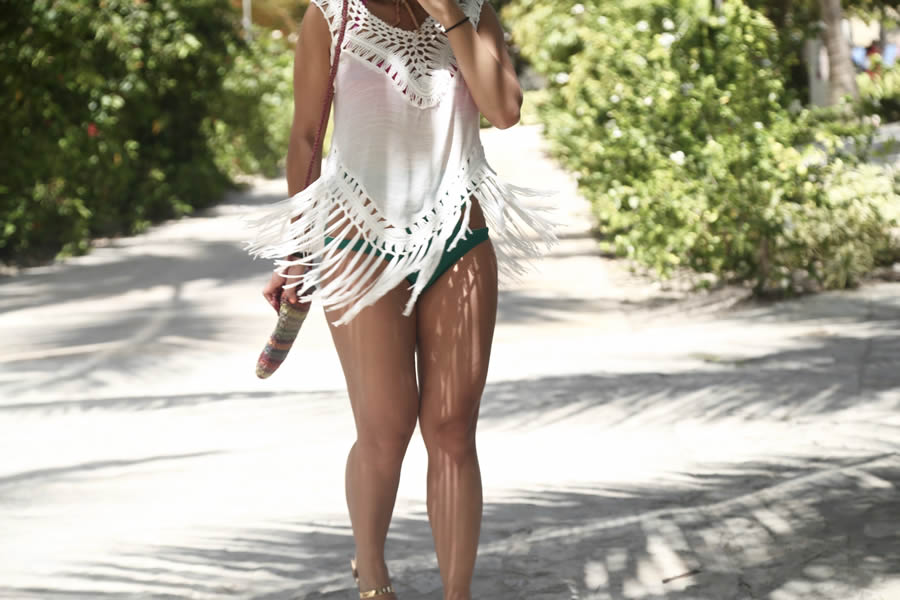 Aqua crochet fringe top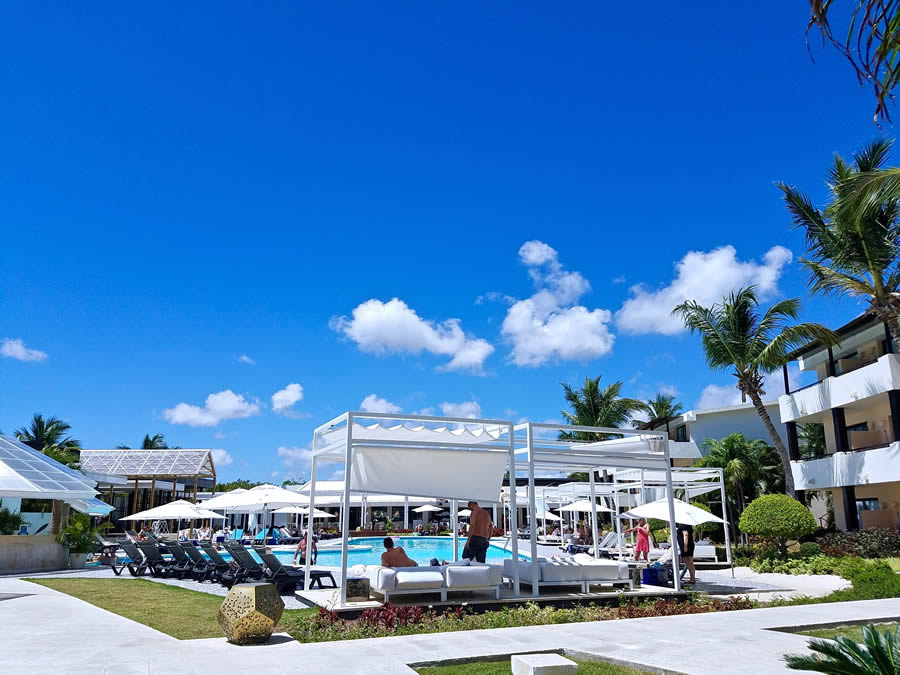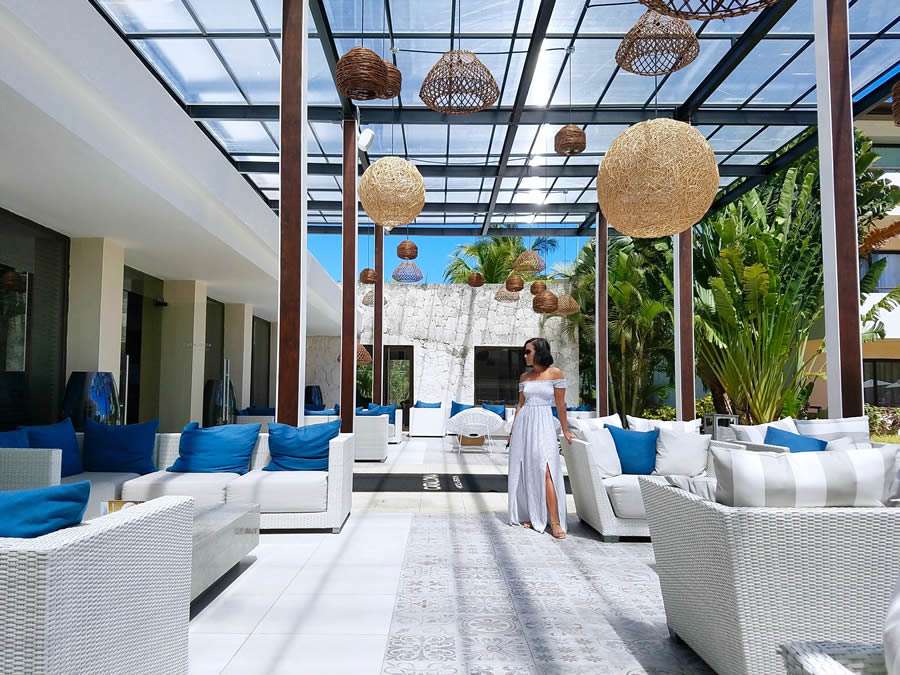 Mink Pink Off The Shoulder Maxi, in Floral and Tangerine | Also Love these HERE, HERE, and HERE!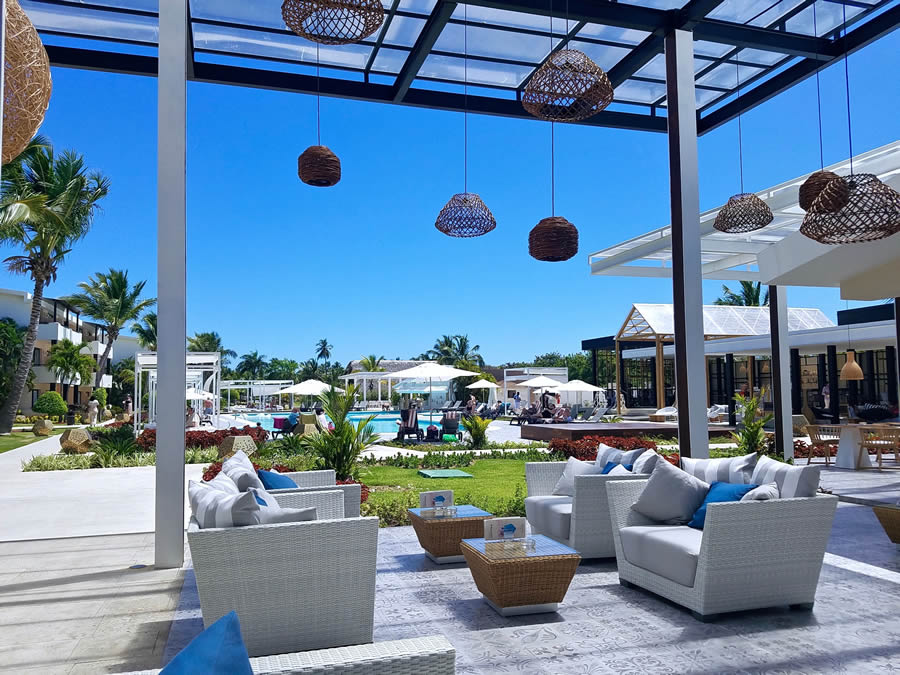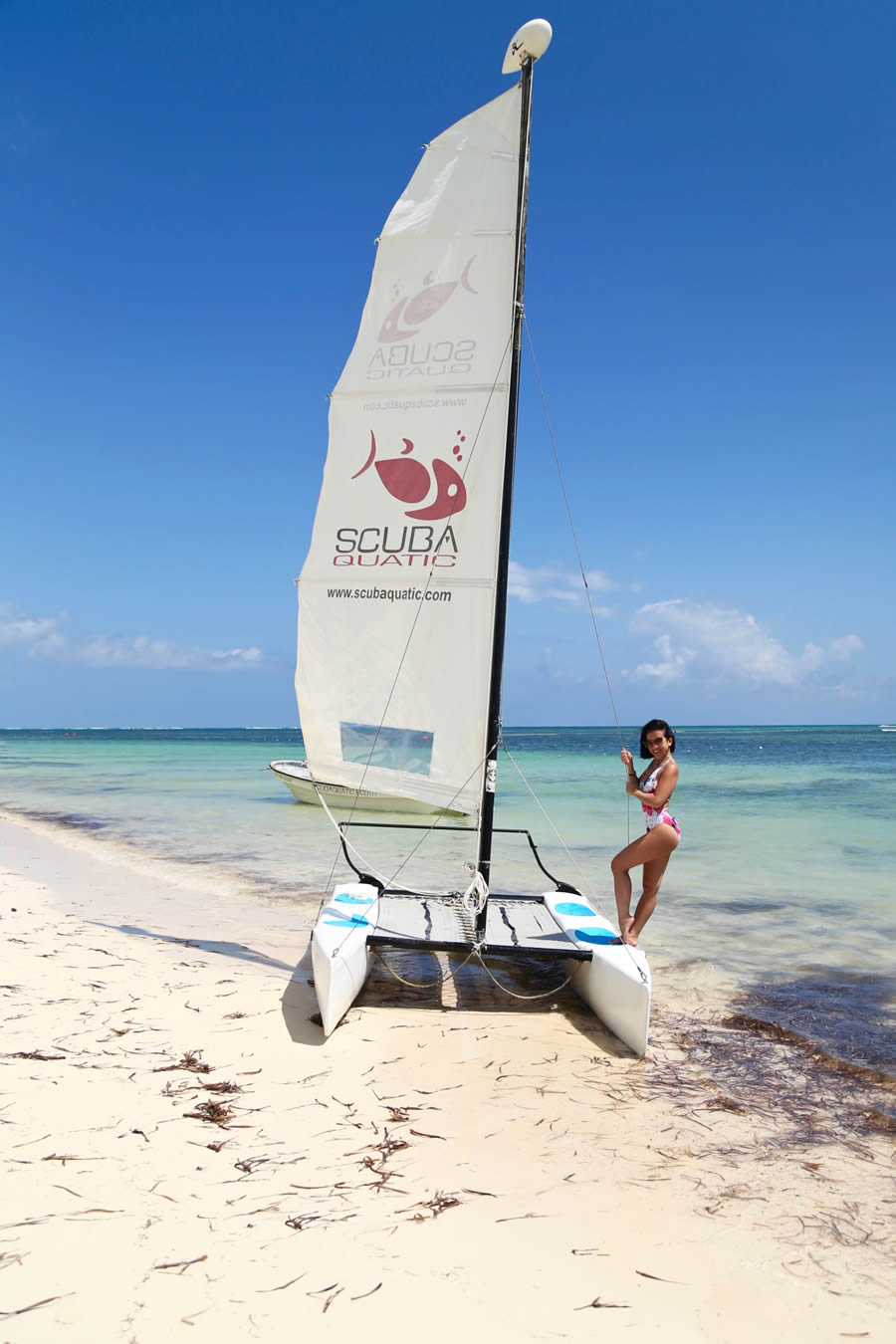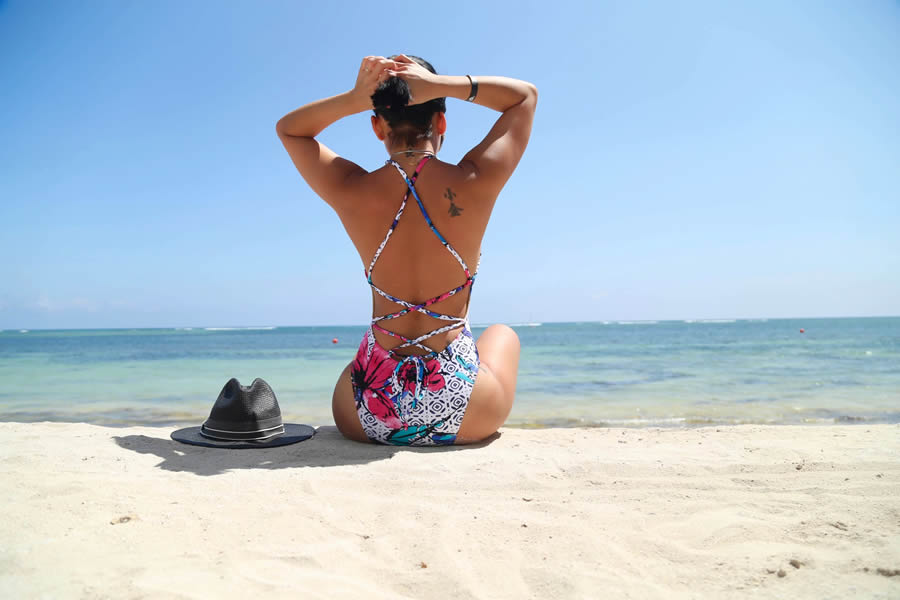 KTRSWIM One Piece Lace Up Back swimsuit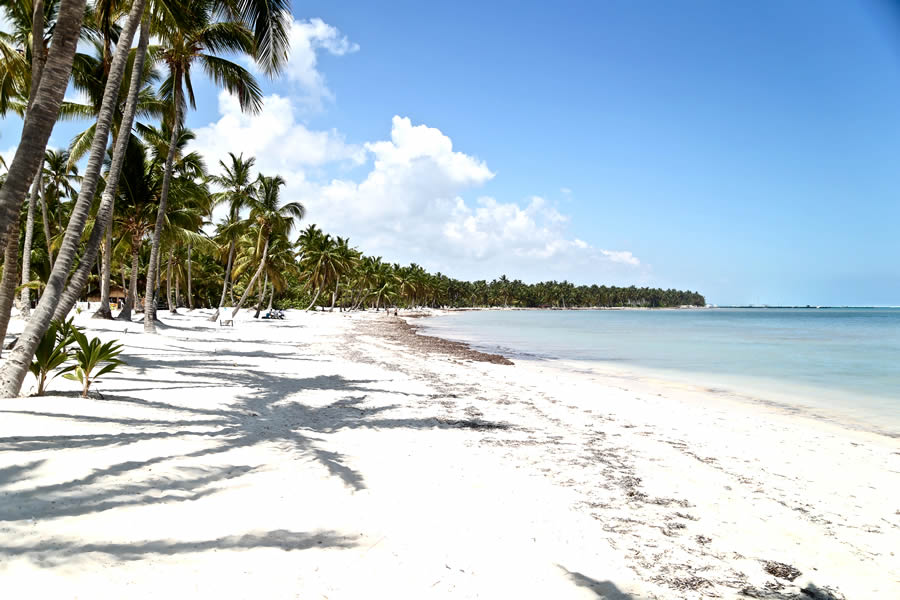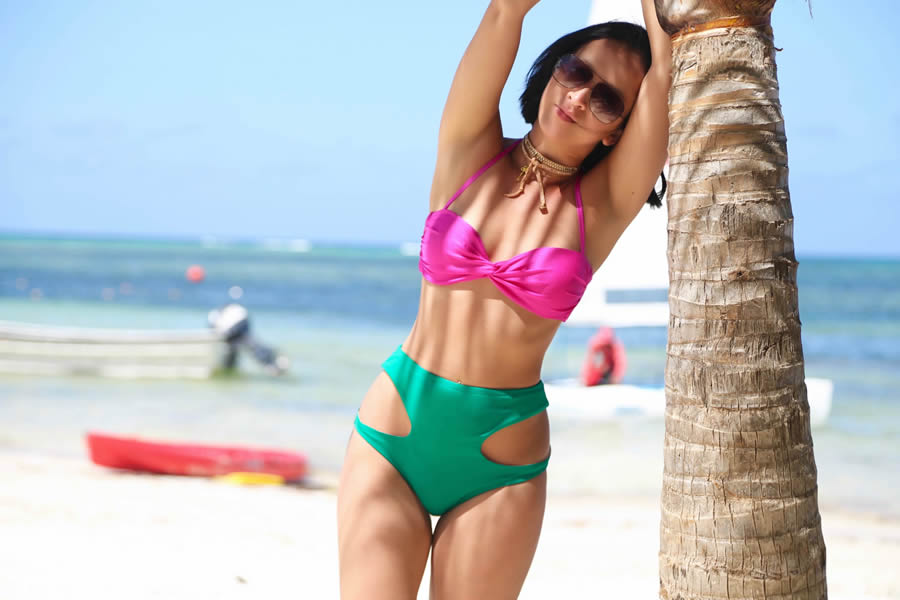 KTRSWIM Wild Side Color Block swimsuit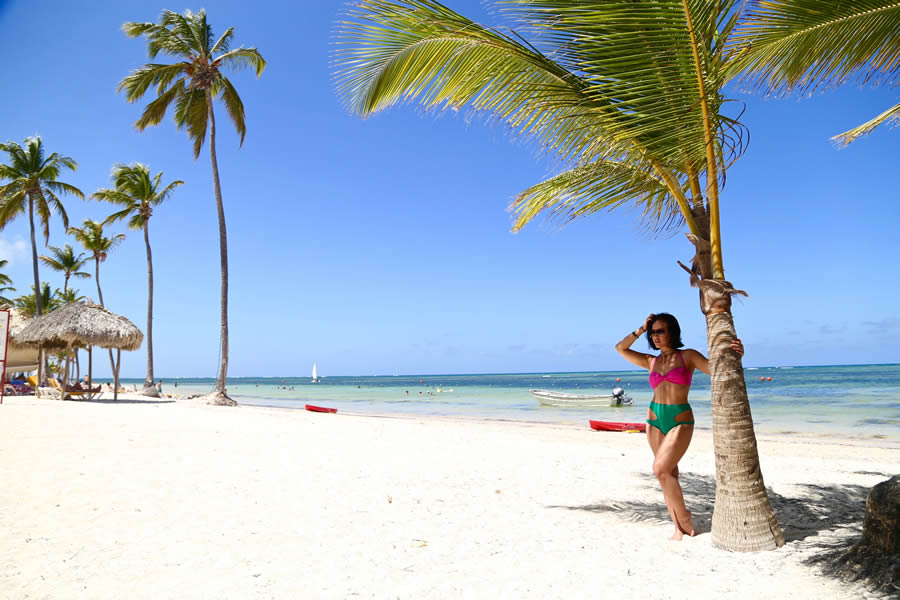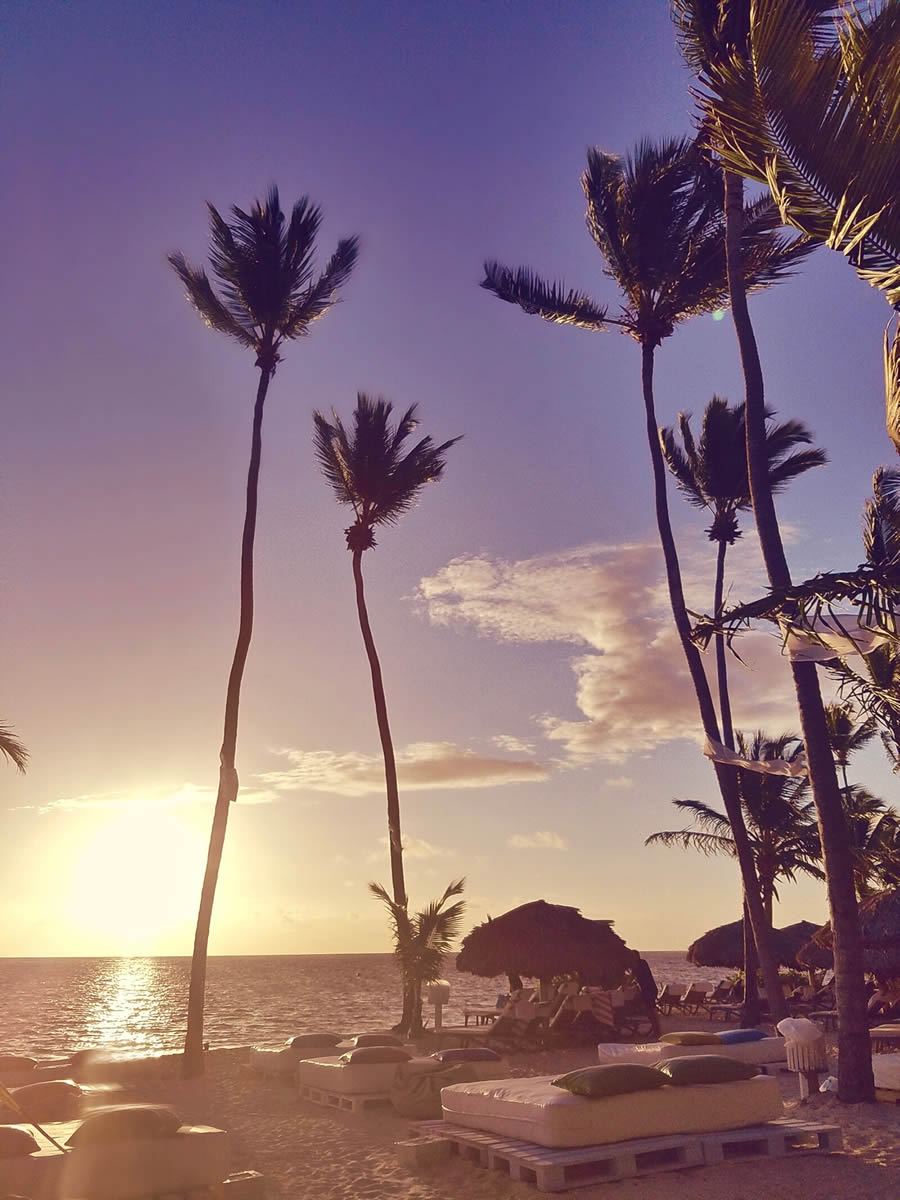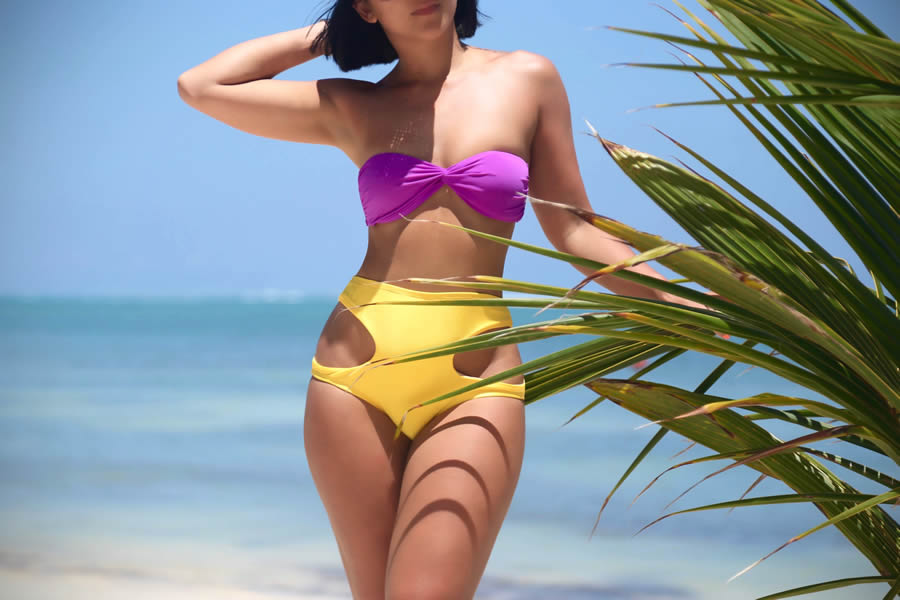 KTRSWIM Wide Side Color Block swimsuit
DIY Muumuu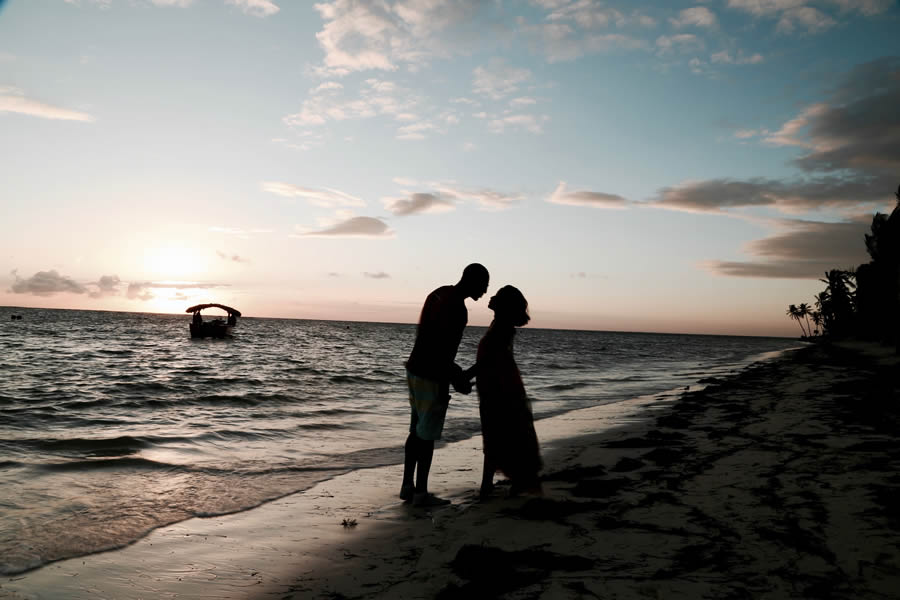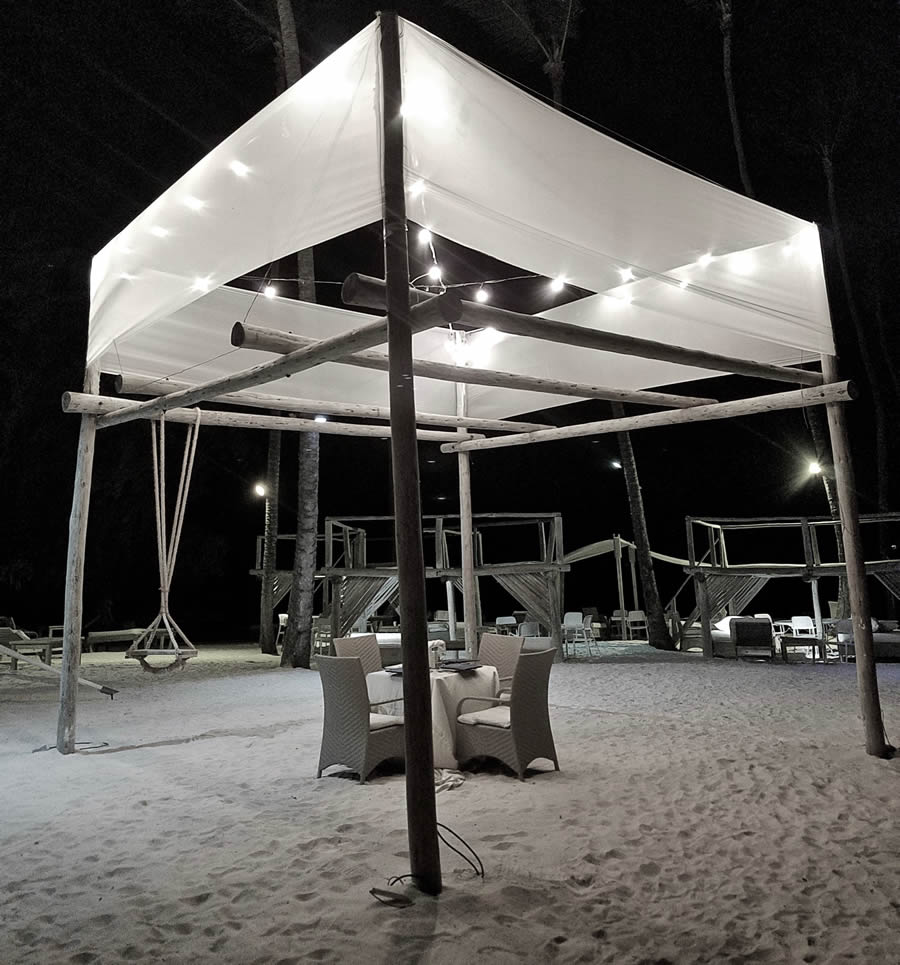 Ahhh JellyFish, you make my heart sing! In addition to the cool experience of dining with sand in our toes, the food here was amazing (and priced very reasonably)! These Caribbean Spiney lobsters were delicious… So delicious that I greedily swallowed a piece too big for my throat and started choking. It would have been quite a birthday scene but thank goodness I was able to get it out. Lol.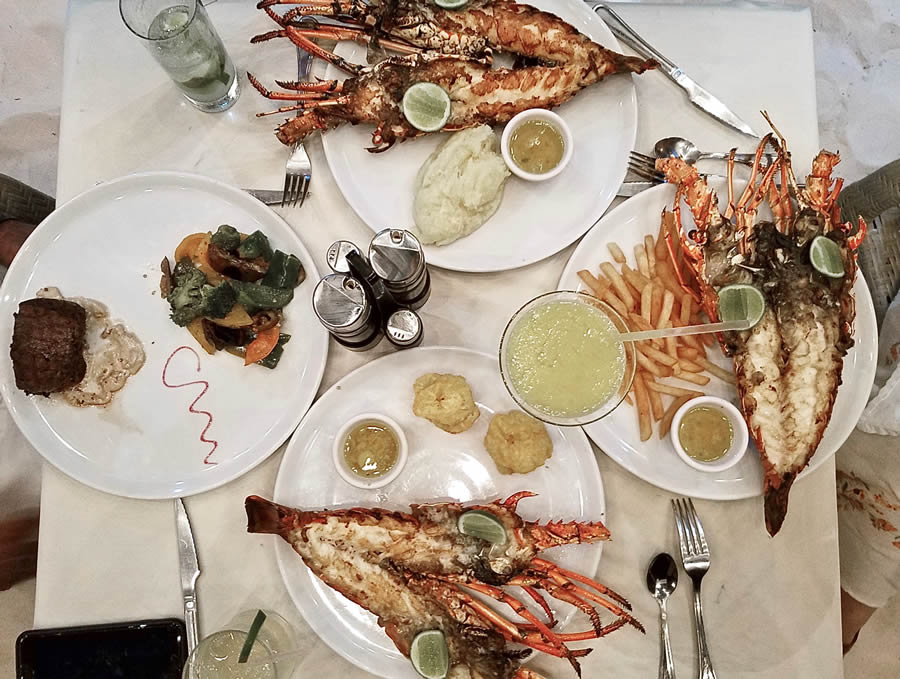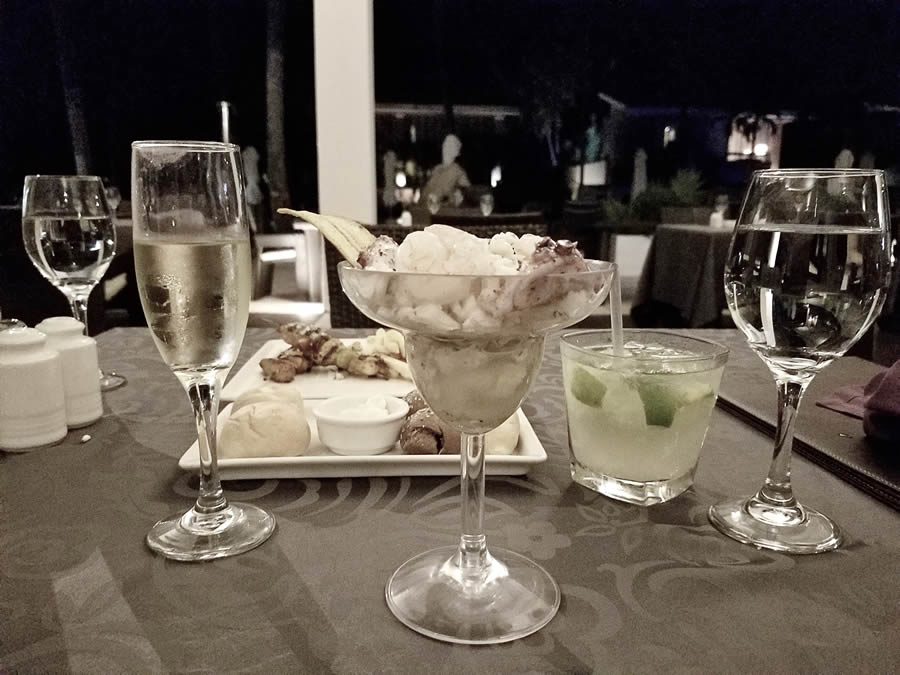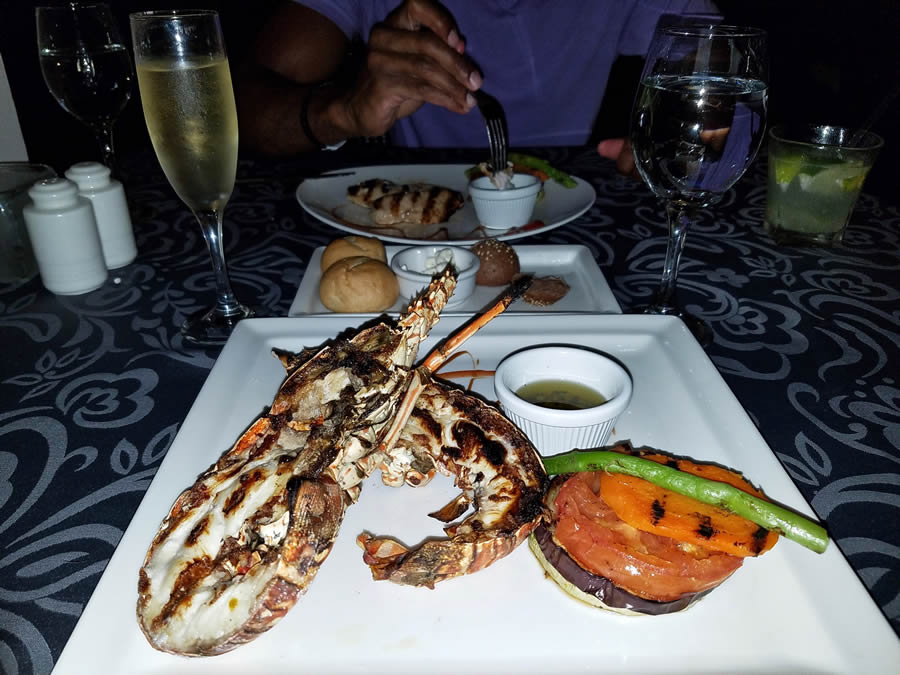 Another day, another little lobsta.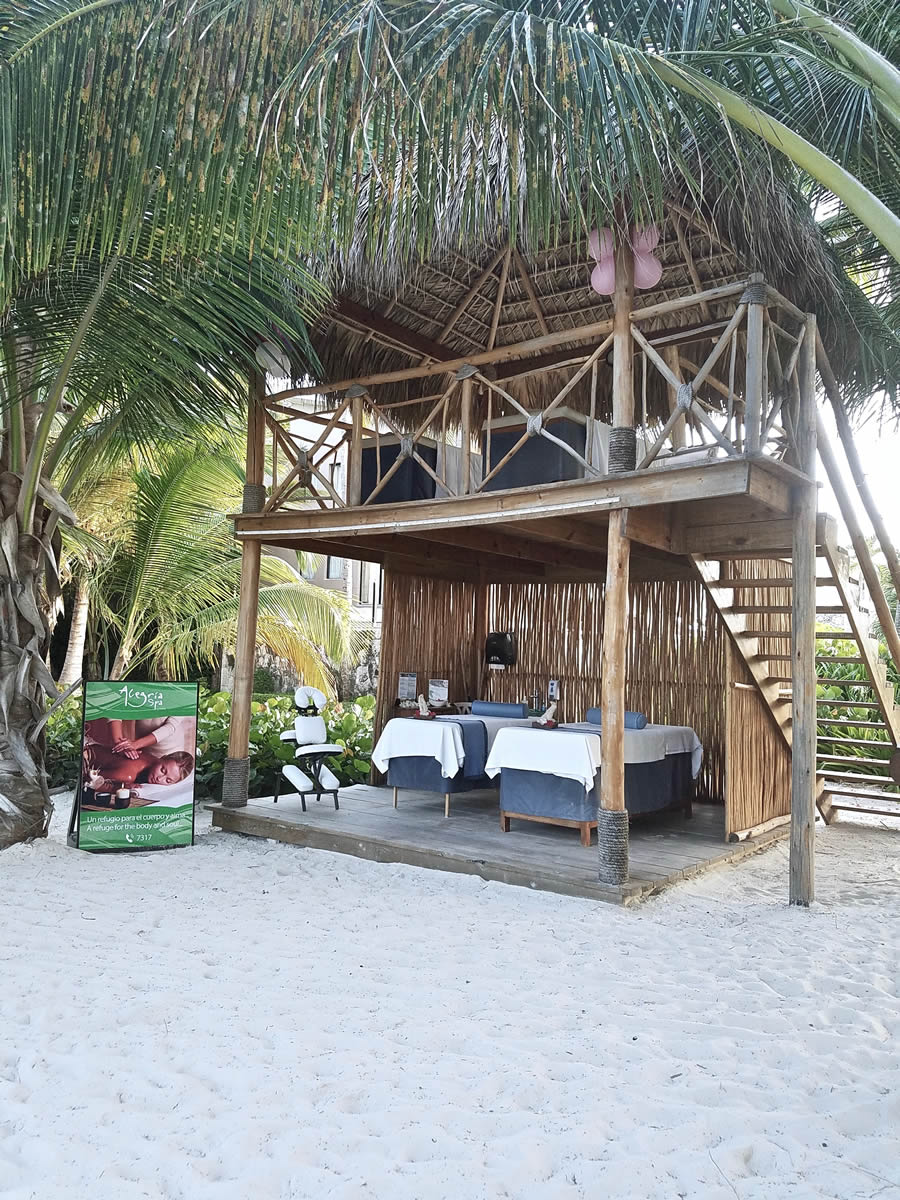 Massage on the beach at the Catalonia Royal.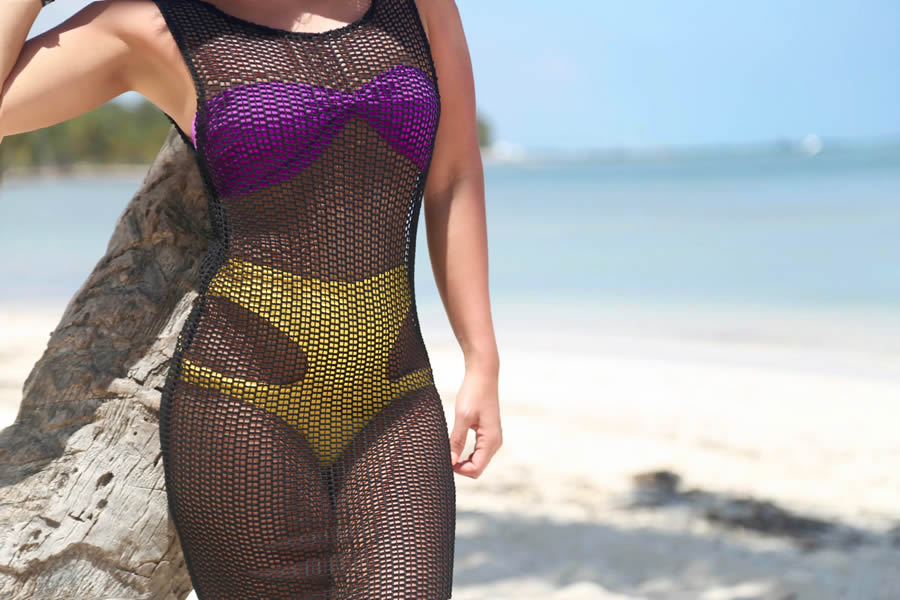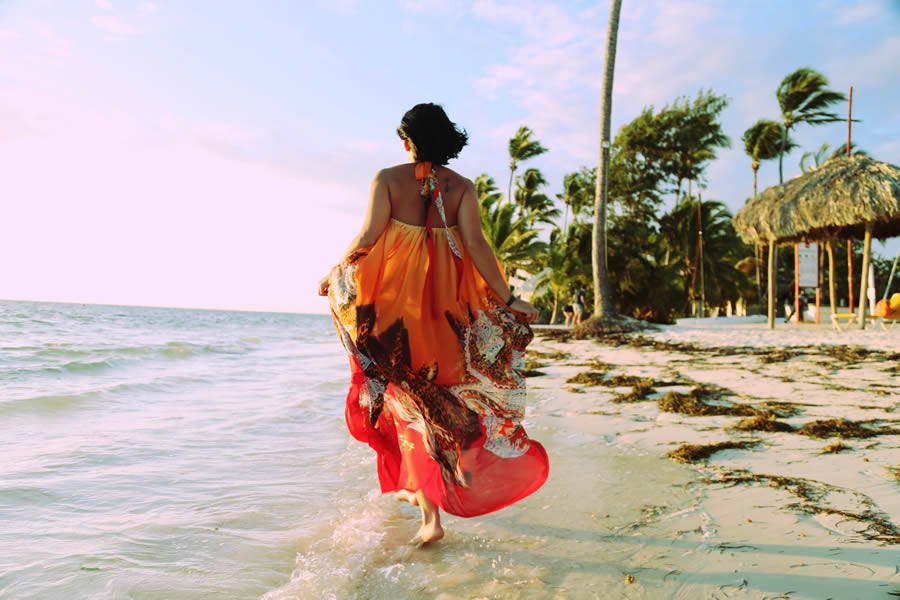 DIY Muumuu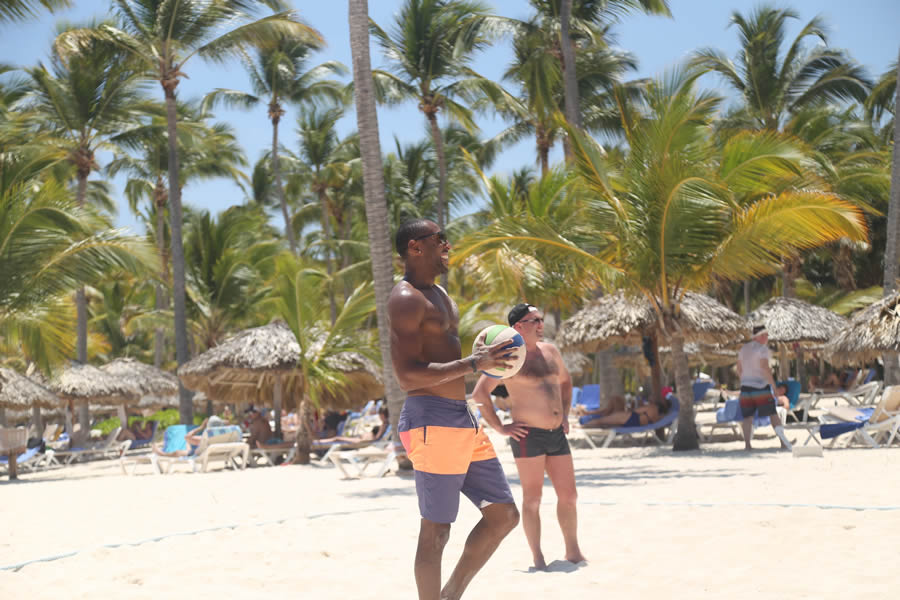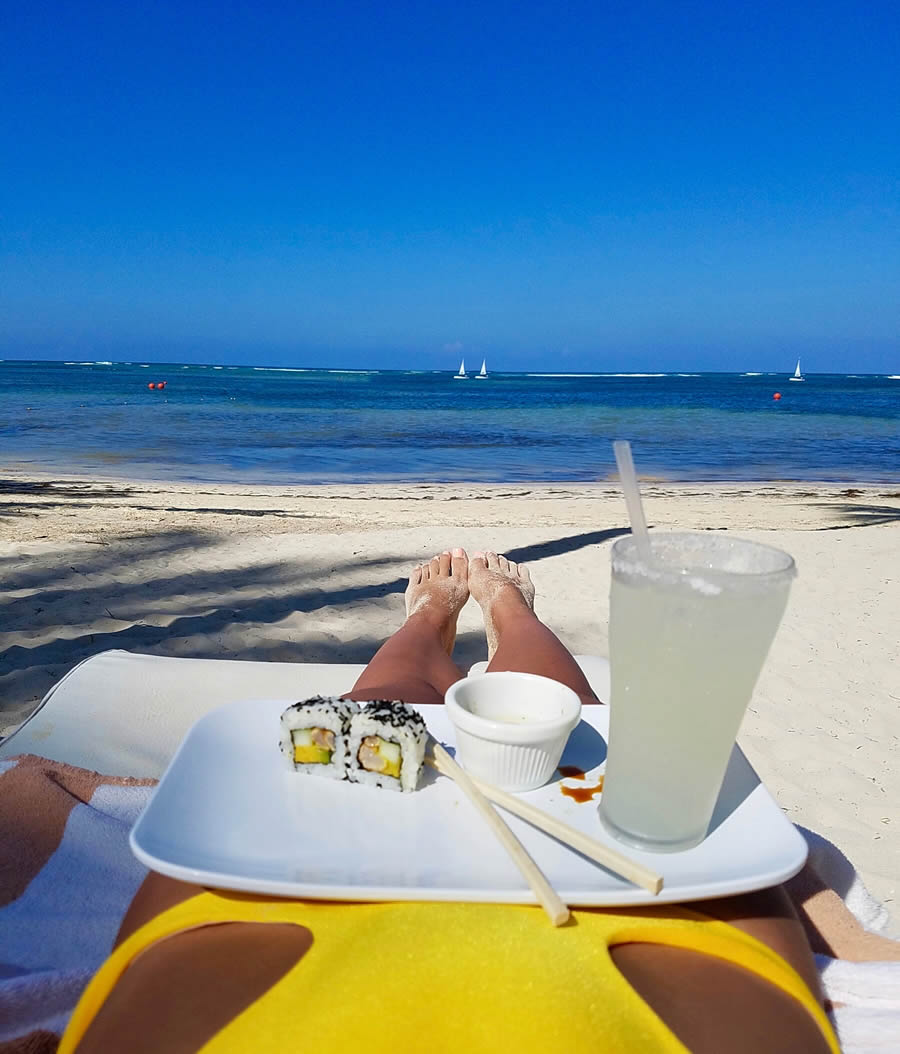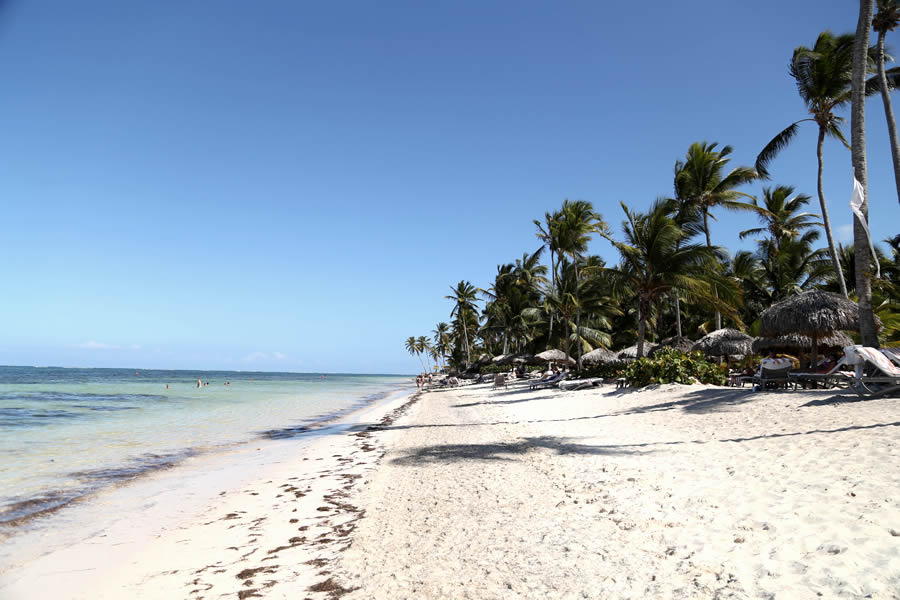 * * *
That's it for our DR adventure! Thanks for stopping by! Have a great rest of your week! x, K
* * *
SHOP MY VACATION LOOKS