NYC Day 1: Carrie-d Away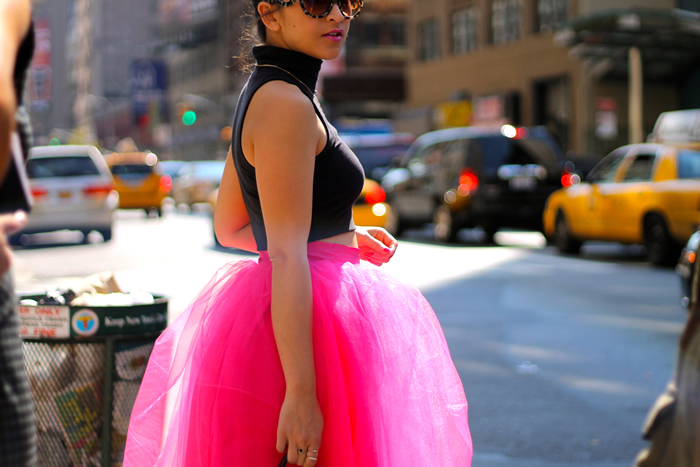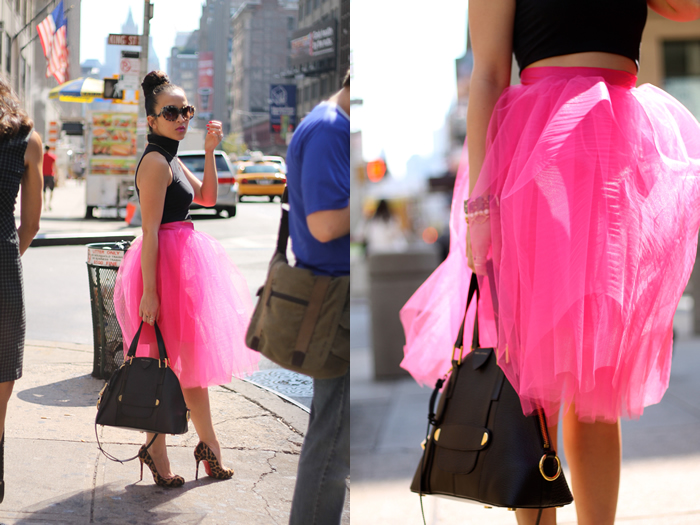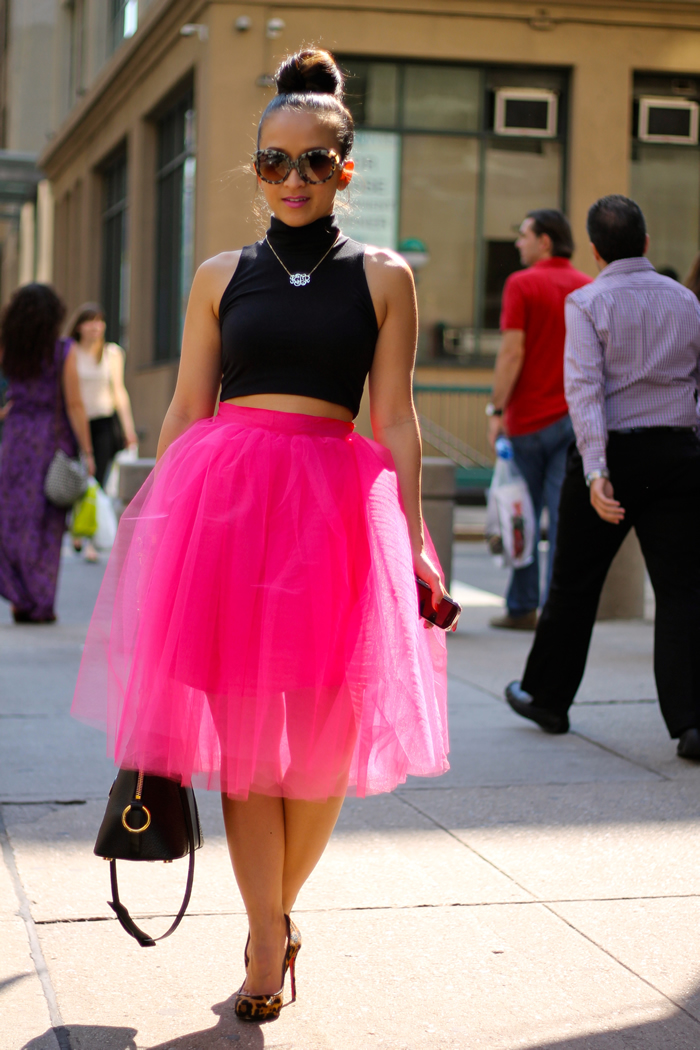 You know I can't come to the big apple without having my Sex and the City moment channeling my fave TV gal, Carrie Bradshaw. Carrie is the quintessential New Yorker, dressed to the nines as she walks down Park Avenue in sky high heels. Of course those who frequent this city knows the perception that everyone in Manhattan dresses like they just stepped off the set of SATC is far from the truth. As a matter of fact, I'm pretty sure even Ms. Bradshaw had a pair of flats hidden in her Fendi Baguette…as I had a pair with me at all times in my over-sized MJ. I learned this valuable lesson many moons ago.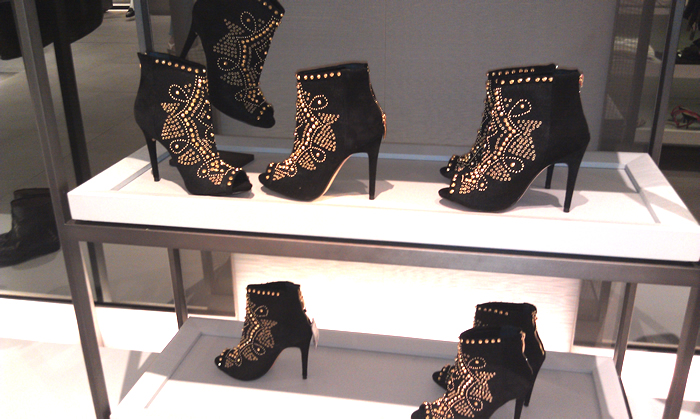 There are a few Zaras in Manhattan but the one in Midtown (689 5th Ave) has the best selections. With two floors of endless options of casual + dressy clothing, shoes that are actually available in all sizes and accessories you can play with for days… you'll end up in this store way longer than your husband would like you to be.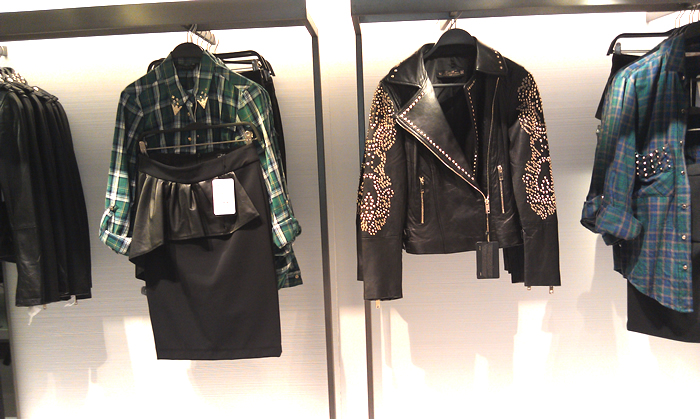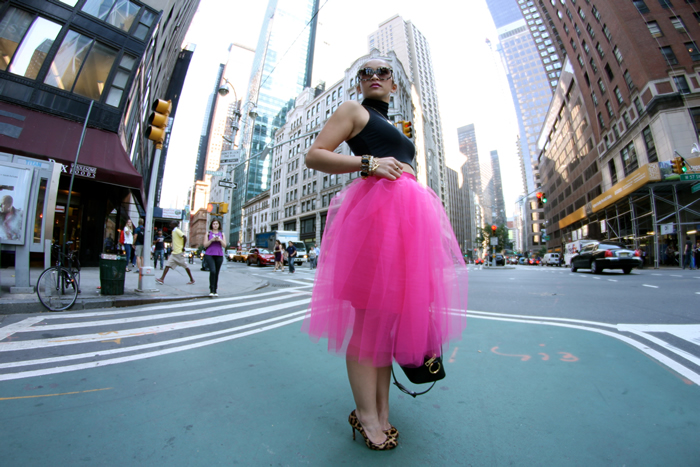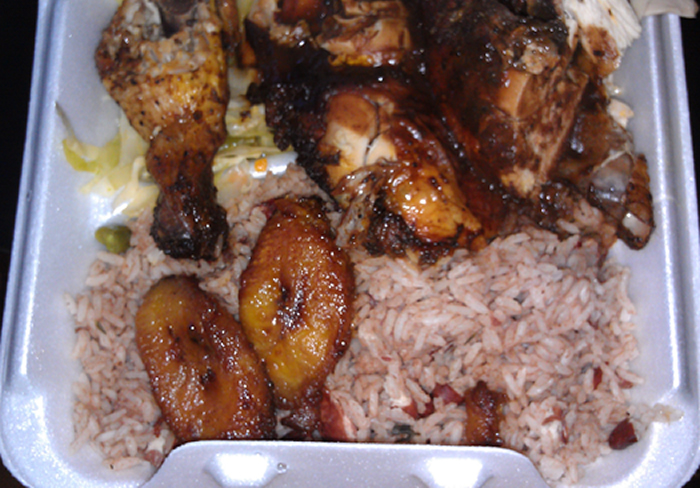 The jerk chicken, friend plantains and rice & beans at Golden Crust is my favorite spot for a quick-on-the-go lunch.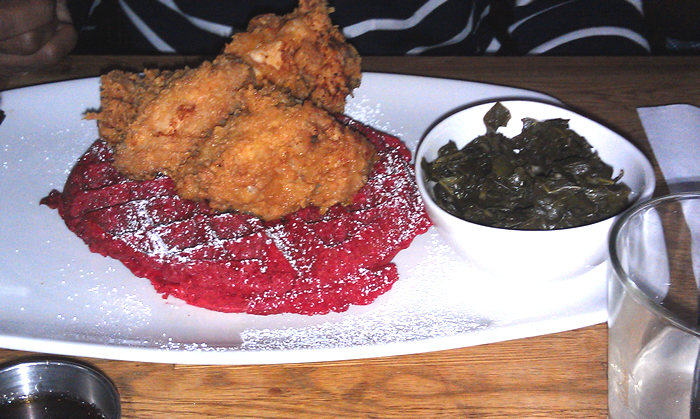 One of the best dinners started with this heavenly red velvet waffle, southern fried chicken and greens at Soco, a Southern Fusion restaurant in Brooklyn. Make sure you visit this spot if you are ever in the area!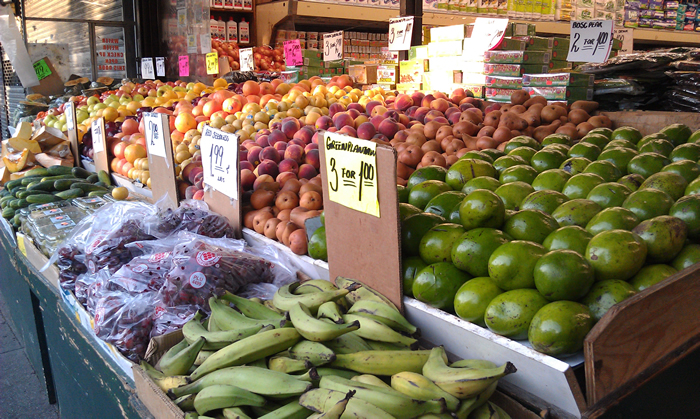 Love all of the fruit stands that's conveniently located at every other corner!
[Photos by NR]
Top: F21 | Bottom: KTR hot pink tulle skirt | Shoes:  Christian Louboutin Filo leopard pumps | Bag: Marc Jacobs Crosby Sutton
* * *
Thank you for reading my quick recap of NYC Day 1. I hope you are having a fab Monday! Stay tune for my recaps of Day 2 and 3 later this week! xo
UPDATE!!
It's been so hectic that I neglected the Petite Fashion Challenge #19 hosted by the lovely Angie over at Pandaphillia. The challenge was Trend Benders. "Pick your favorite Summer or Fall 2012 trend and make it work for you, whether it's going all-out, incorporating it into a professional outfit or using it in moderation."
I think this challenge went well with this outfit as I used bright colors and went a little "all-out." I mean, how often can I run around the big apple with a tutu skirt that big and bright? :)