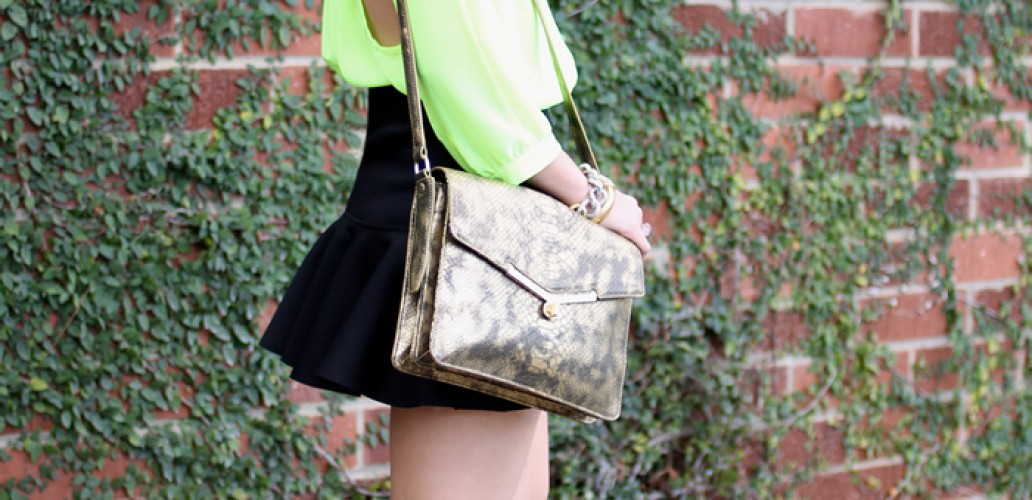 Sunnyside Gal
Mother nature loves to screw with my emotions because one day it's insanely hot then the next it's so windy that I can't even mind my own business without getting slapped by my hair. Well, to maintain a little predictability, I wore (my hair up and) my neon lime top yesterday as I'm guaranteed to bring a load of sunshine (literally) wherever I went. I paired this top with my new favorite trumpet skirt and added gold accessories for an evening out with good company.
I purchased these Valentinos studded lace pumps a long time ago but to me, they'll never get old. These pumps are like a tough armour plating in the form of spiky pyramid-shaped studs, providing just enough metal for a rock-chic edge, contrasting with the delicate, romantic, and feminine soft black lace overlay. It's the perfect combination of naughty and nice and if I could describe myself as a pair of shoes, these are definitely the one. Rharr! ;)
I have always been a huge fan of Valentinos and their ultra-feminine, classy and sophisticated styles. One of my favorite place to shop for all things Valentino is at Harrods. In addition, I also love the selections of DvF and Michael Kors. Check it out when you have a chance.
[Photos by NR[
Top: Urban Outfitters sparkle and fade open back blouse | Bottom : H&M mini trumpet skirt (similar here) | Bag: Botkier Valentina bag | Shoes: Valentino studded lace bow pumps | Bracelets: Michael Kors
* * *
Thank you for stopping by the blog! I hope you had a wonderful weekend and your Monday is off to a great start!
xo, KTR