On The Run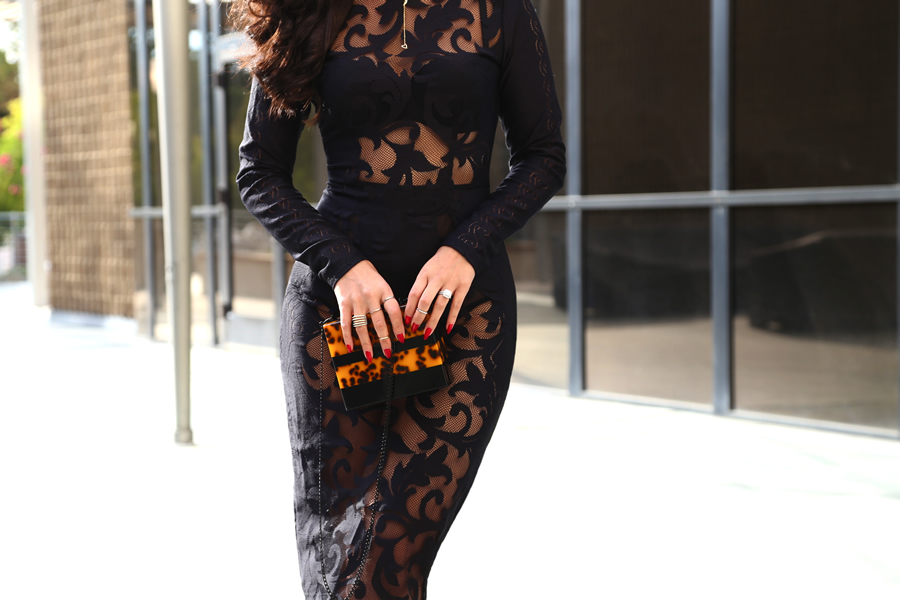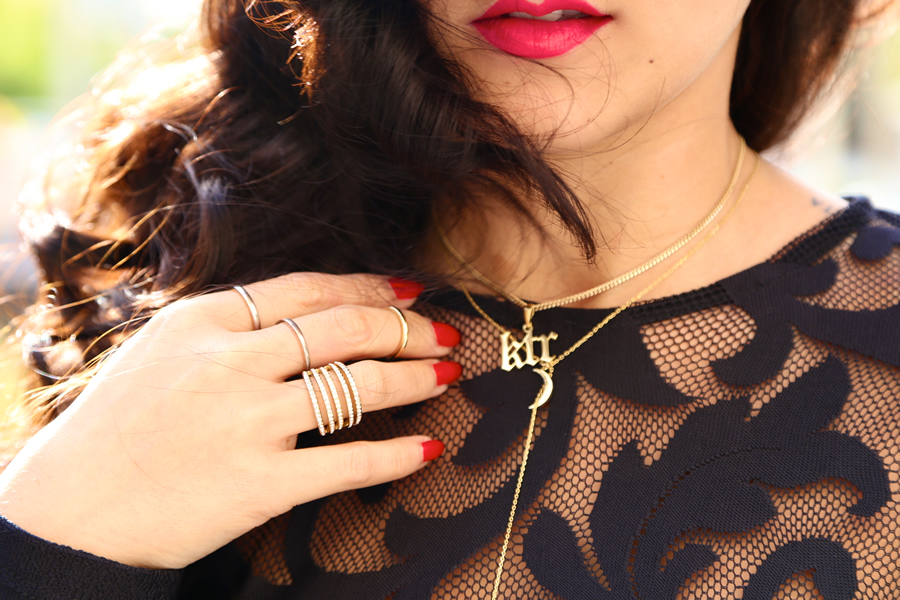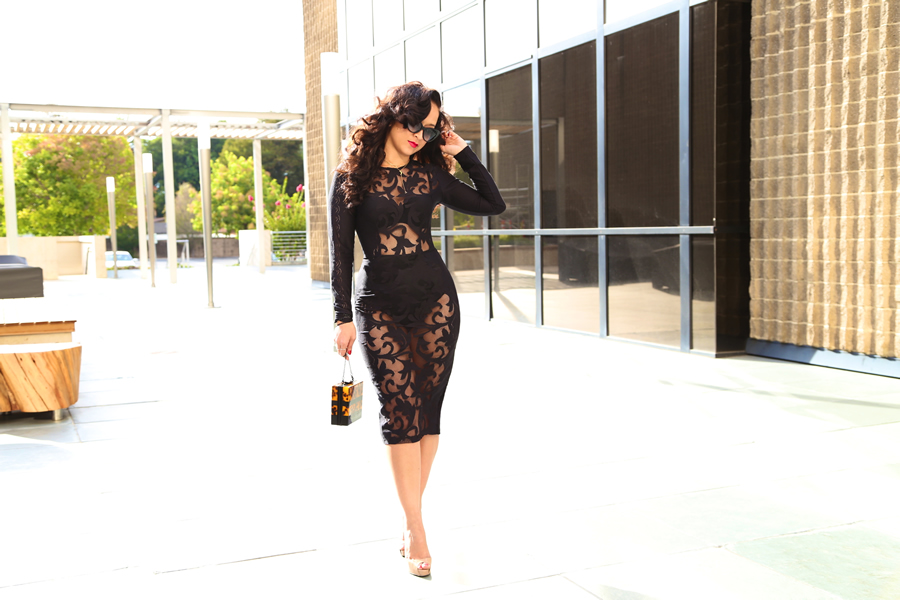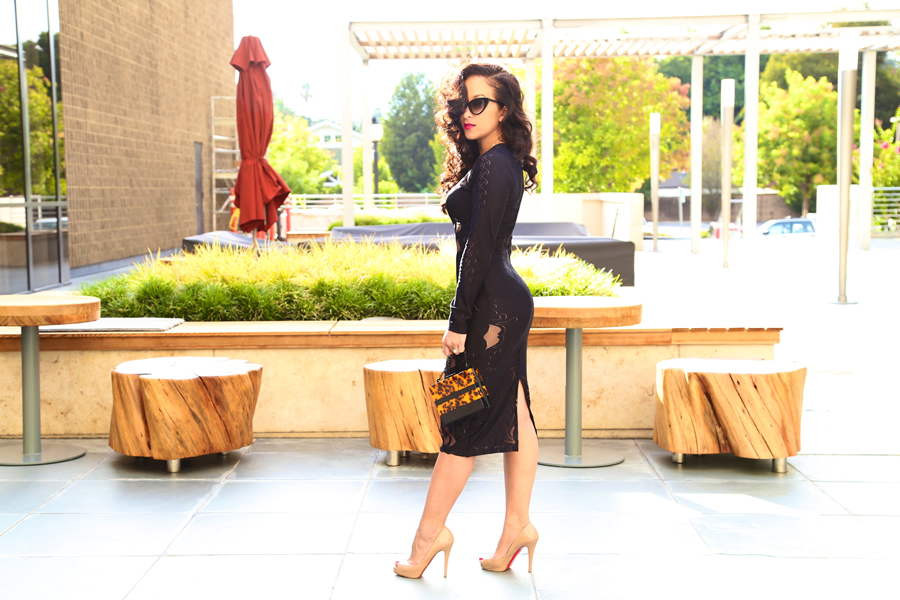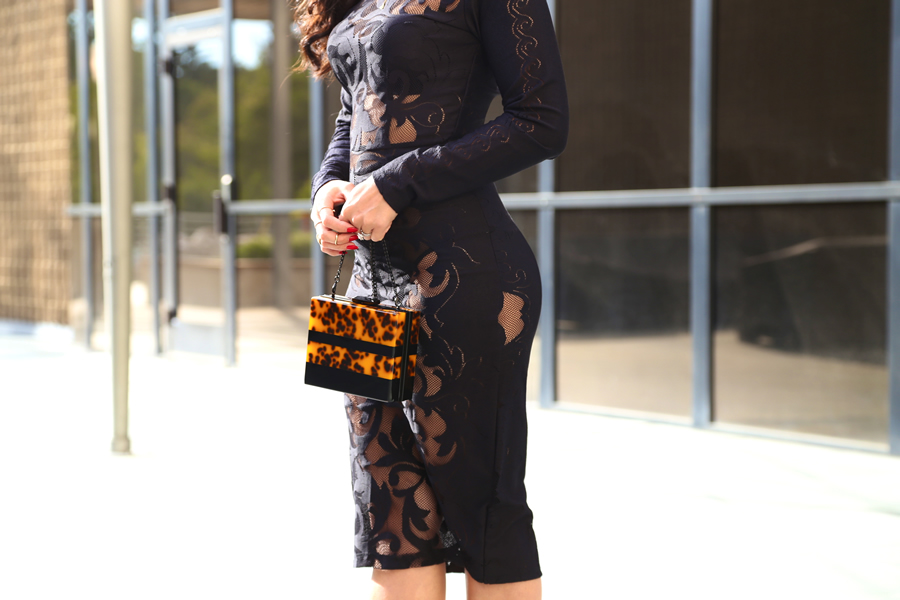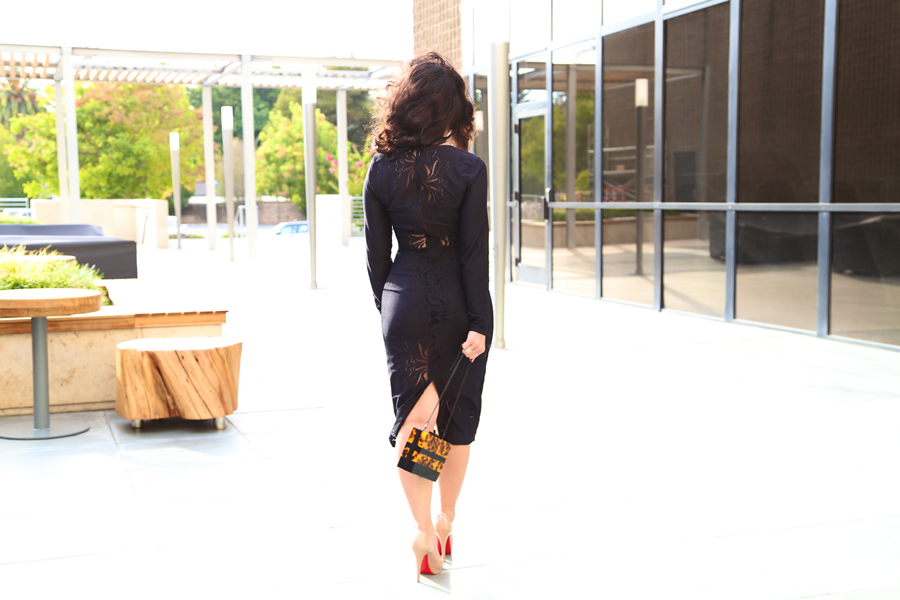 -Photos by NR-
Dress: ASOS lace midi dress (also comes in cream) | Shoes: Christian Louboutin (similar here) | Bag: Zara | Glasses: Tom Ford cateyes | Accessories: Initials Gothic necklace
* * *
How do you get your man to do whatever you want? Wear lace… black see-thru lace… black see thru lace with your bra and undies peaking through. Alright, just kidding on the latter, he should do everything you want anyway right? :) I have loved the see-thru lace dress with high waist bottoms and bandeau top look for a long time, but where on earth would I wear something like this to?…When my husband surprised me with Beyonce's tickets, I knew this dress will be perfect. I mean, even the print is similar to the House of Dereon symbol. It's a little on the dressed-up side for the concert, so for the evening, I threw my hair up in a bun and wore a leather jacket.
I didn't really like the bodysuit that's attached to the dress so I replaced it with these high waist briefs from American Apparel and a multi-way bra from Vicky's Secret.
For the price of $85, this dress is definitely a unique one of a kind steal. I love how the front is very see-thru but the black is a little more covered. I mean, the rule is to only show one part of your body at a time right? :)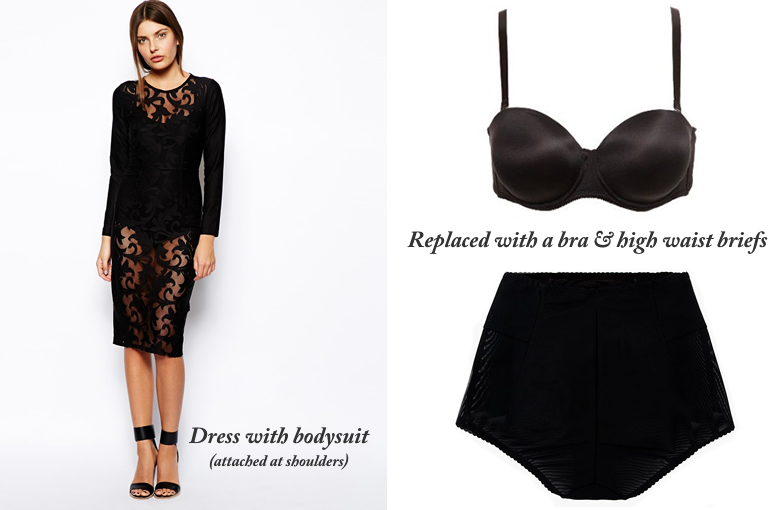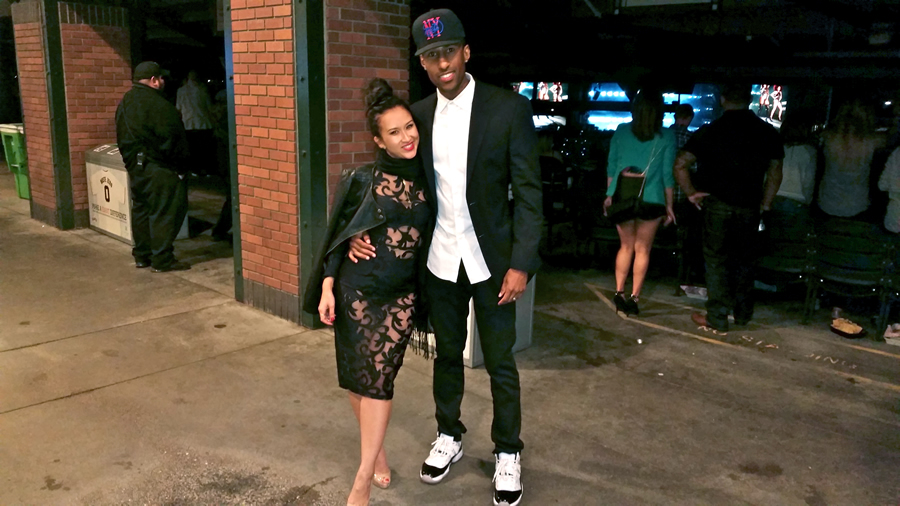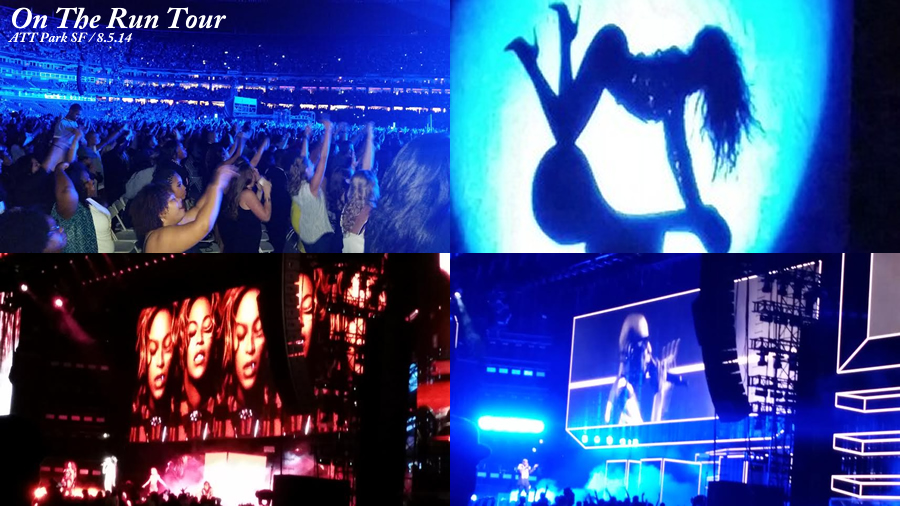 The concert was a blast!
xo, KTR