Mermaid Moments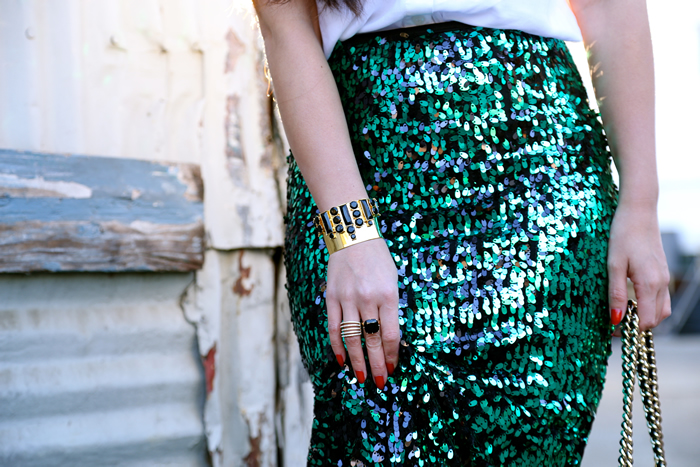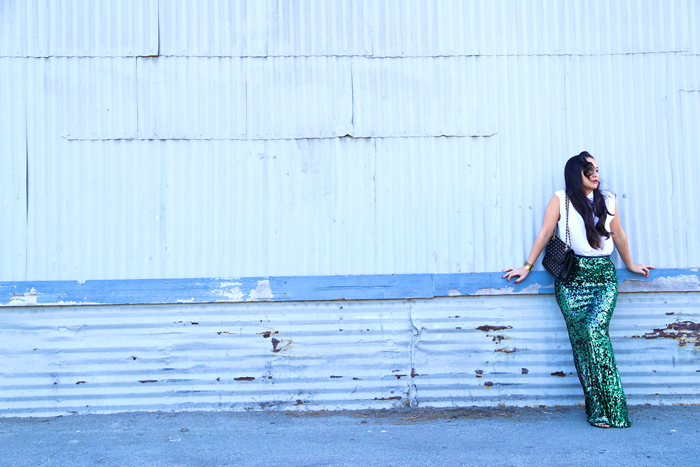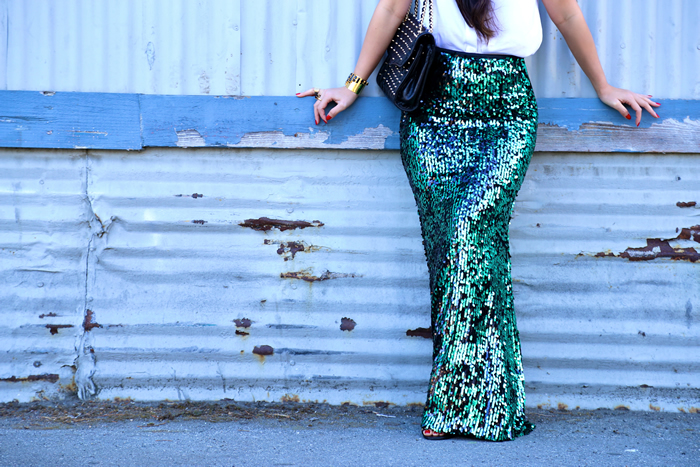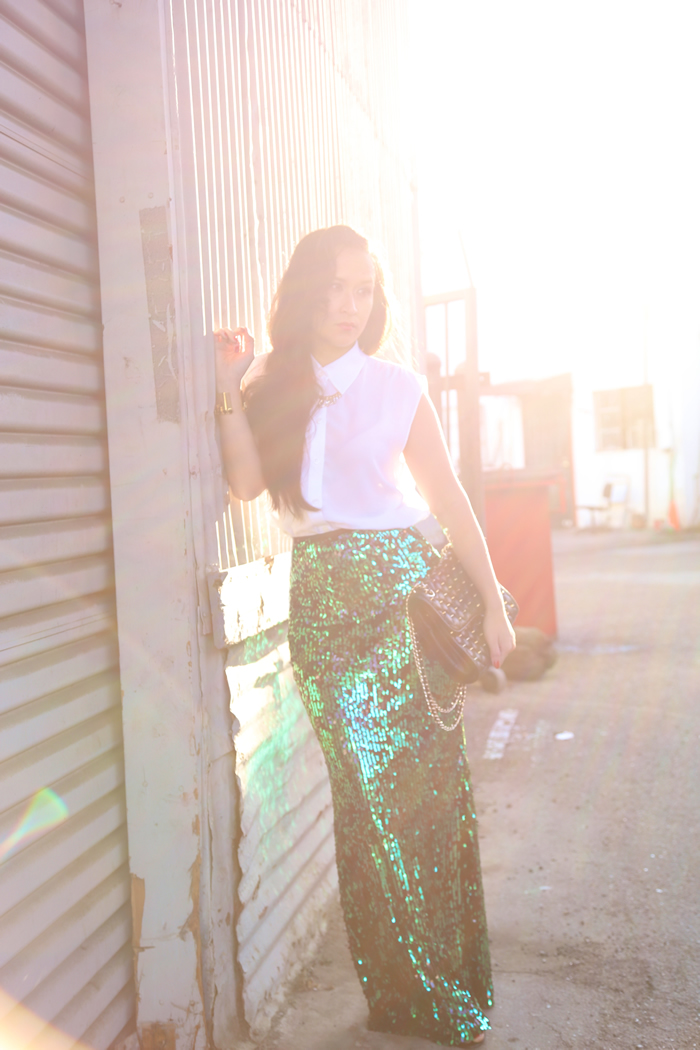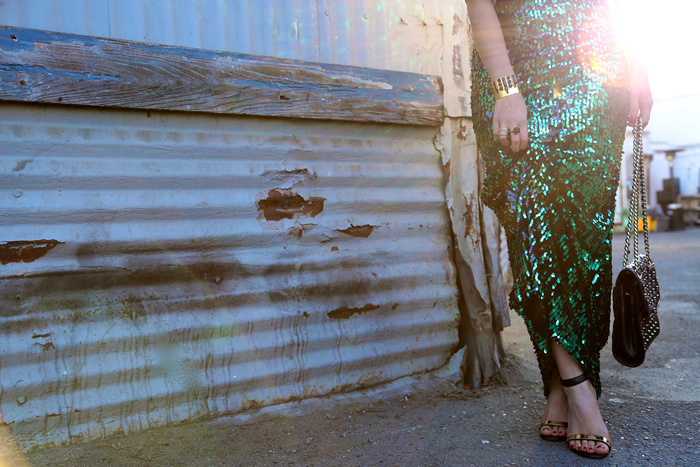 {Photos by NR}
Top: BCBGeneration white blouse | Bottom: KTRcollection sequin maxi skirt | Bag: Rebecca Minkoff | Accessories: Kate Spade bracelet, vintage onyx ring
* * *
Just like a friend of mine mentioned, "the infamous green sequin 'hot' shorts has turned into a classy & elegant skirt!"
I made this skirt for NYE but of course the impulsive Arian in me just can't help myself and had to wear it now. When I was working on this piece, I realized two things: i) it's an absolute pain in the ass to work with sequins and ii) luckily the exquisite outcome outweighed the bad …and just like life, sometimes the most beautiful thing stemmed from a less than thrilled experience.
Working with sequin fabric can be a challenge because it does require a lot of extra leg work to get the final result you'll be pleased with. It's important that all the sequins lay perfectly in one direction and sometimes sewing over the sequins can create lumpy and unattractive seams. Though my machine can handle even a rock, I was just too paranoid to mess up this extremely-hard-to-find-fabric. Therefore most of the work (about 80%) was done by hand. I think it was more time consuming and then my OCD really kicked in during the production when I realized that my house has been taken over with these little green spots… On my bed, in my shoes, under the dinner room table, on my behind when I got up in the morning, in my tub and I even saw a little green guy in the hallway at my  work (how did you get there mister?!).
Anyway, I love the outcome and I hope you love it too! I'm ready for NYE and can't wait to style it with a different top. How would you style this?