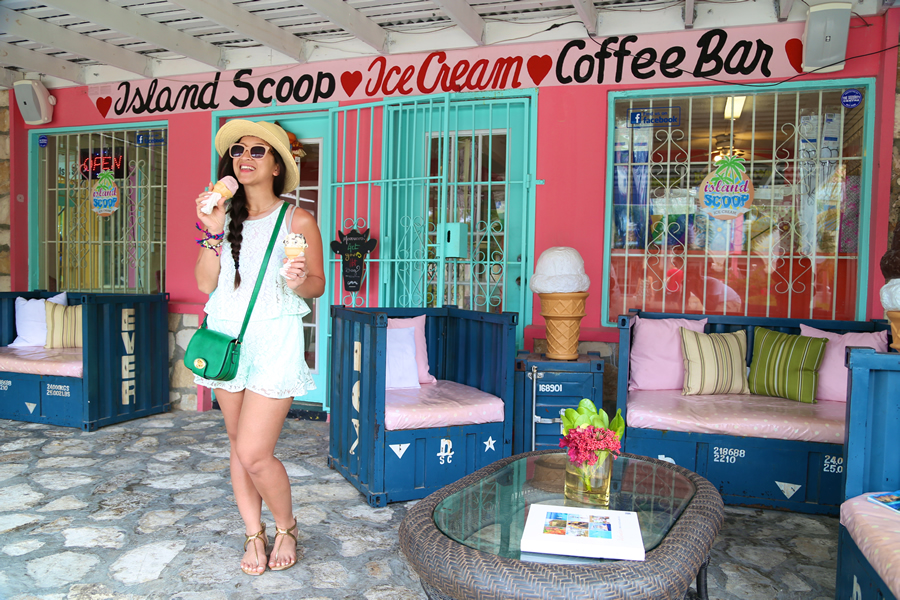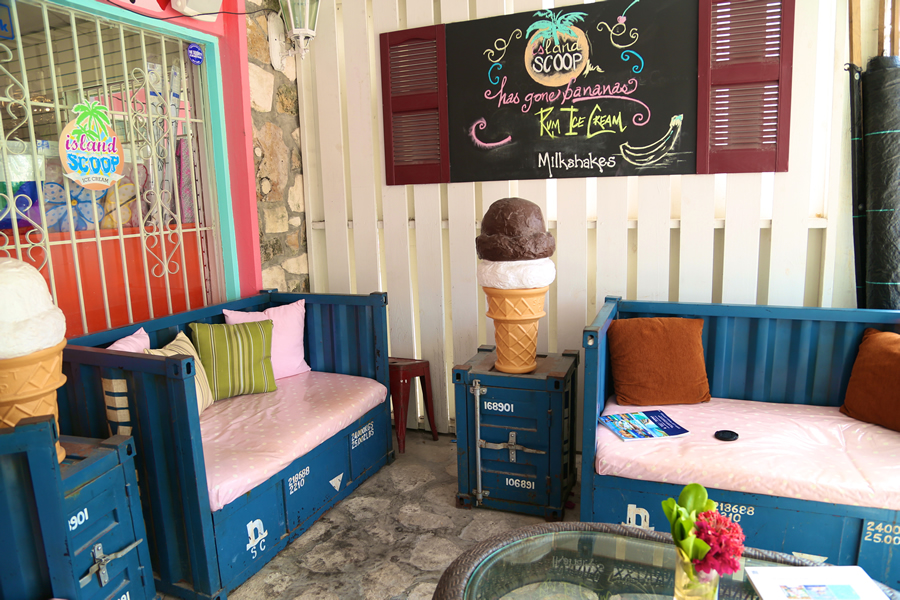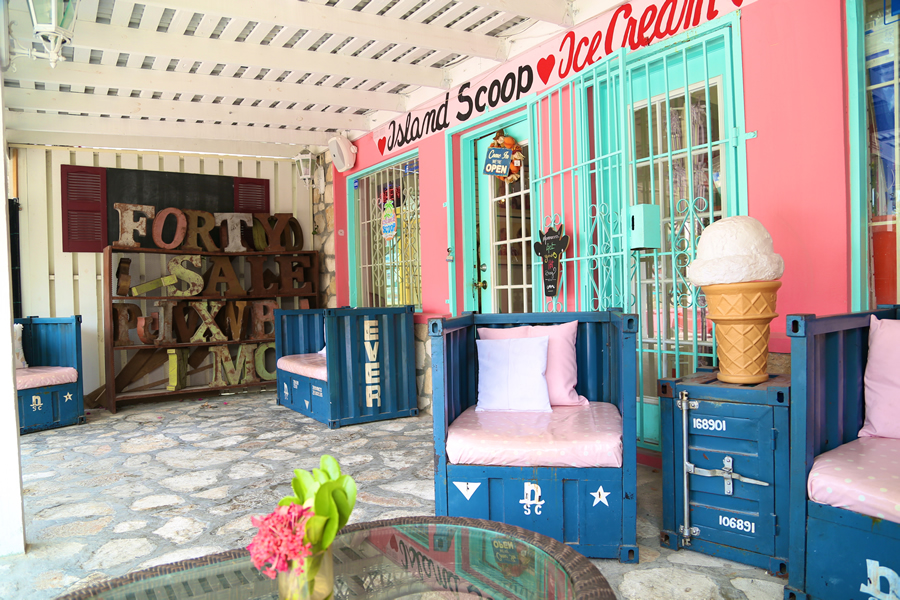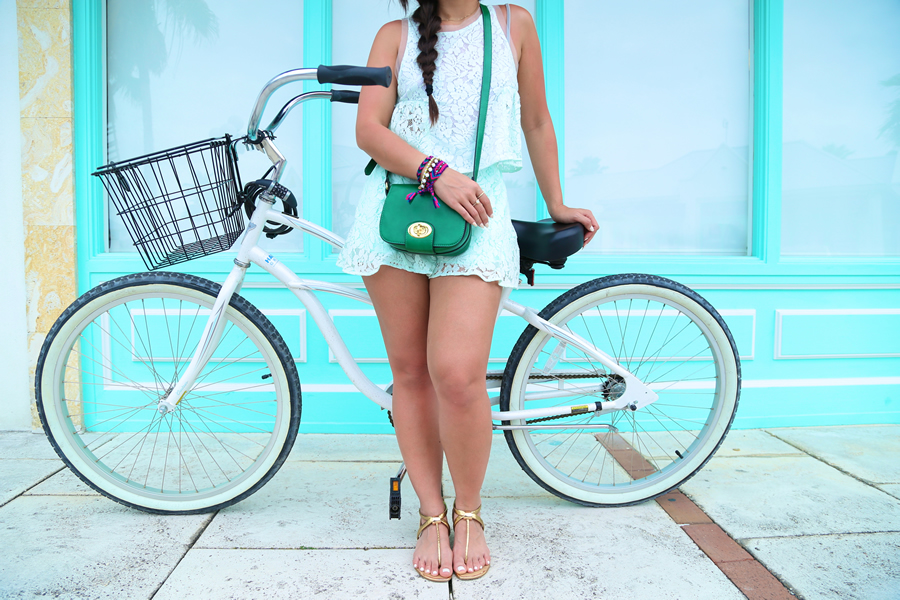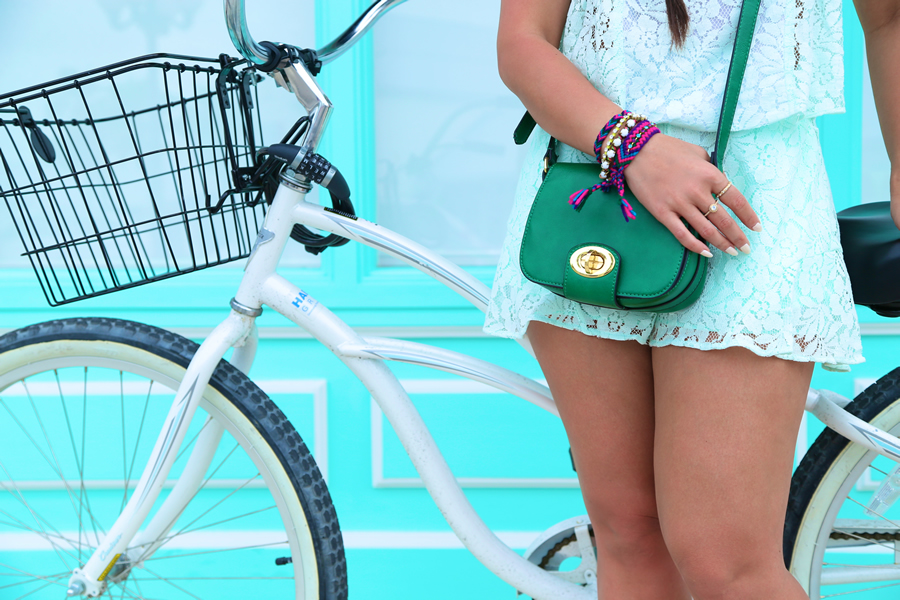 I'm madly in love with this BCBGeneration lace high waisted shorts (I'm a sucker for anything high waisted) and matching crop top. It's so cute but it's also comfortable to wear because it's loose fitting. When I'm traveling, I love a good pair of flats and and outfit that's not only stylish but also comfortable to move around in.
A site I came across recently that had a lot of cute spring/summer easy-breezy day wear is Simons. I love discovering new online shops and I especially love the reasonable prices. Some of my favorite pieces are this Daisy Dress and Voile Dress.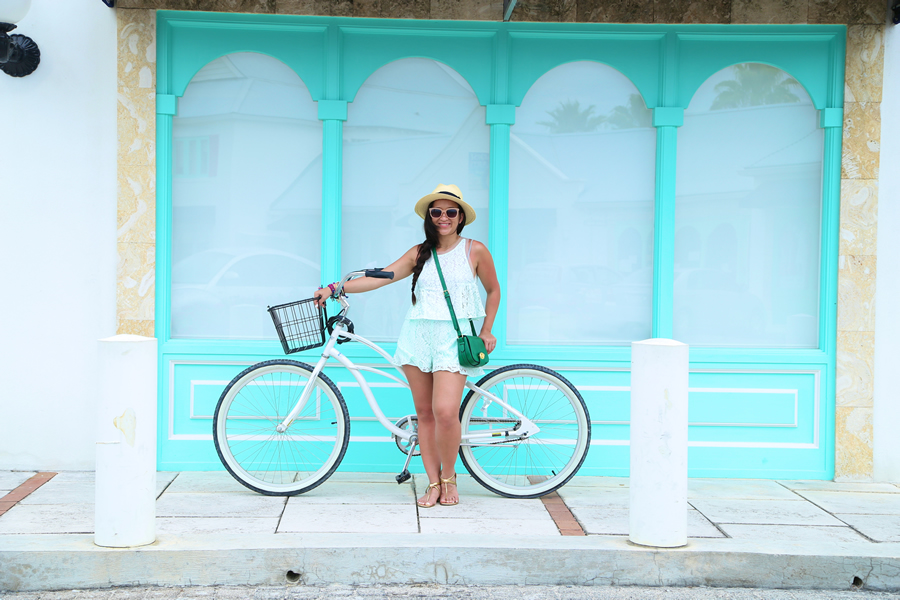 -Photos by NR-
Top and Bottom: BCBGeneration mint lace top and shorts | Shoes: Isola sandals| bag: Forever 21 green crossbody
* * *
A few additions from our Turks and Caicos vacay a few weeks ago (Part I and II) when we took the bike from the hotel and rode around the island… Ok, I'm going to be truthful, we actually rode down the street to the ice cream shop.
It was our intentions to ride around the island, but when my bike tripped over a mysterious rock, merged into oncoming traffic a few times and almost ran over two people who walked into my bike. Nate got super nervous and suggested we just slowly ride down to the ice cream shop. I was sad….I swear I can ride a bike, it was just the road being very narrow and all.
Oh well, next time!
Happy weekend!
xo, K