Maybe it's Maybelline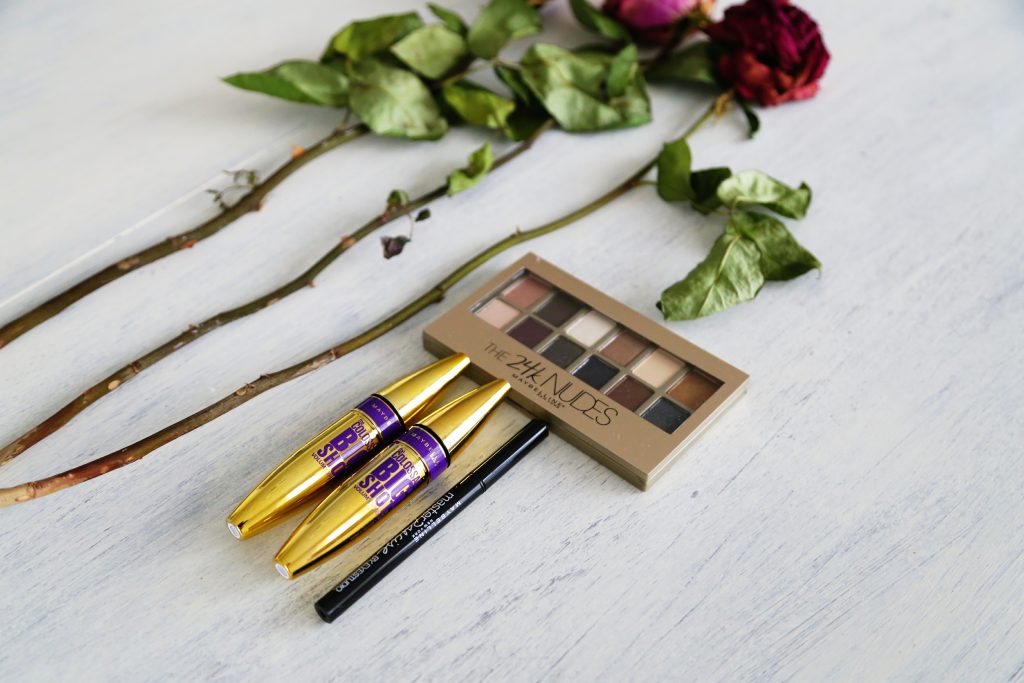 If you're like me, your beauty counter is probably always overflowing with glittering new products to try…but I think I've found some of my fave for 2017! Maybelline is undoubtedly one of my favorite drug store brands. From natural to pump-up-the-volume mascaras, to subtle and wild cateye creating liquid eyeliners, and finally there are so many shades of pretty eye shadows to chose from! So when I was contacted to try out their newly release products, I was very thrilled!
Maybelline's new Colossal Big Shot mascara.
I love mascaras that makes my thin lashes thicker, longer and dramatic. Throw in some curling action and I'm a fan for life. Maybelline's new Colossal Big Shot mascara promises loaded volume in one coat and it sure did not disappoint. It comes in a gold tube with wavy bristles, which will "cradle" the lashes while the collagen formula enhances the volume. I've used this mascara every day for the last week and on the first day I was immediately impressed that one coat made my lashes looked much longer. I was pretty satisfied with two coats but thanks to the moisturizing formula, this mascara didn't flake or made my lashes feel like they could break off at any moment. I was even more impressed that they held up all day.
The Colossal Big Shot Express will be available in mass market retailers beginning January 2017 for $8.49
Maybelline New York The 24karat Nudes Palette
All 12 of these shimmery shades are right up my alley. For an $11.99 palette, this one's a divine drugstore darling with a mix of deeper jewel tones and some lighter highlight shades in matte, shimmer, and satin finishes. They're all nicely pigmented, so they aren't as sheer as the shadows in some inexpensive palettes. They are easy to blend, applied silky soft and lasted through out the day. All of the shades have a buttery texture and I didn't find any of the shades to be dry, dense, or hard to pick up.
The 24karat Nudes Palette will be available at mass market retailers beginning January 2017 for $11.99.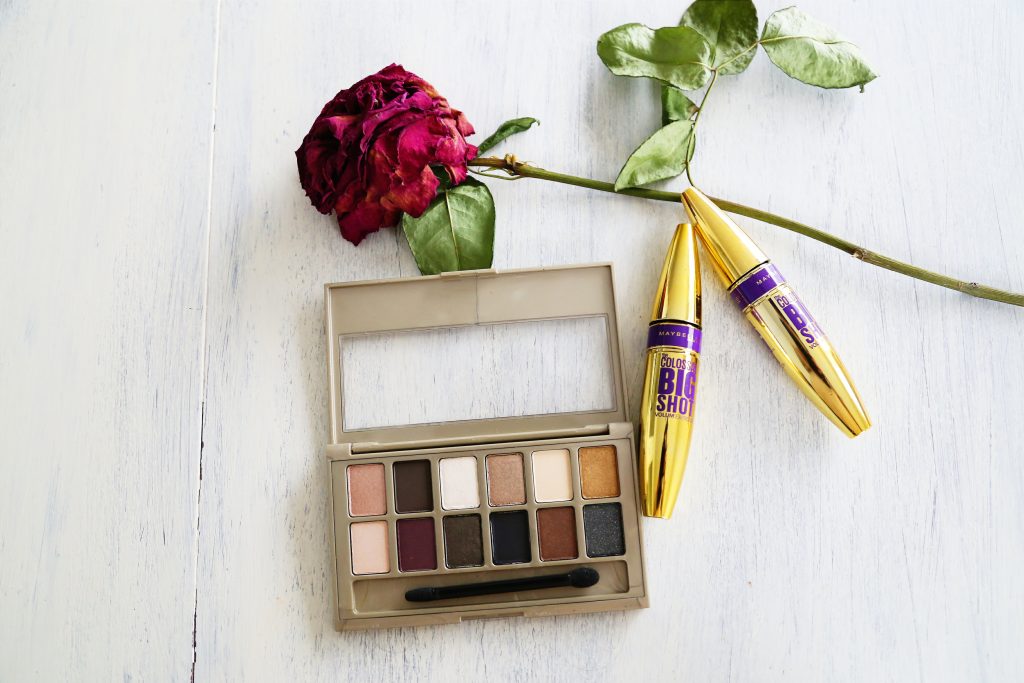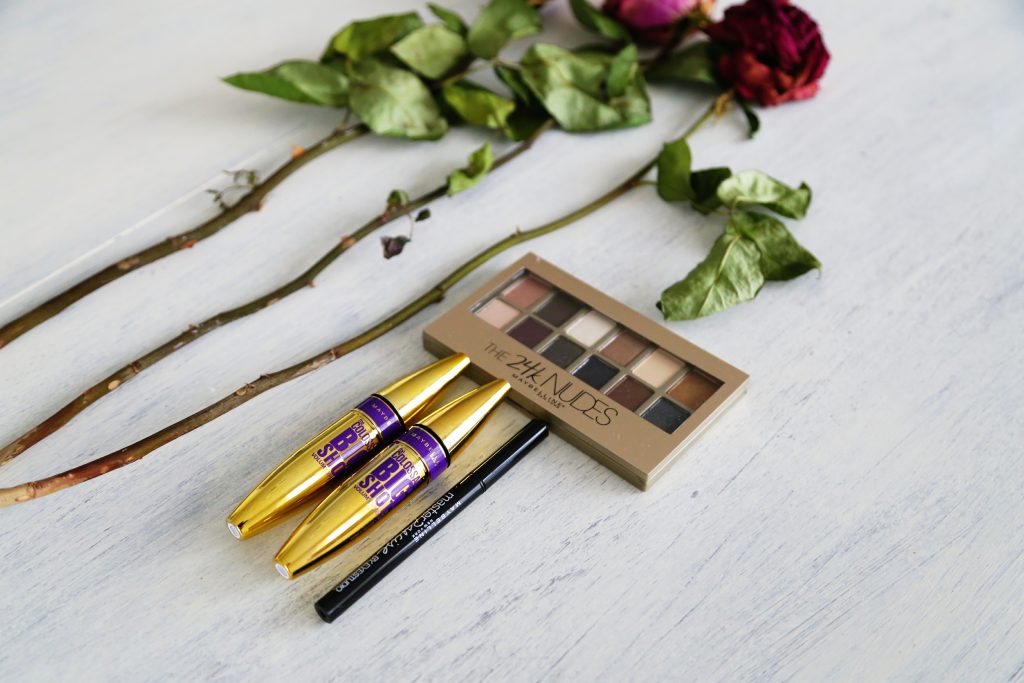 Master Precise Liquid Ink Pen Eye Liner
This felt pen style liquid eyeliner has an strong tip that delivered a rich black color which I love. The best thing is it's super easy to apply. Comparatively to the other felt tip liners that I have used, I would rate this as one of the best one so far from my collection. However, the liner did smudge a bit, but be sure keep your eyes closed for a minute so it can dry. I've used this for a week and so far it has lasted me through my daily routine of early morning commuting, lunch time gym and evenings of running around until I'm back home. It's not waterproof so just be care of moisture or if you have sensitive watery eyes, the liner (like most other non waterproof liquid liners) may smear a bit.
Master Precise Liquid Ink Pen Eye Liner, available for $7.99
SHOP THIS POST 
* This post was sponsored by Maybelline, but all opinions expressed are my own. The products has been tested and used for 1 week prior to writing this review. Thank you for stopping by! ** KTR