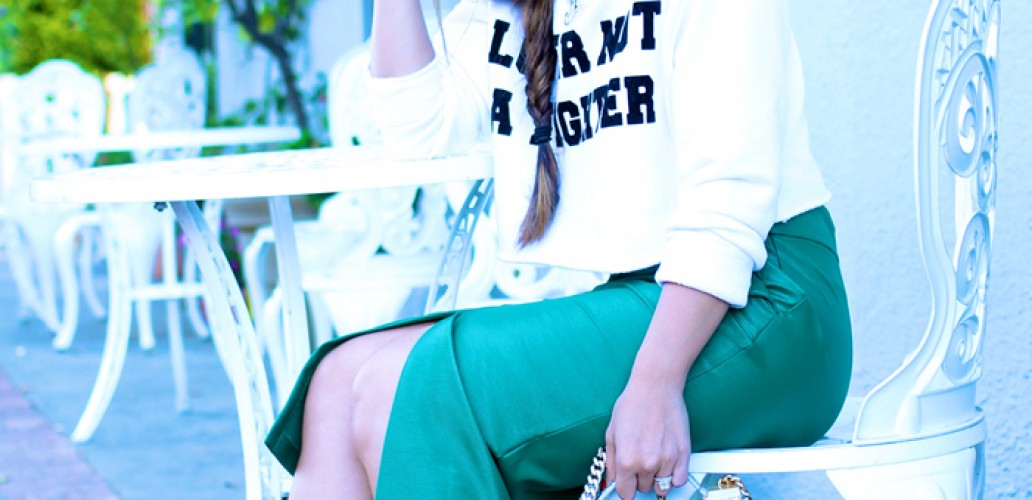 The Midi Skirt
[Photos by NR]
Top: Forever 21 "Lover Not Fighter" sweater | Bottoms: ASOS pencil skirt (similar here) | Shoes: Steven Madden ReaLuv sandals | Bag: B Brian Atwood metallic bag | Hat: H&M | Glasses: Tom Ford | Necklace: Aqua initial pendent
* * *
I used to be a bit wary about wearing midi skirts because I was told it will make me look stumpy but in the last several years I can't get enough of them.
Tip: Make sure your skirt is high-waisted and paired with heels.
I think mid-length skirts are universally flattering that instantly evoke a retro vibe and a stylish element that can be classy, funky, or dramatic. Don't get me wrong, I love showing my legs with the mini, but there's a quiet sex appeal with the mid length that's so much more alluring when less skin is shown.I know it's a style that's not for all. I'm curious what you think about the midi and why you prefer not to wear it..?