Perks of Being Short.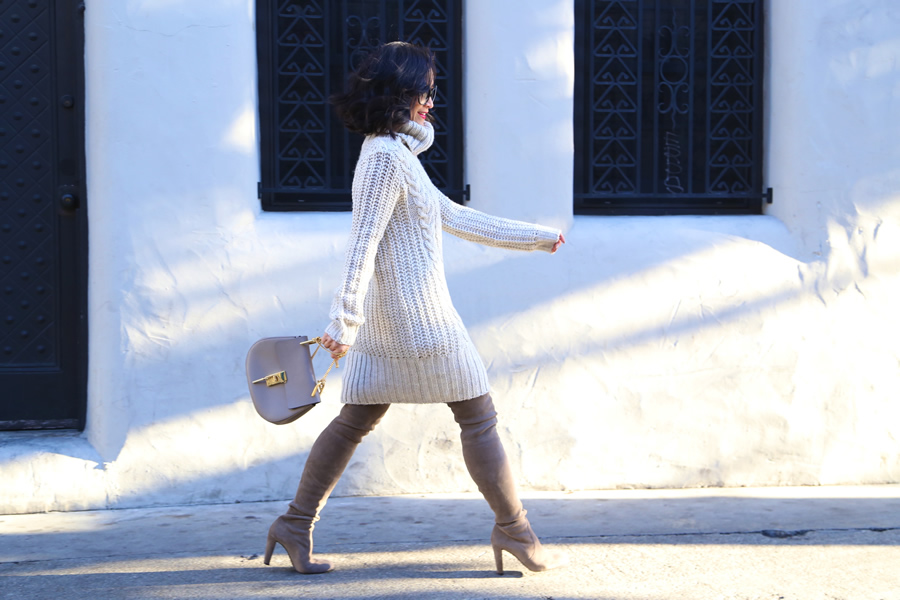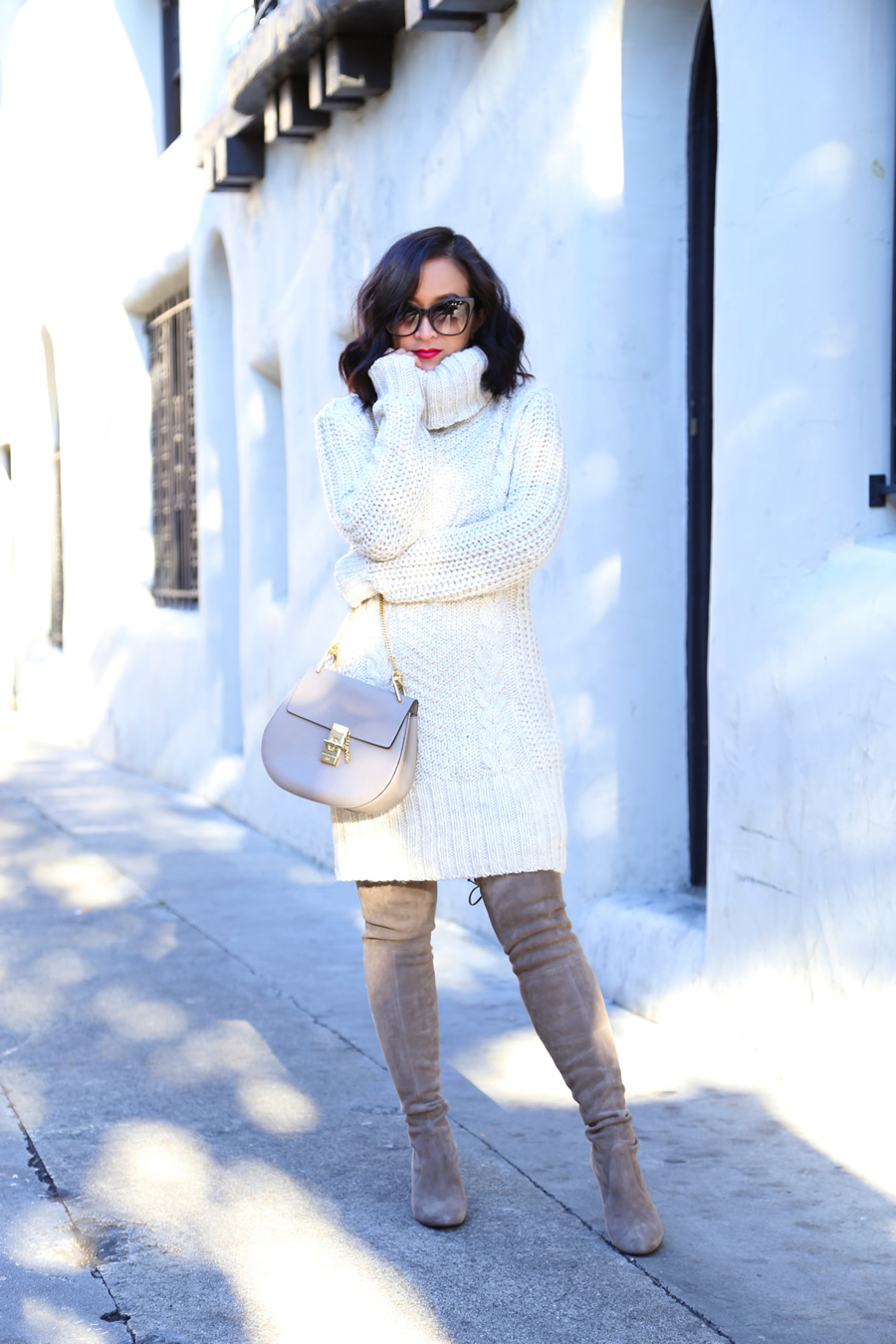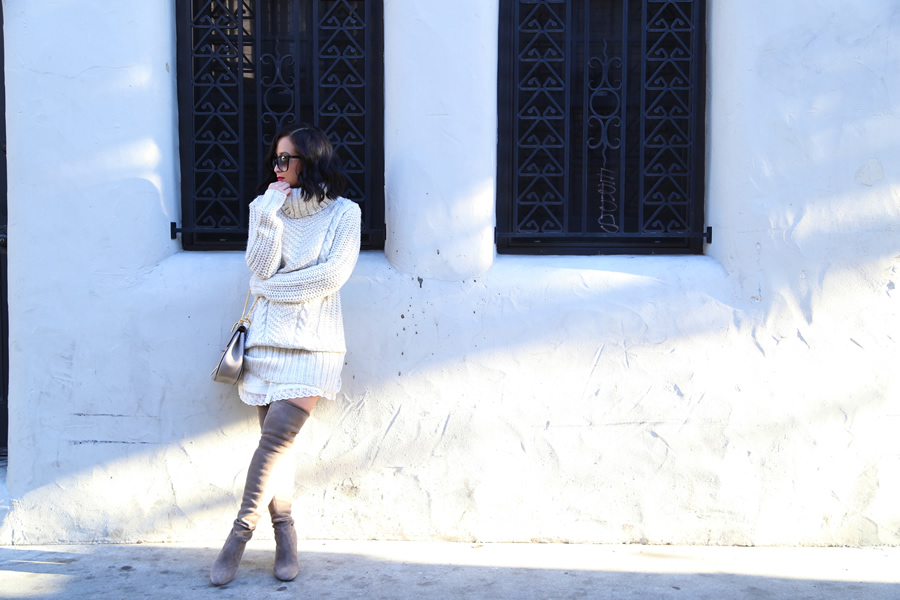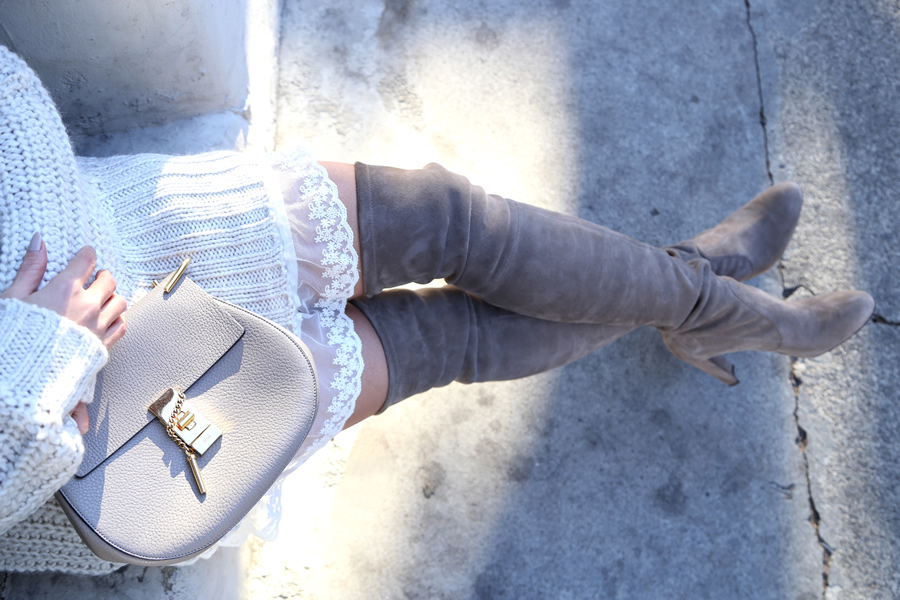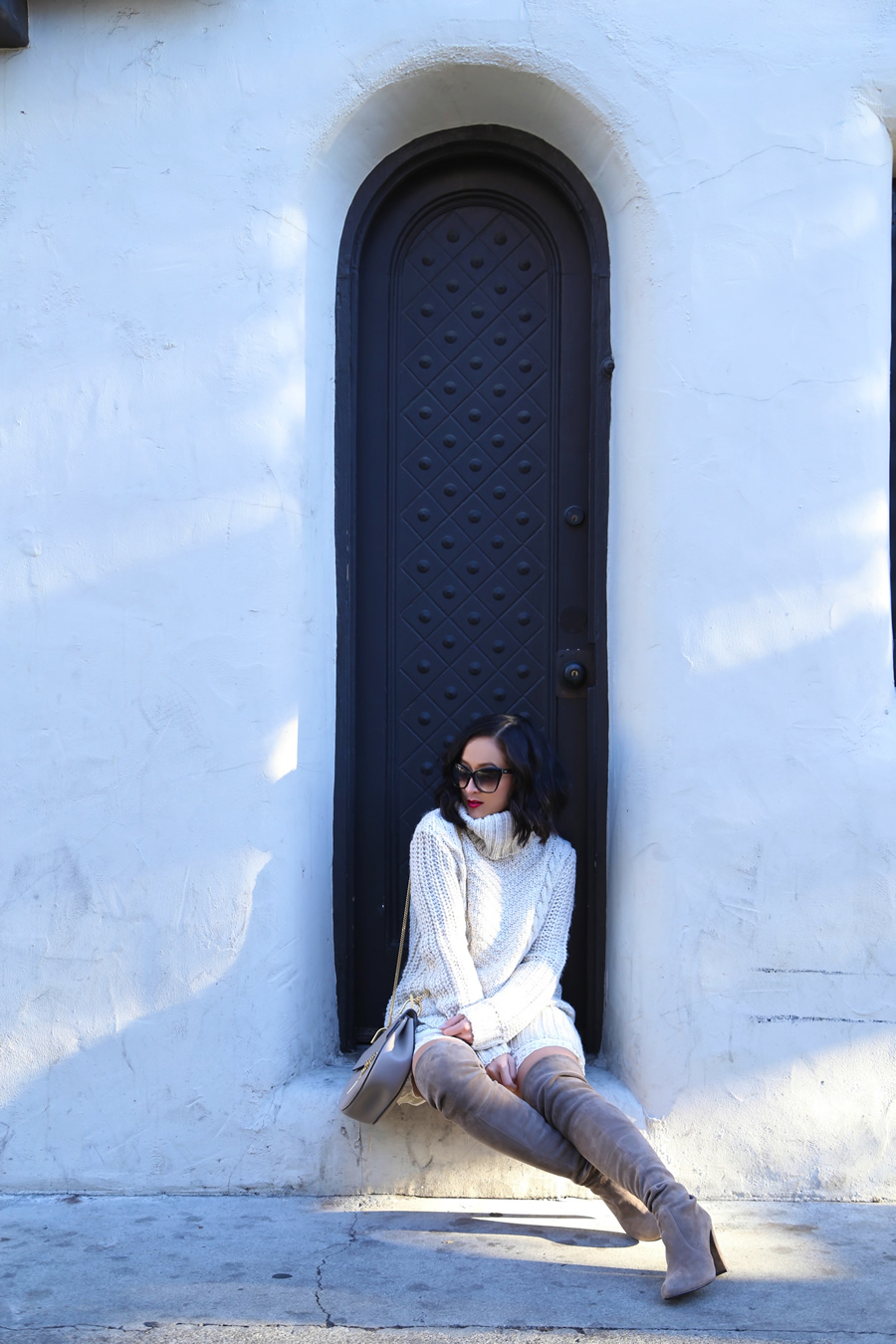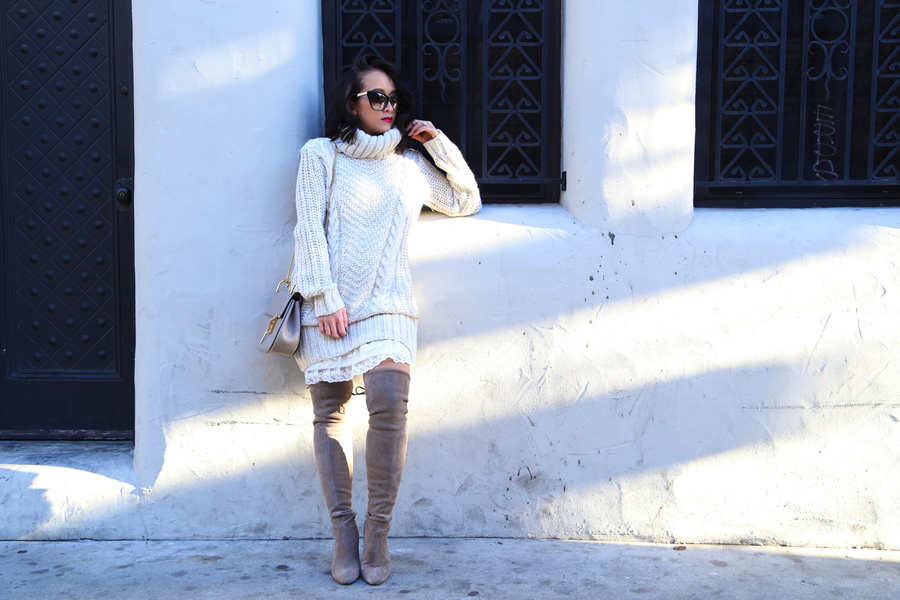 Top: H&M turtleneck Sweater (size xs) (also available on dark grey)| Dress: F21 lace dress | Shoes: Stuart Weitzman Highland OTK boots (Color: Praline) | Bag: Chloe Drew (Grey, medium) | Glasses: Dita over-sized cateye sunglasses
* * *
Perks of Being Short:
(posted this on my Instagram, but thought it's so funny that I wanted to share it here on the blog :)
1. You can wear over-sized sweaters as dresses.
2. And tall boots as pants.
3. Very portable, people carry you to places.
4. Never have to worry about hitting your head.
5. You look younger than you really are.
6. Lots of legroom.
7. You can fall asleep on the couch without your feet hanging over the armrest.
8. When you take pics with tall people, they have to bend their knees.
9. Crawling into small places to spy on bae is a piece of cake.
10. You can be lazy because you can't reach things and someone will usually get them for you.
Hope your week is going fabulous! xx, KTR
SHOP THIS LOOK

SHOP SWEATERS DRESSES

SHOP SIMILAR OTK BOOTS FOR LESS