In Between Moods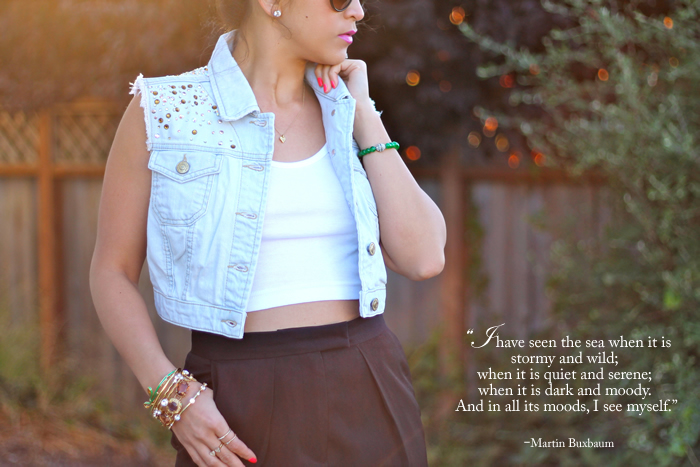 Have you ever had one of those days where you can't decide if you want to dress up or dress down?
I love to dress up but sometimes all the "dolling-up" can become exhausting especially if you're going to bed at 1am almost every night. One of my favorite in-between-moods outfit are with these black high waist trousers. Semi-dressy if I want it to be, yet it can be paired with a tee, tank or crop denim jacket for a casual playful look.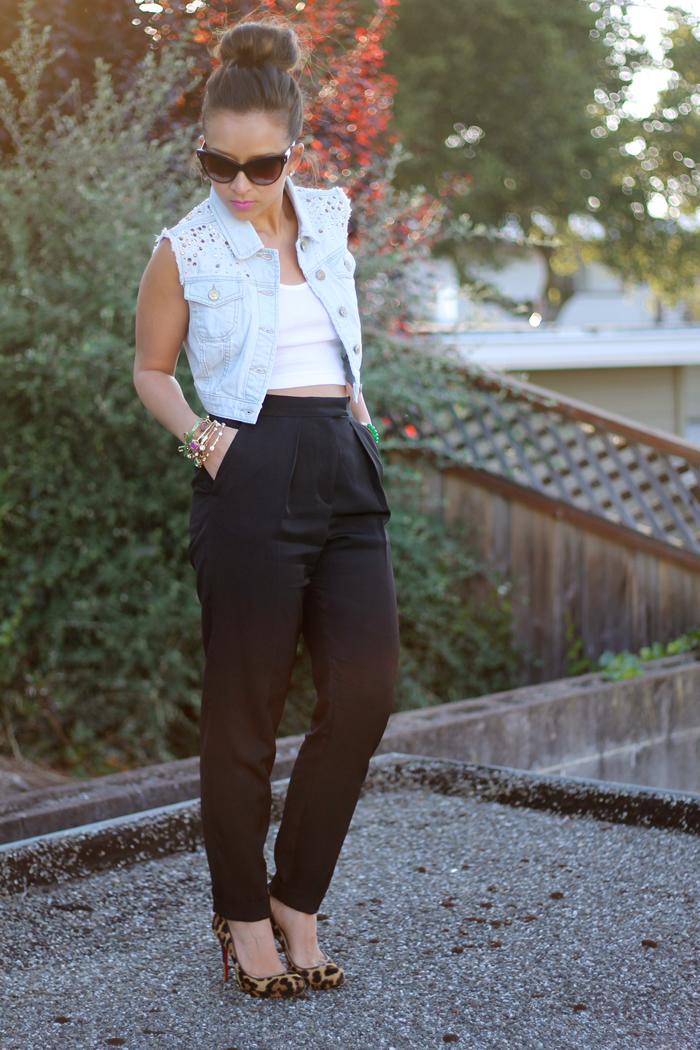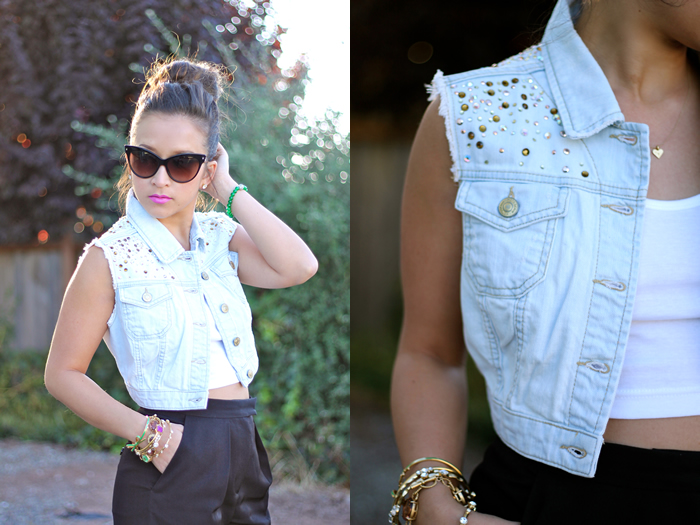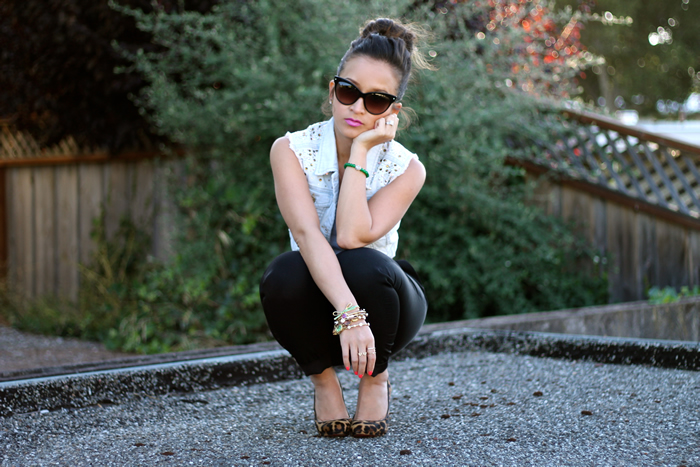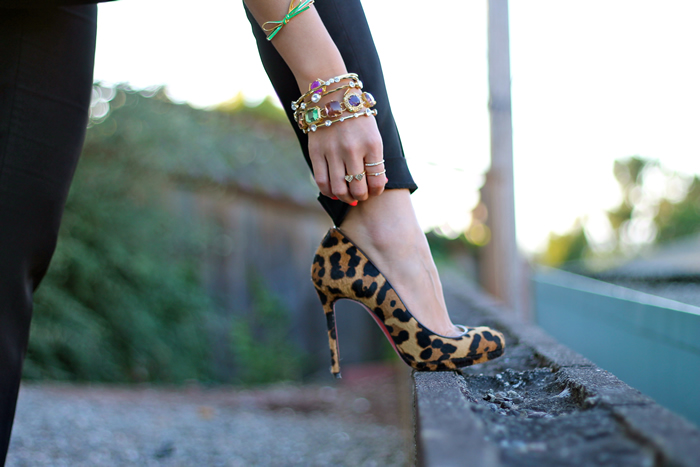 [Photos by NR]
Top: TopShop basic crop top, TopShop MOTO Sparkle Sleeveless Jacket | Bottom: H&M high waist trousers (similar here) | Shoes: Christian Louboutin Filo leopard print heels | Glasses: Dior cat eye | Necklace: Dogeared heart pendant | Bracelets: Kate Spade mini bow bangle, Kate Spade stone bangle, Carolee Lux (similar here)
* * *
When we booked our girls' trip to Vegas, I was super excited to spend some quality time with my girls, and of course I was also excited to finally check out one of my favorite online store TopShop at the Fashion Show Mall.
When I first walked in, I was like a kid in a candy store, overwhelmed…So many things to try on and so little time. I quickly scanned the entire store in less 15 minutes, twice! To my surprise I didn't try on the whole store, but only a few and left with just a couple items. To be honest, I was a little disappointed. Not to be Sour Sally but some of the dresses and tops were made with typical designs and ran twice the price as similar quality items in other stores. I didn't really drool over anything like I anticipated and the only thing I was kind of in awe over a sheer lace bustier dress, too bad it was $800. I did found a cute little denim vest with some sparkles and a crop tank that I kind of forced myself to buy because I didn't want to leave empty handed….
To be fair, maybe my expectations were too high and my excitement too over the top. TopShop in Las Vegas is still a cute store with cute little items (they also have a petite section), and I'll still go back whenever I'm in town!
Ladies, what are your thoughts with TopShop?

xo