Dive for Me: Olive + Piper Collaboration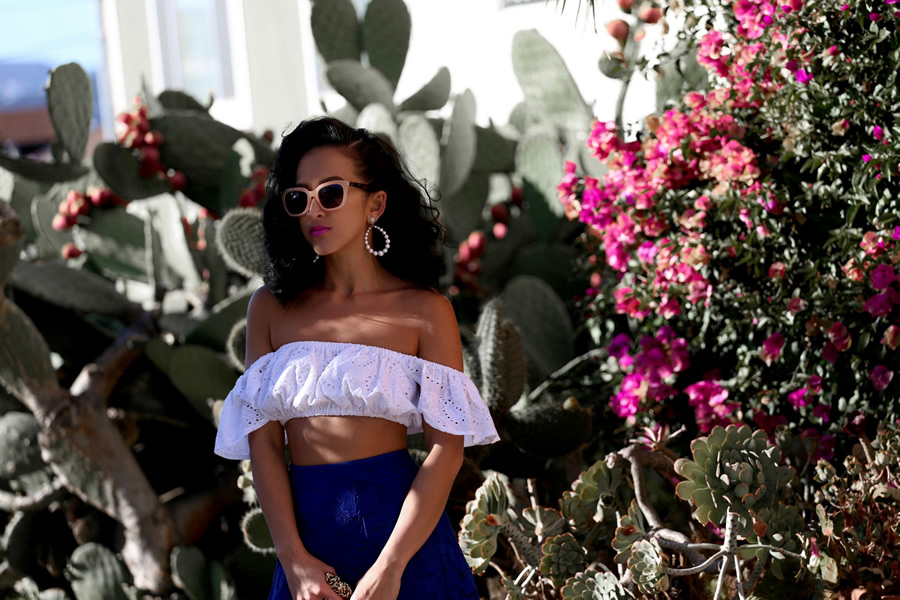 I started following Tania, founder of Olive + Piper's fashion blog when I first started my own blog in 2012. I loved her personal style, but it was her humor that that I adored. Actually, she's pretty fucking hilarious. I remember reading some of her blog posts and laughed so hard that my cheeks hurt. Her personality shined through her writing and it was quite refreshing to read fashion blogs that's also hilarious…So when she started Olive + Piper, naturally I became a huge fan and supporter.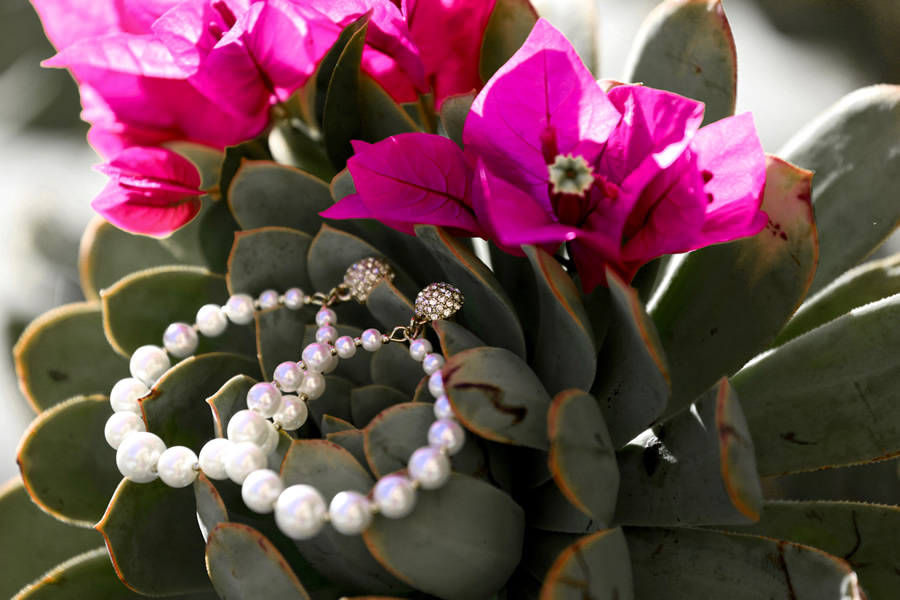 Olive + Piper Dive for Me Hoops
Every year, Olive + Piper has a week of online events and promotions to celebrate their birthday. This year Tania reached out to me to help create a custom limited edition piece inspired by my own personal style and I couldn't be more excited to collaborate with her. We talked about my personal style and the kind of jewelry I like to wear. My go-to are statement pieces that are sophisticated and unique. I have always loved pearls because they represent a symbol of sacred power and the goddess of love and I wanted to create something modern and fun yet not too trendy so I can wear years from now.
The earrings we worked on turned out beautiful and it's so complimentary to many of my outfits. I love it so much and look forward to styling this piece with many more looks in the future. Thanks again Tania and happy b-day to O+P!!!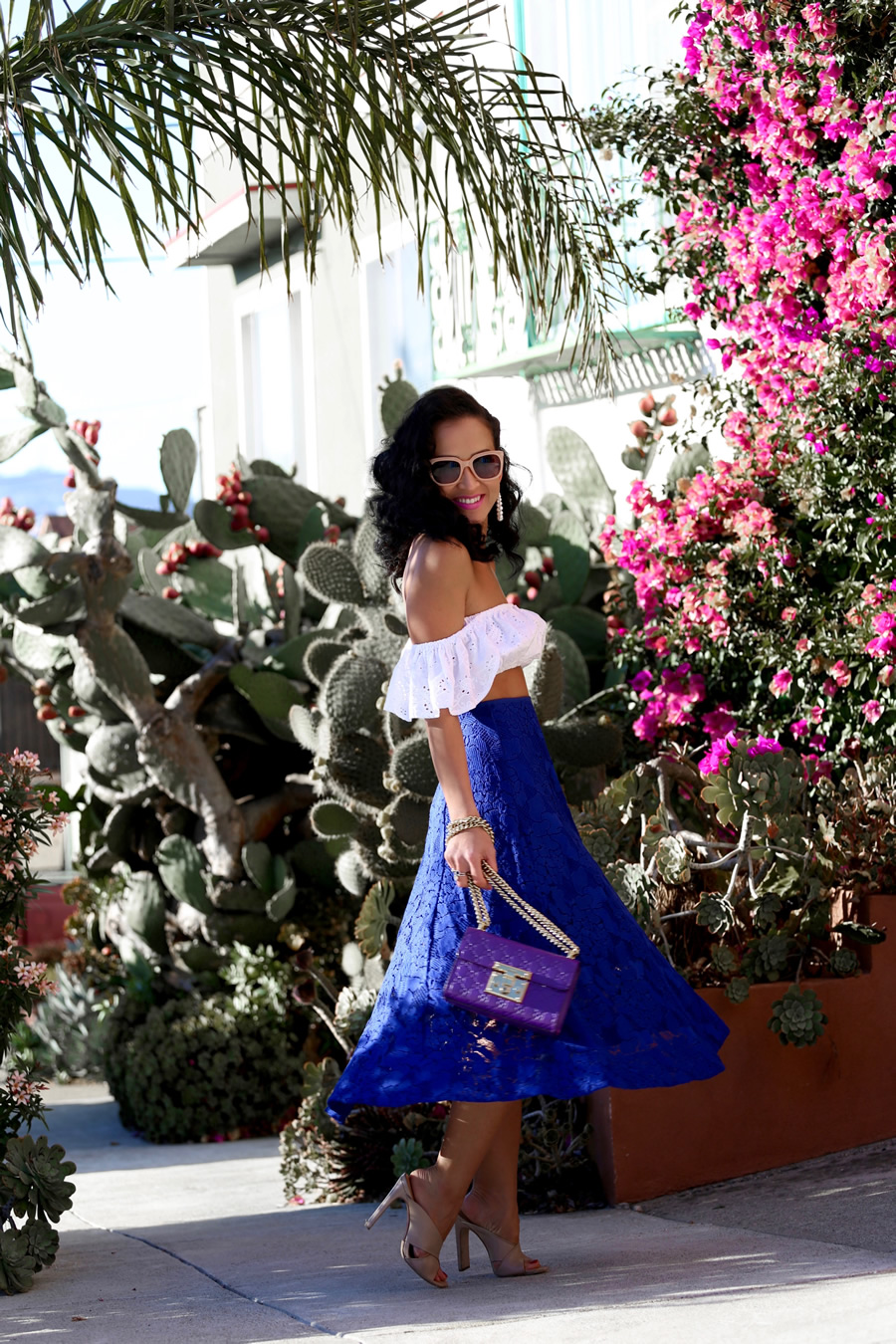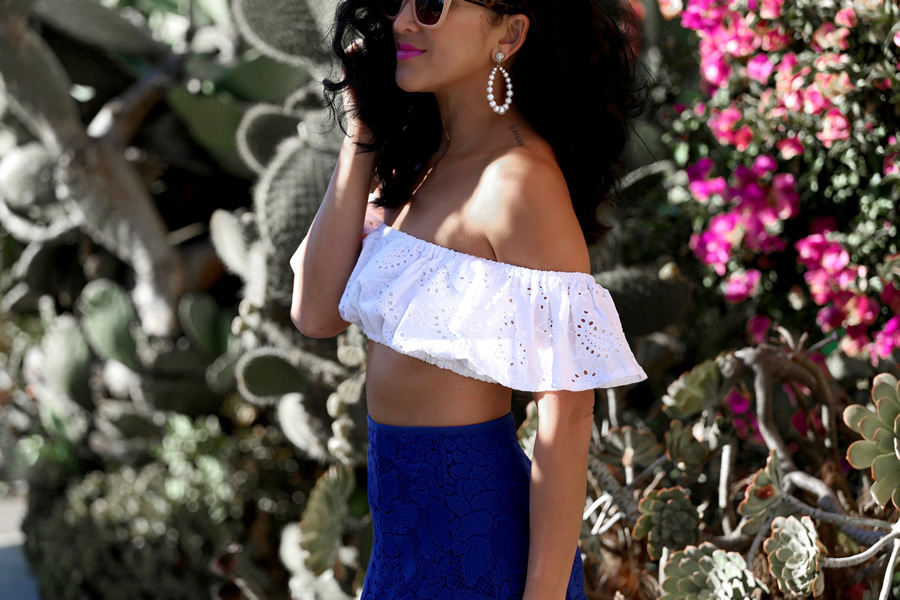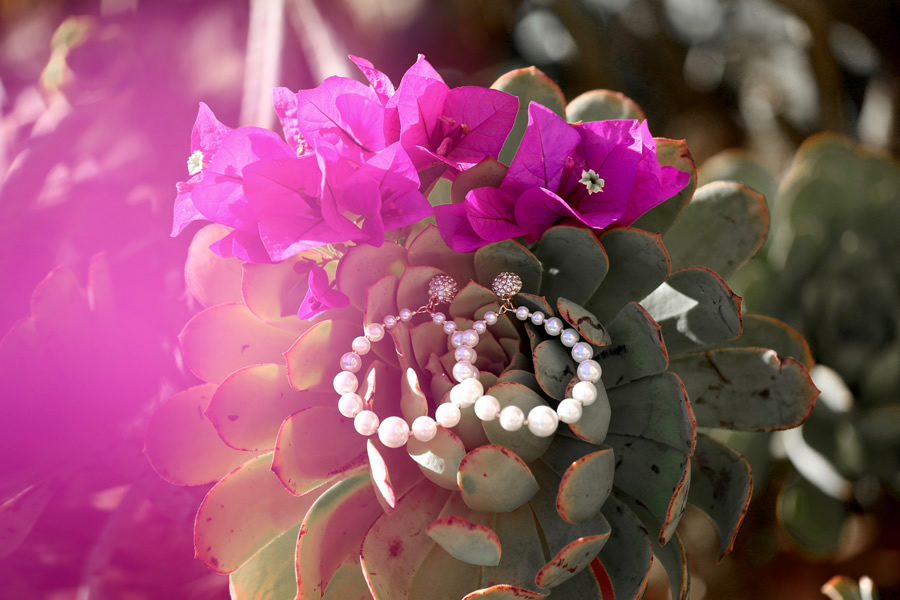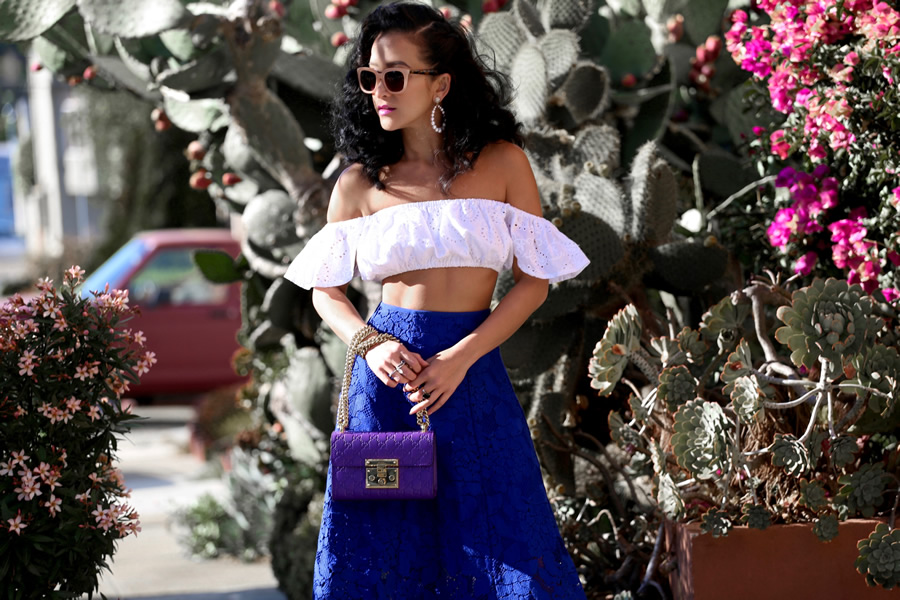 Olive + Piper Dive for Me Hoops
Top: KTRcollection eyelet OTS crop top | Skirt: H&M lace blue midid skirt (similar here, here and here / cute one here) | Bag: Gucci padlock bag in purple
Here's a Q&A that we did:
O+P: Tell us about the piece of jewelry you designed. Why did you choose this and why you like it?
KTR: Pearls are classy, rare and perfect for any occasion. I think incorporating the classic hoops style created a modern, fresh and fun look.
O+P: Why did you name your piece "Dive for Me?"
KTR: You have dive deep in the ocean to catch a rare gem, duh… ;)
O+P: What does a typical day look like for you?  What do you do?
KTR: My morning routine usually starts with snoozing at least 18 times, jumping out of bed late, frazzled and then starting my day after making my bed, showering and having my morning cup of coffee.
Every day is very different for me. I own and operate an online clothing boutique (www.ktrcollection.com) that sells custom woman's clothing and swimsuit. I do everything from designing, sketching, working with my seamstress on new patterns, researching and purchasing fabric to answering customer's inquiries, following up with vendors, photoshoots, editing, managing my website, blog, social media accounts, shipping & receiving and just everyday tasks.
O+P: How did you get started in blogging?
KTR: I started blogging in 2012 when I couldn't find a skirt that I envisioned, so I made it and wanted to share it online with my friends.
O+P: What's your go-to outfit or describe your style.
KTR: I guess I would say my style is a bit eclectic and it really depends on my mood, the weather and the occasion. My go-to look is a cute high-waisted midi skirt and a crop top.
O+P: A funny awkward moment in your career?
KTR: I had a fashion show for my swimsuit line (#KTRSWIM) recently and it wasn't communicated to me that I should walk out on stage at the end. My mind had a million tabs open and as you can imagine, planning a fashion show can be exhausting and a little stressful…When the last model walked in from the final walk, everyone looked at me for the next que.  So when I walked out and everyone started clapping, I was like a deer in headlights. I'm not really shy, but I've always been a bit of an introvert, so standing there with the attention on me was a little awkward; and I was hoping for puppies to come out. I guess that was my awkward stage fright moment because I ran back in as quickly as I walked out. :X
O+P: Random fact about you or Hidden talent?
KTR: I can pick things up with my toes and use them as hands. LOL… I know, don't judge me….
O+P: Favorite way to unwind?
KTR: I like to lay on the floor in my closet, count my shoes and rearrange them in my head. It's a little OCD-esque but it has a strange way of calming. Oh, and a glass of wine.
O+P: Happy hour drink of choice? OR Favorite food?
KTR: Feeling relax – a glass of Pinot Noir // Feeling tense – a Manhattan up.
O+P: Where have you traveled to that is a must go? OR where do you want to go next?
KTR: I was in St Maarten earlier this year and it's truly a magical place…As for bucket lists, I'm looking forward to visiting Thailand, Italy and Greece!