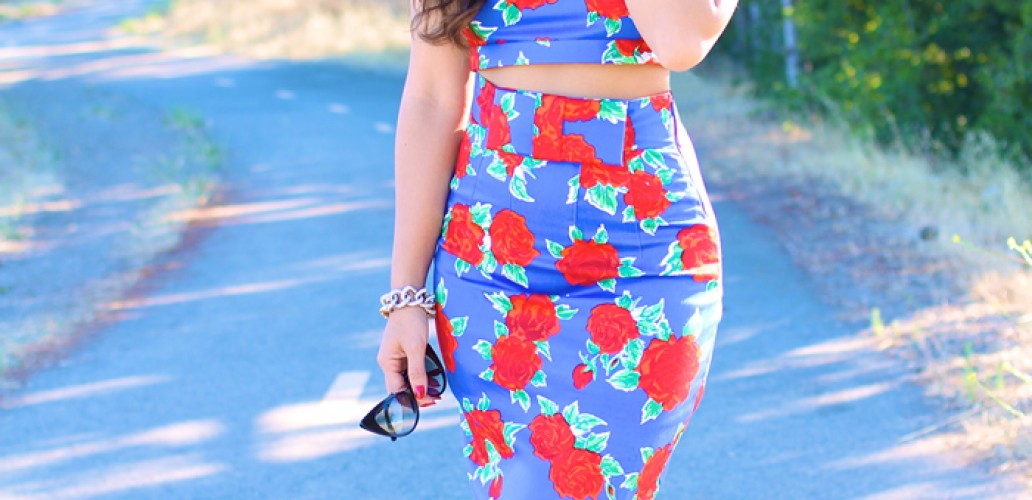 Where The Wild Roses Grow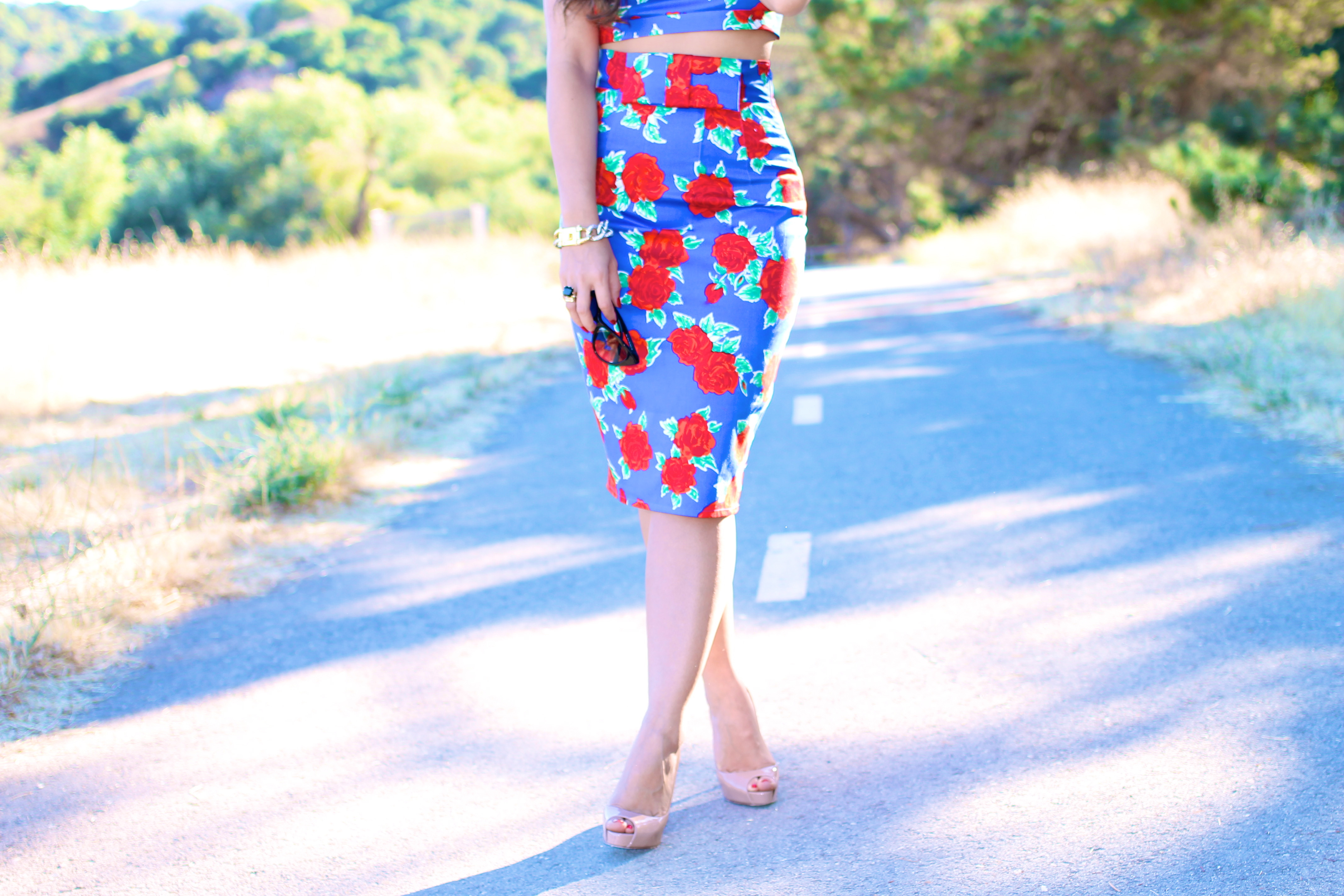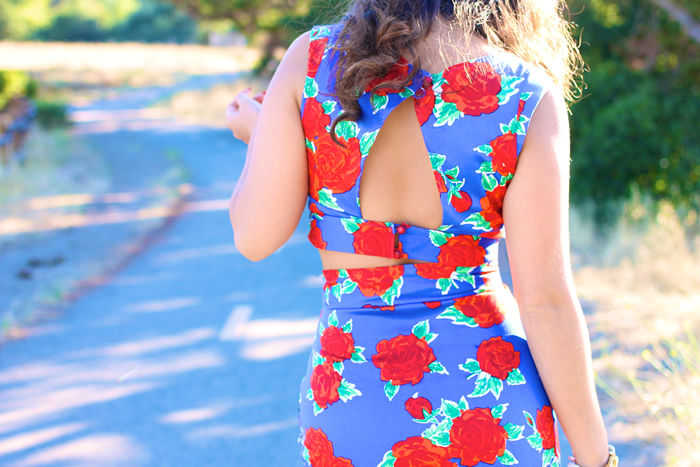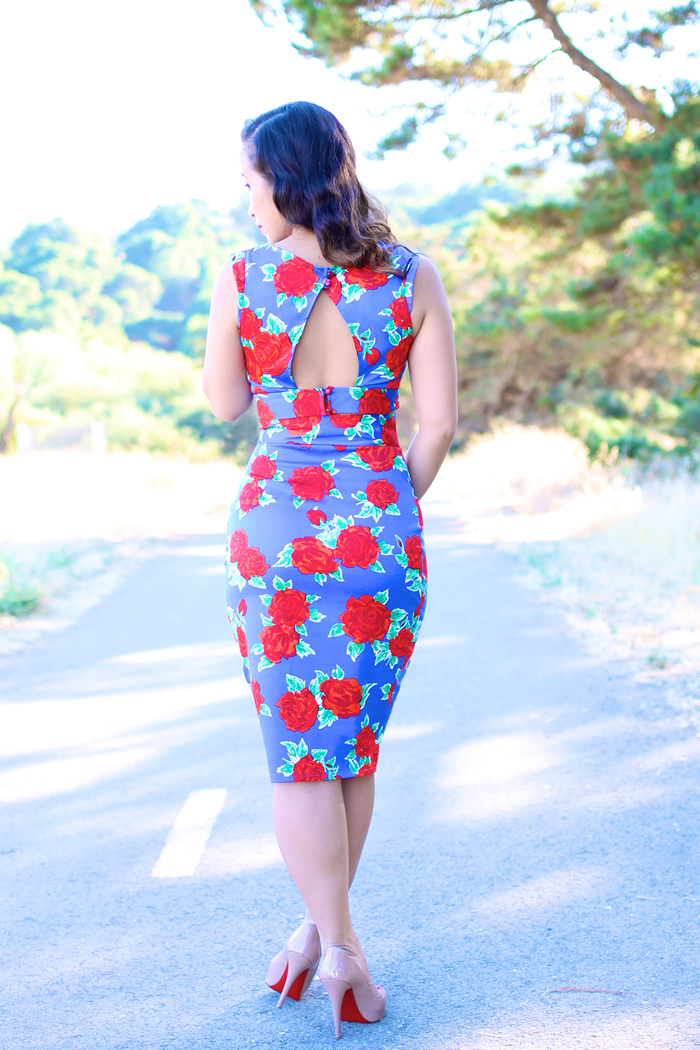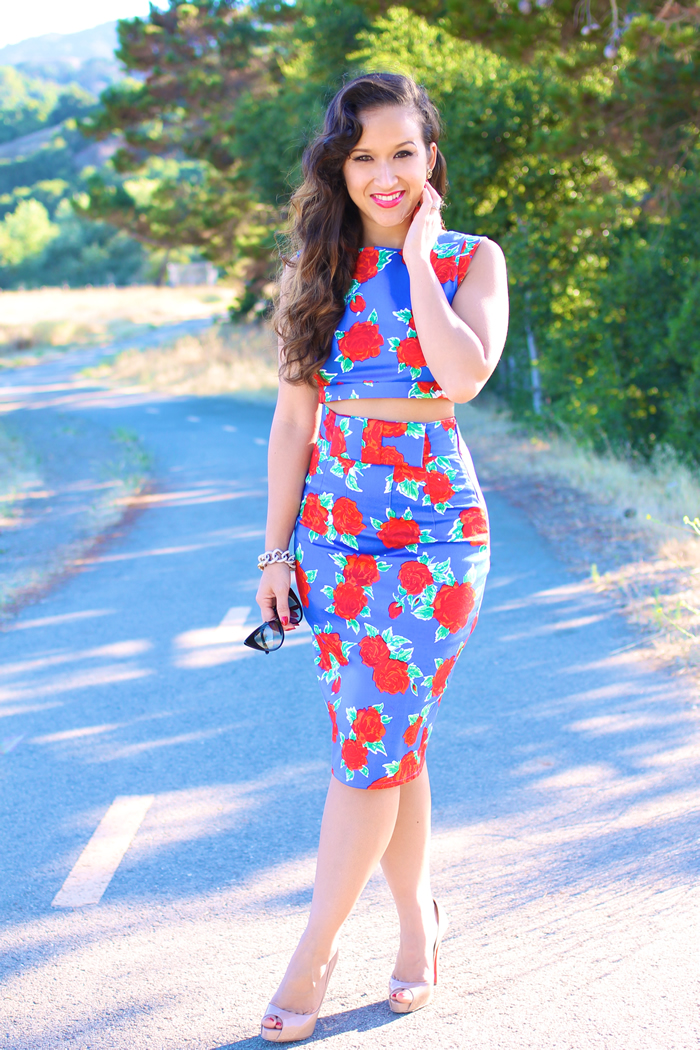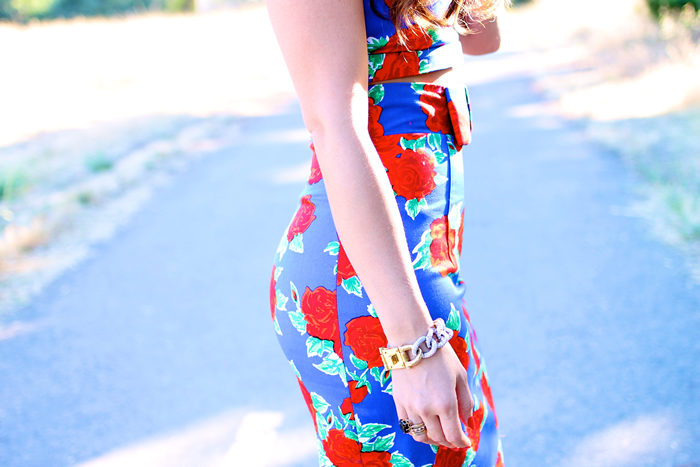 When I first saw this pattern I wasn't sure what to think… Christmas, Chinese New Year, vintage…so I passed. A few weeks later I visited the same store and there it was again, starring at me from across the room with it's eye-catching mix of cobalt blue, ruby red and the little dashes of green. The colors are so vibrant, happy and I know right away what I wanted to make…One of my favorite things, crop tops and skirts. :)
I always love combining a crop top with a high waisted skirt, but when it's done in the same print, it can create an illusion of a dress, with the unexpected break in the center to expose just the right amount of skin. However, I think the best part about a two piece if the versatility of pairing the top and skirt together or separately with other pieces. Gotta maximize each piece in your closet! :)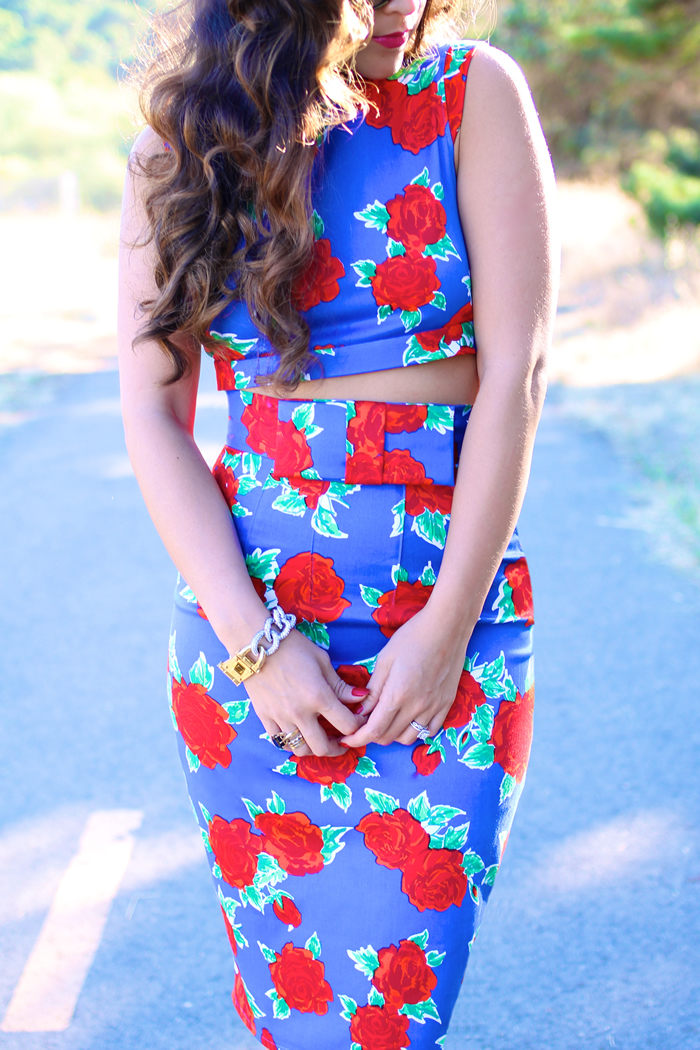 [Photos by NR]
Top/Bottom: KTRcollection Wild Roses two piece | Shoes: Christian Louboutin | Glasses: Tom Ford Nikita cat eyes | Bracelet: Michael Kors
* * *
It's been a while since I held a contest so here is one for you guys! Good luck love bugs!
To enter for your chance to win this customized two piece set crop top and pencil skirt  please use the Rafflecopter below:
1) Log on either via facebook or with your email address (your email will not be public, it's just for me to contact you if you win).
2) Enter the options provided. (Tip: The more options you enter, the more chances you'll have to win when Rafflecopter automatically picks a winner.
One winner will be announced on Friday, August 9th and will be contacted via email for measurements.