What Moves You?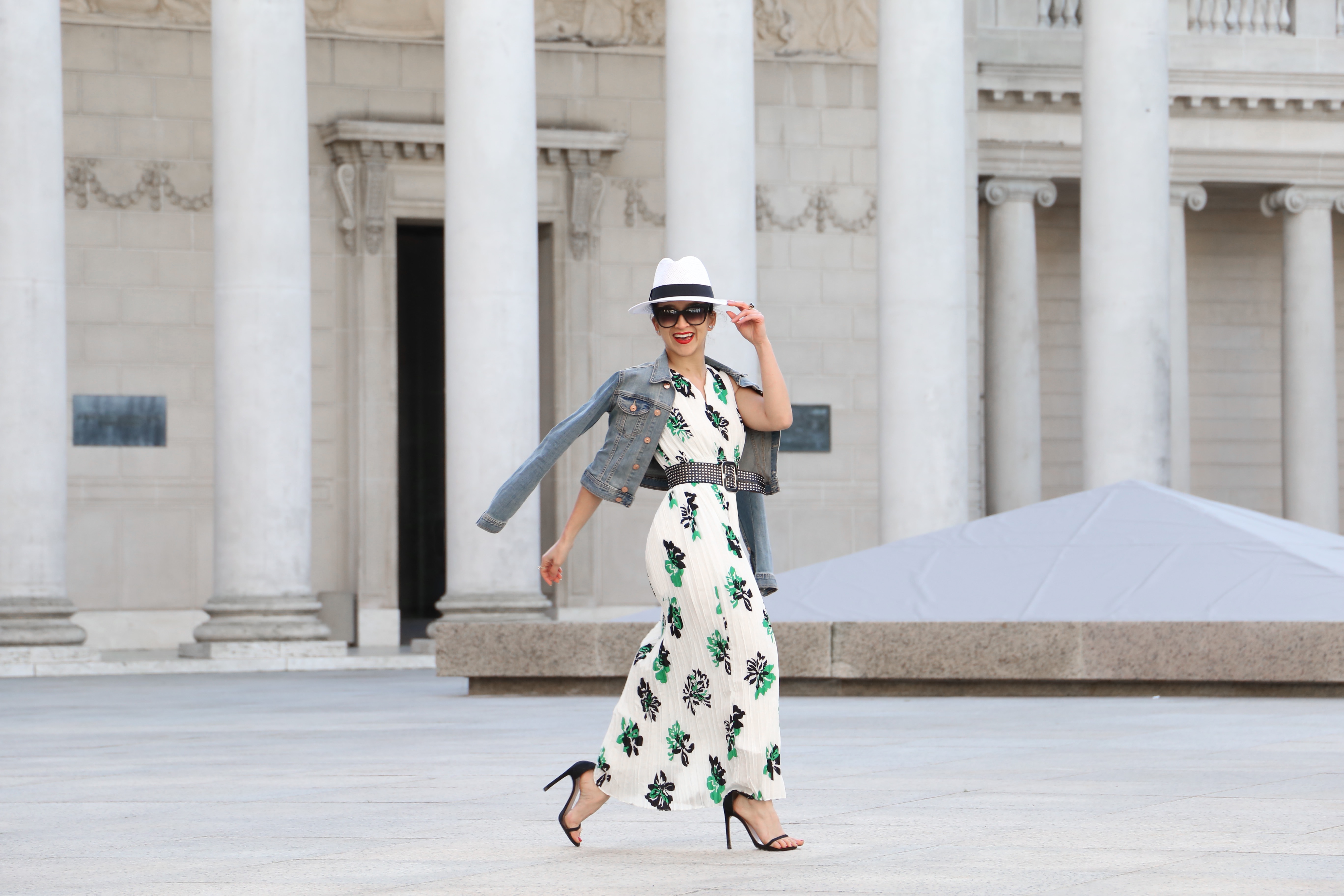 A new season, new blooms, new friends & beautiful new things to wear. But these are more than just clothes… These are new things that clothes can do for you. Stretch. Fit. Live with you. So wear what moves you – Literally – Just in time to gorgeously show up for spring. – Banana Republic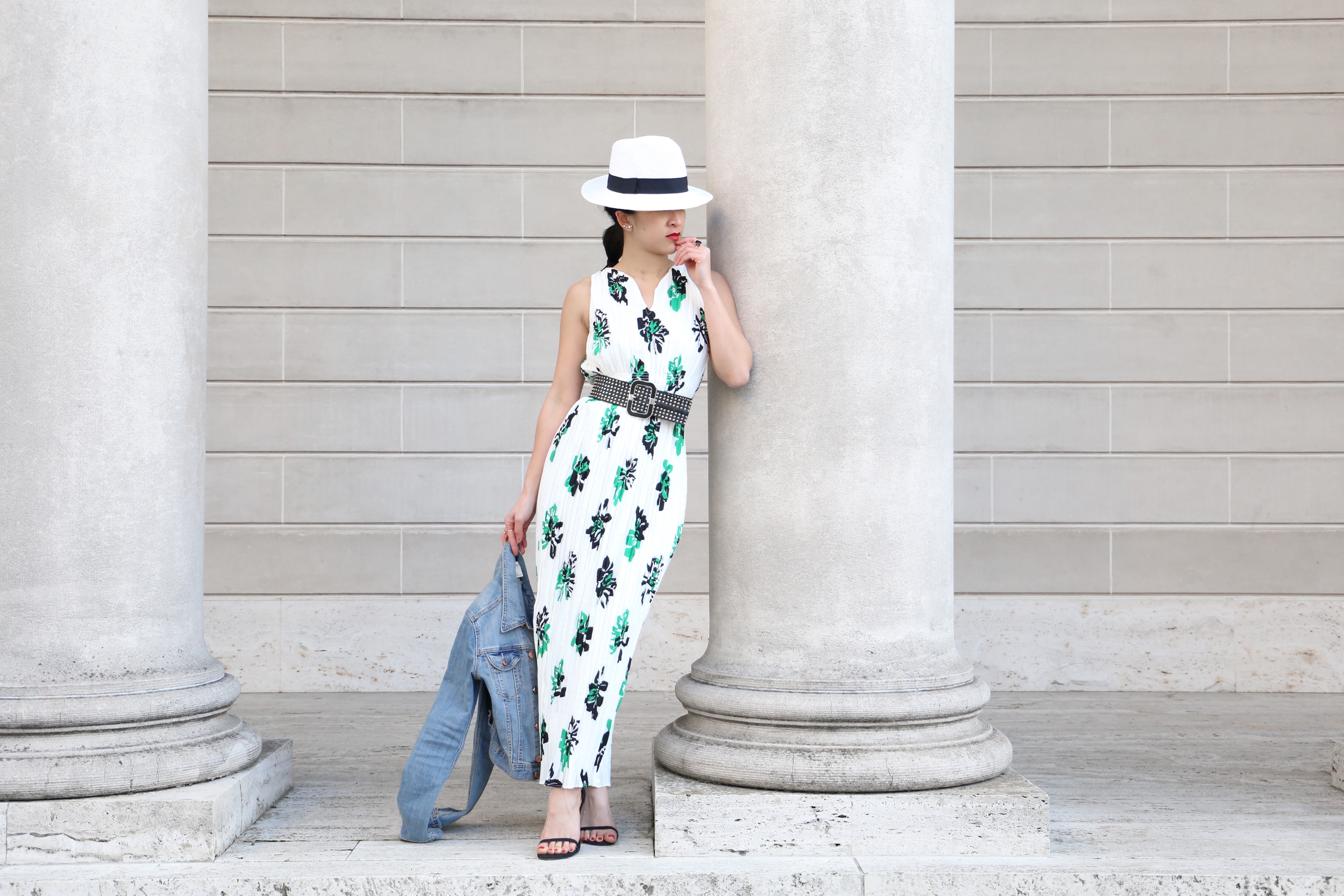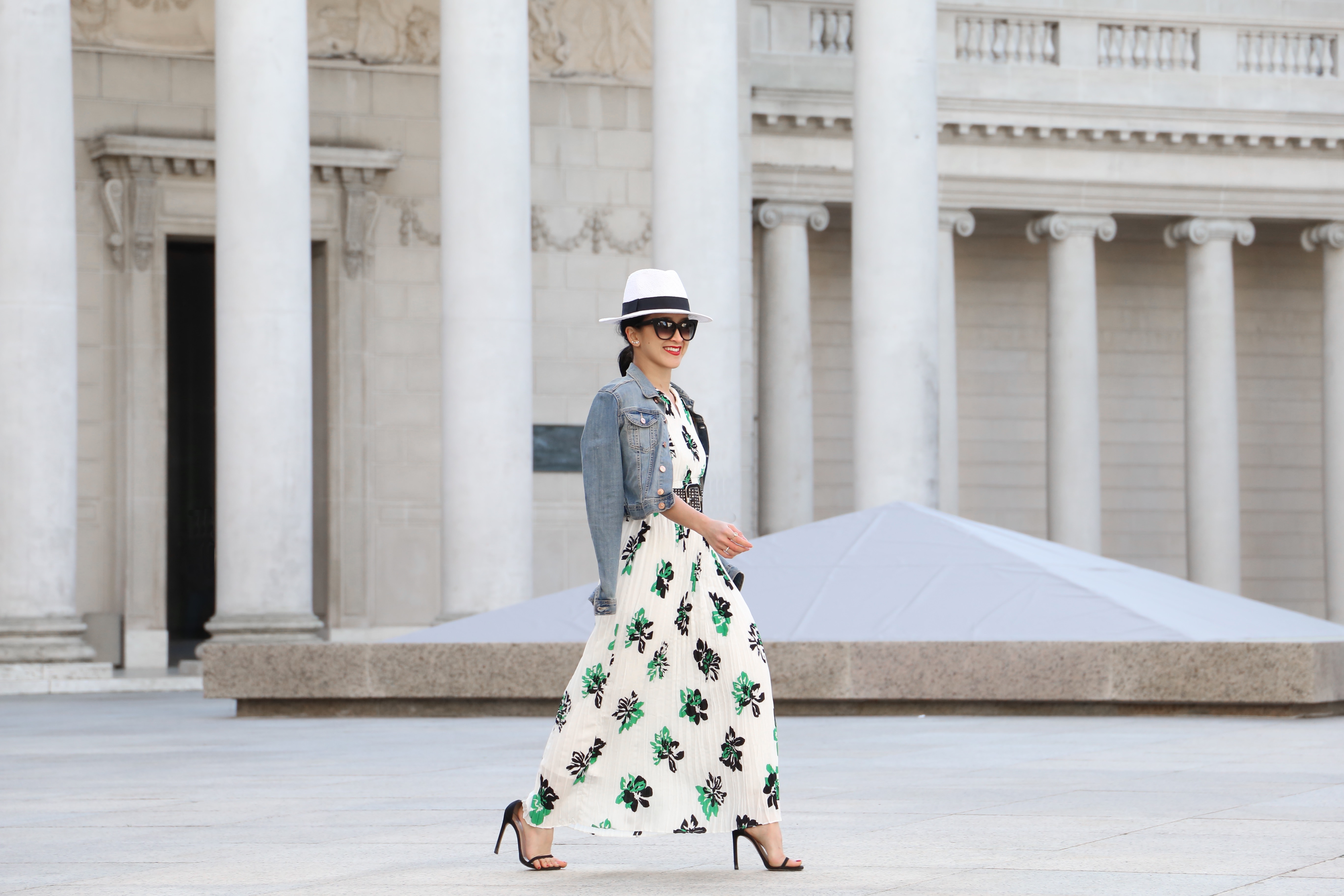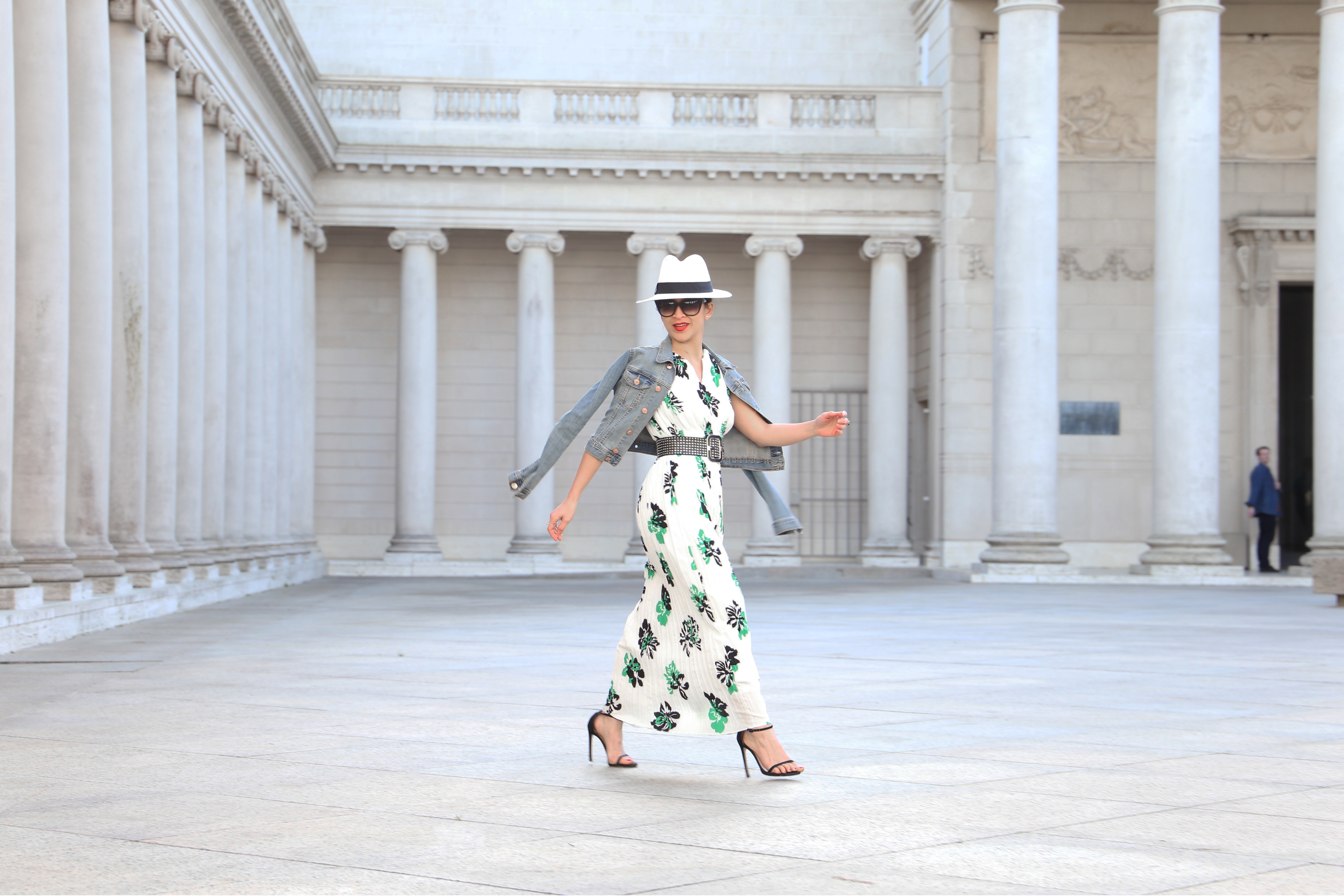 Dress: Banana Republic floral pleated maxi | Jacket: BR denim jacket (old, similar here) | Shoes: Stuart Wietzman | Glasses: Dita | Belt: Alexander Wang vintage
What moves you? What inspires you? What drives you to get out of bed every day to go do what you're doing? For me, inspiration is everywhere – from the words of my favorite writer to the spring blooms in the middle of winter.
As a designer, I find myself planted in front of a computer screen or sewing machine for long hours at a time. While it's easy to say that I can find loads of inspiration through blogs and social media websites, the truth is that I'm most inspired when I'm away from the screen, being outdoor and interacting with others. Whether I'm going for a walk around my neighborhood or road-tripping across the states, it's always a breath of fresh air to get out. I'm also inspired by people. I enjoy making people laugh, smile and lift people up when they are feeling down. It's something I show in my everyday life and especially in my work. I find that people are always looking for more positivity and happiness in their lives; as a result my designs and what I wear are usually filled with a floral print or bright colors.
So when Banana Republic invited me to join in on its campaign and asked "What Moves Me" both emotionally & physically, I couldn't think of a better way to express myself than with this pretty spring floral maxi dress. What's even better? It's length is perfect for the petite ladies and does not need any extra trimming. Hope you had a productive week and a great weekend! x, K
SHOP THIS LOOK
Disclaimer: This post was sponsored by Banana Republic but the opinions are mine.