Vintage Vibes.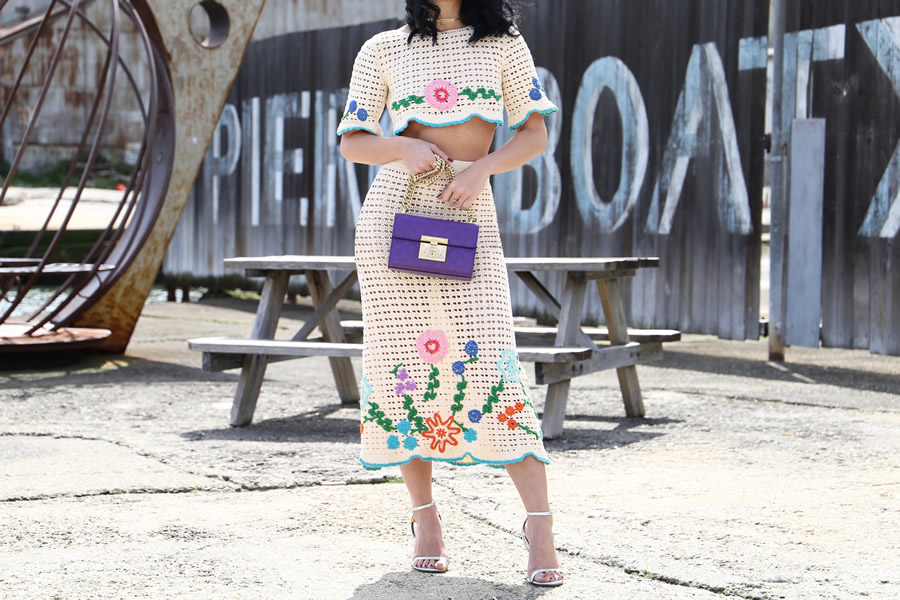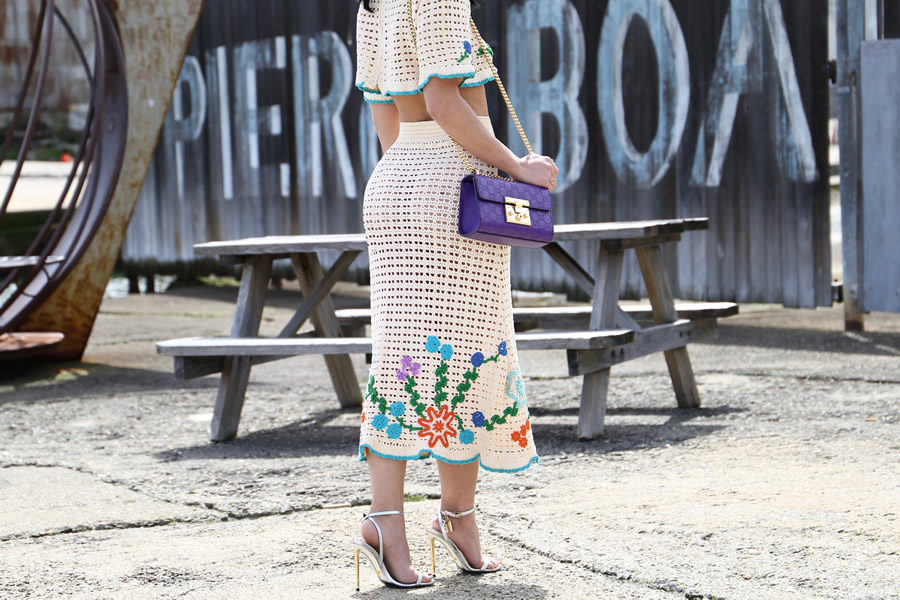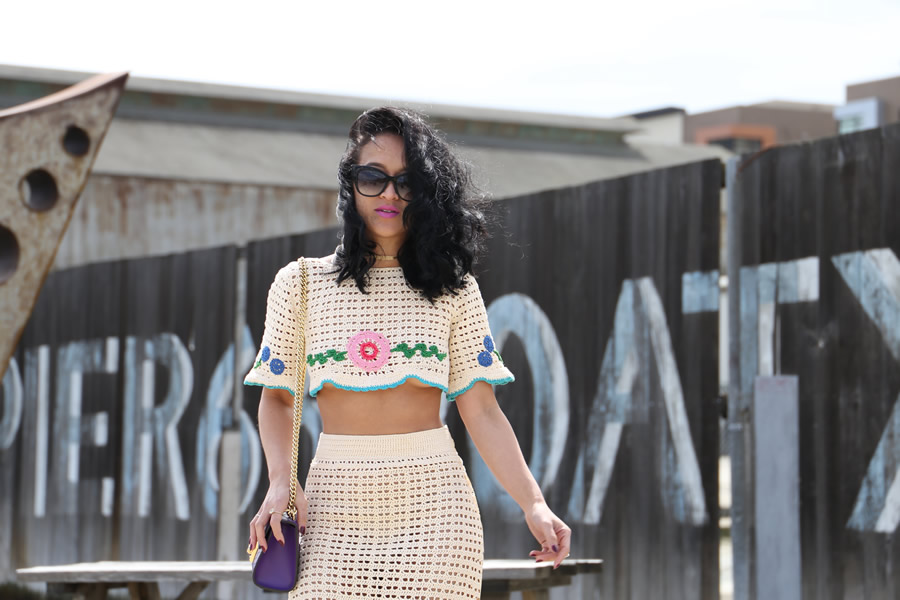 Vintage Crochet Set | Bag: Gucci padlock bag | Shoes: Tom Ford lock and key sandals | Glasses: Dita
* * *
I found this unique handmade crochet set from the 1960s on Etsy a few months ago and just knew it was special. When it arrived, the top and skirt was loose and a little too long, so I altered the skirt to a midi length and slimmed the sides so it's more fitting.
To shorten the skirt, I cut about 8″ (width) of the fabric right below the waist band and reattached the skirt to the waist band by each individual crochet loop to maintain it's look without the bulk…The process took about 5 1/2 hours, 5 episodes of Big Little Liars and a bottle of wine, but I couldn't be happier with the results. What do you think of this look?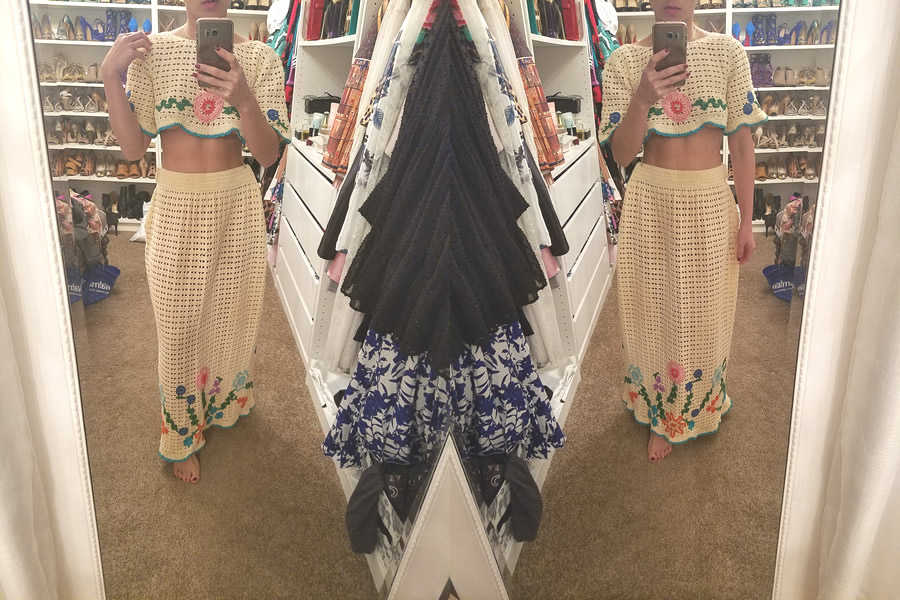 SHOP SIMILAR