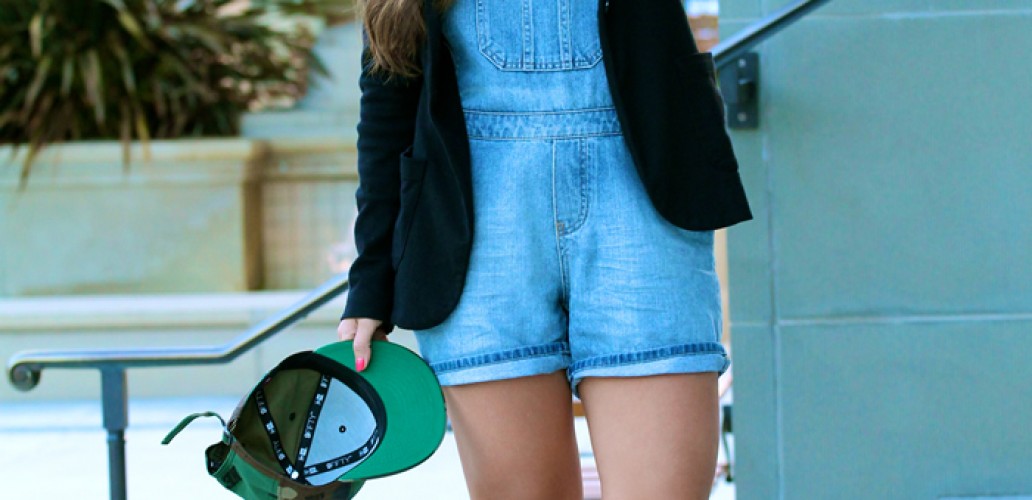 Throwback: The Return of the Overalls
[Photos by NR]
Overalls: Topshop denim overalls | Heels: Zara metallic sandals | Bag: Valentino rockstud mini bag | Glasses: H&M | Hat: Lids | Blazer: Theory
* * *
Oh those fugly overalls. You know, the comfy, classic one piece denims with those buckles that was totally "cute-sie," way way back when your mom used to forced you into as a toddler. There were short ones, long ones, floral ones, colorful ones, corduroy ones and sometimes we'd even leave one strap unbuckled. Well, they are back!! But as fashion always has a way of playing tricks on us, it went from fug to fab. Well, at least for me it did.
Casually styled, overalls can be dressed up with a pair of heels and blouse or dressed down with a crop top and pair of Chucks. However way you wear them, overalls are fun and can give your style a playful edge. It's no wonder I can't resist their cozy charm.
Here are some of my favorite looks. Which one is your favorite?
Simply Chic
All Things Slim, Golden White Decor, Lipstick CatWalk
Pretty in Prints
Galant Girl, Steffys pros and Cons, Lovely by Lucy
 Sweet Romance
Via: Pinterest
Edgy Cool
Ashley Madekwe, Mira Duma Looks, Nany's Klozet