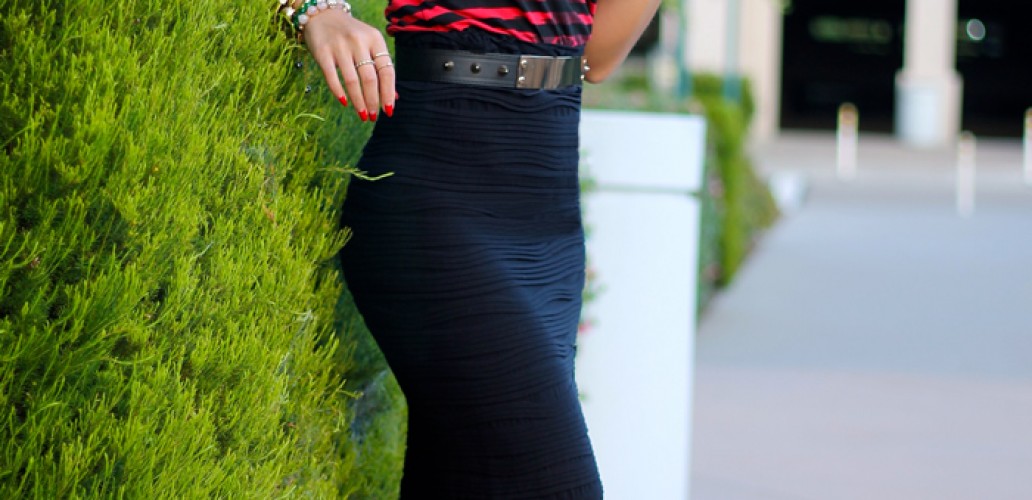 The Aries Girl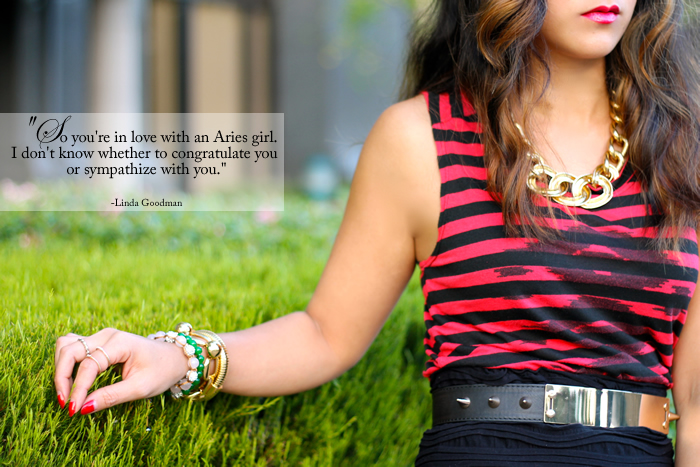 The month of April has come and gone but when I put on this outfit for date night this past Saturday, I can't help but think of an Aries Girl… Red signified confidence and strength while leopard is fun and vivacious. The spikes on the plated belt, well that's just dangerous! Raaarrr!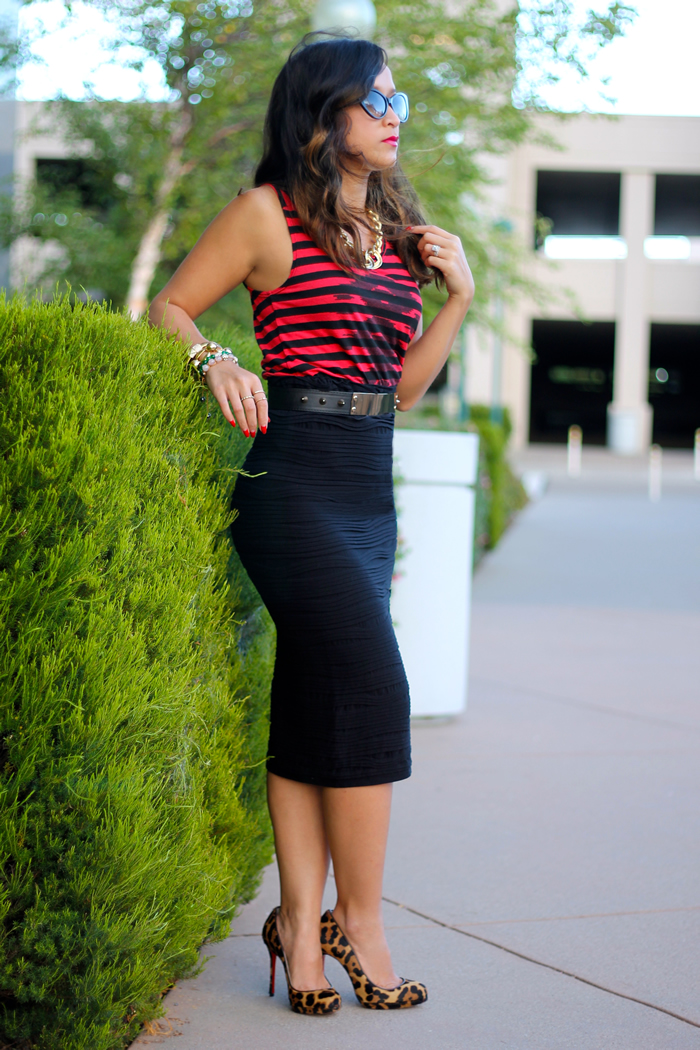 I don't really follow daily horoscopes or will let astrology foretell my future, but sometimes reading astrology profiles kind of freak me out because it can be so right on. Some of my all time favorite astrology descriptions are from Linda Goodman's Sun Signs…Below is the Aries Girl.
"The Aries girl will open her own doors. She'll also put on her own coat, fight her own battles, pull out her own chair, hail her taxi without any masculine help. Doing it herself is, to her, the fastest way to get it done. People will tell you an Aries woman is completely masculine, but don't you believe them. She's all woman underneath her flashing, forceful exterior, perhaps too much women for the average man. But, of course, a knight in shining armor isn't an average man.
The Aries girl will help you find your lost illusions and she'll have a fierce faith in all your dreams. You don't have any? Borrow some of hers. She has plenty to spare. If you can turn the ram into a lamb, you'll have a woman who is honest and passionate, loyal and exciting-though she may be a little impulsive, bossy and independent. Well, you can't have everything, you know. If you believe in her just half as much as she believes in you, you could make some miracles together…"
Have you checked out your sign here? I'm curious to know if it's accurate for you…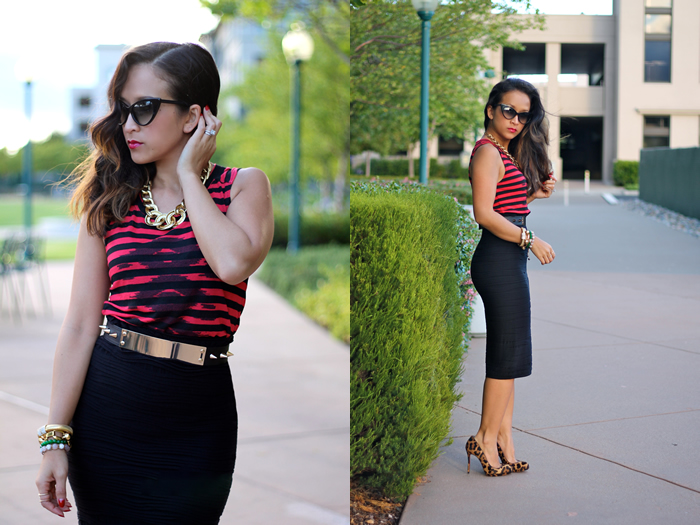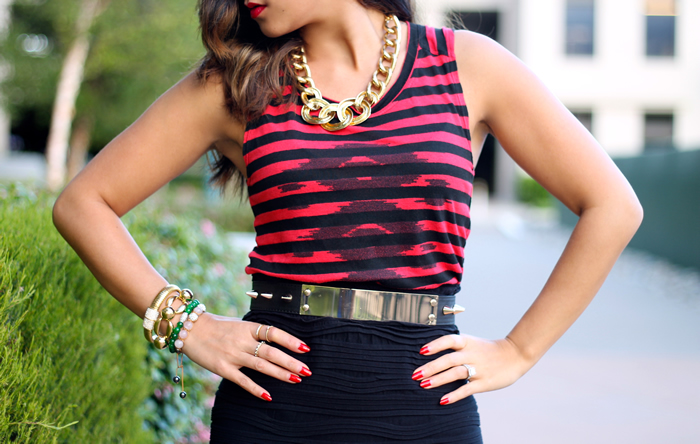 [Photos by NR]
Top: Colours Sanctuary | Bottom: Bar III body-con pencil skirt | Shoes: Christian Louboutin Filo leopard pumps | Necklace: Link chain necklace (similar here) | Bracelets: Michael Kors Rhinestone Embellished Ridged, Kate Spade beverly boulevard, Ali Khan beaded cord bracelet | Belt: ASOS spike belt | Sunglasses: Tom Ford Nikita cat eyes
* * *
I have been looking for a pair of Louboutin leopard print pumps for over a year and could never find the perfect classic and versatile pair that's not sold out. As soon as these Filo pumps were released, I quickly ordered them. Don't be fool by the heel height on the NM website, it's totally comfortable and the 1 inch platform provides added comfort. If you're interested in the fit, it runs pretty true to size but like all new shoes it's slightly snugged in the toes which I'm sure will stretch after a few wear. But for these babies, I'll trot in them until my toes fall off! :)
Happy Monday lovelies and thank you for stopping by! xo