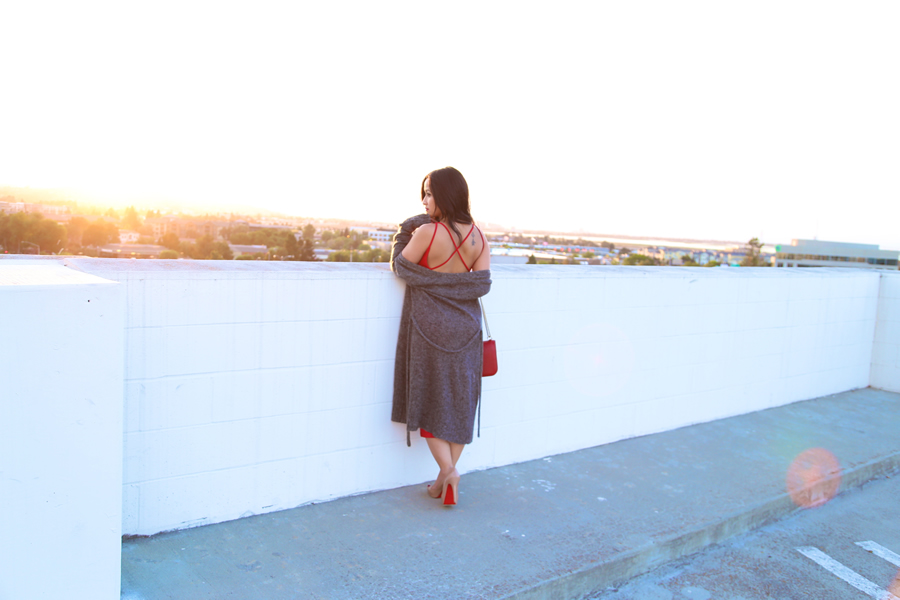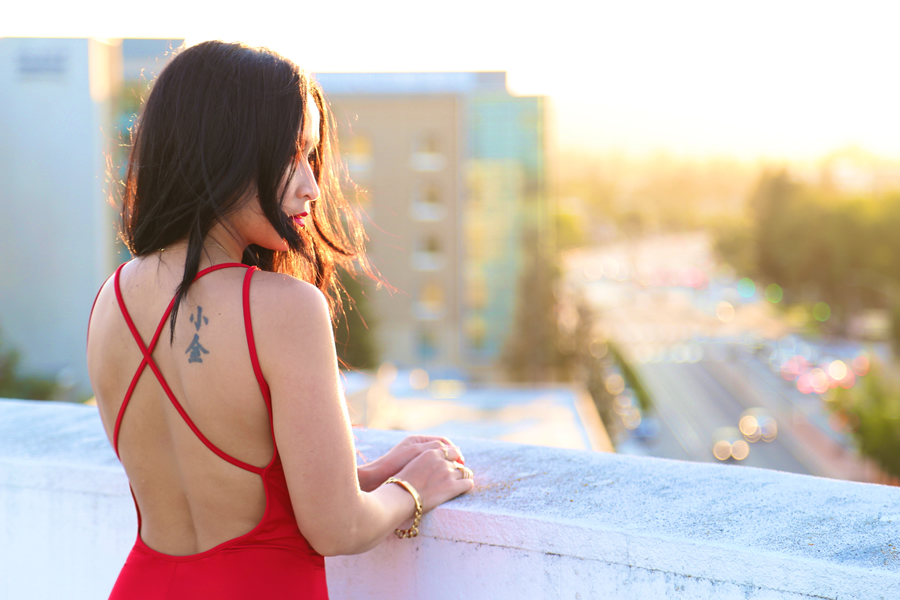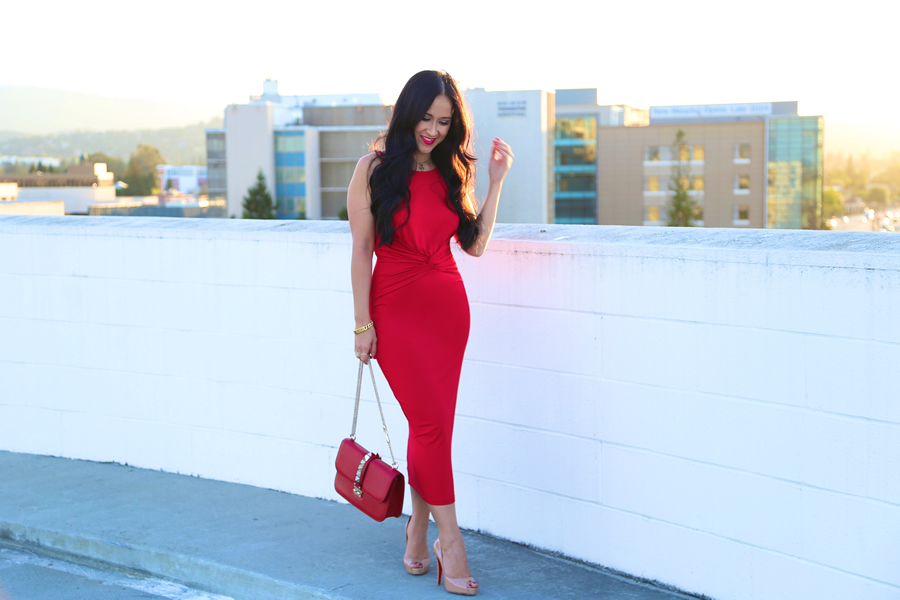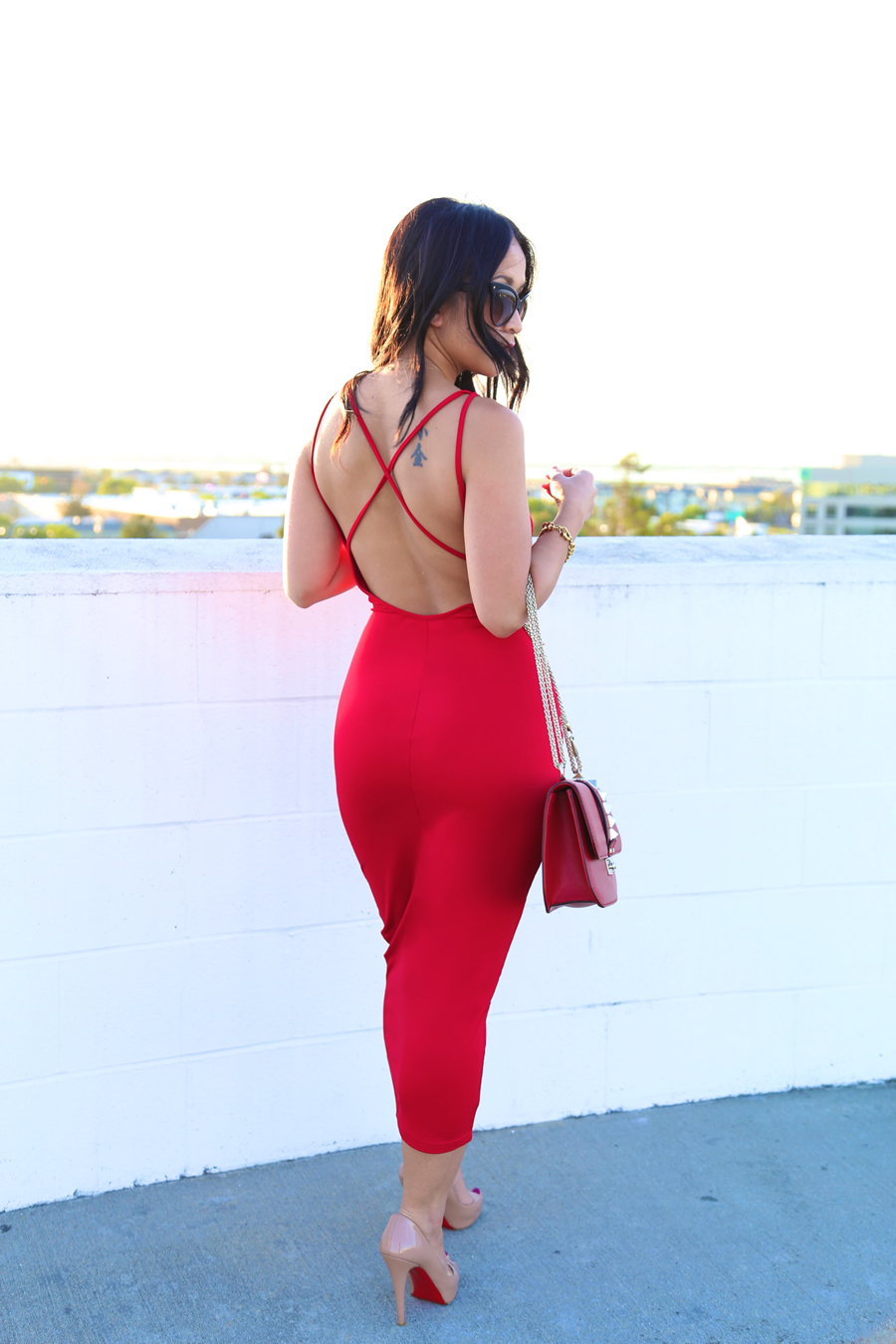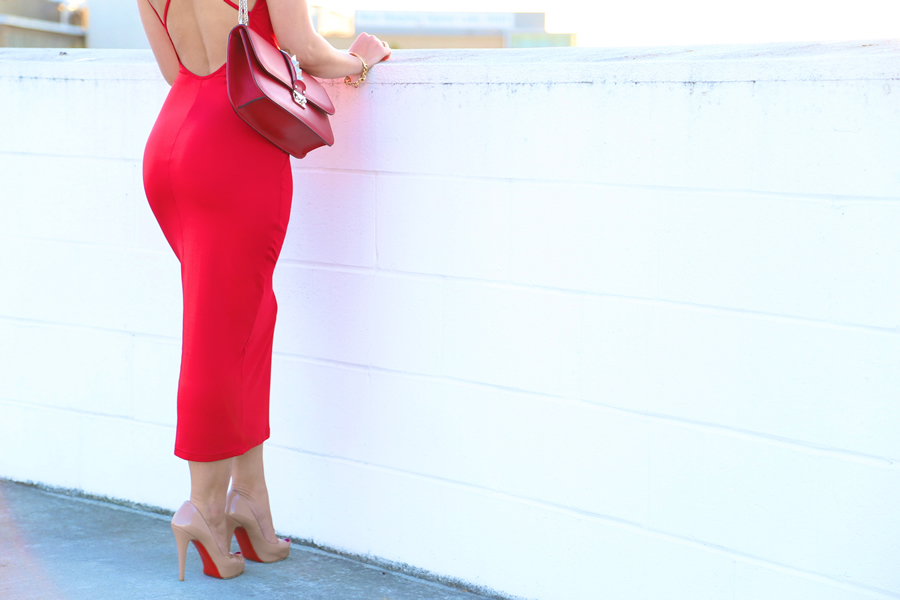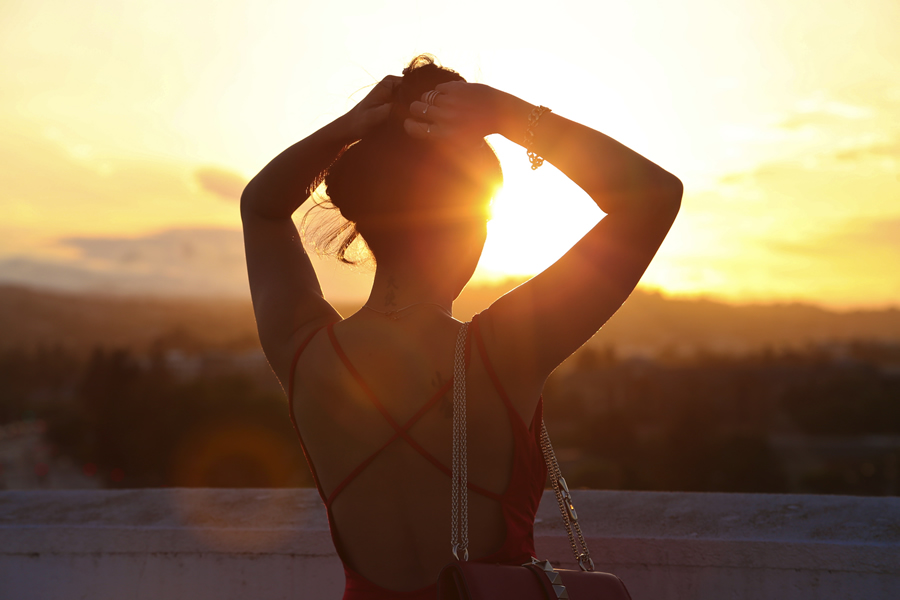 -Photos by NR-
KTRcollection BDay Red Dress | Shoes: Christian Louboutin | bag: Valentino red lock bag (also come in Nude and Black)
* * *
When in doubt, wear red.
Remember my (black) BDay dress  (here and here)? I've decided to add red to the collection because other than being madly in love with this candy apple red, it's a timeless color and can be worn throughout the year.
Nate and I were on our way to dinner last night when we decided to stop by this roof top to snap a few photos for KTRcollection… But who's wearing a slinky little red dress on a 'school night?' :)
I'm typically in comfortable leggings on most weekday evenings after being at work for 8+ hours, but I was too excited to try out this dress! It's important to me to always test out my garments for a feel of the fabric, fit, and stretch…The fabric is a semi-thick knit that stretches about 3-4 inches, super soft and maintained it's shape throughout the evening. It's so comfortable that when we got home, I was literally lounging around this in this dress until bedtime!
What Type of Bra?

In case you're wondering what kind of bra is best to wear with this dress, here are a few of my favorite picks.  These backless bras can offer minimal or maximum support depending on the style and what's your preference.  My favorite bra for my B cup is #2 but if you're larger or want more support, I'd go with #4. Click on photo to view more details on each bra or you can do a google search for "backless bra"s and a ton will come up. Hope this helps!
Have a great weekend!
Xo, KTR