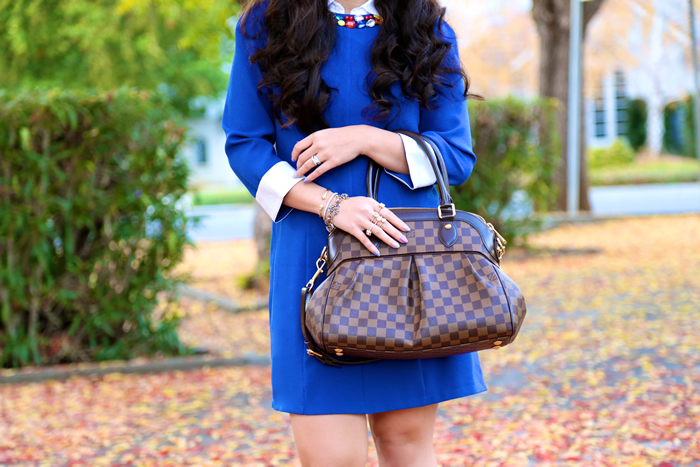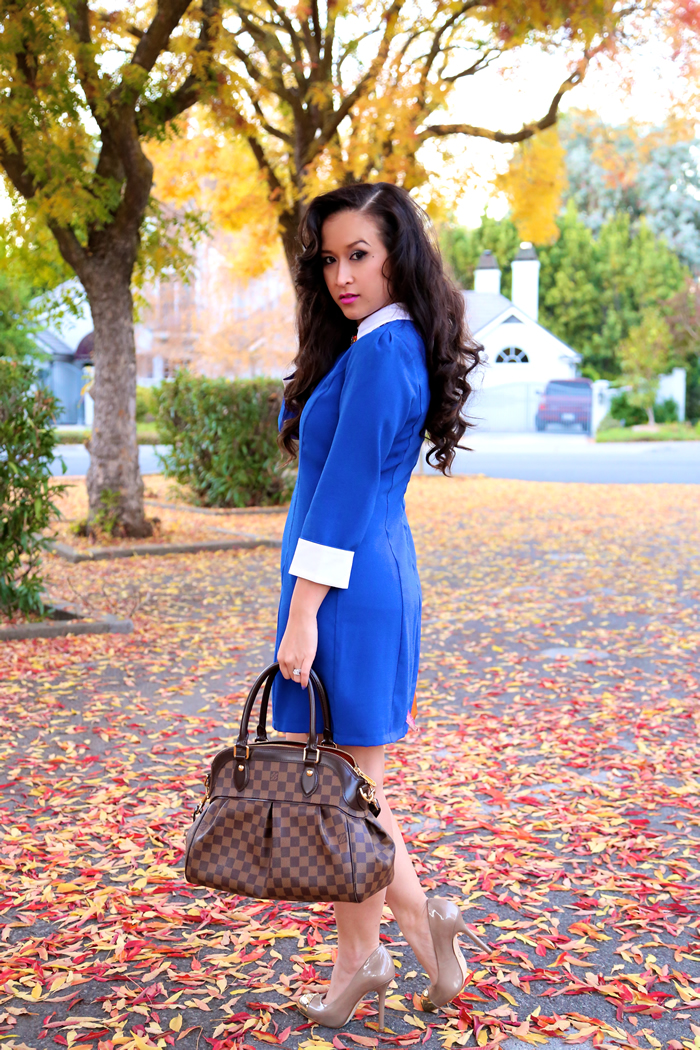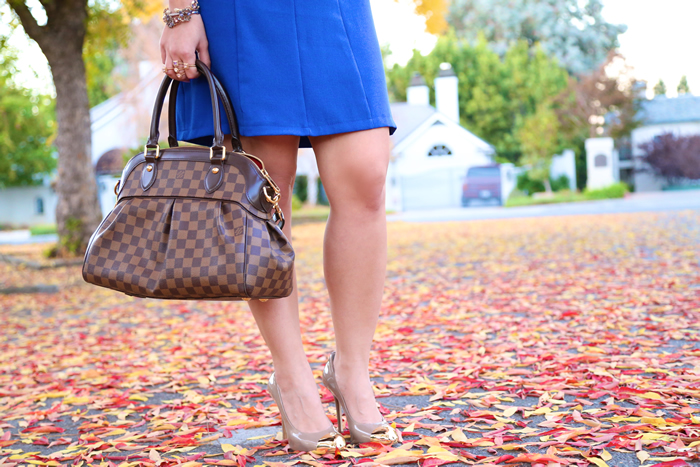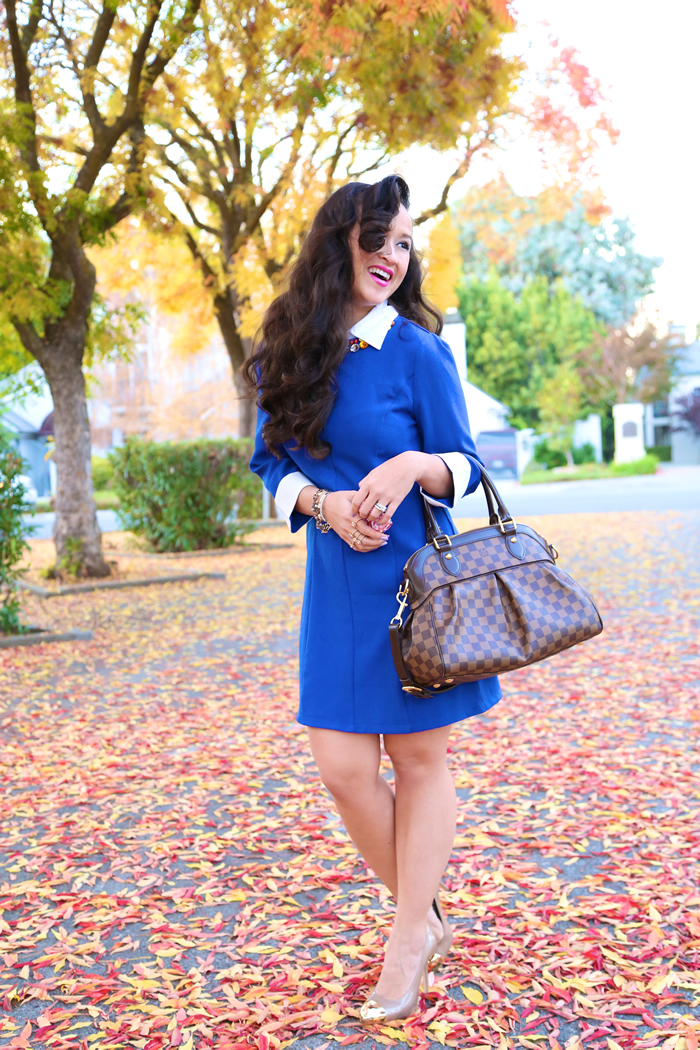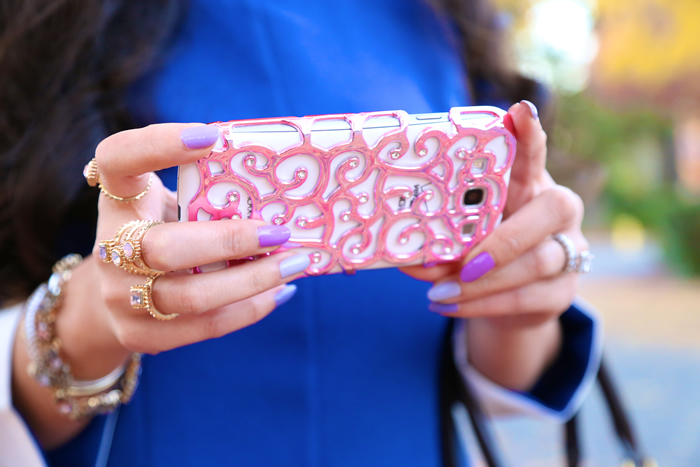 {Photos by NR}
Dress: c/o OASAP shift dress (similar here, here, here and love this here) | Bag: Luis Vuitton Trevi Pm | Shoes: Michael Kors | Accessories: F21 stackable rings, phone case from Etsy
* * *
I've always love the sixties shift dresses look, but mainly on other people. They are so chic, stylish and timeless, but most importantly it seems so effortless to just throw on a narrow shape dress and still look stylish.
The columnar silhouette was characterized to flatter most body types…but I find most shift dresses are narrow as hell and never really fit me correctly. Too loose on top and too tight around my hips. The design of shift dresses are not supposed to hug or "cinch" the body but I find the hemline always cinches the beejesus out of my thighs. I thought maybe I'm just having a Chip Wilson (lululemon) moment and am buying workout clothes shift dresses 2 sizes too small, until I got this OASAP dress in the mail. It's perfectly shifted and fits like a glove without being too tight or too boxy. I also love the added white collar and faux cuffs for a nice contrast to the bright cobalt blue.
Now I know the shift dress that best flatters my body type is one with a slight triangle shape as it flares out at the hemline.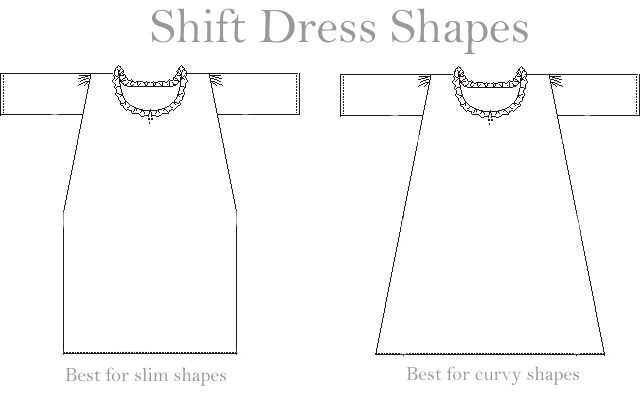 Here are a few of my favorite shift dresses, works well for curvy shapes and on sale.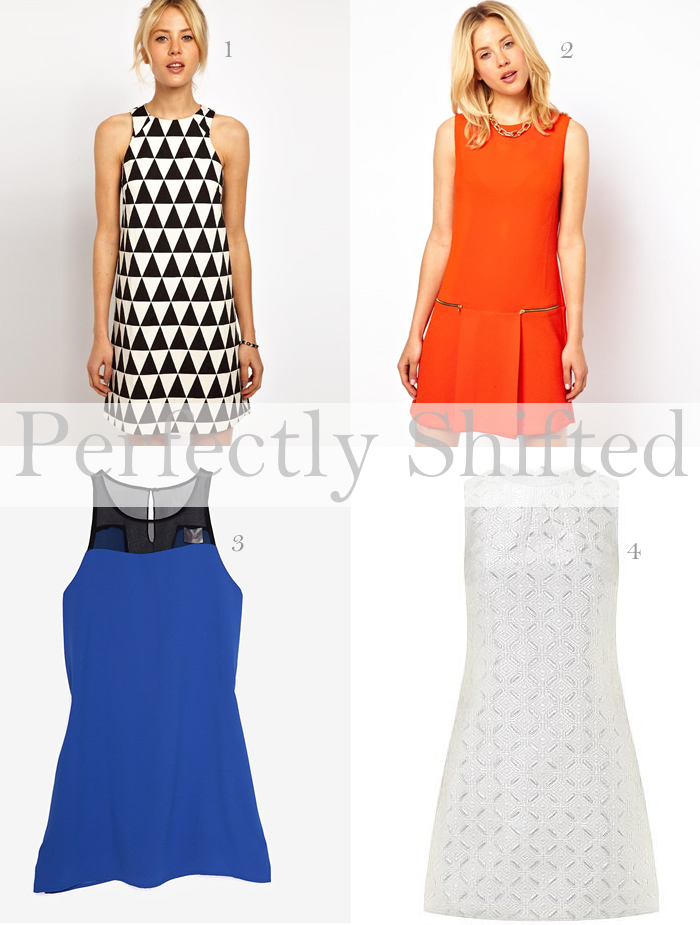 (1) ASOS Triangle print shift dress (2) ASOS Tangerine shift dress (3) Parker Pipsy shift dress (4) Silver jacquard shift dress