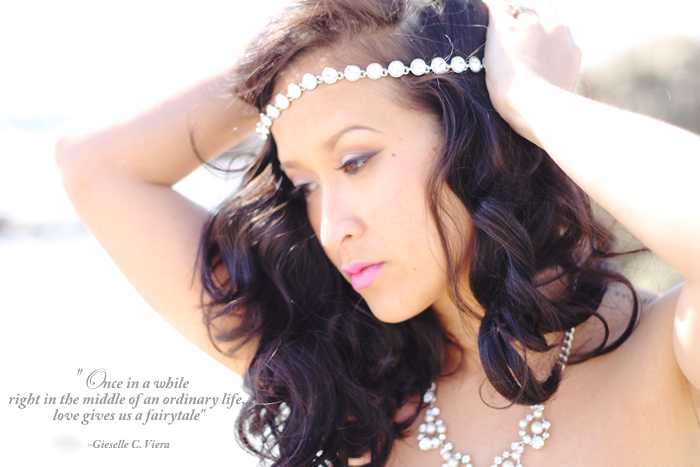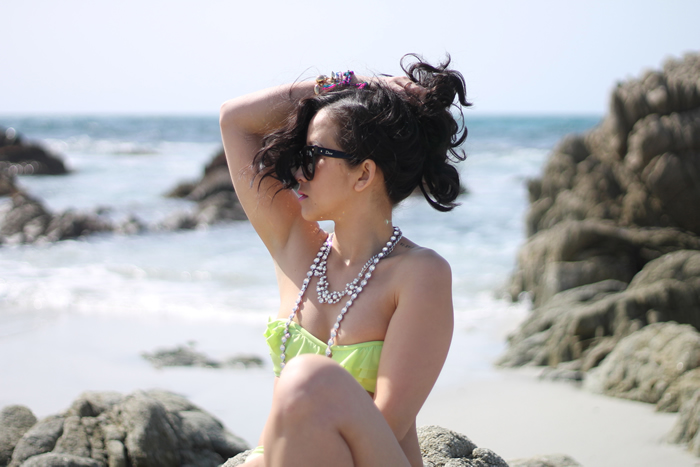 A few weeks ago my mom told me I spent too much money on fashion jewelry and I probably could have traded in a few things and gotten myself a diamond necklace, something that will last forever. Of course I objected and told her I'm fine with my fashion jewels and to leave me alone (lol). Then I started thinking…My mommy has a point.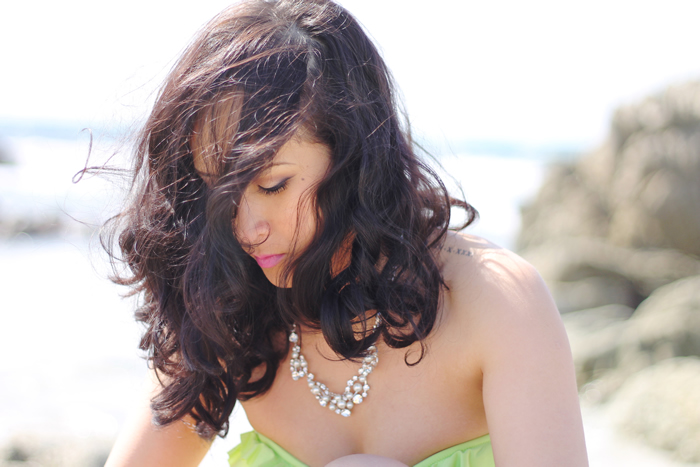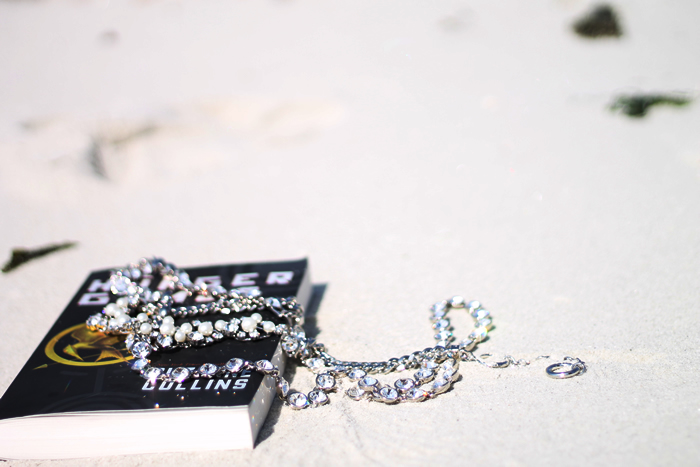 [Photos by NR] Swimwear: H&M / Necklaces: Givenchy
Take for example, these Givenchy necklaces. They are fun for the time being but after a few years (or months), they will probably end up in the back the closet, rusted. Why are moms always right? I suddenly realized I do need to invest in more quality pieces that will last a lifetime.
Ironically, last week a diamond company called Anjolee contacted me to review their website and some of their collections. Could this possibly be a sign of some sort? :) Well, without much expectations, I checked out the site and was pretty happy with what I found.
The three things I checked out were the diamond bracelets, diamond hoops and diamond necklaces. The latter being my favorite! I love how all of their pieces are custom made and looks very vintage, but I especially love that it can be tailored according to metal type, diamond size, quality and length. I think that's perfect especially if you're on a budget. If you have time and are looking for custom pieces within your budget, check them out and let me know what you think!
Question: As you guys know, I love inspirational quotes about love, happiness and this little journey called life. Every since I started my blog I have been adding them under my first picture, but decided to add the quote onto the image this time. What are your thoughts? Do you like it better? Also, if you have a quote that inspired you, I love to know what it is!