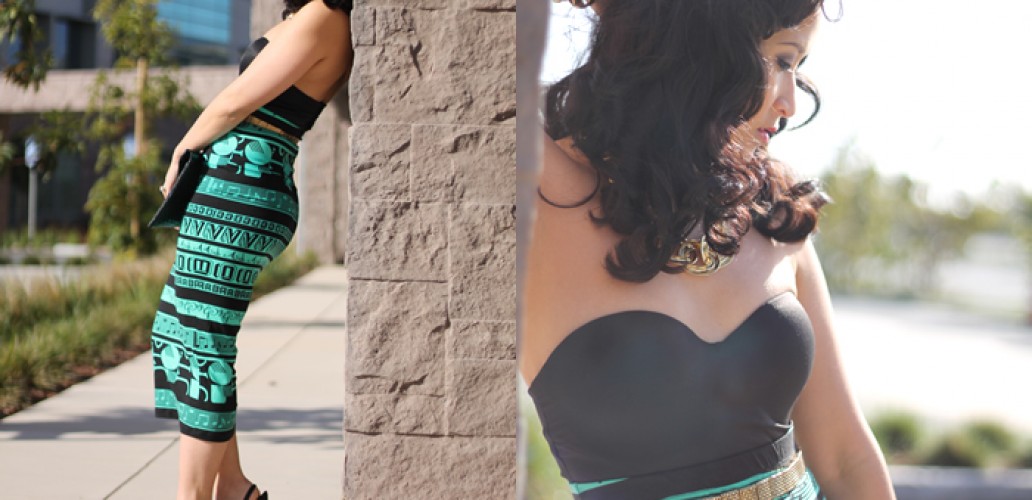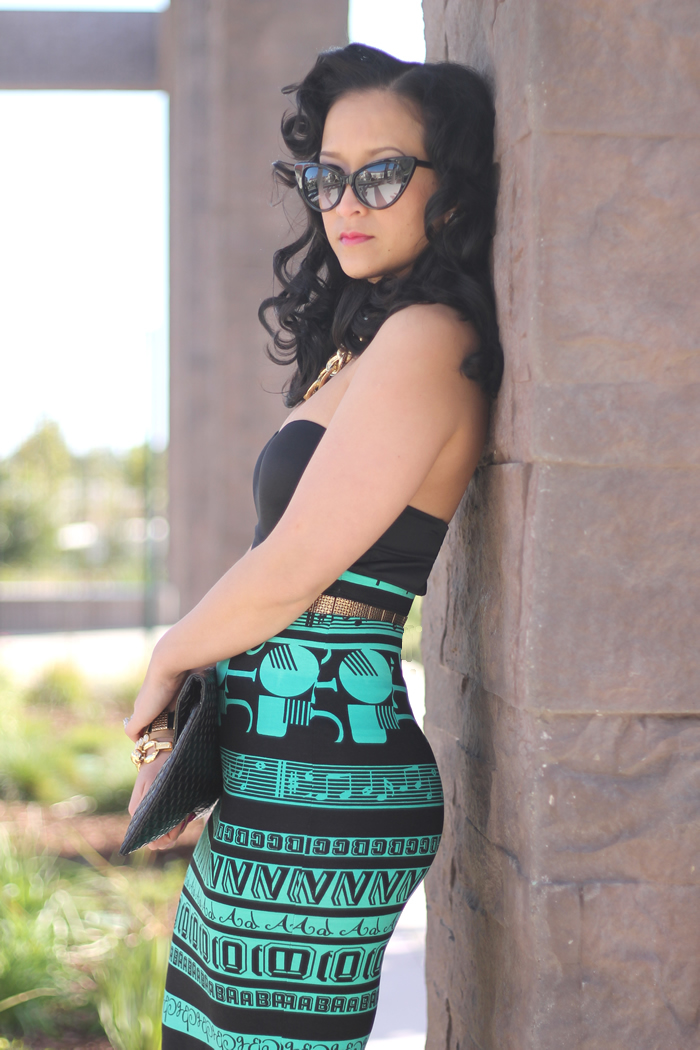 "Life is one big road with lots of signs. So when you're riding through the ruts, don't complicate your mind. Flee from hate, mischief and jealousy. Don't bury your thoughts, put your vision to reality . Wake Up and Live" – Bob Marley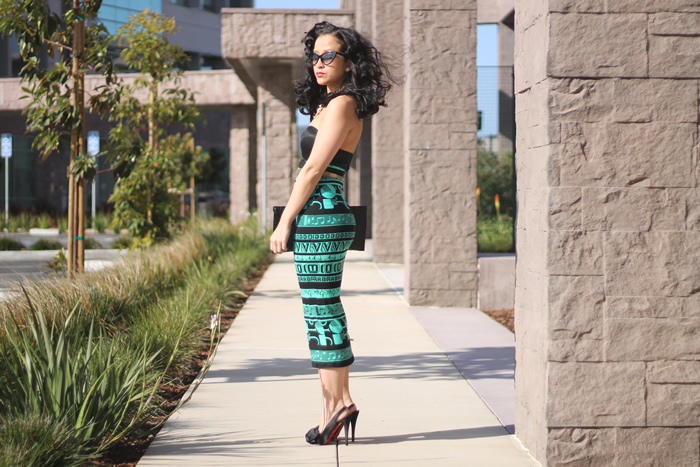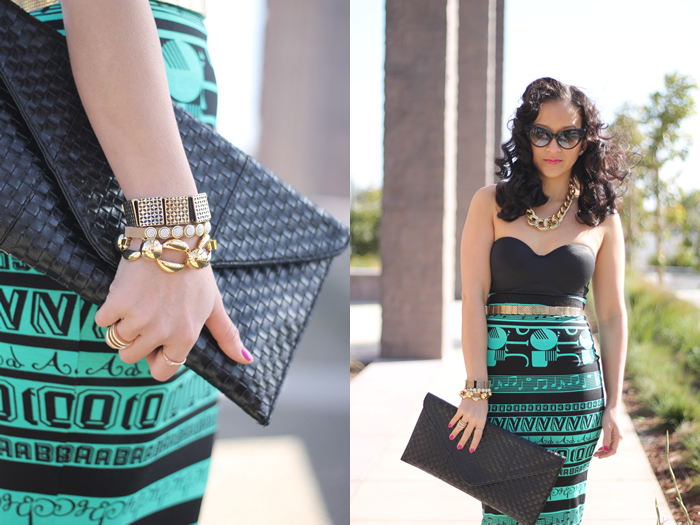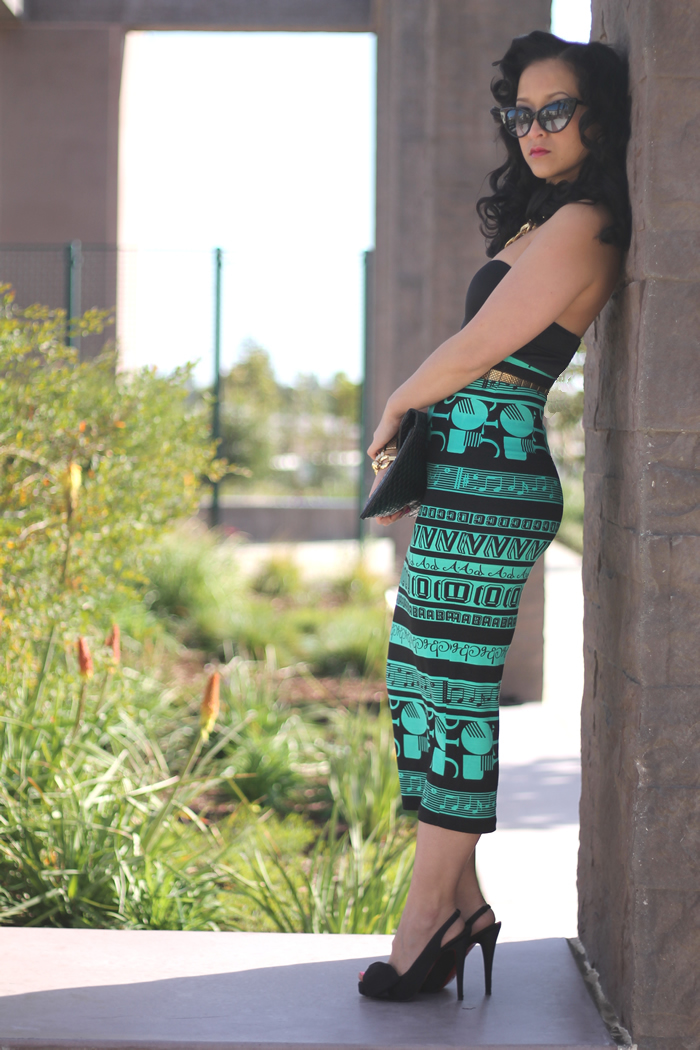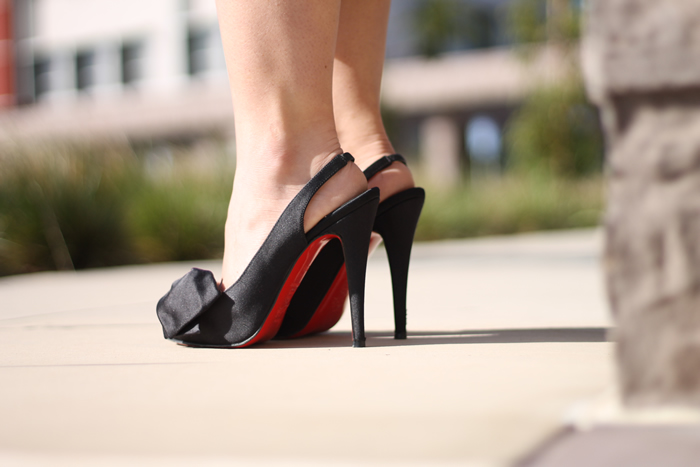 [Photos by NR] Top:
Victoria's Secret
Bustier Skirt:
ASOS
Alphabet print pencil skirt Purse: Vintage Shoes: Christian Louboutin Very Noeud slingbacks Belt: Gold hardware belt from Nordstrom Bracelets:
Kate Spade
beverly boulevard,
Jest Jewels
circular studs, DIY square blocks Glasses: Tom Ford  
Last week while searching for this sold out ASOS yellow brushstroke print skirt (which I regrettably didn't get because I was procrastinating), I came across this teal midi pencil skirt which was quite interesting. At first glance I thought it was some kind of aztec design but upon a closer look, it's the alphabets cohesively designed with each letter.
I adore these types of long pencil skirts (wore similar here and here) because it's sexy yet classy. And whenever I wear a form-fitting skirt, I already know what I'm getting myself into — couldn't eat anything, could only stand in one place all night, and can only walk in small strides (LOL). Kidding, kidding, it's not that bad. The material is quite soft and is actually nonrestrictive.
I know that famous saying that we sometimes sacrifice comfort for beauty, but when it comes to clothing it's important to be comfortable because confidence truly shines through when we feel good in our clothes…Hence, I only said clothes, because I will sacrifice pain for amazing heels any day! :)
Ladies: What are your thoughts on midi pencil skirts?