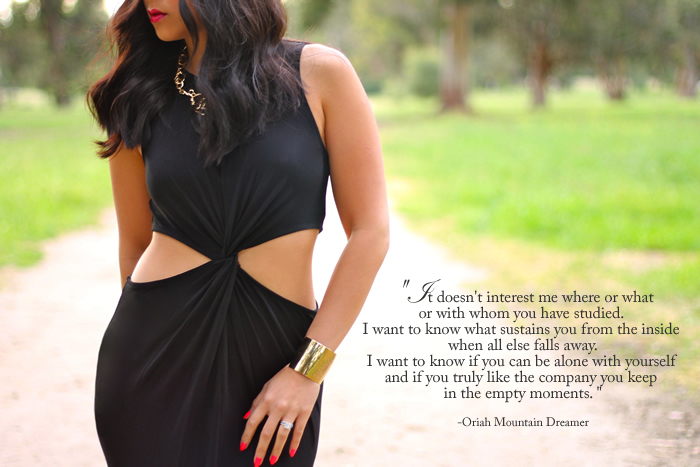 I used to feel nervous about wearing maxi dresses because I felt like I was too short…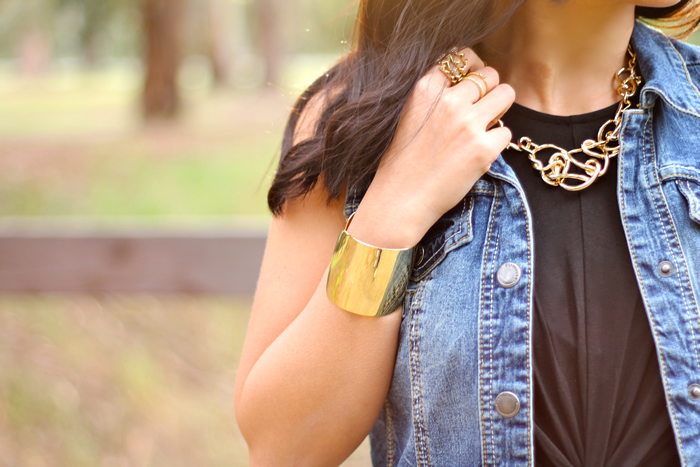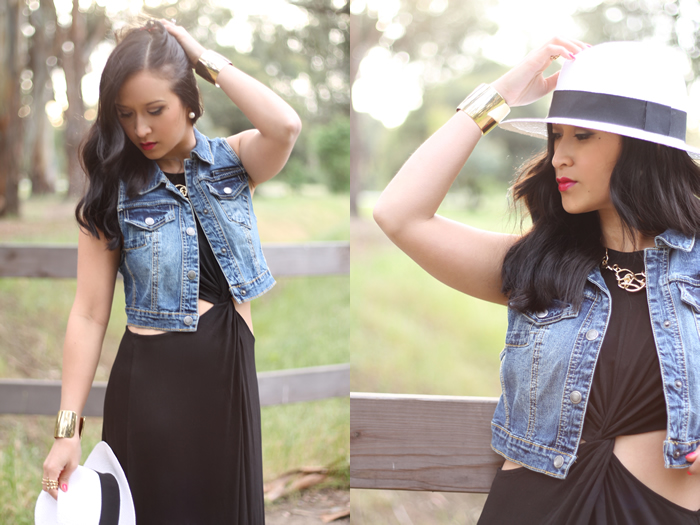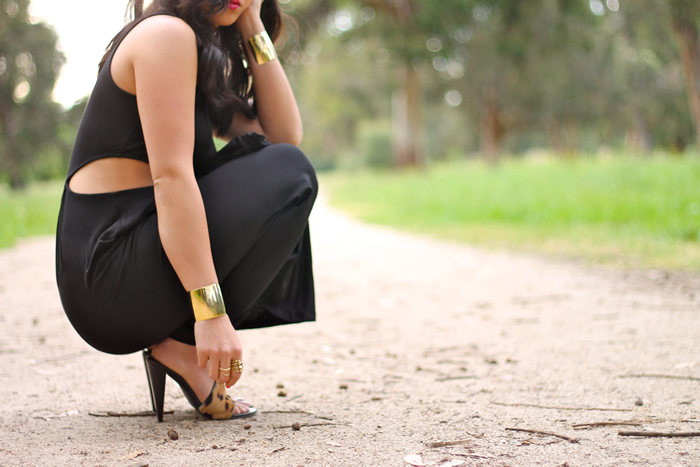 …but there's nothing a pair of heels (or a pair of sharp scissors) can't fix…nowadays I can't get enough of these long flowy dresses.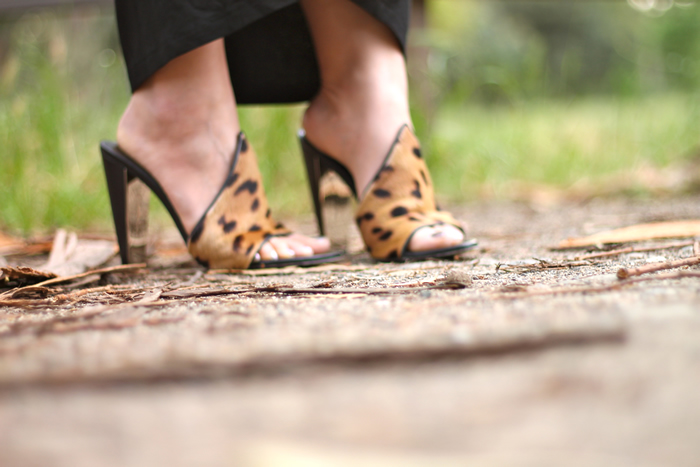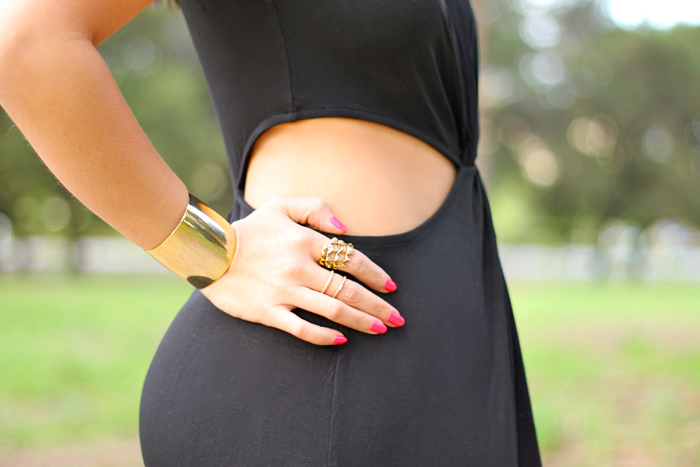 [Photos by NR] Dress: Forever21 cut out twist front maxi dress (similar
here
) Vest: Dollhouse denim vest Shoes:
Alexander Wang
Isabeli leopard sandals (old) Hat:
David & Young
Neo Noir fedora Necklace: Sequin twirl link necklace / Bracelets:  Cuffs from Bloomingdales / Ring: House of Harlow  
If it's one thing I love it's a dress that can be transformed and styled for a variety of  occasions. This Forever 21 cut out twist front maxi is not only comfortable (the material is so soft) but it's equally wearable for day as it is for night (and would have been perfect for this 'holiday emergency')…For a casual look, I simply added a denim vest and hat. Flats would also be a complimentary addition to this outfit (but forgetful me left them at home).
The twist detail at the front waist and decorative side cut outs adds a chic & sexy vibe while the soft jersey fabric keeps you cool during those hot summer nights…Oh how I adore when fashion collides with comfort! This gorgeous dress is a fab find and a timelessly classic piece that will last all season long, and beyond.
Ladies: Have you ever felt uncertain/insecure about wearing something but overcame it?