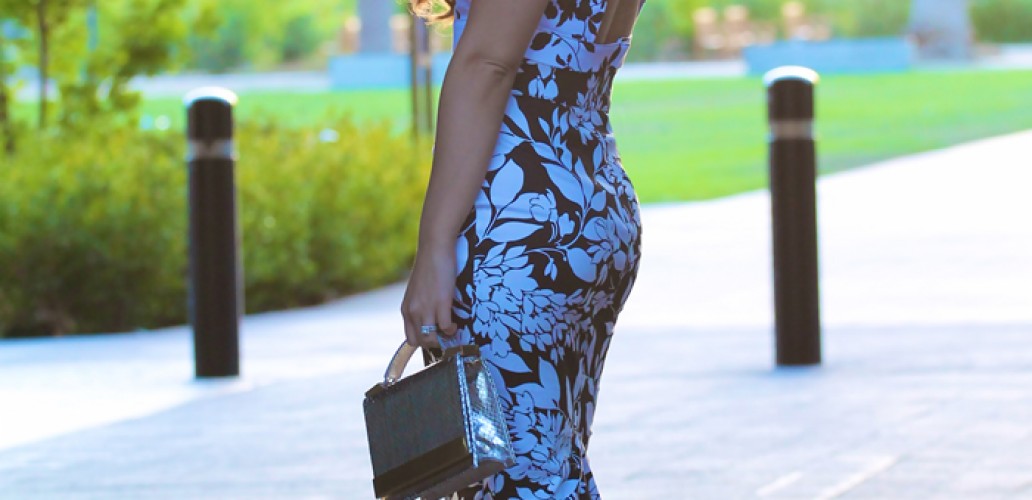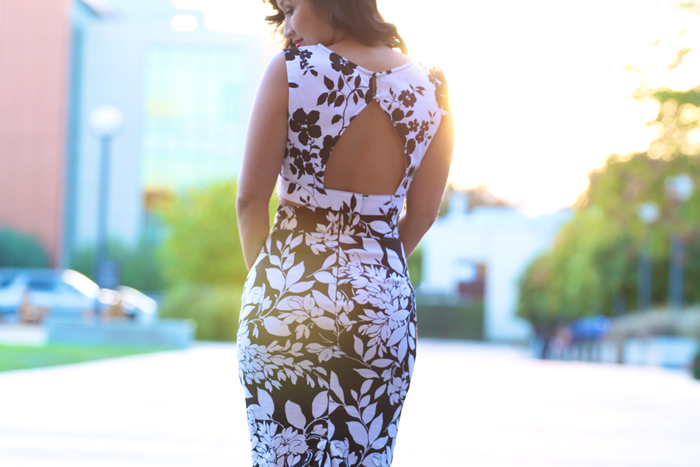 Why do I love crop tops and high waisted everything?

Even for those of us without perfectly toned stomachs, the cropped top is not quite as scary as it seems. Trust me when I say my stomach is no wear near flat, I'm just really good at pretending. Hence: suck in as much as I could, wear spanx or wear something high waisted. I opt for the latter because sucking in stomach and wearing spanx is pretty darn uncomfortable.

That's probably why I'm always in something high waisted and pairing it with a crop top to show the illusion of a flat stomach. How? The higher-midriff zone is the part of the body that doesn't really get fat and showing a peek of it is a good way to create suggestion of a tone stomach without revealing much at all! Crap, now you know my secret. :)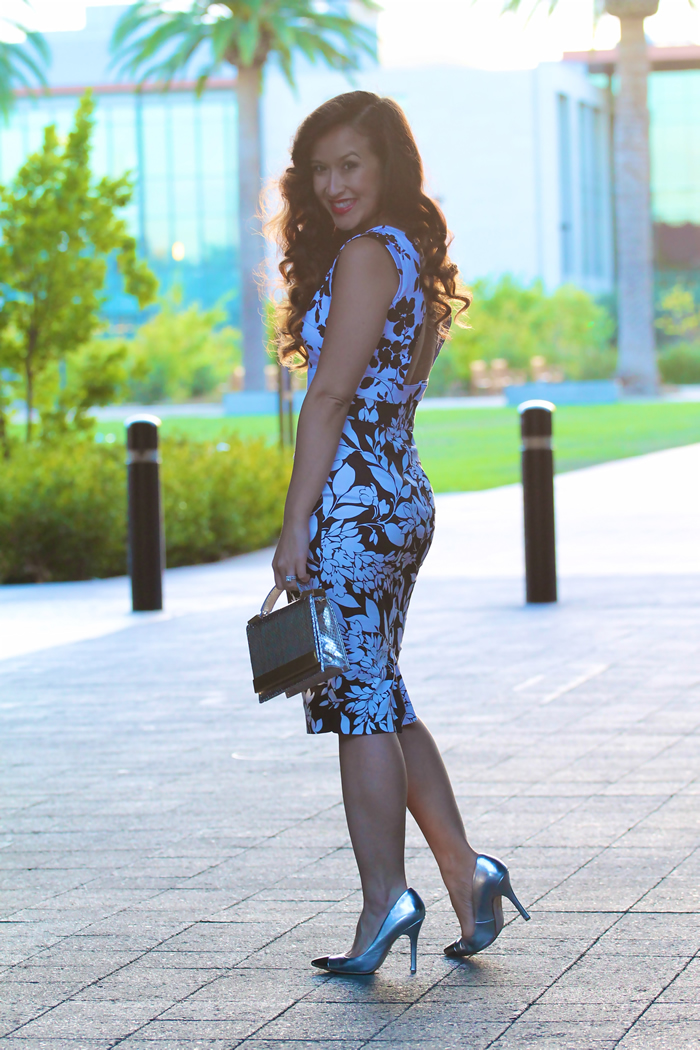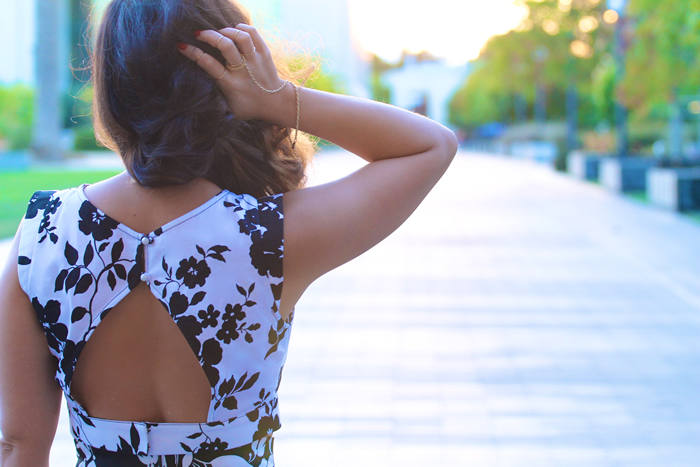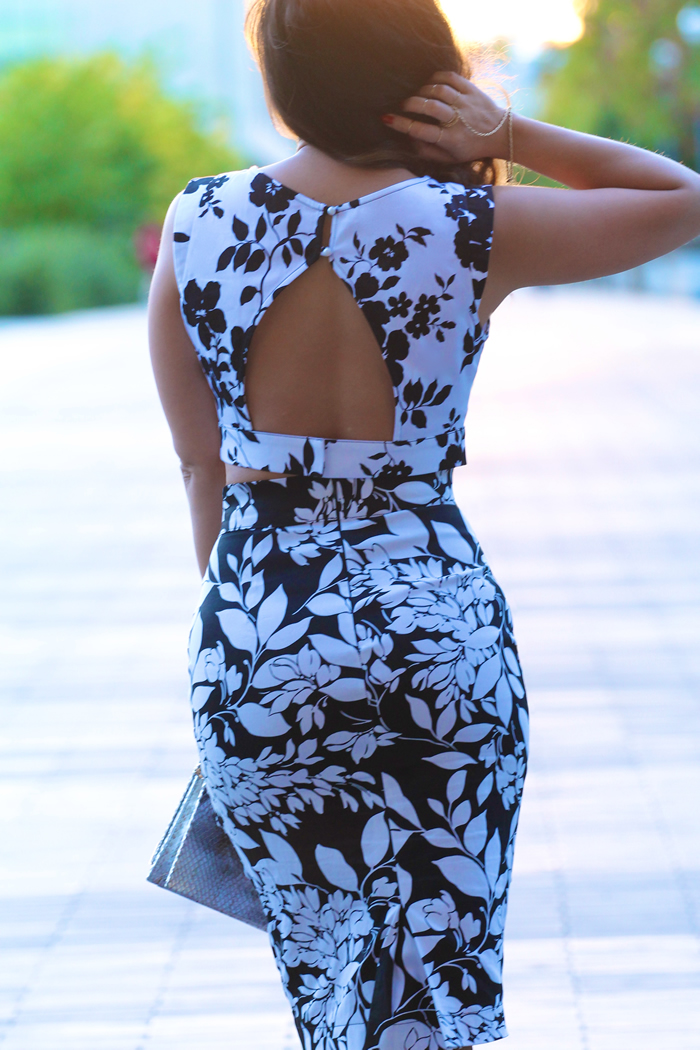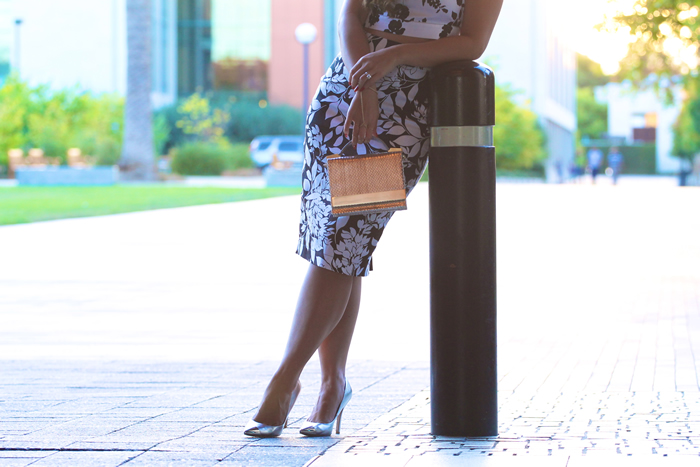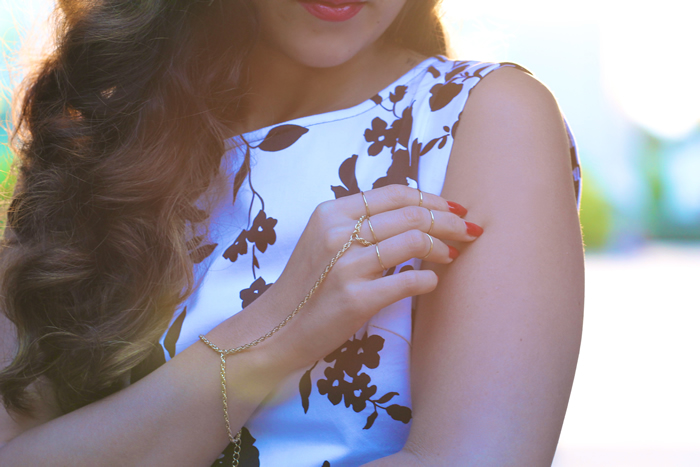 [Photos by NR]
Top/Skirt: KTRcollection crop top and pencil skirt | Shoes: Aldo metallic cap toe pumps | Bag: B Brian Atwood metallic bag | Accessories: Multi Rings & Rope Chain Bracelet c/o ASOS
* * *
Even though I love combining a crop top with a high waisted skirt in the same print, this time, I wanted to play around with a slightly different pattern. One print is a little busier than the other to balance each other out. Combining these two different yet complimentary fabrics creates a look that's similar to a dress yet with an unexpected break that's unique and eye-catching. Hope you guys like this look! This will be available to ship the week of September 15 (possibly sooner).
PRE-ORDER now for 20% with Discount Code KTR20 good thru September 2nd.