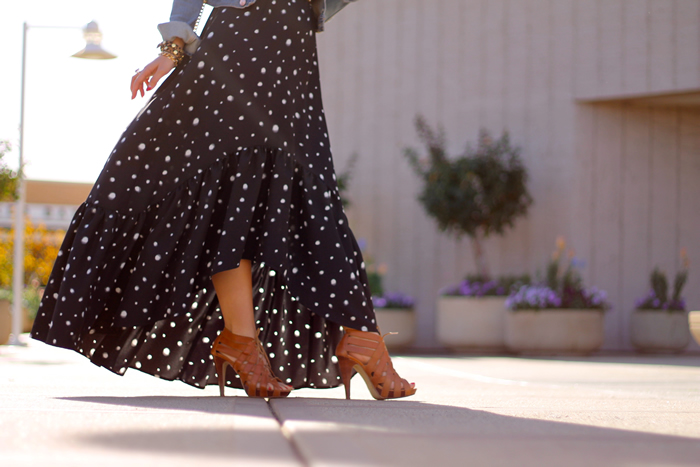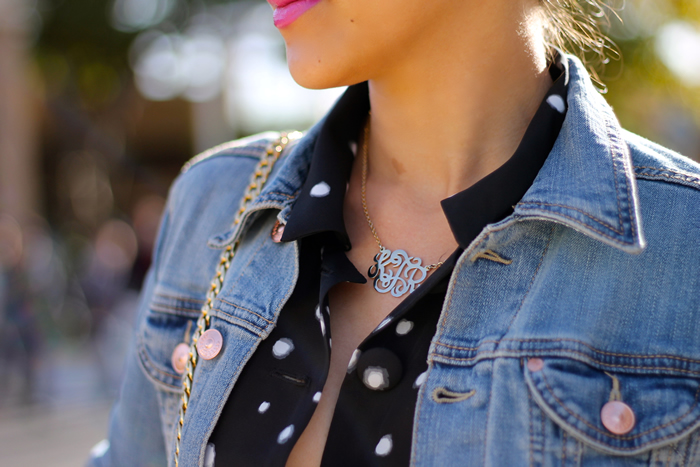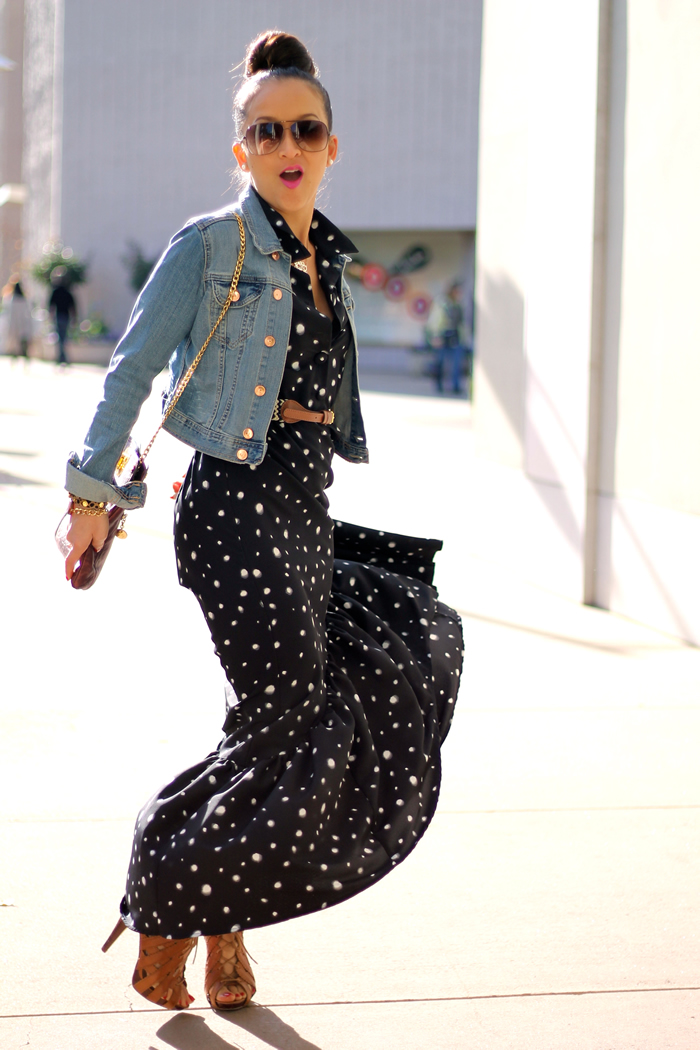 My first impression of this dress on the hanger was "frumpy." It was loose without any shape and looked almost lifeless. In fact, I wasn't even looking for a shirt dress with a high low ruffled hem, but when I put it against my body, the silky soft material was the perfect length. You see, finding a maxi isn't exactly easy when you're 5 feet tall so I'm always kind of thrill to try on a maxi that might not need hemming.
Well… it was frumpy on but with the bffs: a waist belt, a denim jacket and some accessories, the dress went from drab to (IMHO) fab. Just like a book, you can't judge by it's covers, you can't judge a dress when it's on a hanger…My accessories and shoes were kept neutral for that boho-chic vibe and I threw in a burgundy (I wish the word oxblood would go away) bag for a subtle hint of color.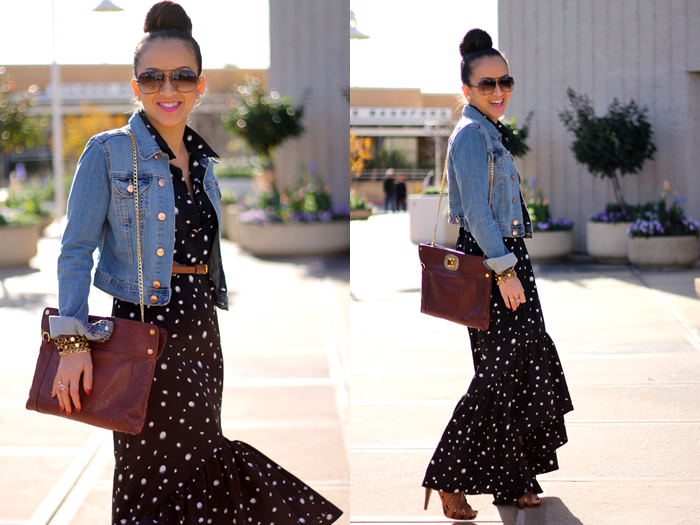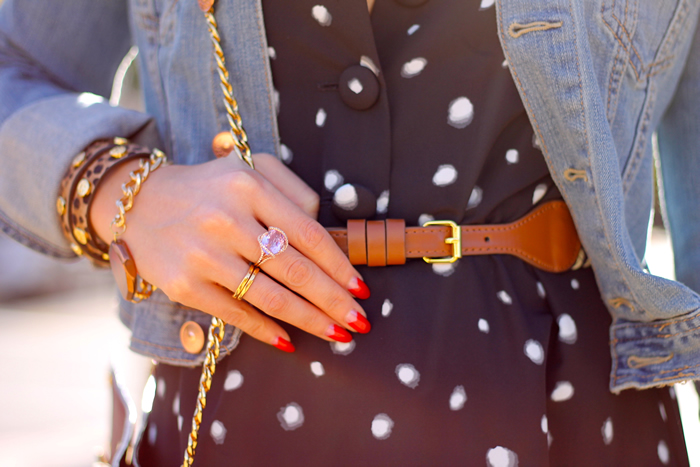 [Photos by NR]
Top: H&M denim jacket | Dress: ABS Allen Schwartz maxi shirt dress (similar-ish here and here) | Bag: Milly (similar here)| Bracelets: MoneeElizabeth, Tory Burch | Glasses: Giorgio Armani 
* * *
Happy 12/12/12 honey buns and don't forget to enter my Giveaway for a chance to win a $50 store credit + 20% off anything at MoneeElizabeth's etsy shop!
xoxo,