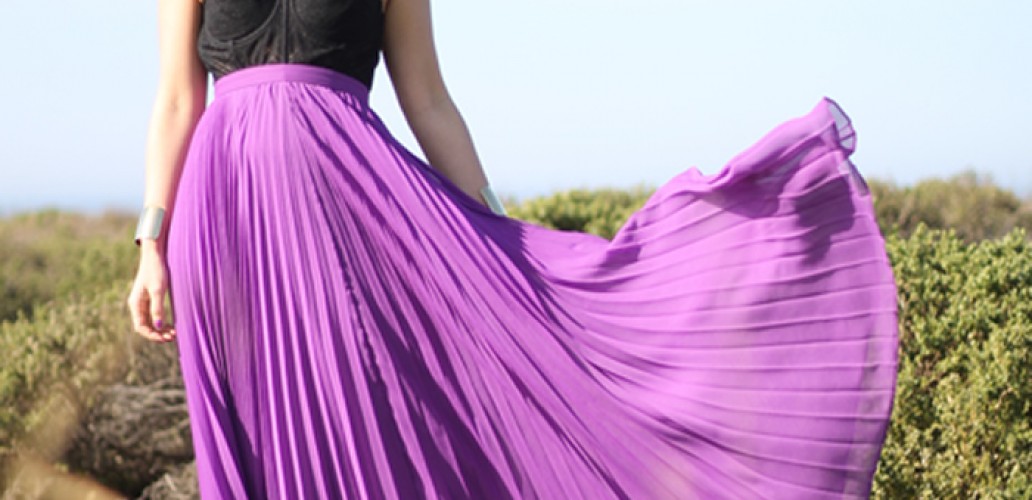 Sweet Violet…Part 1
"I know a bank where the wild thyme blows, where the oxlips and the nodding violet grows, quite overcanopied with luscious woodbine, with sweet musk-roses and with elgantine." – Shakespeare
[Photos by NR]
Top: Lace Corset from Nobody Jones (similar here)
Skirt: Alice + Olivia maxi skirt (similar for less here)
Shoes: Valentino (last seen here)
Cuffs and necklace from Bloomingdales
We spent Saturday morning driving up HWY 1 to stop by one of Half Moon Bay's best hidden gems…Cowell Ranch Beach.
Cowell Ranch Beach is considered one of the prettiest beaches along the Half Moon Bay coastside for it's seclusion and sense of intimacy. I particularly love the peaceful-farm meets breathtaking-coast atmosphere. There's a quiet trail that eventually lead to the curving stretch of golden sand tucked away from the rest of the world by towering cliffs in the middle of an area that's been a ranch since the late 1800s. Just wow.
Halfway along the trail, dandelions and wild flowers grew furiously in abundance dotting the landscape with a ray of color. It was such a serene backdrop against this violet maxi pleated skirt by Alice + Olivia paired with a black lace corset which I'm so in love with. But it didn't end there. Our quiet walk led to a breathtaking view… Stay tuned to see what's at the end of this trail.
See "Part 2" here