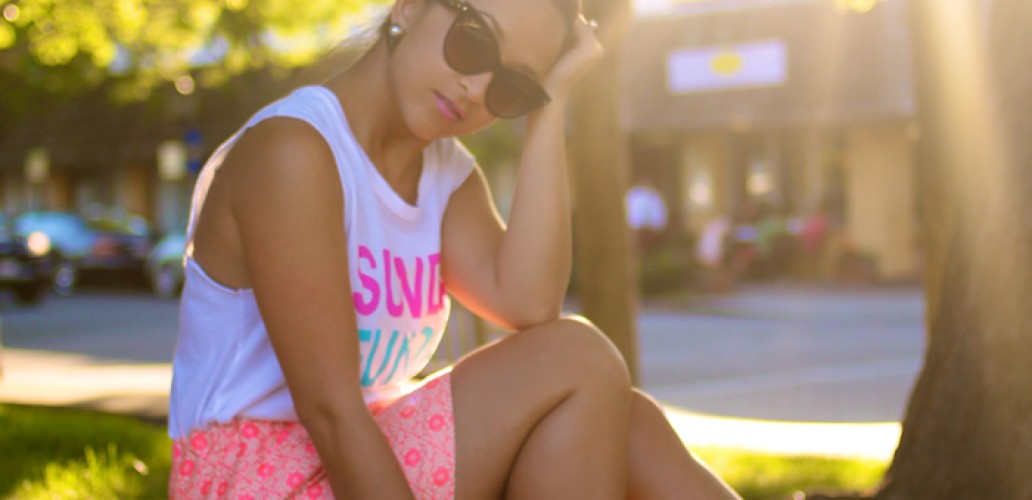 Sunday Funday: 3 Simple Ways To Dress Up A Casual Tee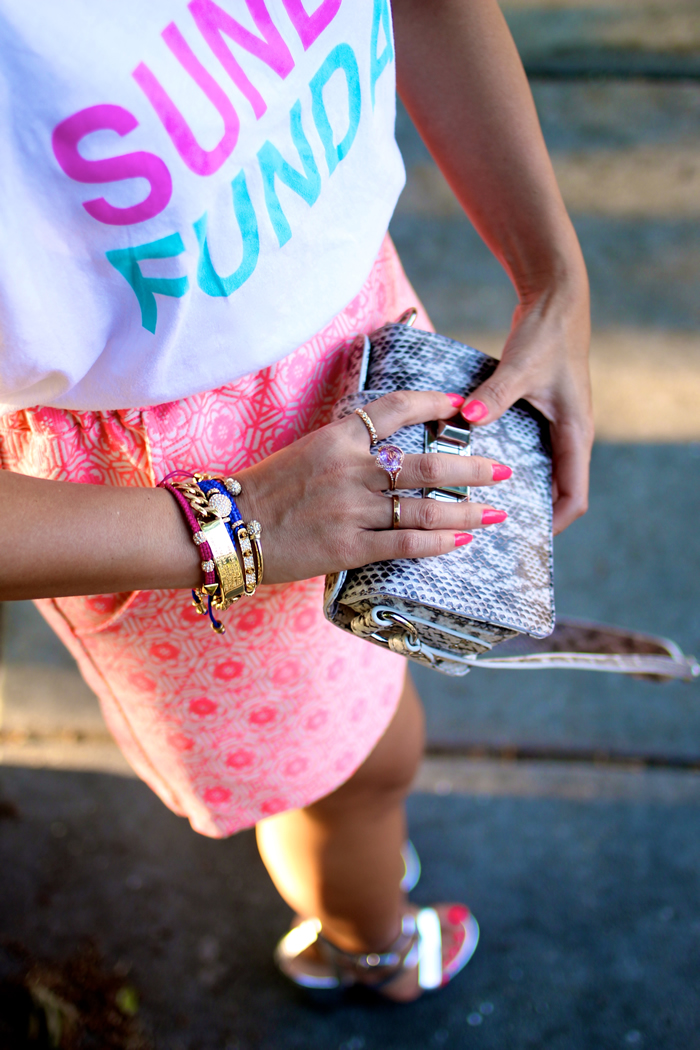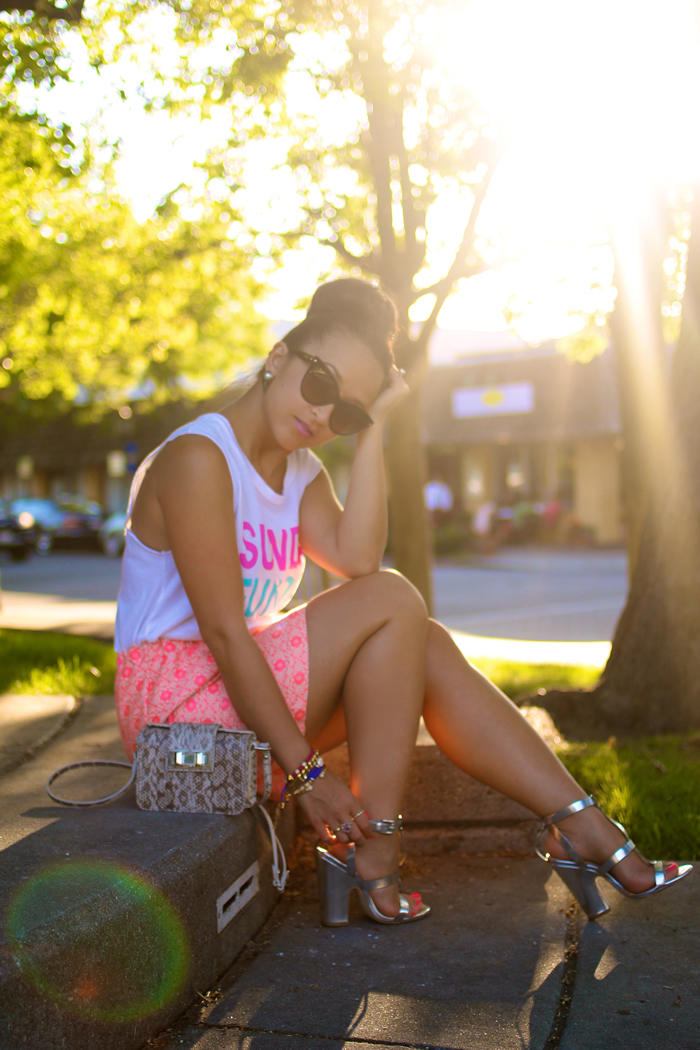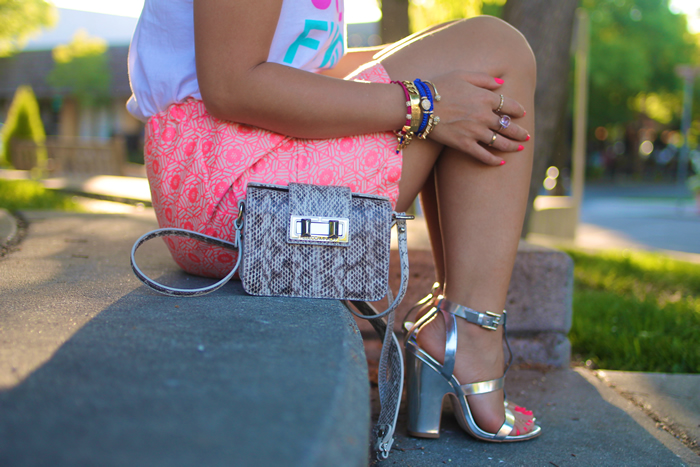 [Photos by NR]
Top: Project Social 'Sunday Funday' tee | Bottom: Lily White skirt (similar here, here and here)| Shoes: Zara metallic sandals | Bag: Rebecca Minkoff crossbody | Glasses: Dior cat eye sunglasses | Bracelets: Marc by Marc Jacobs ID bracelet, Aqua fireball cuff, Vince Camuto Macrame bracelets here and here
* * *
Happy day-after Sunday! The classic tee is usually my favorite weekend getup but I love to take it out of it's casual movie-on-the-couch role and give it a little bit of a dressy twist. I paired my tee with a printed skirt, metallic pumps, and lots of bright accessories for that chic summer look.
A few quick-n-easy ways to dress up a casual tee this summer is by adding a sexy pair of heels like in outfit 1; pairing with a feminine maxi skirt and fancy flats like in outfit 2, and adding a chic   skirt and metallic pumps like in outfit 3. I love all three for different occasions…
Which one if your favorite?
Outfit 1: Distressed shorts,  Nude sandals
Outfit 2: Maxi skirt, Chained sandals
Outfit 3: Pleated leather skirt, Metallic pumps