Style Me Retro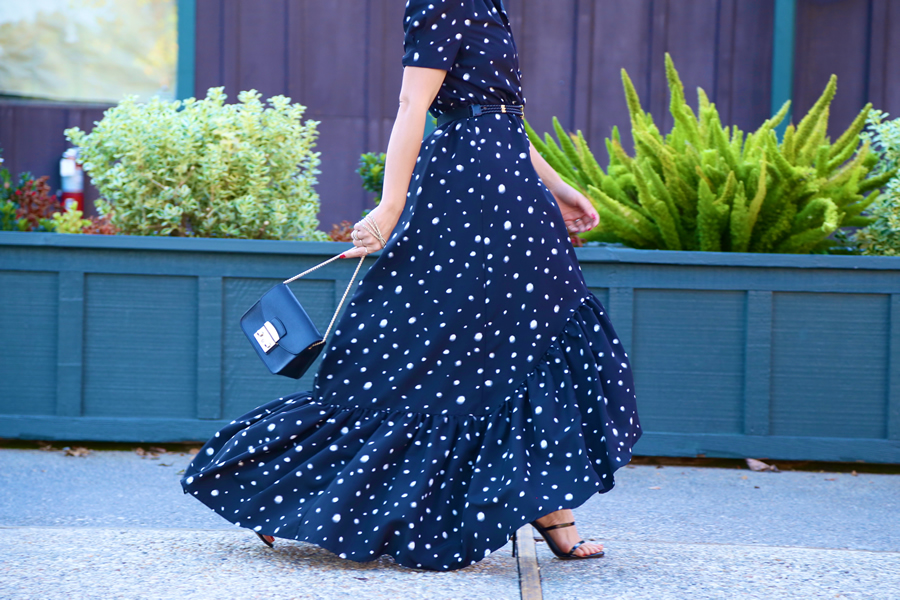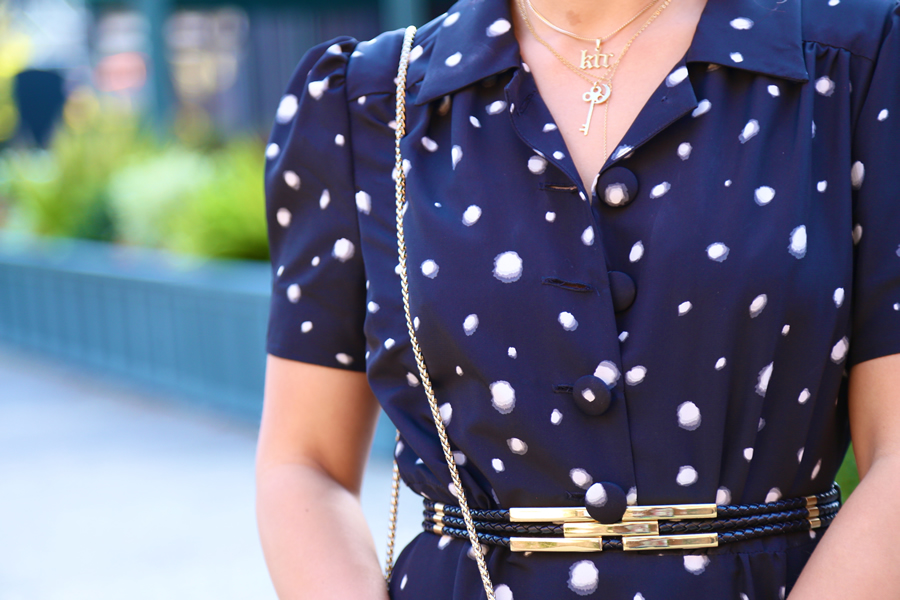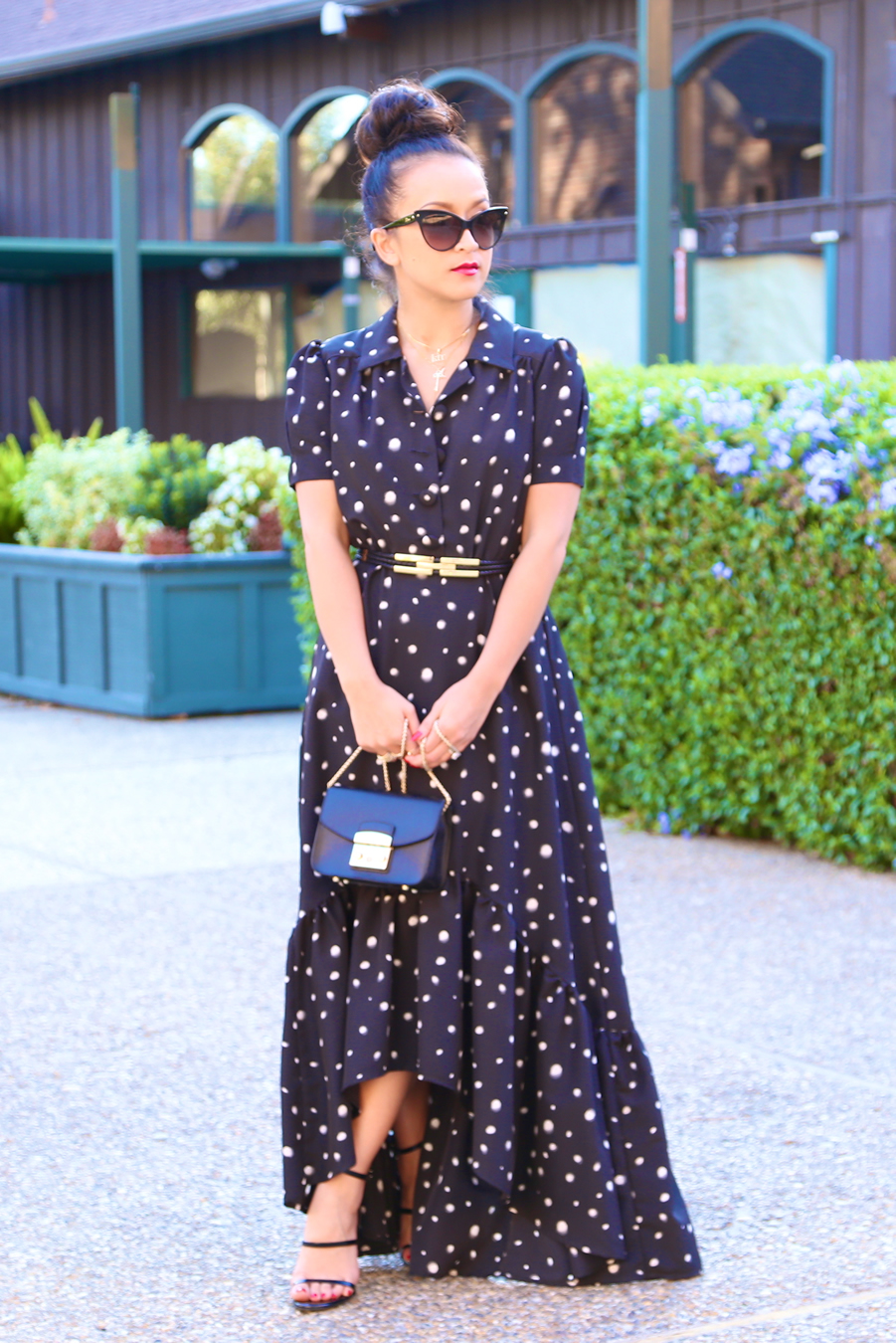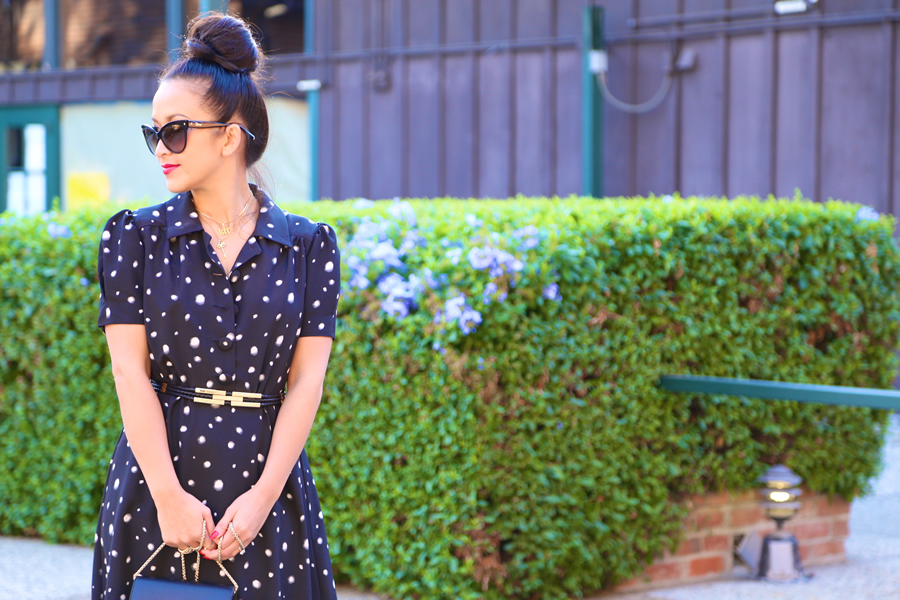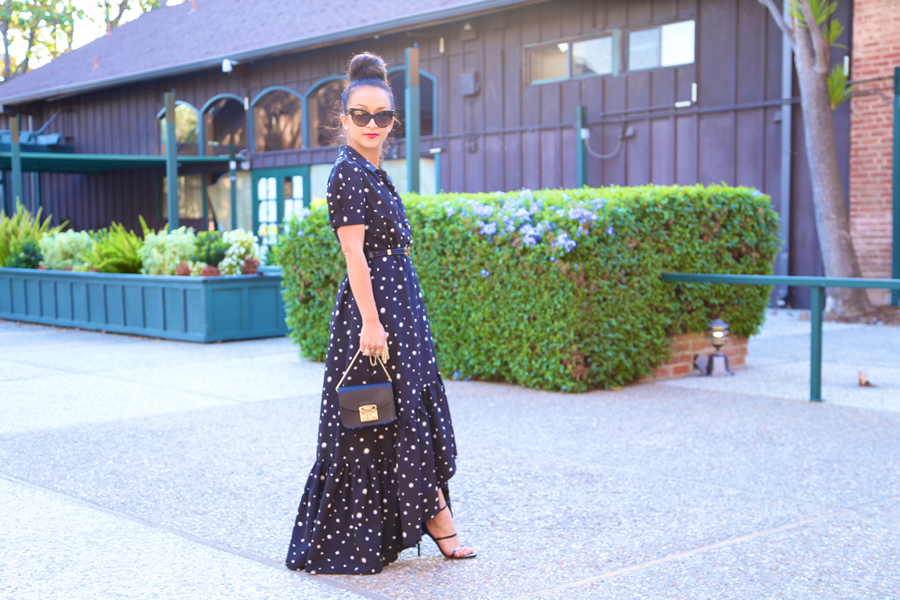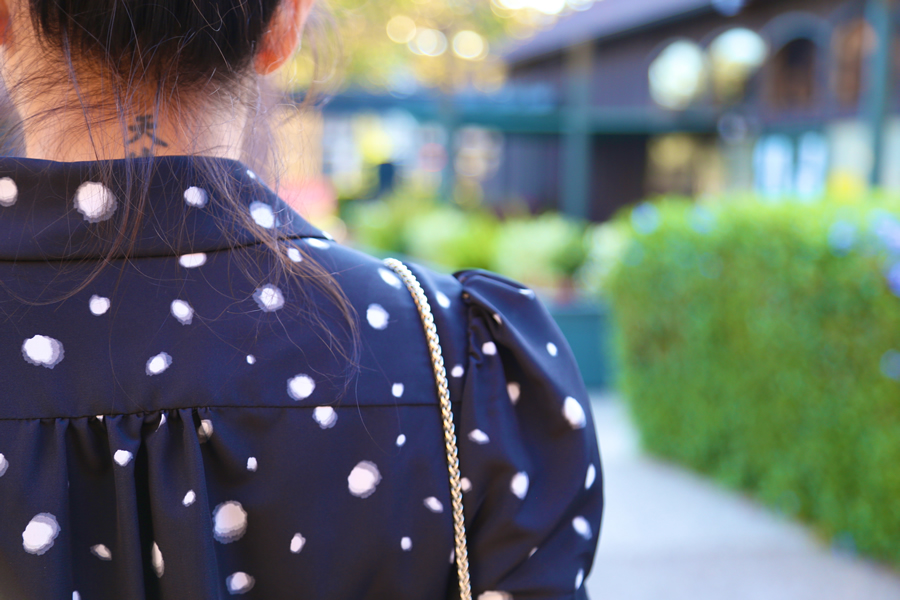 -Photos by NR-
ABS Allen Schwartz maxi shirt dress | Shoes: Topshop strappy sandals | Bag: Furla crossbody bag | Glasses: Dior cateye | Accessories: Gothic initials necklace, Tiffany key necklace, quarter moon necklace via Etsy, BCBG belt
* * *
British philosopher Francis Bacon said, "Fashion is the only attempt to realize art in living forms and social intercourse". This living form of art holds power – power to control a part of one's image. Anyone can play a role, embody a story, or represent an era based on what he or she chooses to wear.
I remember when I first saw this dress on the sales rack at Bloomingdales a few years ago… it was 4 times too large for me and I almost passed it up. I tried it on, put it back, then tried it on again… wondering if I can altered it without too much complications (I'm lazy), and finally decided to give in when the sale price was too good to pass up. Well, I'm so glad I didn't because after altering it, the fit was perfect and here a few years later, it's still a hit whenever I put it on. When I wear this dress, I feel elegant, confident, and as if I was transformed back to a certain decade. Sometimes I joke and say it's vintage and that it belongs to my mom. :)
Ahhh, is it Friday yet?
XO, KTR
SHOP THE LOOK