Sticks and Stones: Body Image and the Mean Girls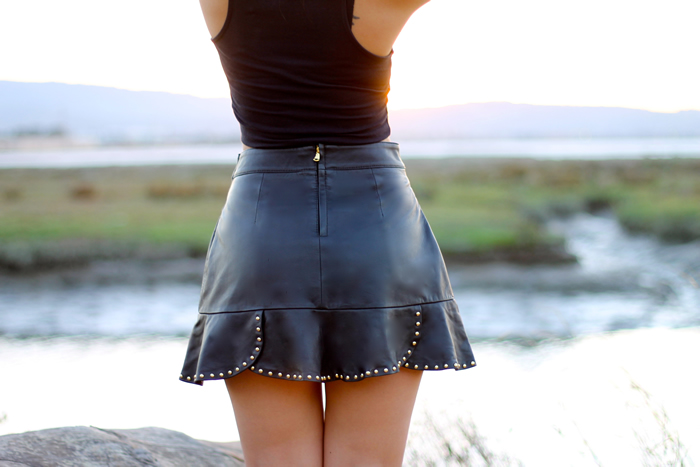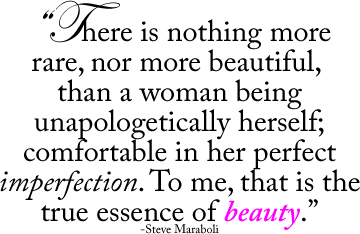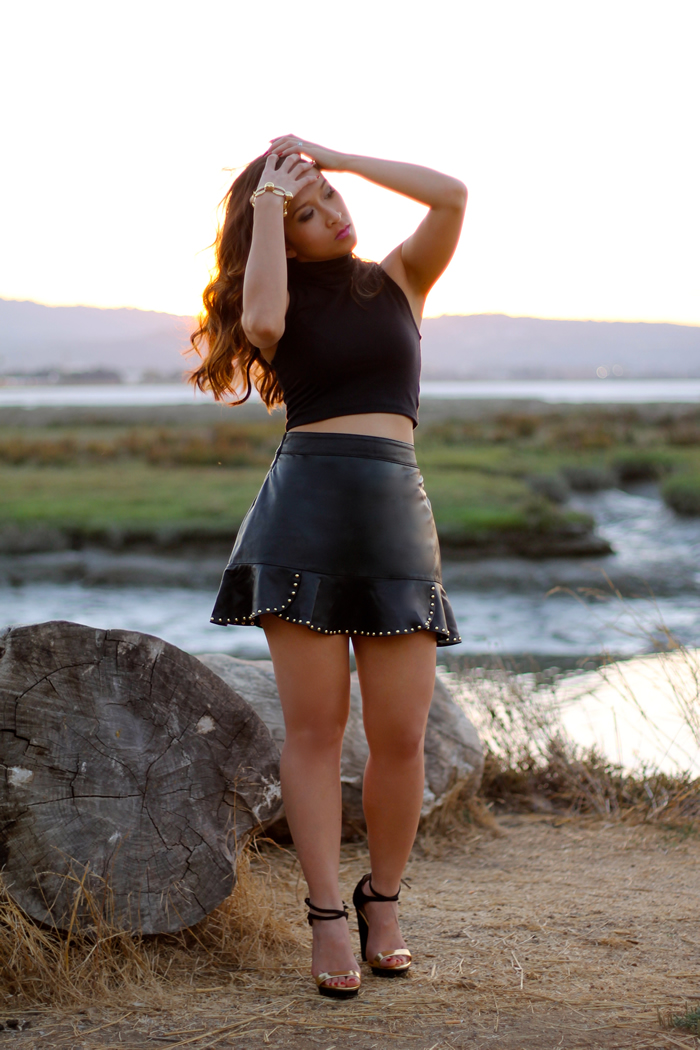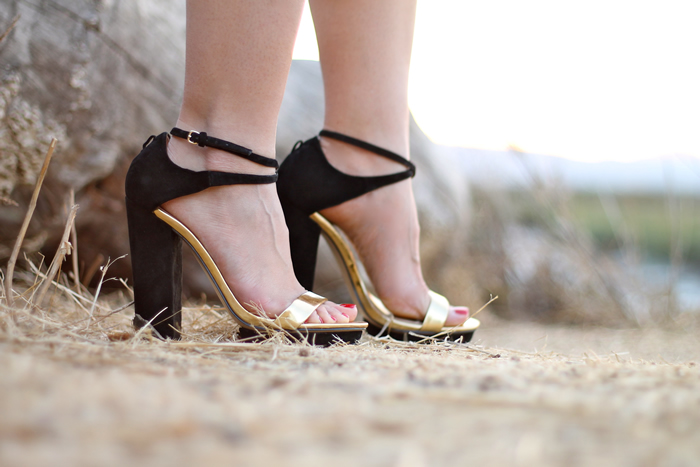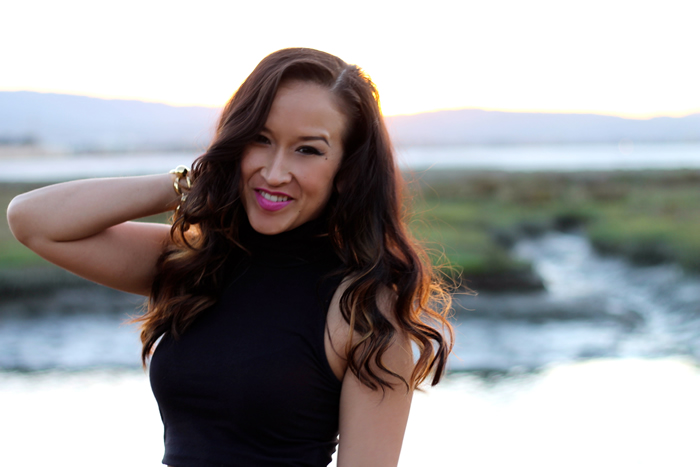 [Photos by NR]
Top: Forever 21 crop turtleneck | Bottom: Zara leather peplum studded and frill skirt | Shoes: Zara wide heel strappy sandals (old; also seen at ebay) | Bracelet: Kate Spade
* * *
We all know that beauty lies in the eye of the beholder and it's always interesting how the perception of "beauty" changes from person to person. Of course everyone has the right to their opinion but does it mean it's ok to not have any manners?
I know with fashion blogging it's inevitable that I will come across negative comments from time to time. After-all, I am putting myself out there…In the last few months, my photos were posted on a few instagram fashion accounts and facebook pages. There were nice comments but among those were some ridiculous comments such as my arms are too fat or my legs are too big and they need to be skinnier.
By no means has any of these comments affected my self esteem because I happen to love my body the exact way that it is, but I can't help but feel sad how such rude and thoughtless comments are affecting the million of young girls out there who are depressed and/or are suffering from serious eating disorders and what harmful things they could be doing to their bodies just to fit the perception of beauty.
I'm certain these "mean girls" may be nice somewhere deep down in their tiny little black hearts, and the need to criticize someone stemmed from their own suffering, insecurity and lack of love and appreciation, but it makes me angry that folks like these can affect someone out there who is truly having real life issues or can caused someone to think that they are not beautiful enough. It's a shame that instead of uplifting each other as women, some prefer to drag you down.
This topic is close and dear to my heart because I have close friends and family who has been affected in one way or another and I've always try to be the most positive and uplifting cheerleader for them, hoping it can help but sometimes it doesn't.
Have you ever been affected by negative comments either from a friend, co-worker or a stranger on the internet? I'd love to hear your thoughts!