Simply Sophisticated Summer.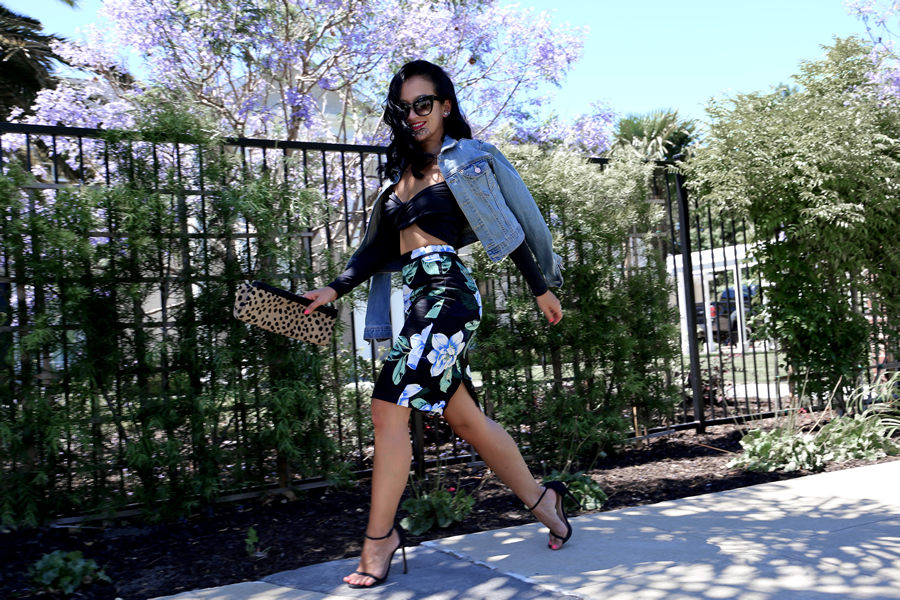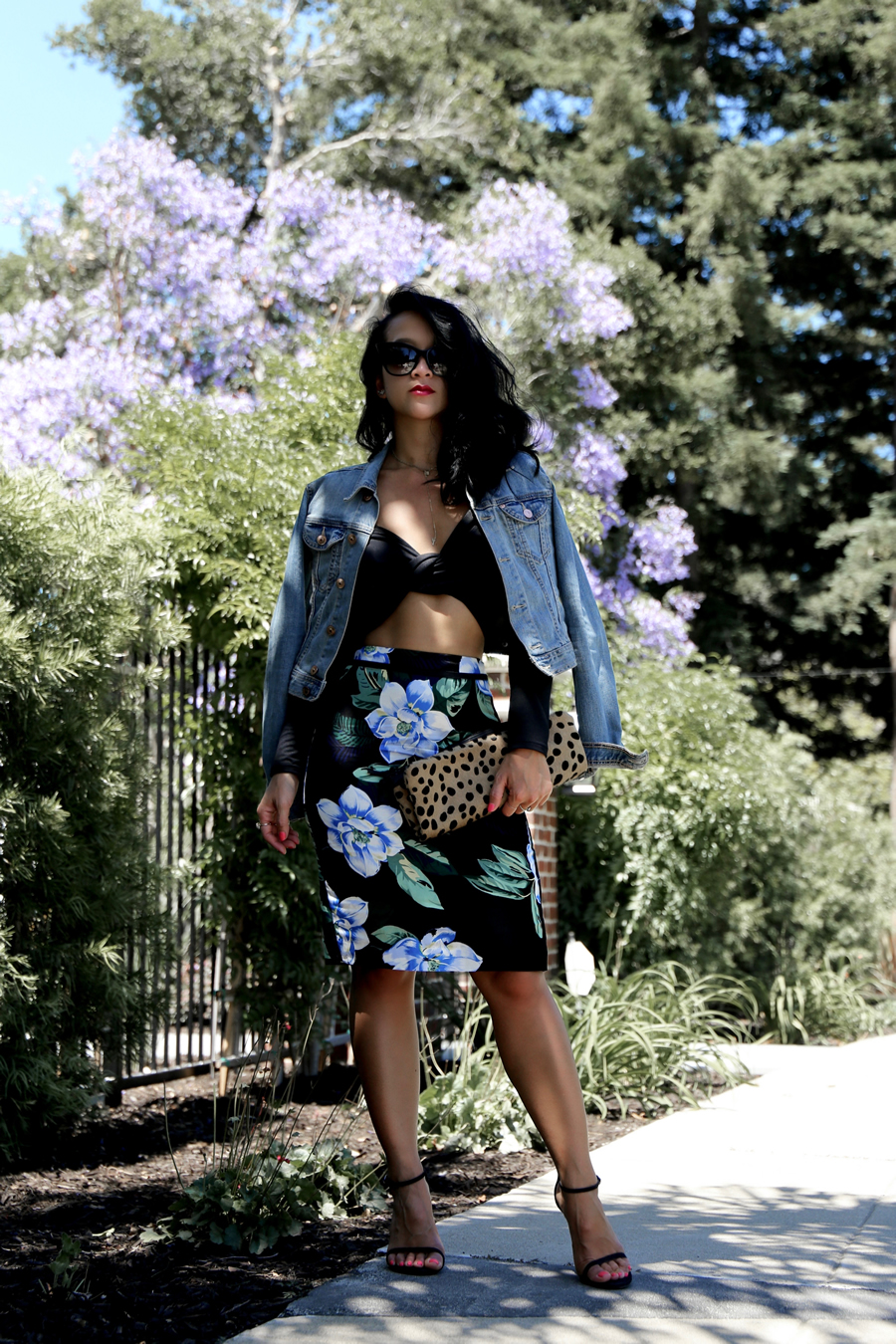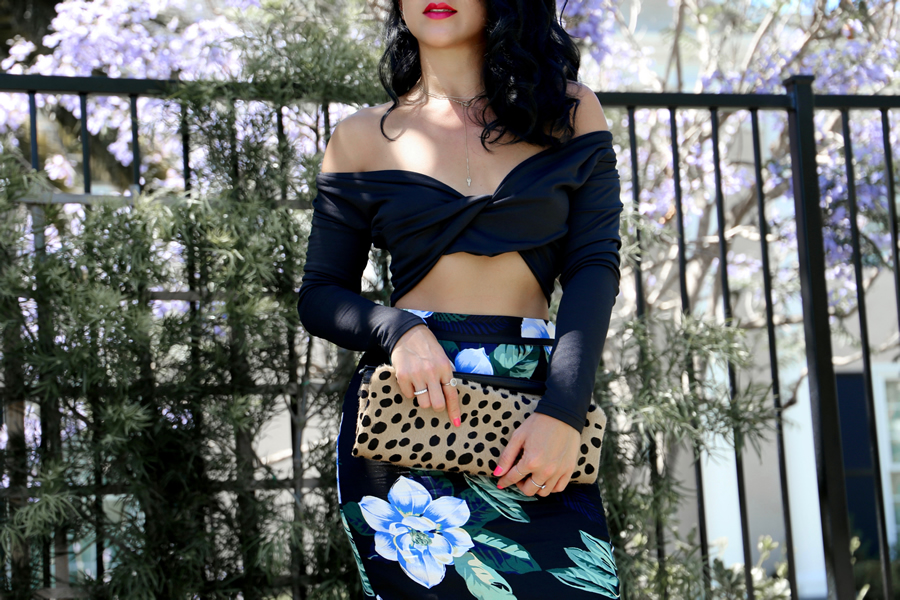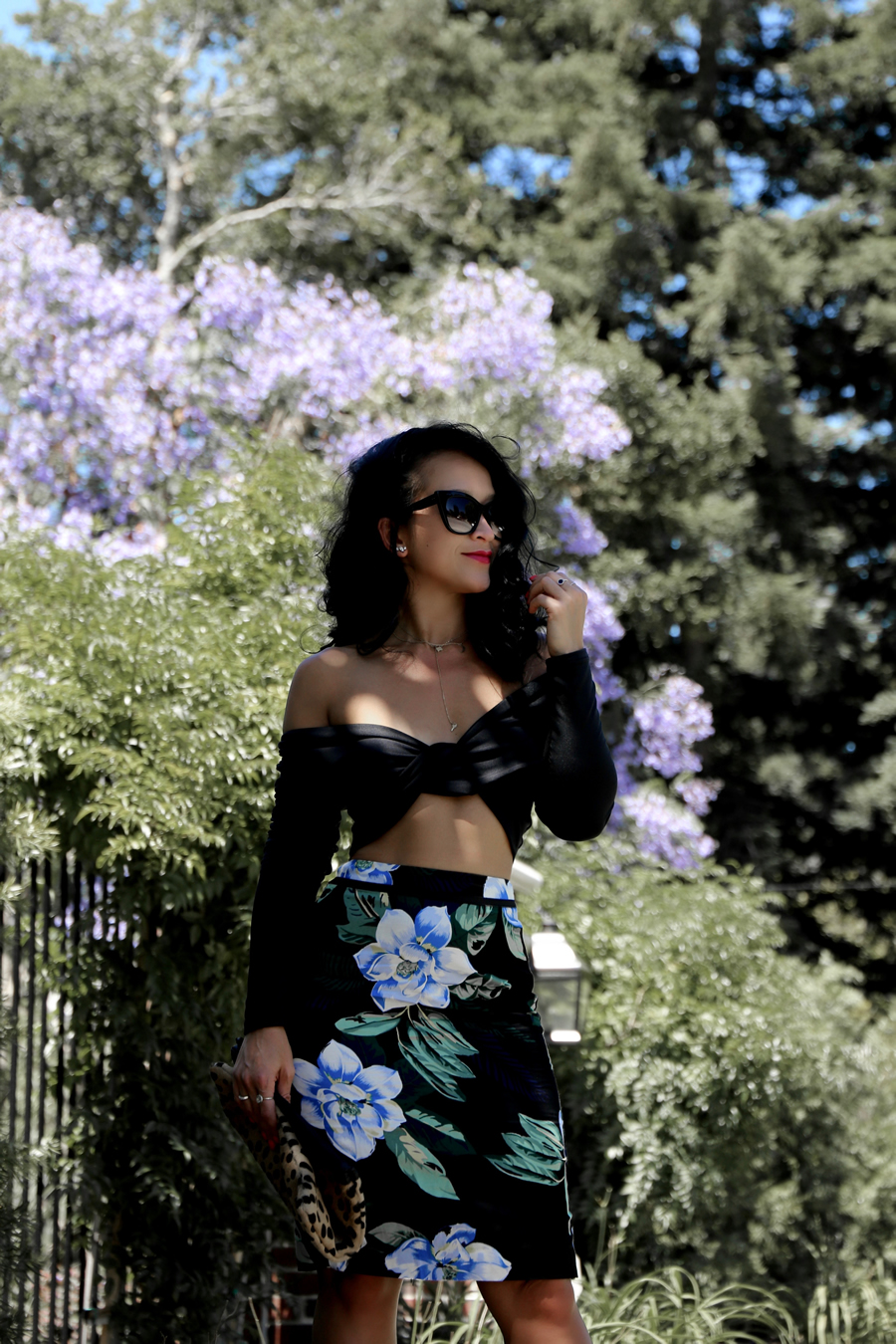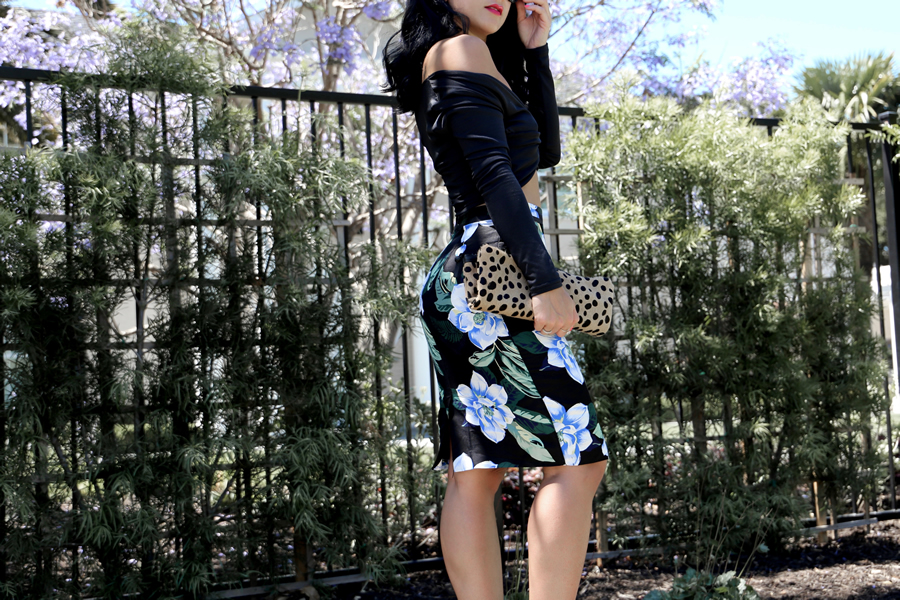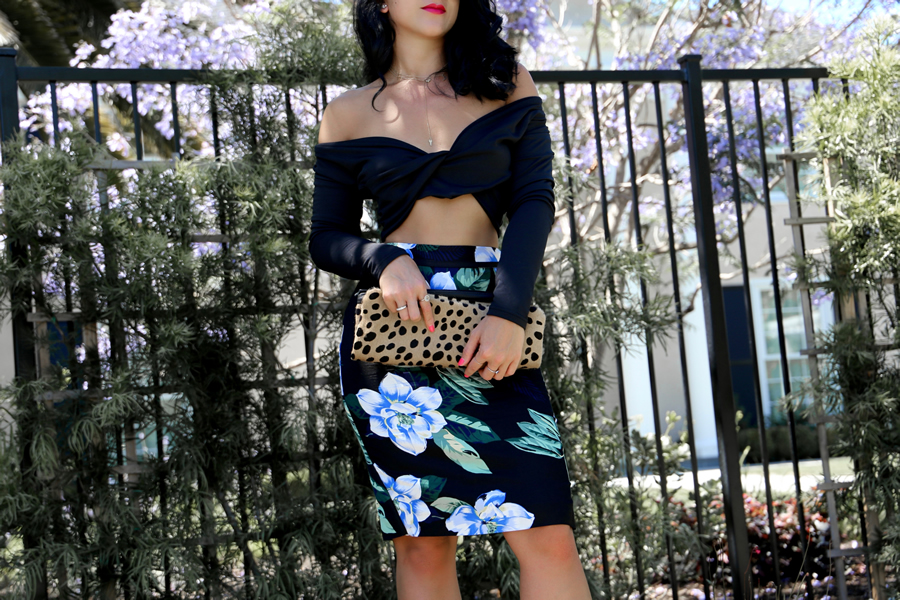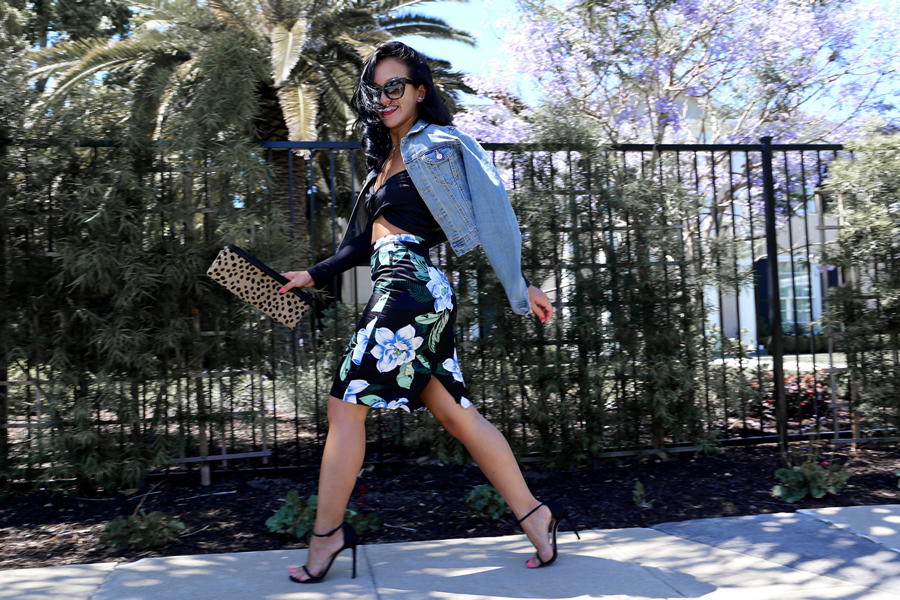 Top: Crossed front twist crop top (same in white) | Skirt: Banana Republic floral pencil skirt | Shoes: Stuart Weiztman nudist sandals | Bag: Cortnie | Glasses: Dita eyewear
* * *
SHOP MY LOOK:
I have this thing for florals and when it's florals on a fabulous skirt, I'm sold. There are a few classic pieces I think every woman should have in her wardrobe and one of them is a pretty floral print skirt.
Today I'm sharing Banana Republic's new Simply Sophisticated Summer collection that celebrates the idea of letting fashion be a state of mind and dressing up because you really want to. I styled this adorable floral skirt with a sexy crop top for night, but juxtaposed it with a denim jacket for an effortless 'elevated-meets-easy-breezy' look. When it comes to accessorizing, I'm pretty simple and I like to go with the bare minimal. I wanted my outfit to stand out on its own without too much cluttered, so I kept my shoes pretty simple and added a leopard bag for some fun print mixing. Fashion is all about self-expression and I love to mix and match different elements. In my opinion, some of the most interesting outfits usually come from mixing various elements of color and ordinary, classic and trendy, edgy and sweet…breaking up the expected and pairing it with the unexpected.
Banana Republic's Simple Sophisticated Summer collection is all about the ultimate versatility and there is a 40% off right now!
Here are some of my favorite summer pieces.
Disclaimer: Sponsored post