Ribbon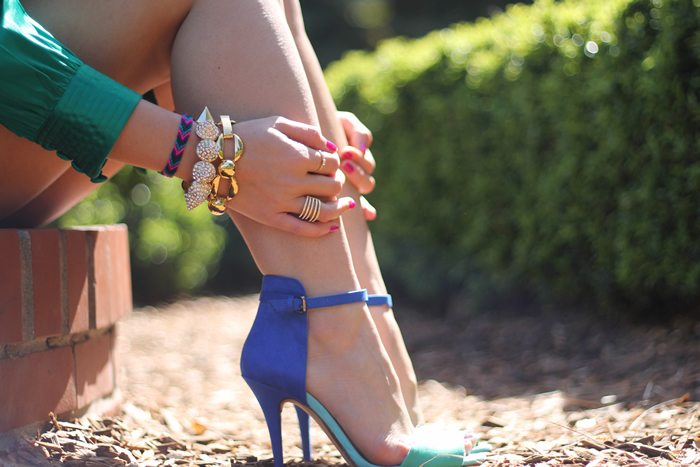 "We've got this gift of love, but love is like a precious plant. You can't just accept it and leave it in the cupboard or just think it's going to get on by itself. You've got to keep watering it. You've got to really look after it and nurture it." -John Lennon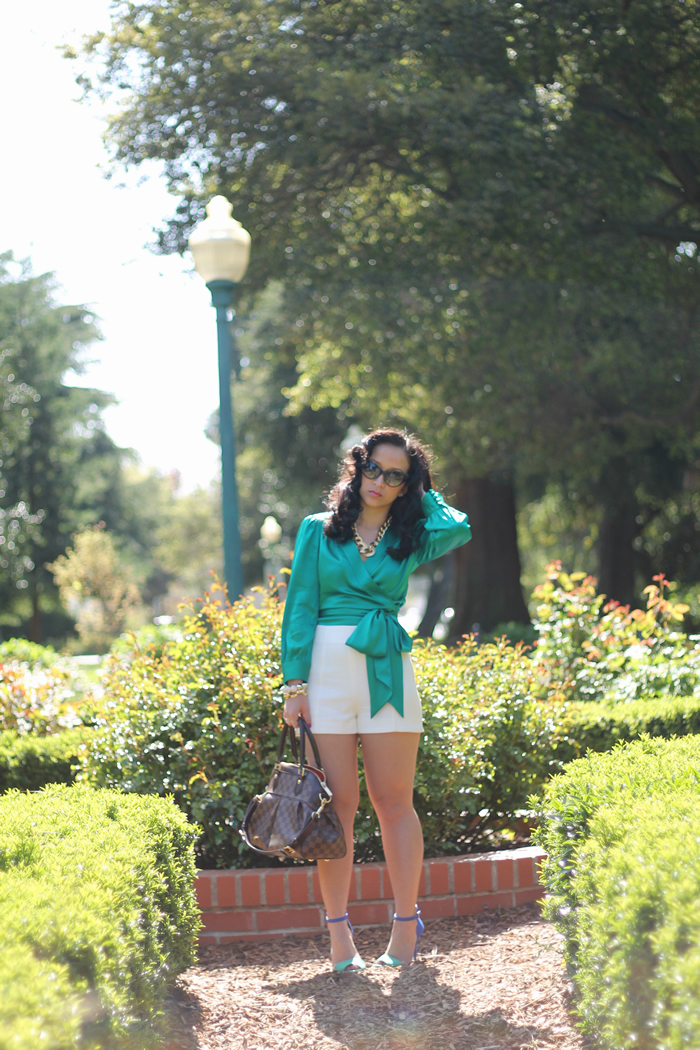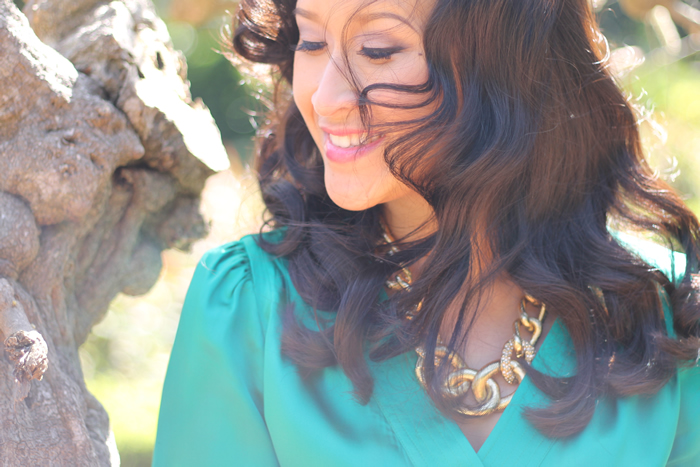 [Photos by NR] Top:
Diane von Furstenberg
green blouse (similar
here
) Shorts:
Zara
white high-waisted shorts Shoes: Zara Purse: Louis Vuitton Trevi PM Glasses: Tom Ford Bracelets:
Kate Spade
beverly boulevard, friendship from Forever21, spikes from Ebay Necklace: semi-DIY (came from a dress)  
One of my summer's wardrobe essential has got to be a pair of white high-waisted shorts. But I find it difficult to find a pair of white shorts that's perfect. It's usually too thin and everyone can see your pink neon panties (what? isn't everything neon these days?) or it's riding up your who-who whenever you move. That's definitely annoying! So I was pretty delighted to find these Zara shorts to be just the right fit and have just the right amount of material.
With the proper fit and material, white shorts can be comfy, chic, and best of all, it'll never go out of style…Paired your shorts with a loose cropped tank for day and eased into night with a silky blouse or dark blazer. In addition to its longevity, the versatility of white shorts definitely gives it another good reason why owning a pair is a must.
Ladies: What's your verdict on white shorts?