Purple Passion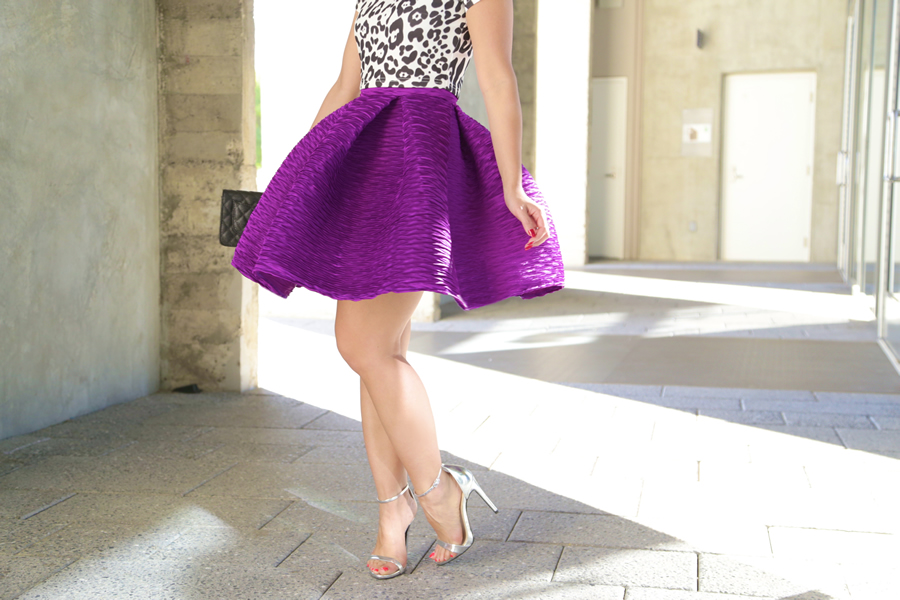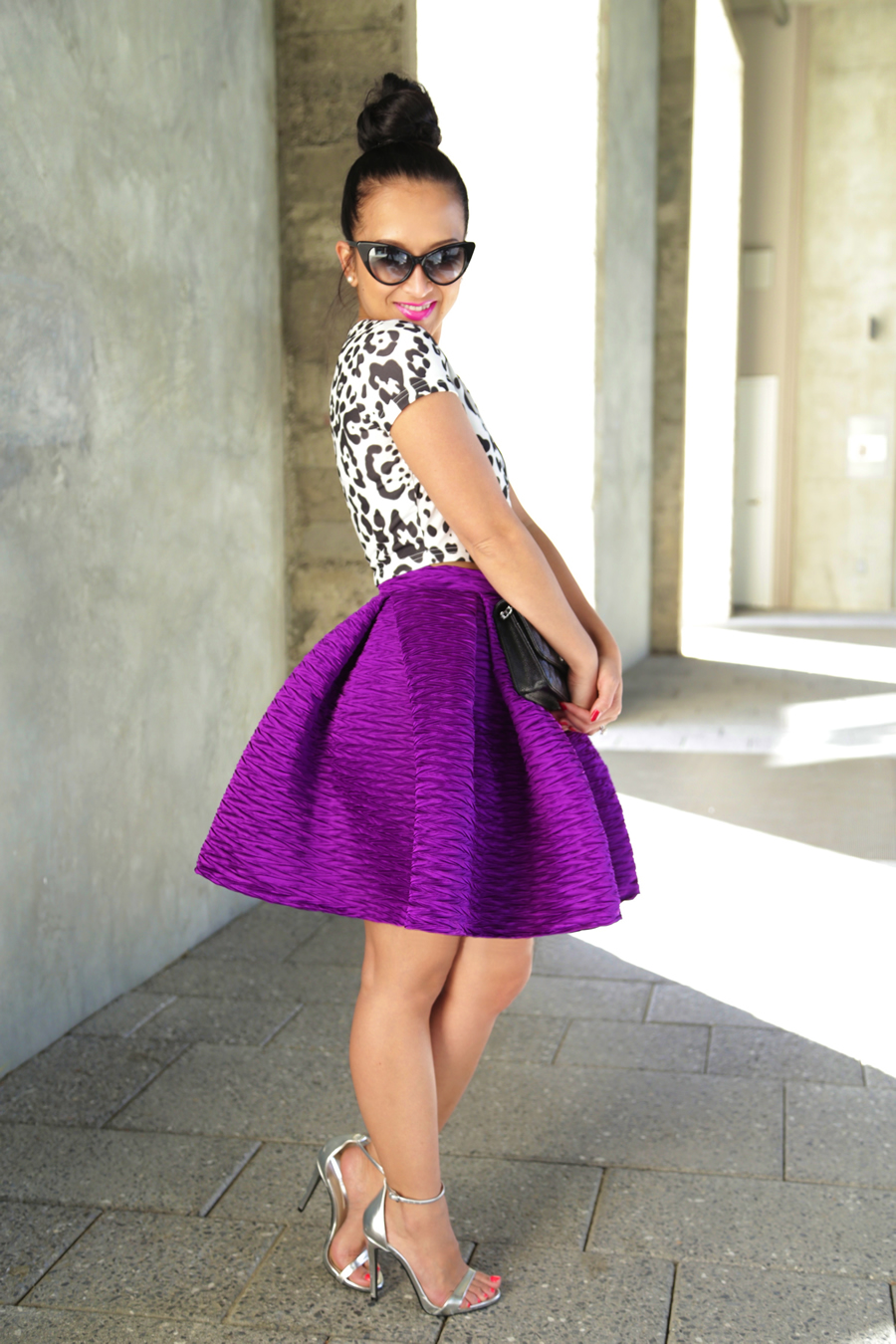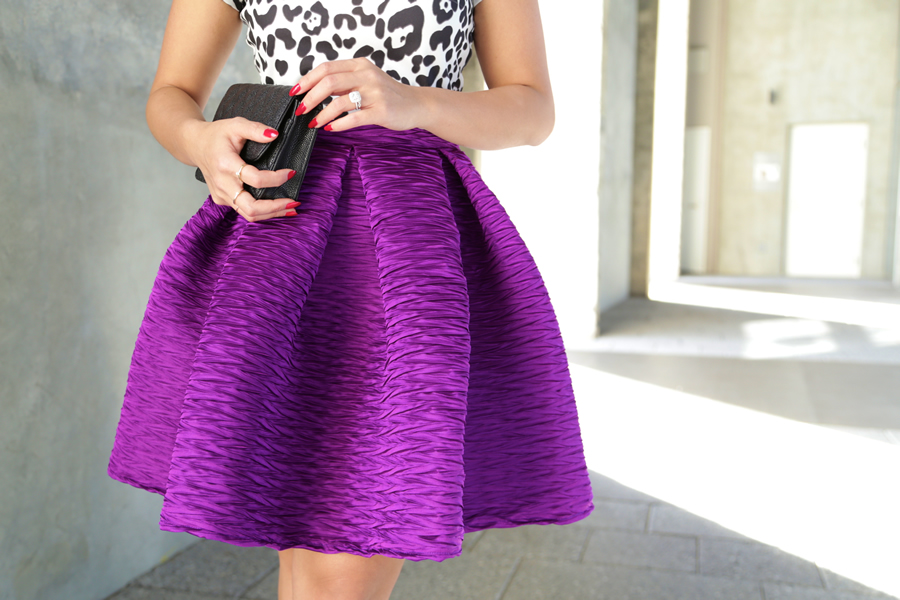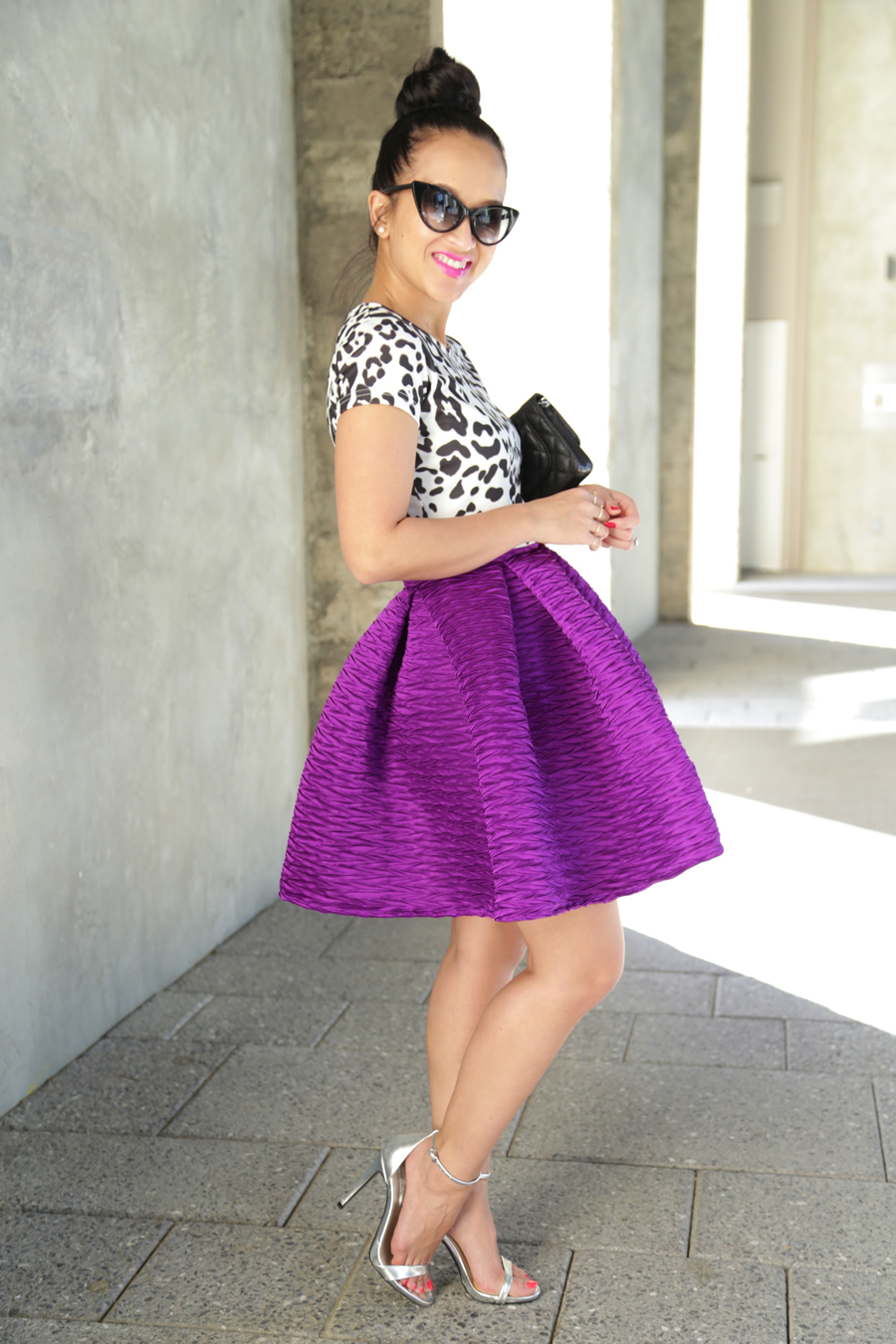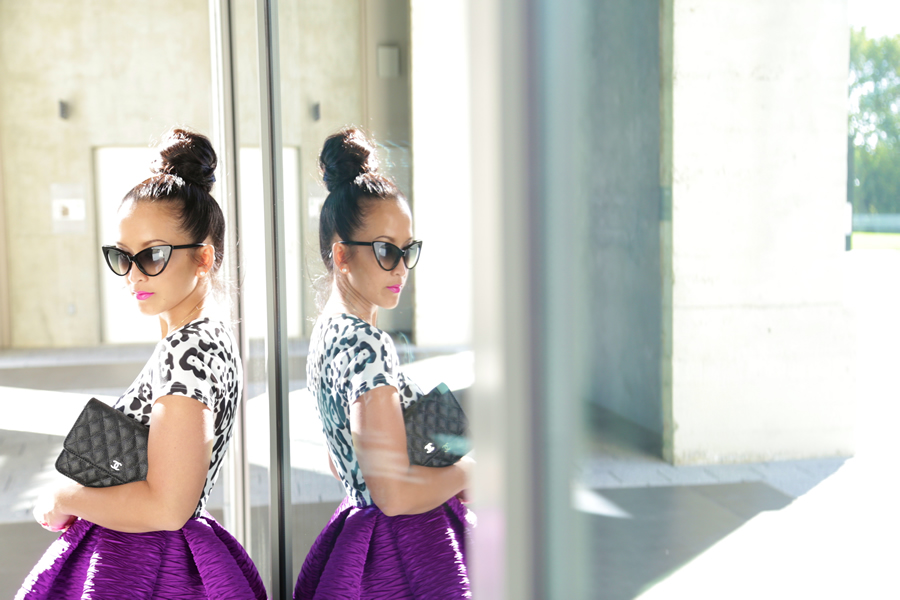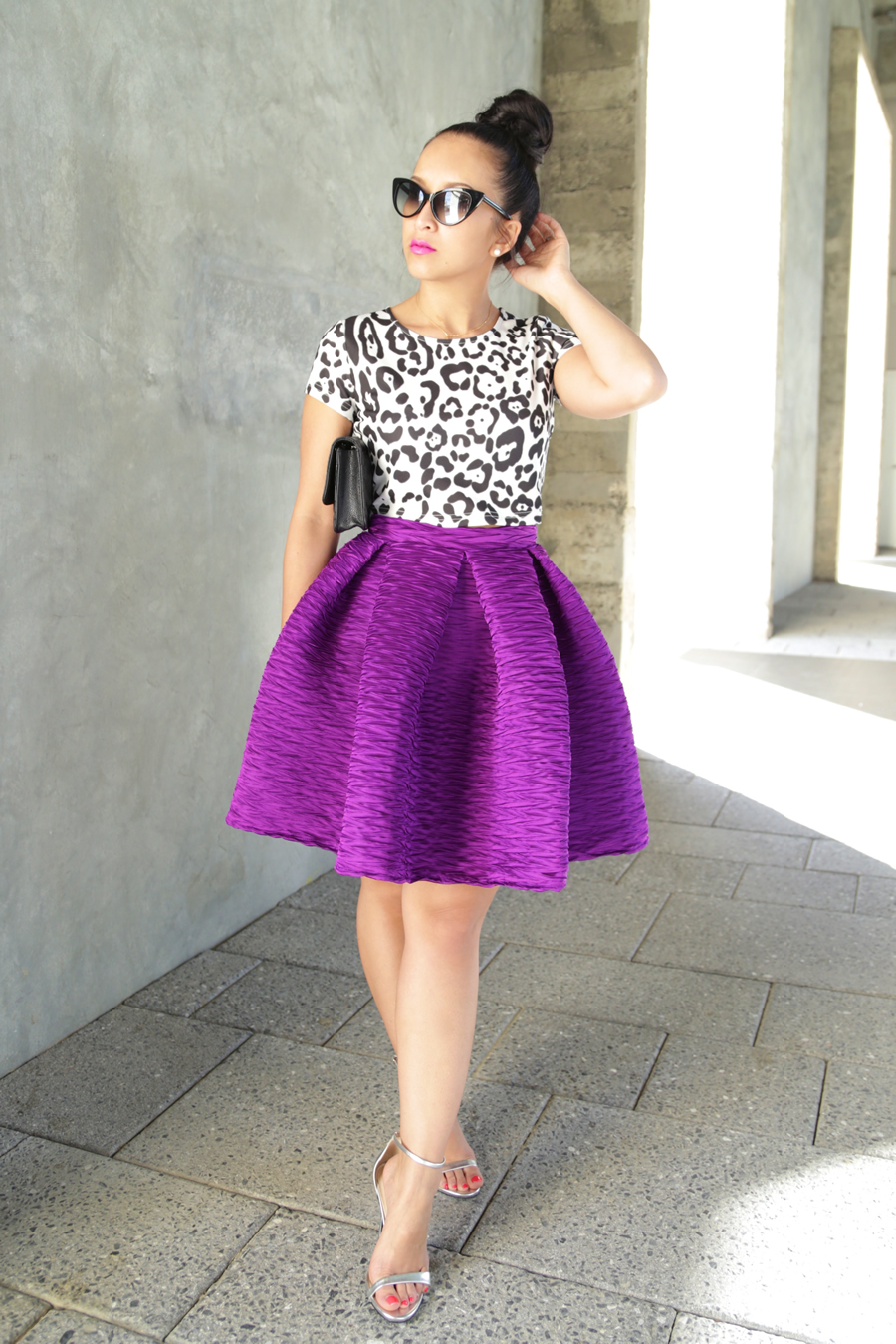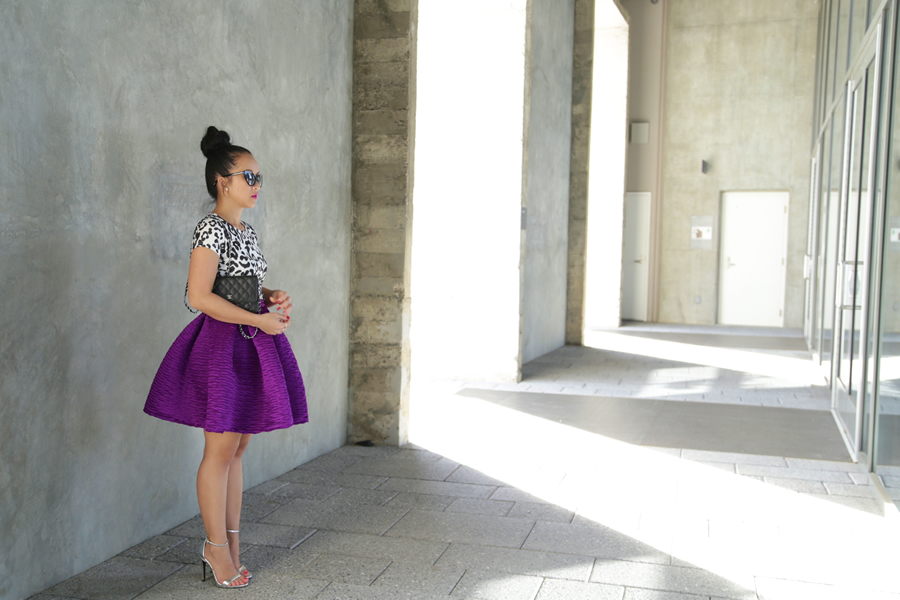 -Photos by NR-
Top: KTRcollection Leopard print crop top | Bottom: KTRcollection Custom Fit skirt | Shoes: Zara (similar here and here) | Bag: Chanel WOC bag | Sunglasses: Tom Ford cateyes
* * *
It's really hard for me to stay away from colors and by now I think I will just give up trying. For me, colors are appropriate for anytime of year. It's never about what's on trend or in style, but it's all about how I feel and what makes me happy…and purple is my year round happy color (it was also my wedding accent color)!
What I love about this fabric (besides the amazing vibrant purple and feeling totally regal in this skirt) is that the fabric is soft and lightweight, it has this cool 3D texture and when pleated into a skirt, it created this beautiful flare shape all on it's own with any additional help from a tulle liner (or petticoat). I paired this skirt with a black and white crop top and kept everything else simple but I can't wait to try something bright and fun like color-blocking or casual with a chambray top or solid top.
Hope you had a wonderful weekend!
xo, KTR