Print Mixology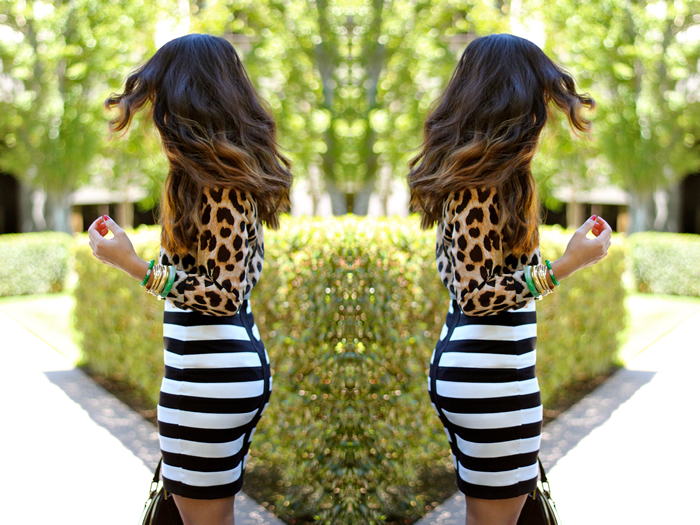 I have been wearing a lot of solids and muted colors lately, and I'm kinda missing my bold prints and bright colors. For now, I'll play with simple patterns: leopard and stripes with a dab of chevron mixed in.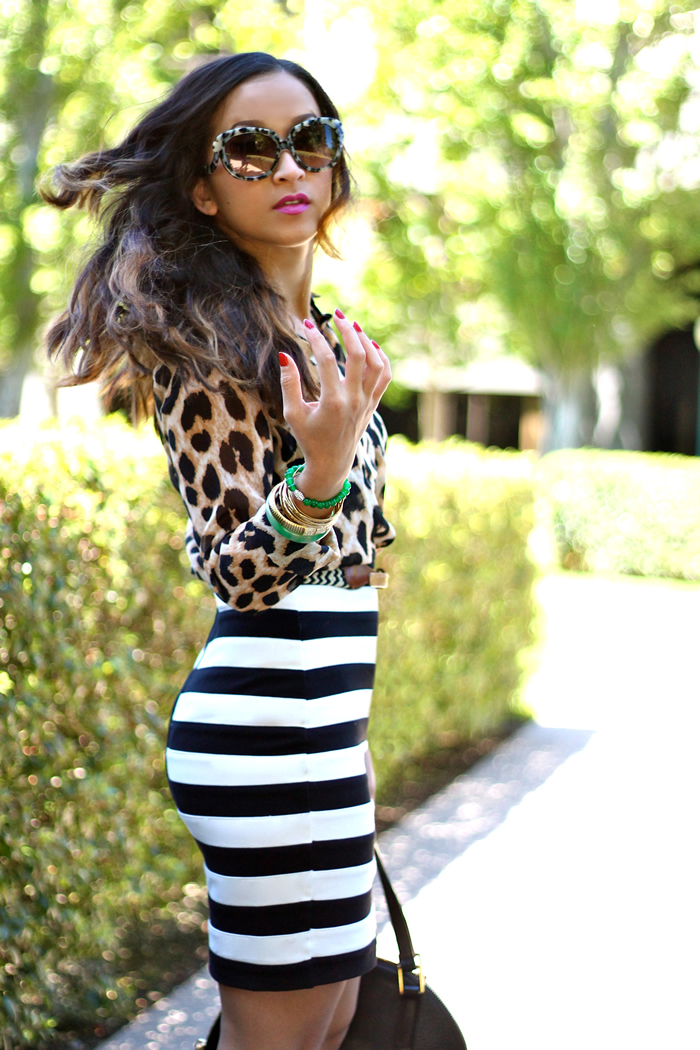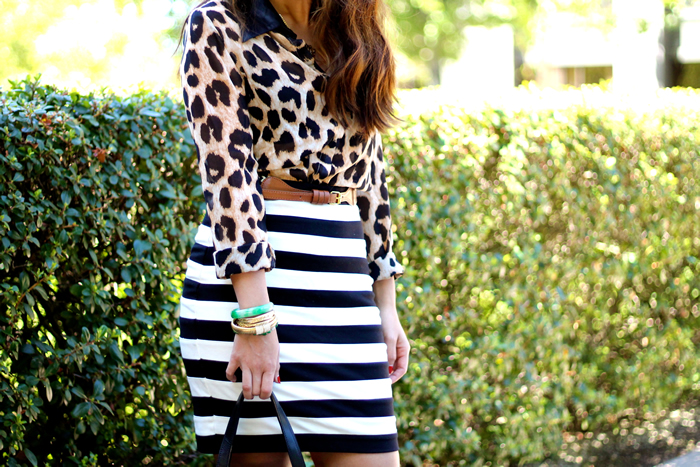 [Photos by NR]
Top: Leopard print blouse thanks to Oasap | Bottom: Express (old; similar here) | Shoes: Classiques Entier pumps| Purse: Marc Jacobs Crosby Sutton | Sunglasses: Lumete Vedrina | Belt: BCBGeneration
* * *
I remember seeing my closet a few years ago filled of stripes, dots, floral and animal prints but never thought to mixed them together. Nowadays mixing patterns and prints has no boundaries. There are all sorts of tips out there on how to mix prints…but I think the key in making prints flow together is the wearer's attitude and confidence. I've seen  3-4-5-even 6 different prints, wildly worn together that made my head spun…somehow the person wearing it made it work. I think all 6 would make me look like I just escaped the madhouse, but I'd love to experiment more with exotic and ikat prints. Do you think attitude is everything when it comes to fashion?