Petite Fashion Challenge #15: Chic Pin-spiration
I'm excited to participate in my 3rd Petite Fashion Challenge #15 (PFC) and this month's challenge is hosted by Long Live Classy. Check out her blog to see the list of other participants.
The Challenge: "Find a pic of an outfit you love on Pinterest, and re-create it the best way possible!"
I remember falling in love with Carrie Bradshaw's green mint tulle skirt in Sex and the City, so as soon as I read the challenge details I knew exactly who's outfit I wanted to recreate! After checking online for a similar skirt with not much luck, I decided to create my own… Two days of 'trial and error', eleven yards and 6 layers of tulle later, please say hello to my little creation!
Every girl needs to own a tulle skirt. They are playful, feminine, and so much fun! Best of all, it's one step closer to feeling like a princess! Carrie's outfit was my inspiration, but I wanted to add my own personal touches…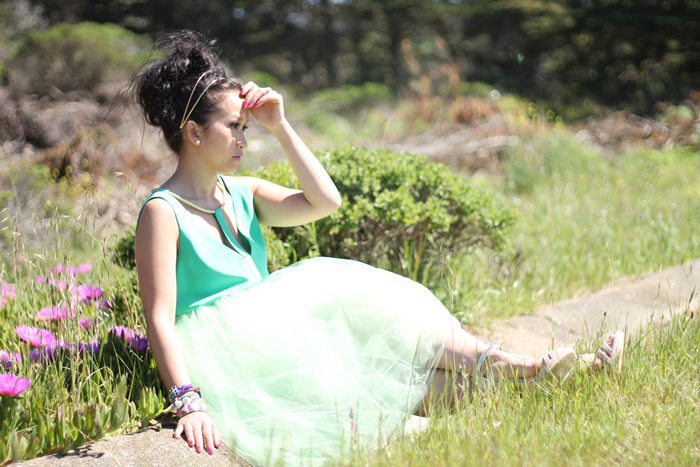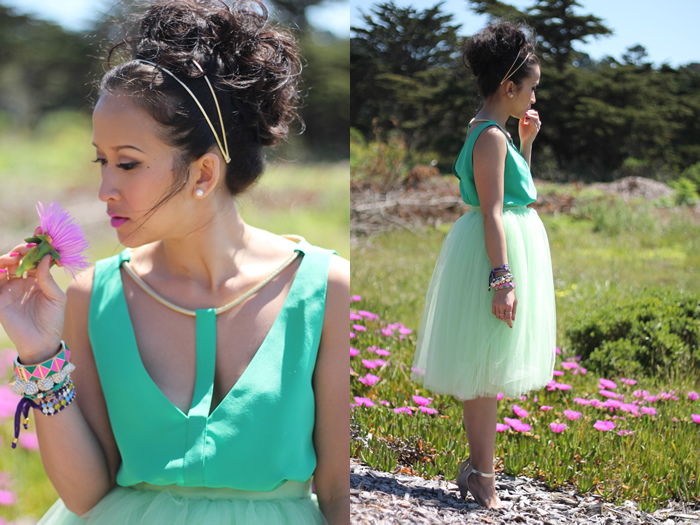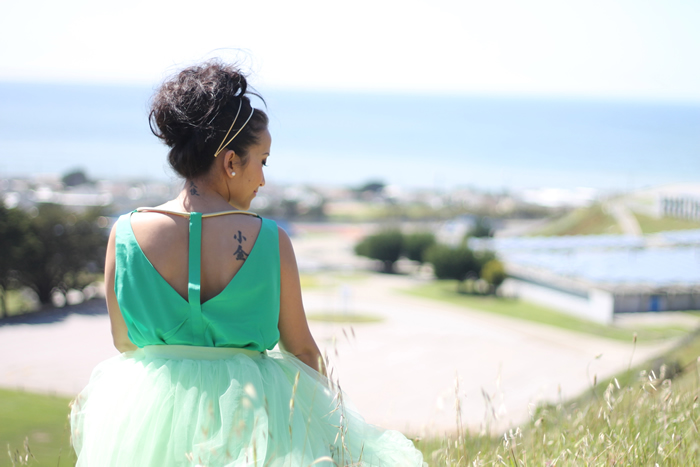 From the start I knew I wanted these photos to be taken on top of a hill, somewhere filled with greenery, nature and a bit of a view. We were in Pacifica and came across this beautiful spot. Even though there was a small hill to hike (if you're wondering, I switched shoes lol), when we reached the top it was perfection.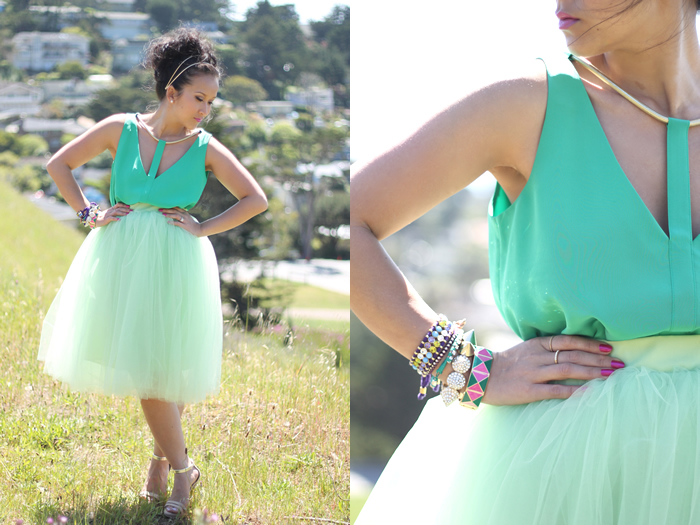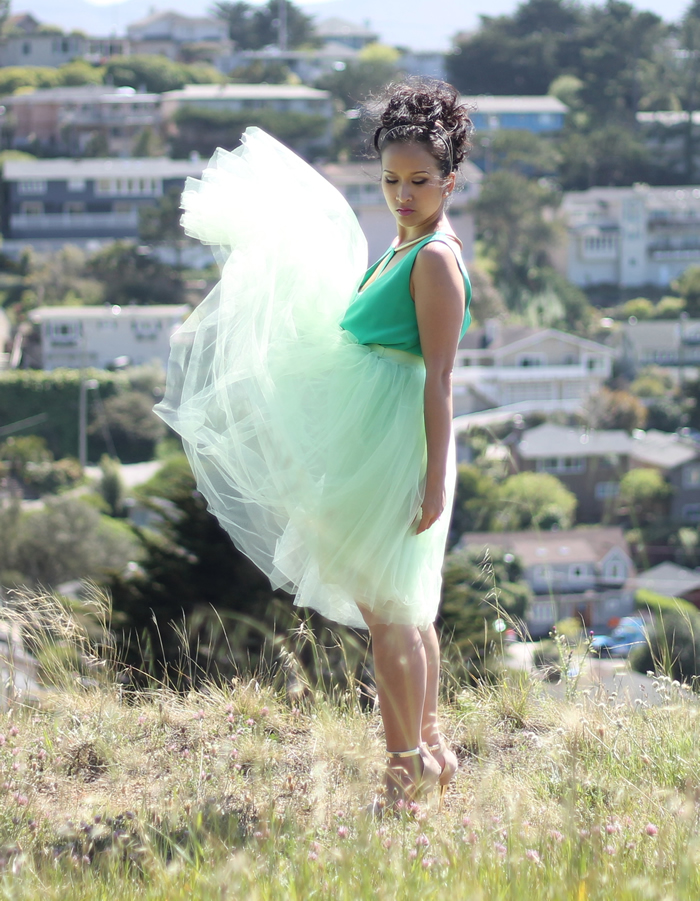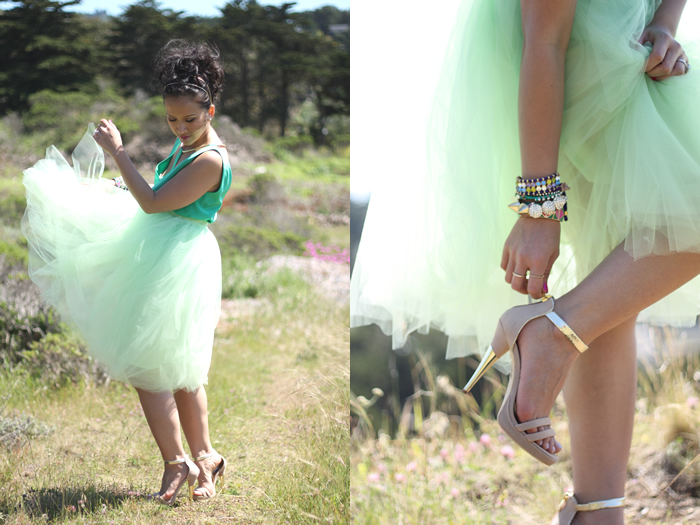 [Photos by NR] Top:
BCBGMAXAZARIA
Nydia rope trim silk top Skirt: Mint green DIY tulle skirt Shoes: 
Colin Stuart
ankle strap sandals Headpiece:
Ficcare
double arch headband Bracelets: Spikes from Ebay / H&M green & pink bangle / DIY wrap bracelets  
I love these fashion challenges because it gives me an opportunity to be creative and pushes me to think outside of the box. It's the same reason why I started blogging and the same reason why I enjoy it so much.
The getting dolled up part is always fun no doubt, but it's the creative ideas surrounding the execution in making an image look "outside of the ordinary" is what I'm most fascinated with. That's why creations such as this, this and this constantly inspires me. Sadly I don't have the equipment and manpower for many of my sometimes impractical ideas but maybe one day it'll come to life on my blog… :)
Thank you so much for stopping by and I hope you're having a wonderful day! xo