NYC Day 3: Lady in Blue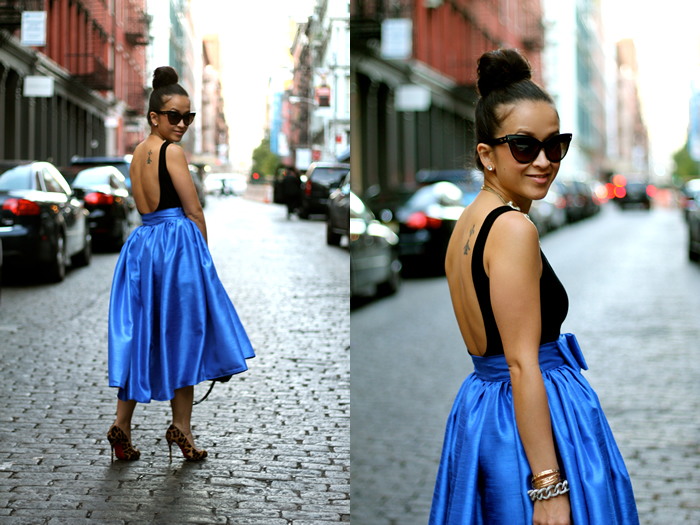 When I saw Anna Dello Russo rocking this Jason Wu dress, I was quickly in love. The full length hi-low style is a reminiscent of the purple and silver colorblock Zac Posen skirt that Carrie Bradshaw wore in SATC2 when she ran into Aiden in Abu Dhabi, which I am still in love with….I love the elements of both outfits but I added my own spin with my signature over-sized bow and paired the ladylike skirt with a basic yet kind-of-sexy open back top…While I love my minis, this long flowy skirt was so much fun that I can't wait to wear it again with something else, a little different.
Do you have any suggestions on what I should pair it with next time? :)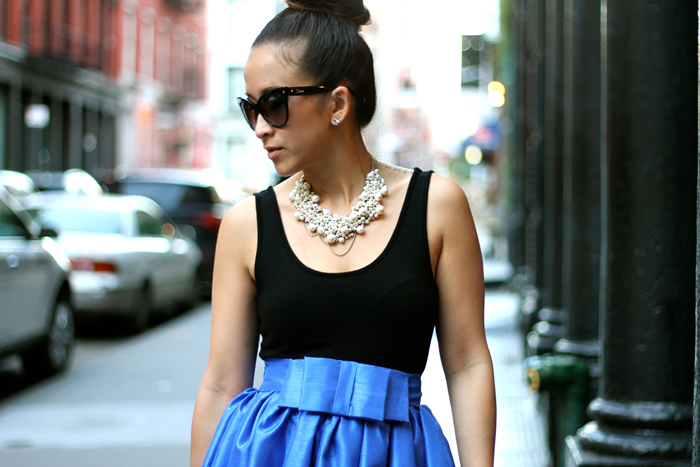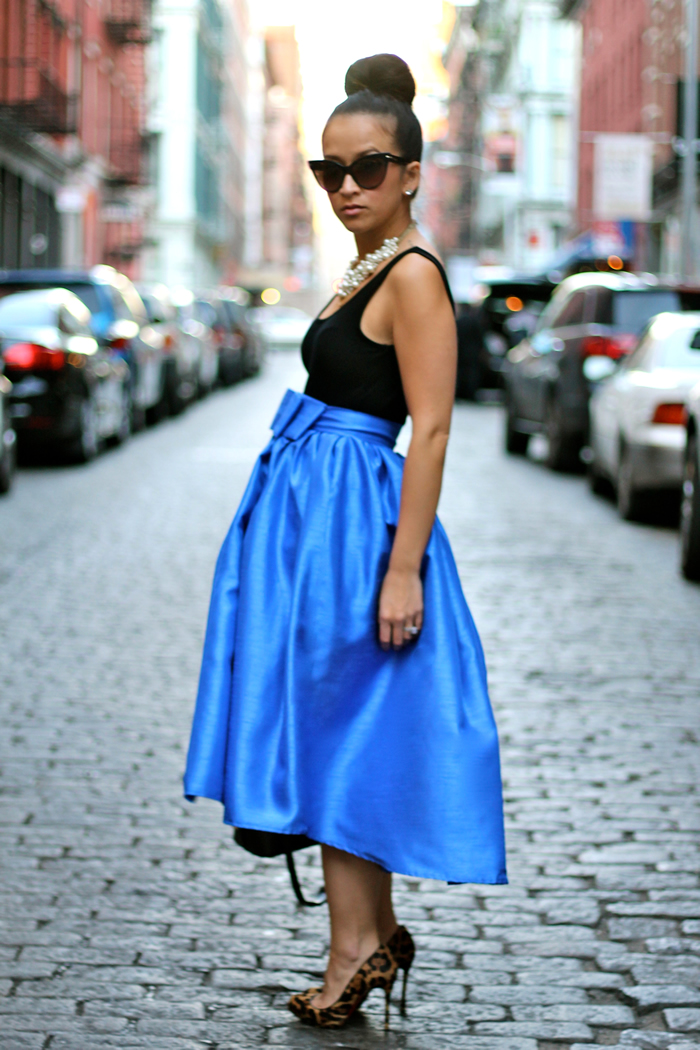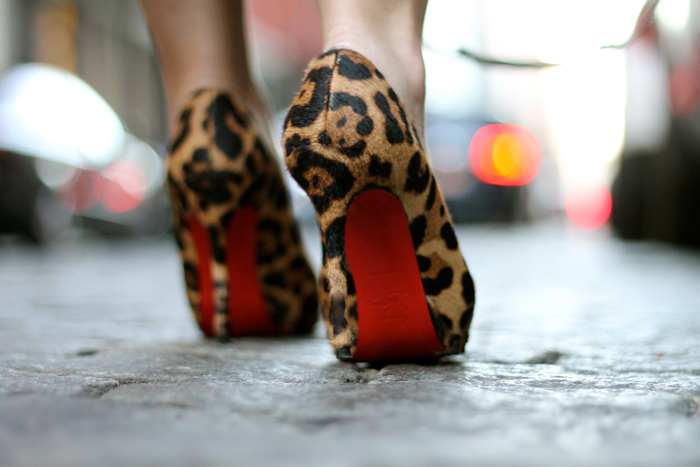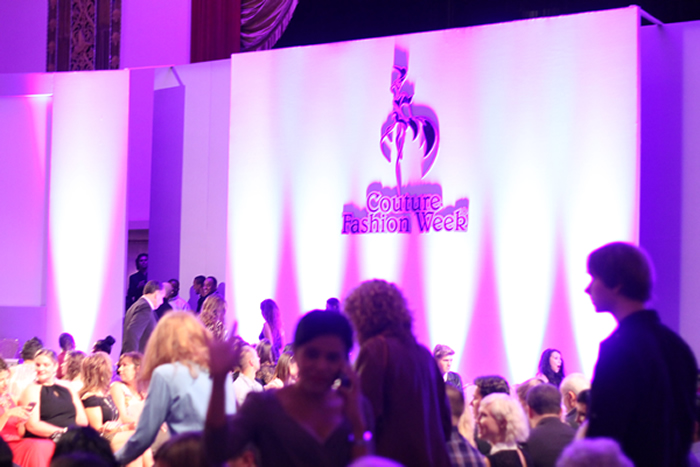 A few of my favorite gowns (below)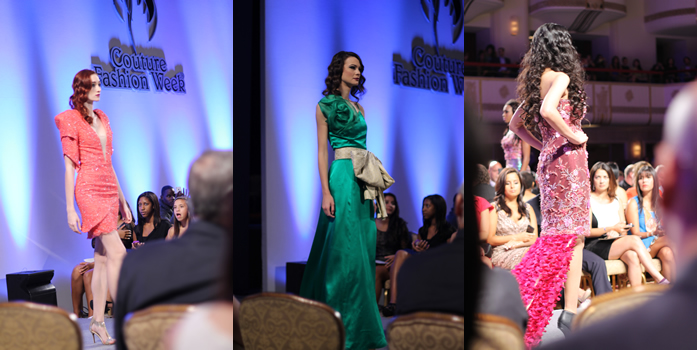 [Photos by NR]
Top: ASOS Scoop neck bodysuit | Bottom: KTRcollection hi-low bow skirt (available in Oct) | Necklace: F21 pearl necklace (similar-ish here and here) | Shoes: Christian Louboutin filo leopard pumps | Glasses: Dior cat eye sunglasses
* * *
The NY Couture Fashion Week shows at the Waldorf Astoria grand ballroom was quite, well grand. In addition to designers from around the globe presenting exquisite gowns, the live vocal performances and dancers throughout the show made it quite unique and interesting. We caught the last show on Saturday night but unfortunately was sitting 3rd row so the photos didn't come out as great as I like, but above are a few of my favorite gowns of the evening.
Thanks for reading and I hope you enjoyed my recaps of NYC. Have a fabulous Monday! xo