Midnight Blues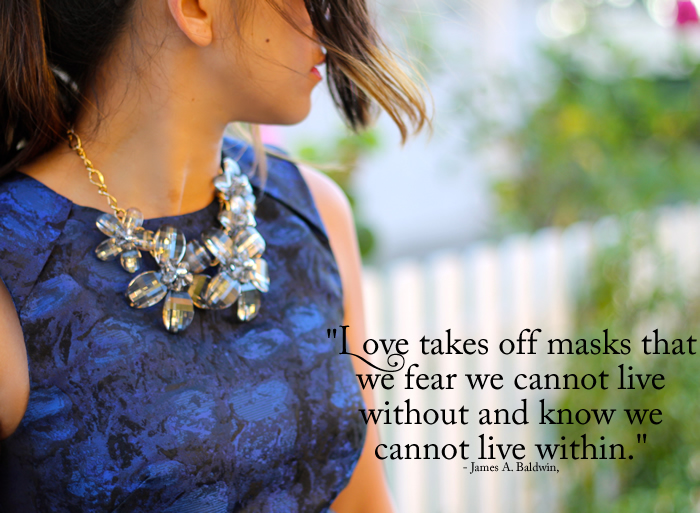 I'm going to sound quite redundant but I love H&M. Some of the cutest items I own came from this store; including this perfectly structured peplum top in a various midnight blue shades with a dark starry-sky-like print. It's almost like looking up in the sky at night and all you see are different shades of navy.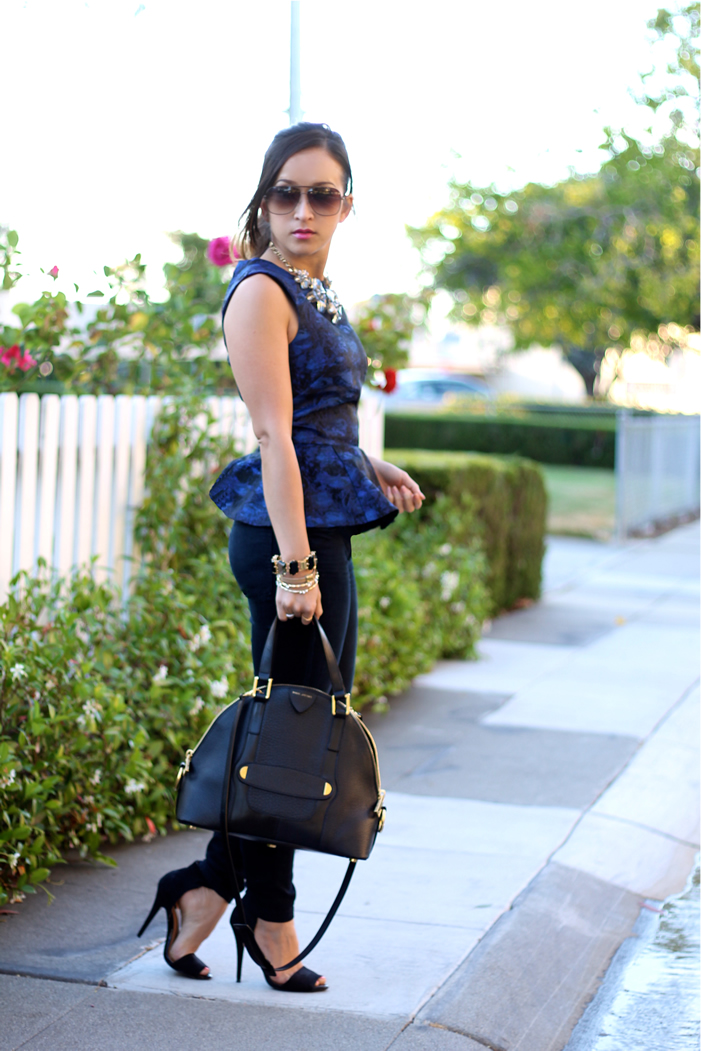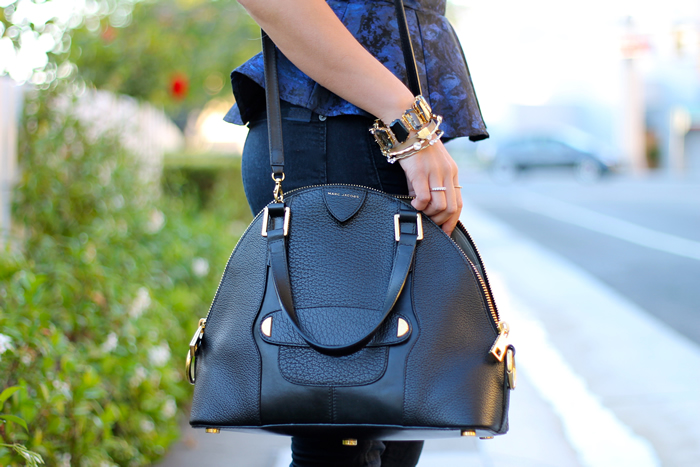 [Photos by NR]
Top: H&M peplum | Bottom: 7FAM skinnies | Shoes: Zara (similar-ish here) | Bag: Marc Jacobs Crosby Sutton | Necklace: Kate Spade Delacorte flower necklace | Bracelets:  Kate Spade colored stones
* * *
When I purchased this Marc Jacobs Crosby Sutton bag a couple of weeks ago, I thought I would regret choosing her over a Valentino and a Celine, but each time I see her in photos, I love her even more.
She's a structure bag that's unique in her own right, is lightweight and extremely versatile. I normally carry her as a tote with the versatility of the re-moveable straps, but when my arms gets tired, I'll throw her over the shoulder or use her as a crossbody. The gold hardware and soft pebble leather adds character and the domed silhouette was exactly what I have been looking for. What's even better? There are a lot of compartments and I can pretty much put everything in this bag…Definitely my go-to bag lately and will be for a while.
What's your favorite everyday go-to bag?