Meet me In Greece: Mykonos & Santorini Travel Diary.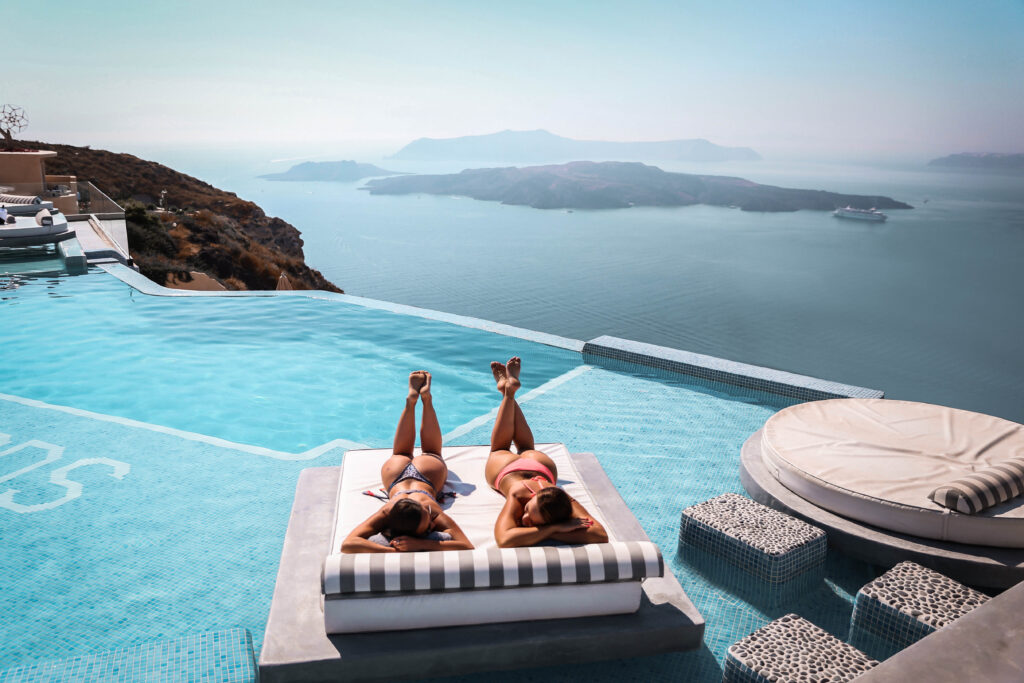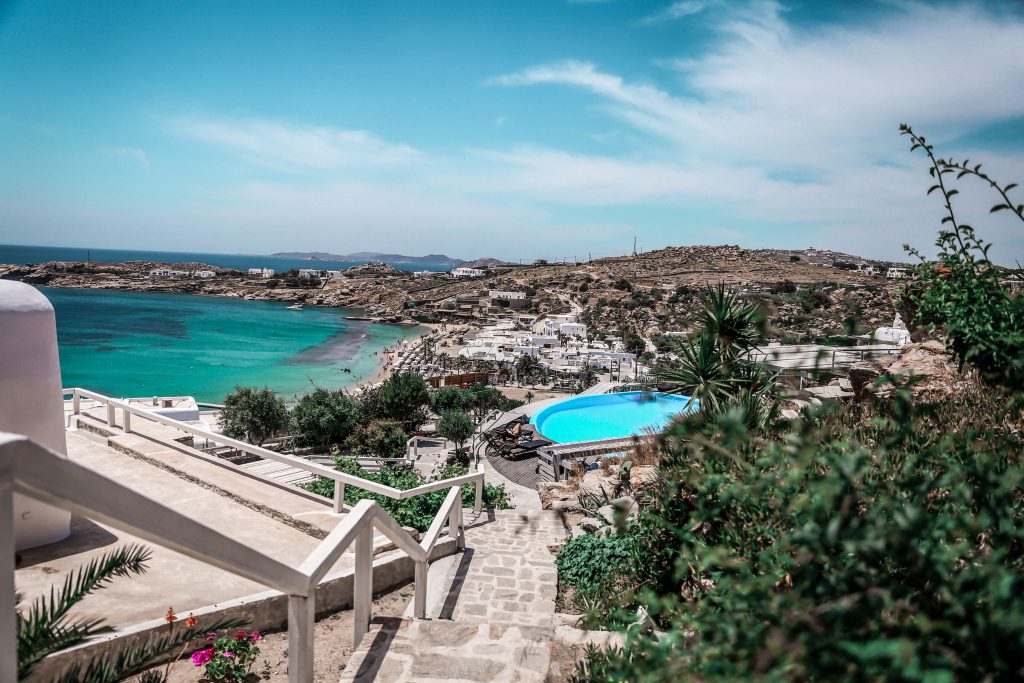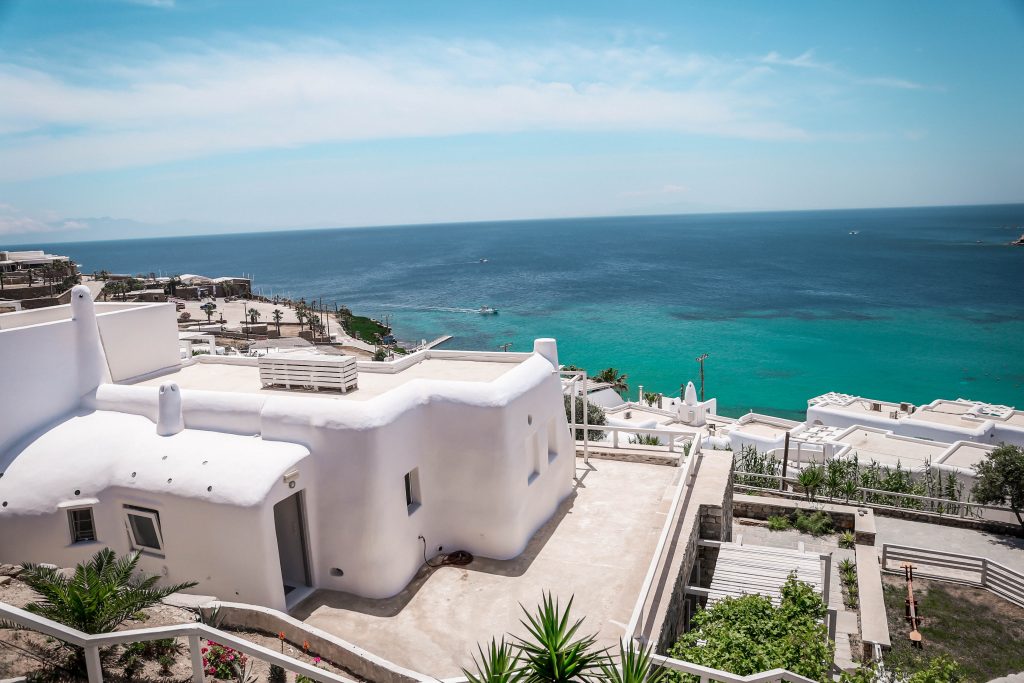 Our suite at the VOtsalaki Boutique Resort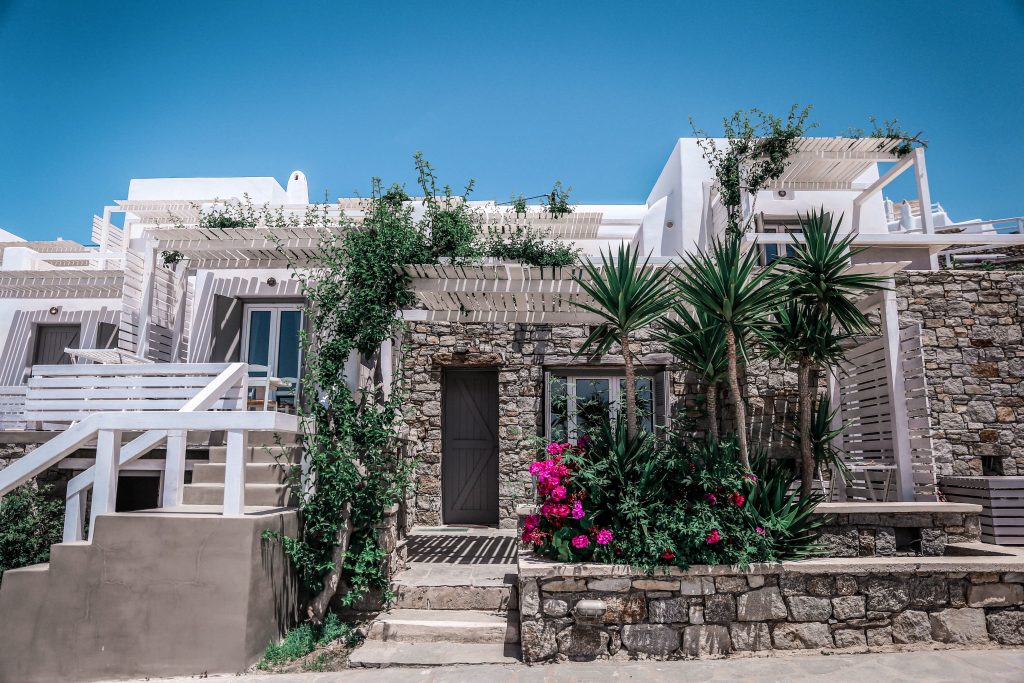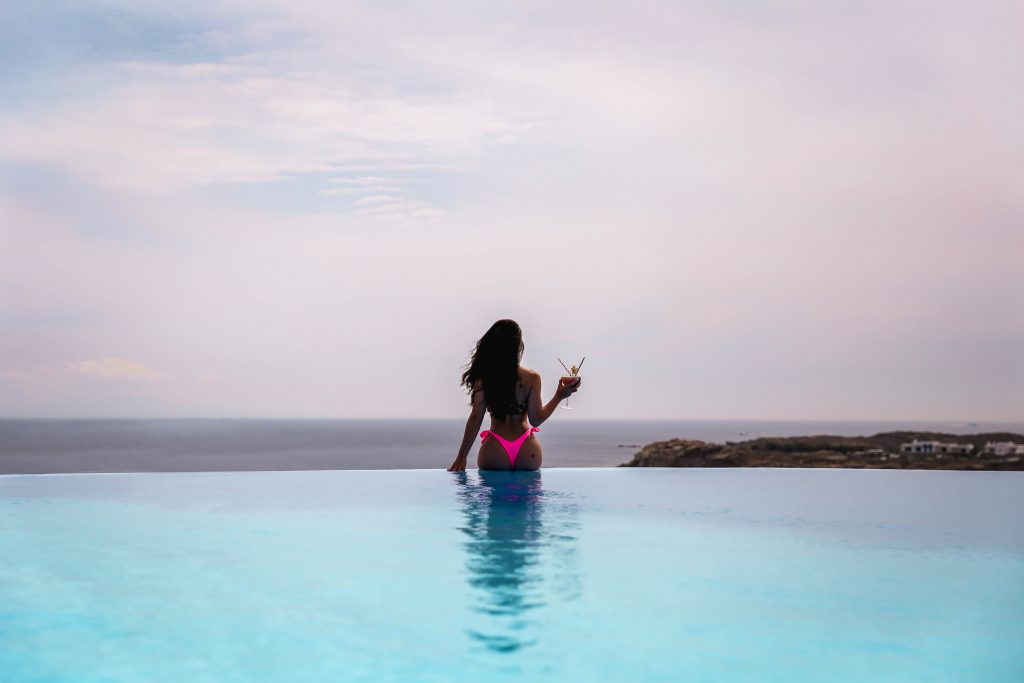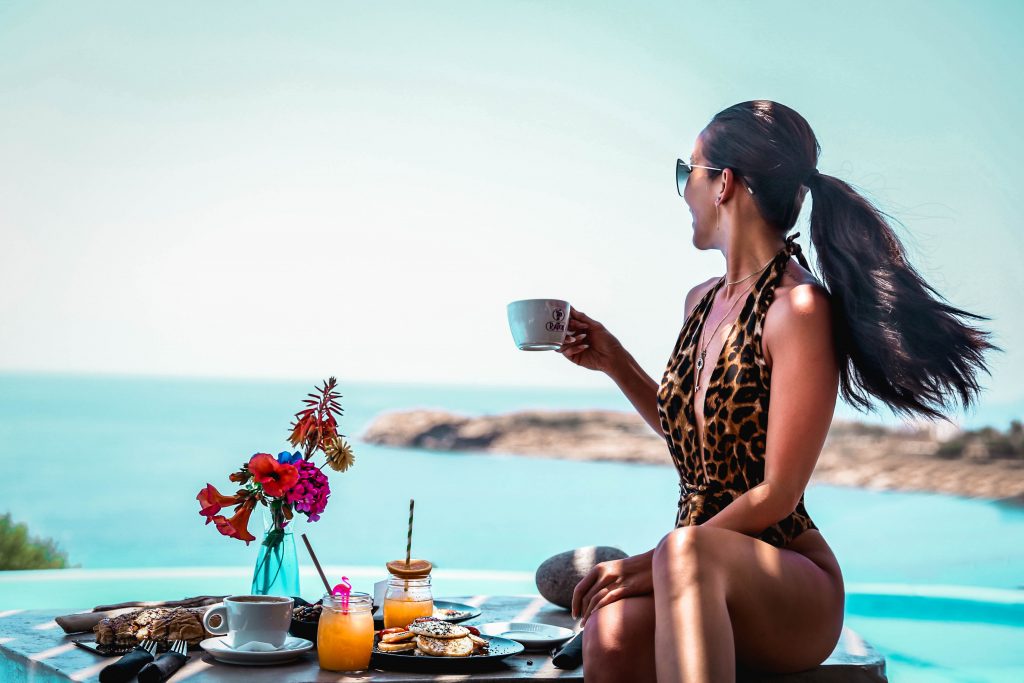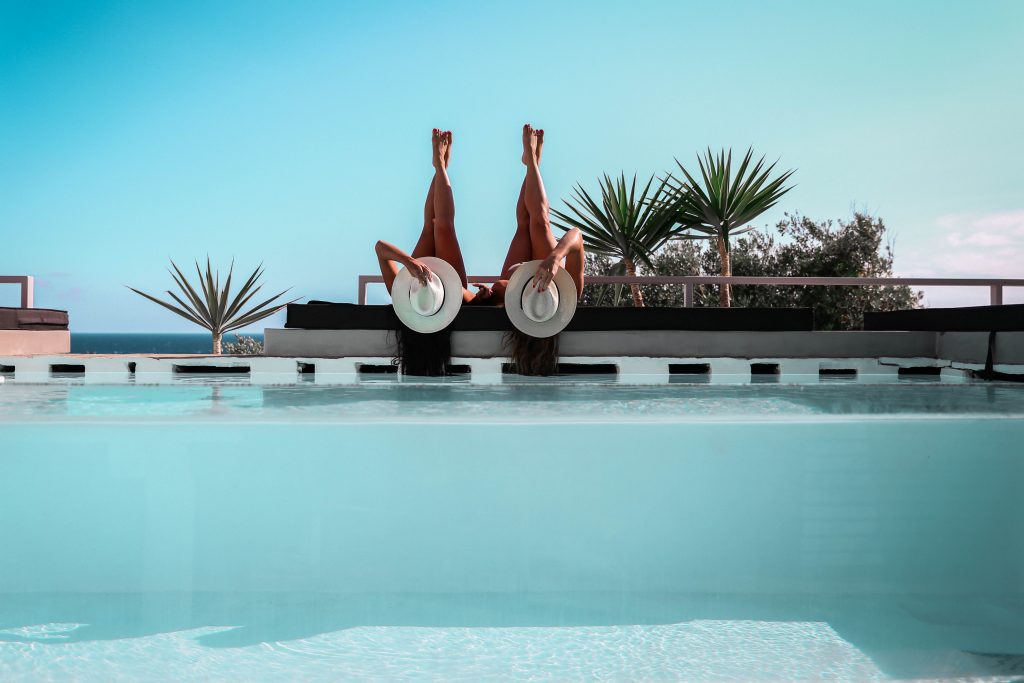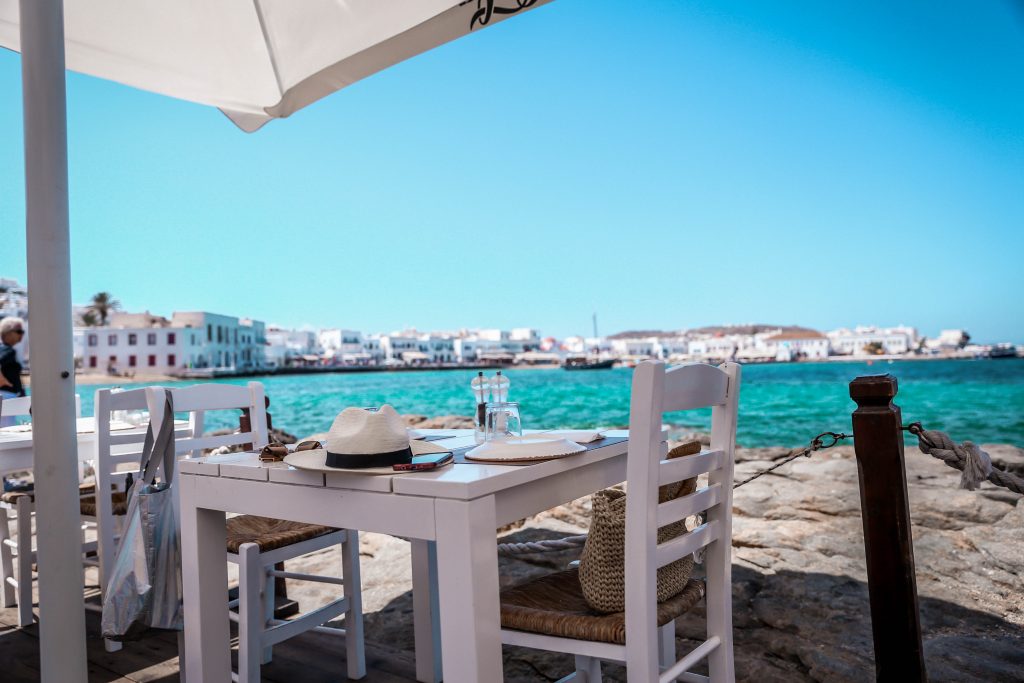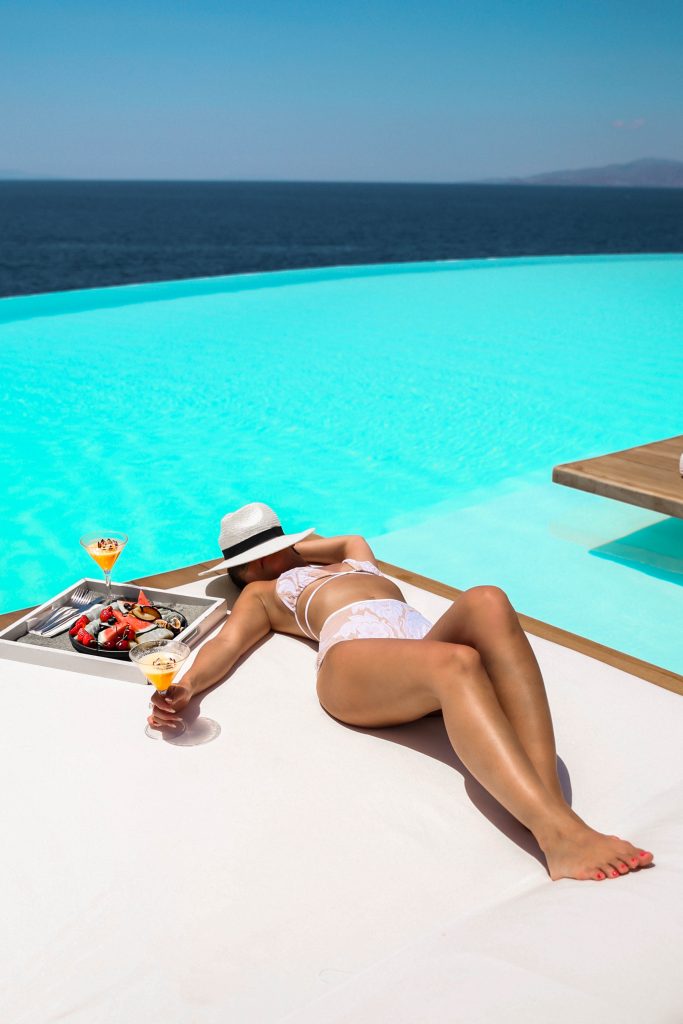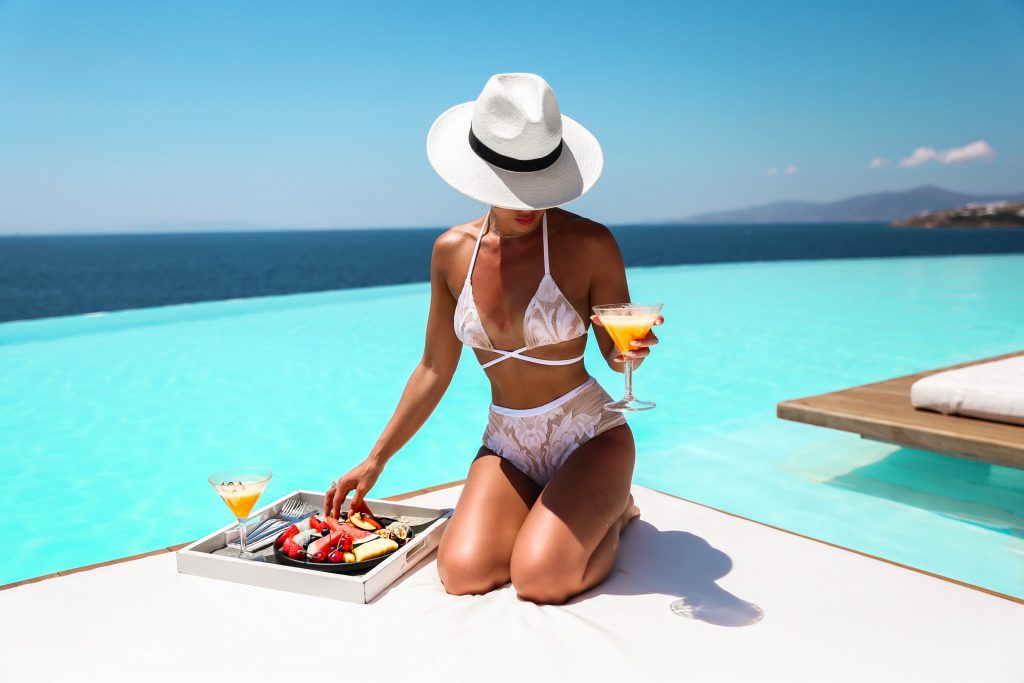 Right: Becca and I at "Scorpio." Go on Sundays. We had a blast!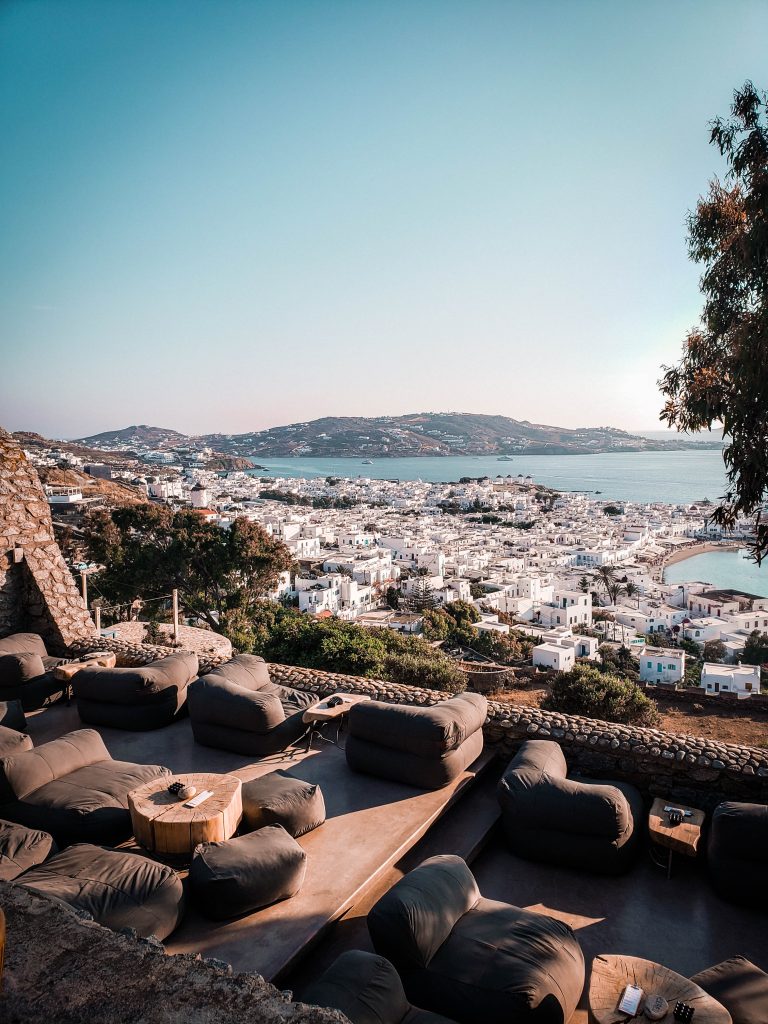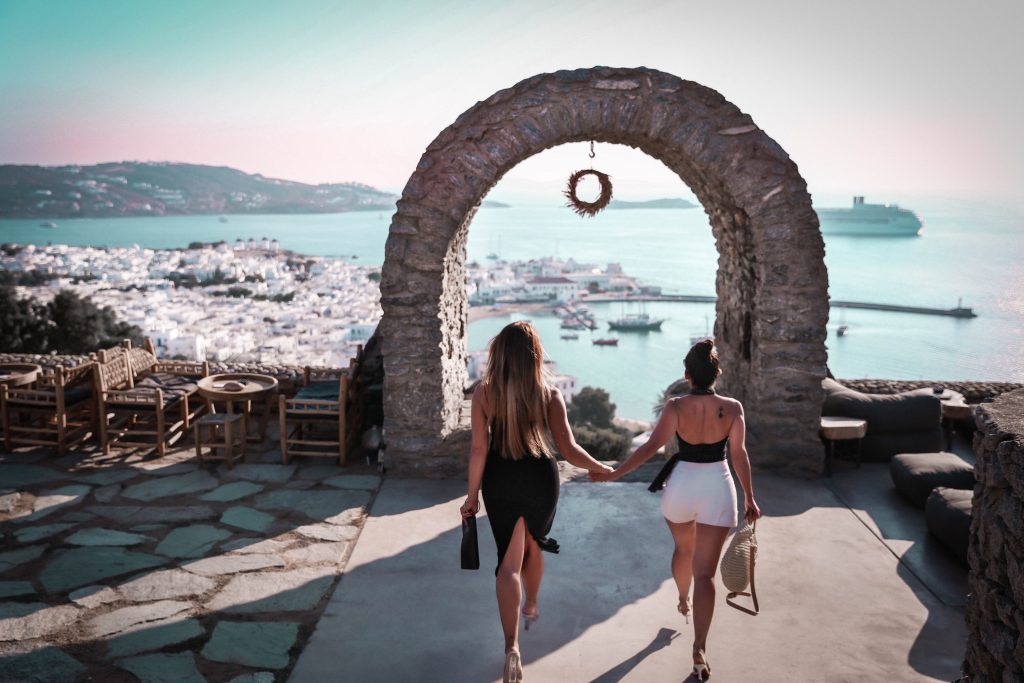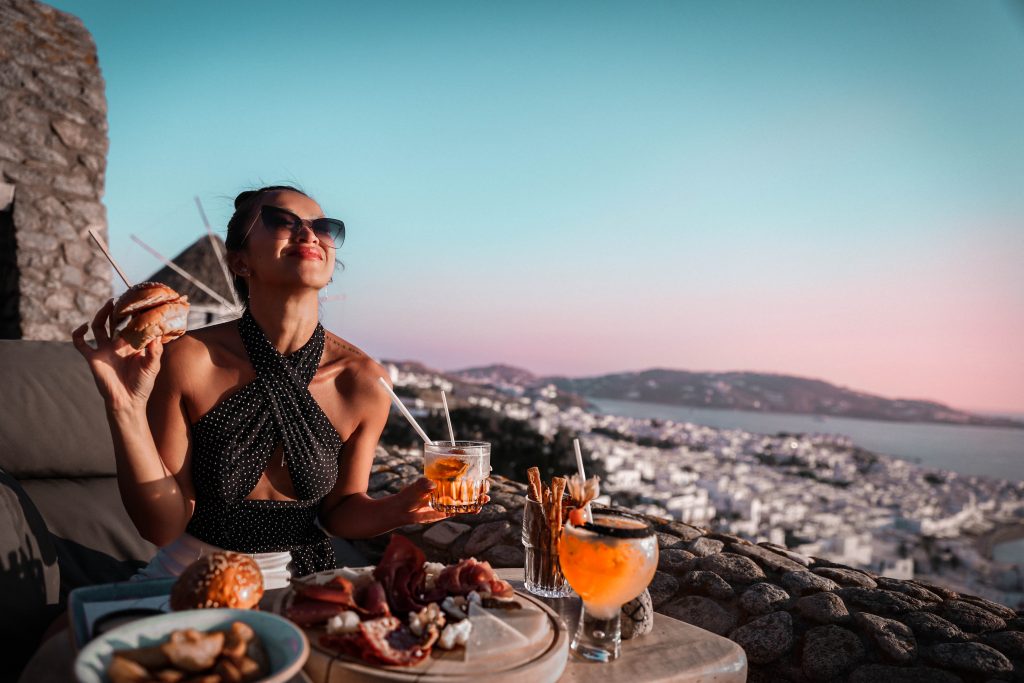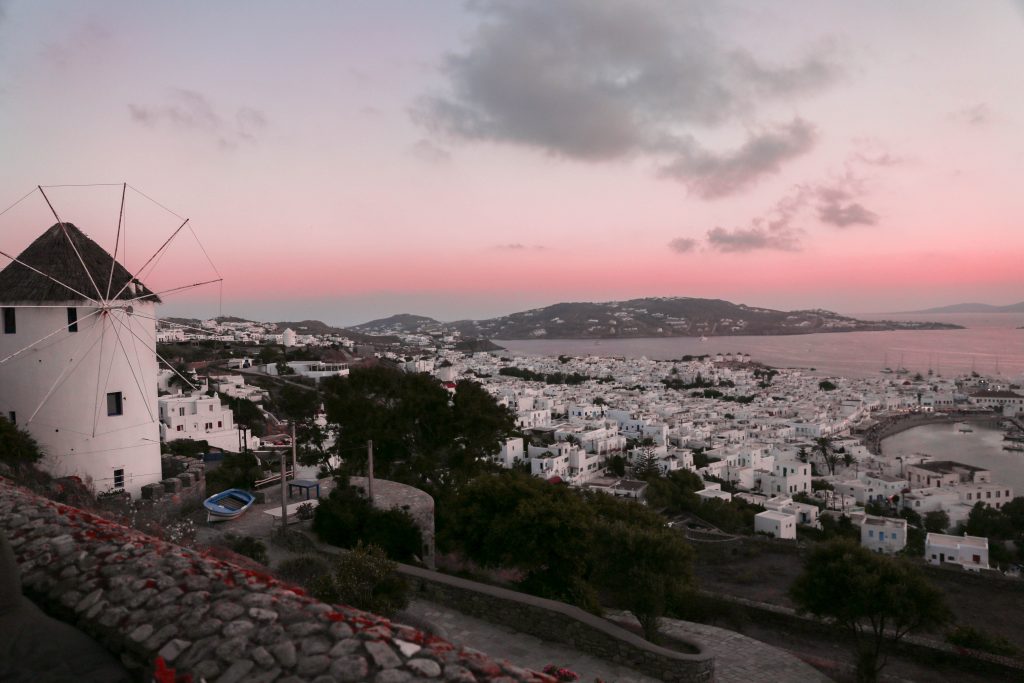 Dress: KTRcollection Summer Breeze floral wrap dress
Mykonos Town – every corner was filled with these vibrant bougainvillea bushes. I was in flower heaven.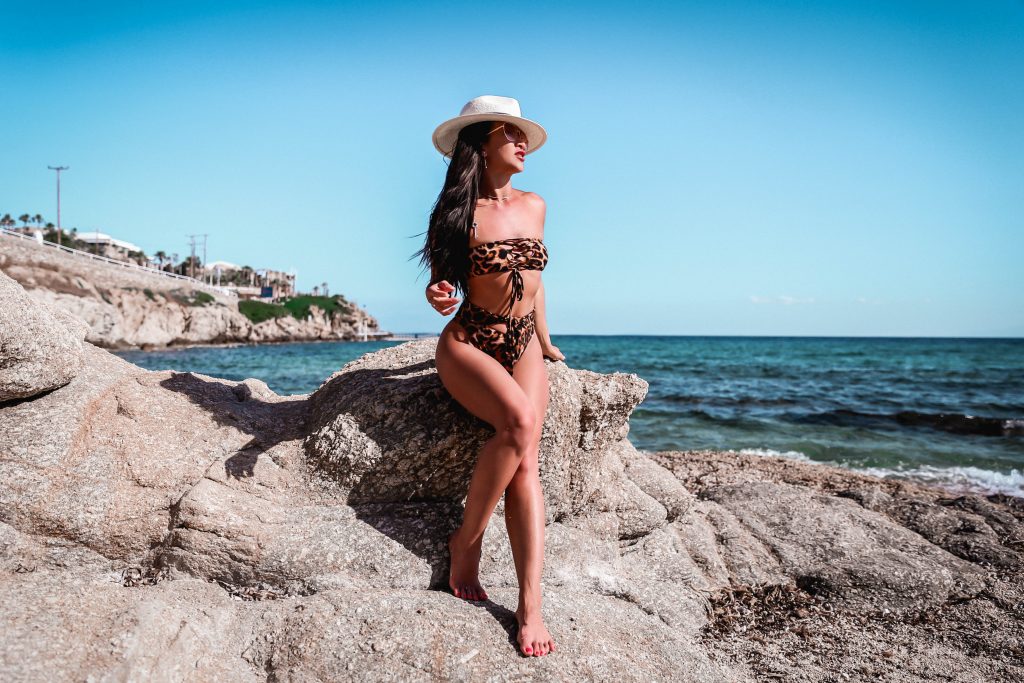 Kalo Livadi Beach: A little over priced on everything here, but we probably had the best sushi at Solymar Mykono. I'm still not a total fan though, because this beach was far and expensive to get to (60 euros round trip via taxi from our hotel). The water was a little rough/chilly and this was the only restaurant on this beach.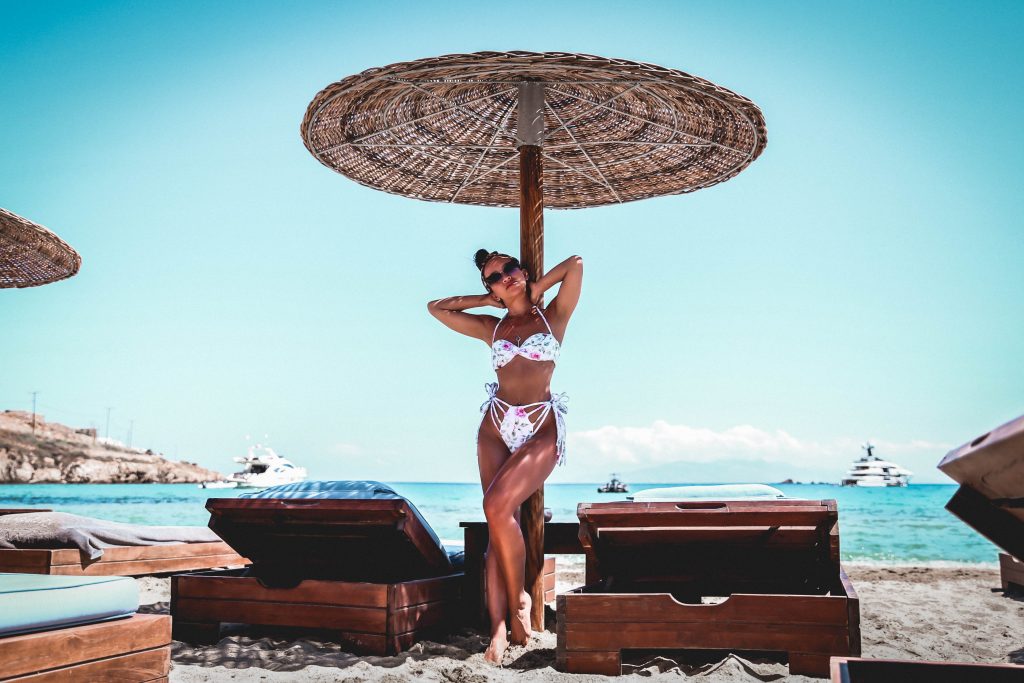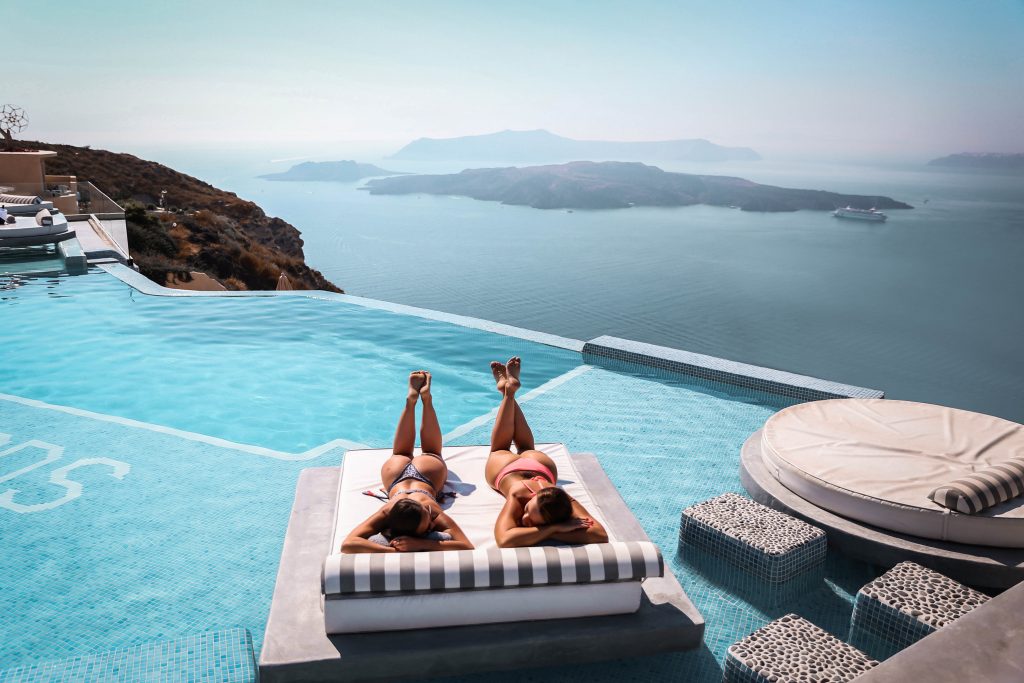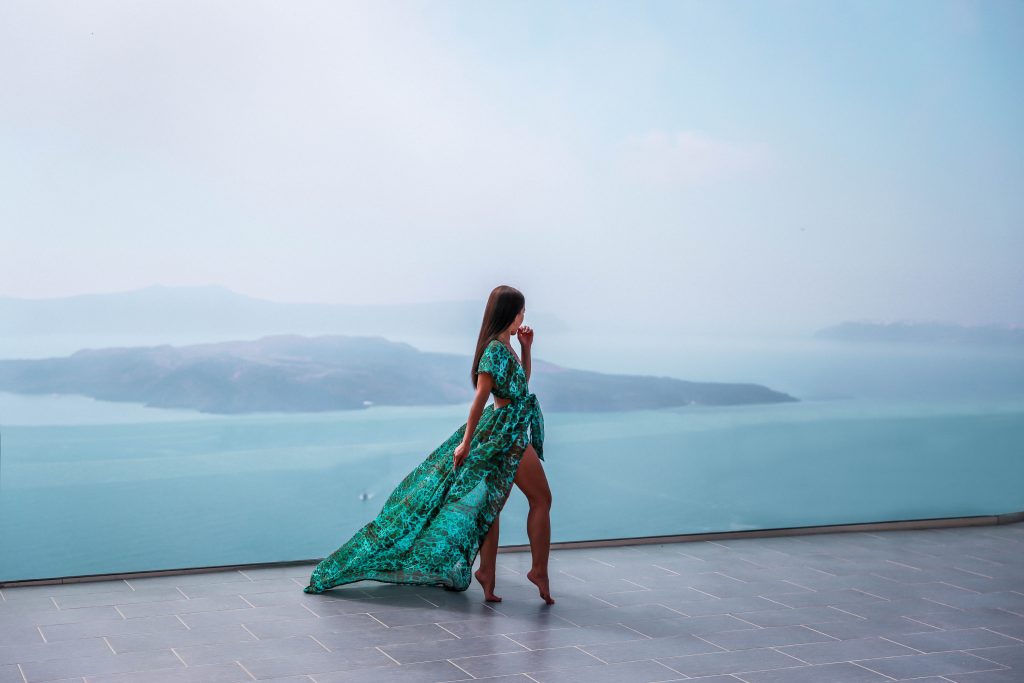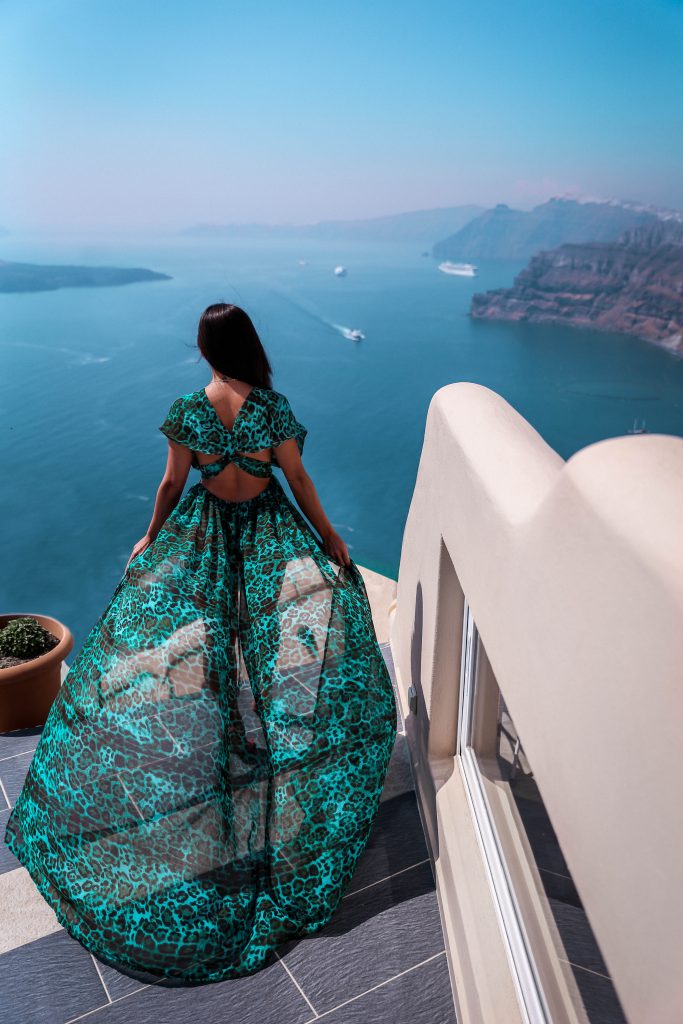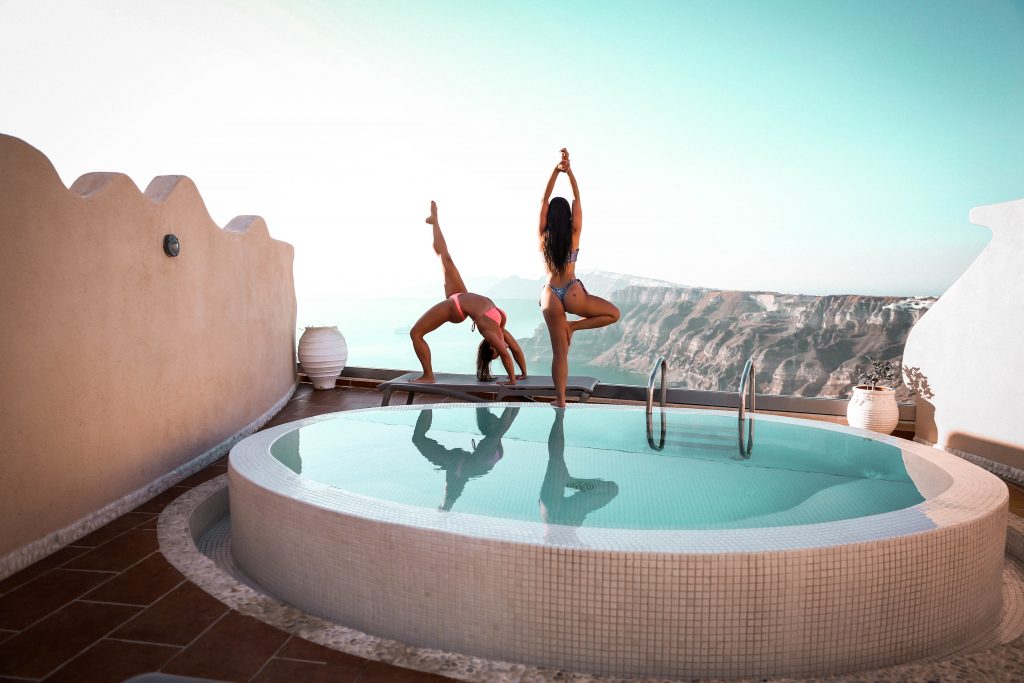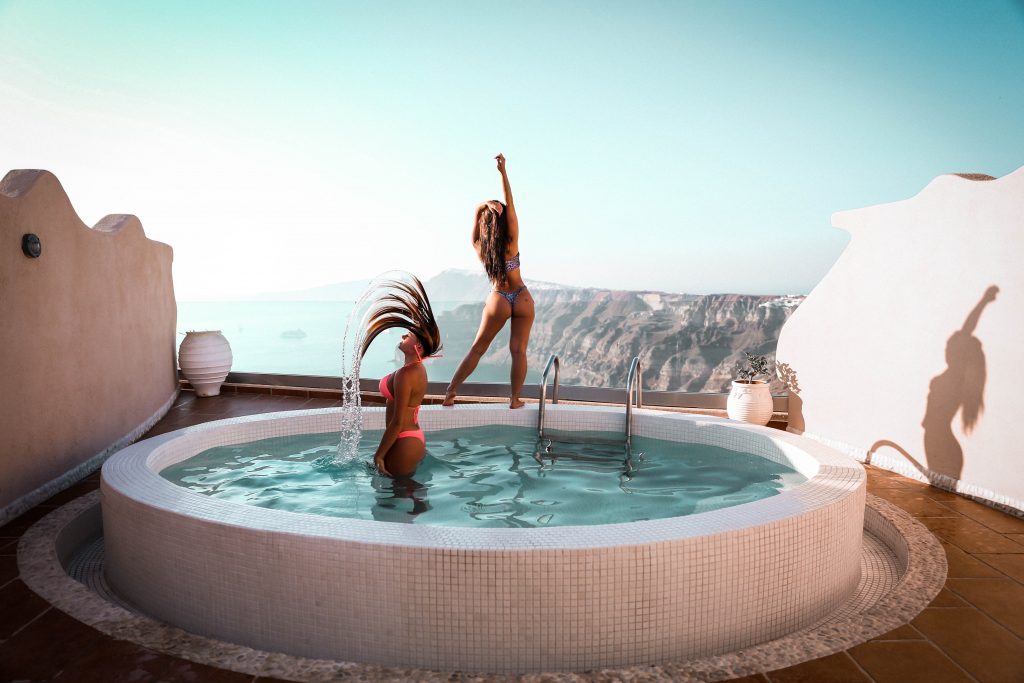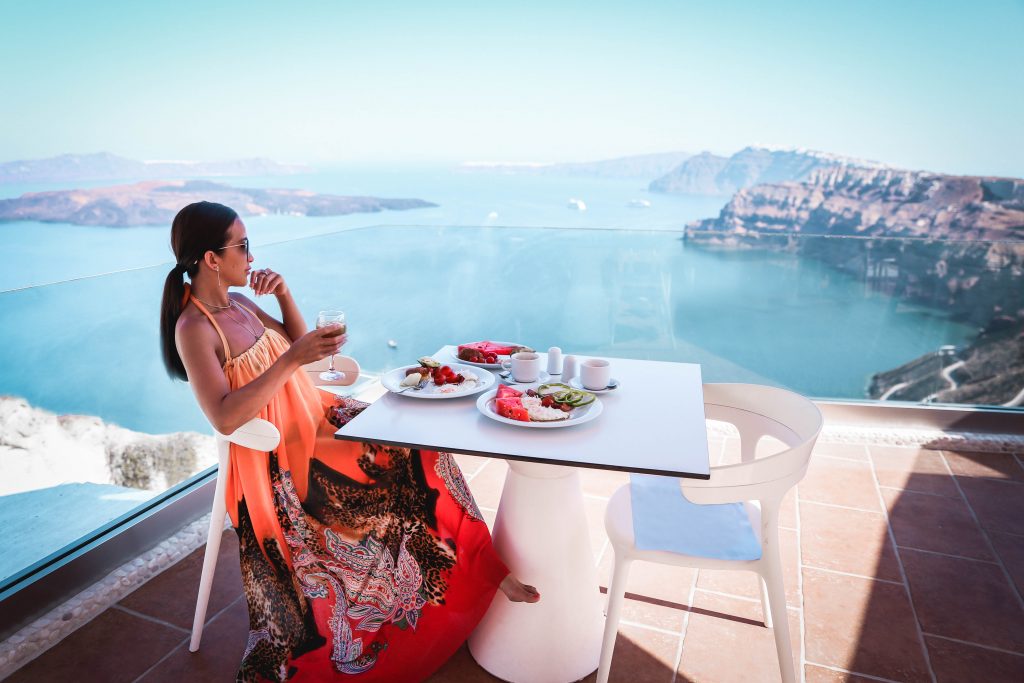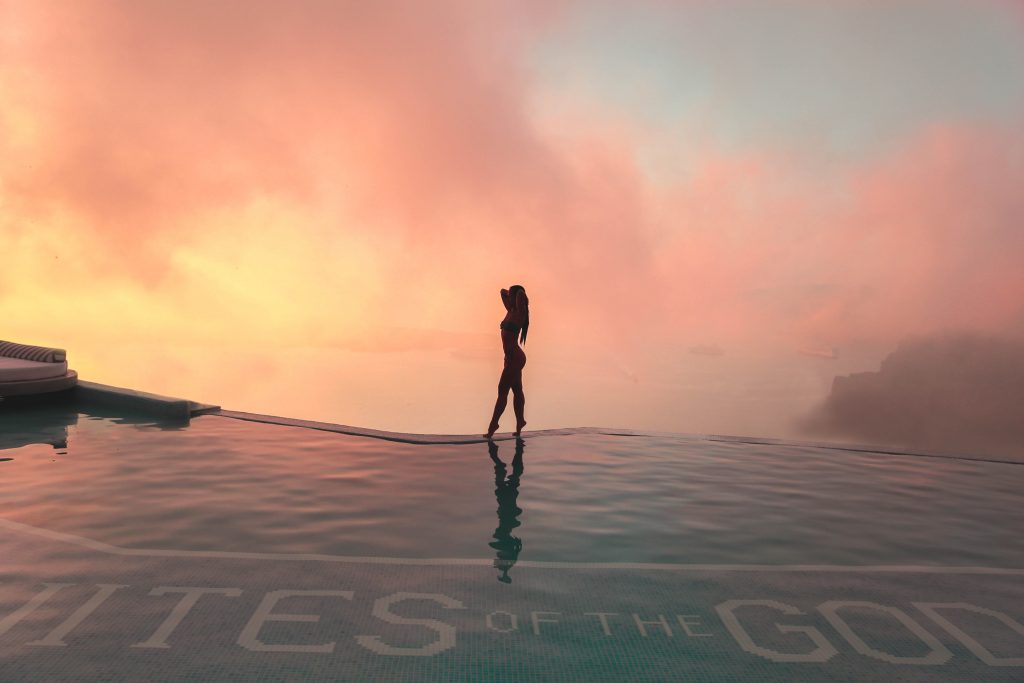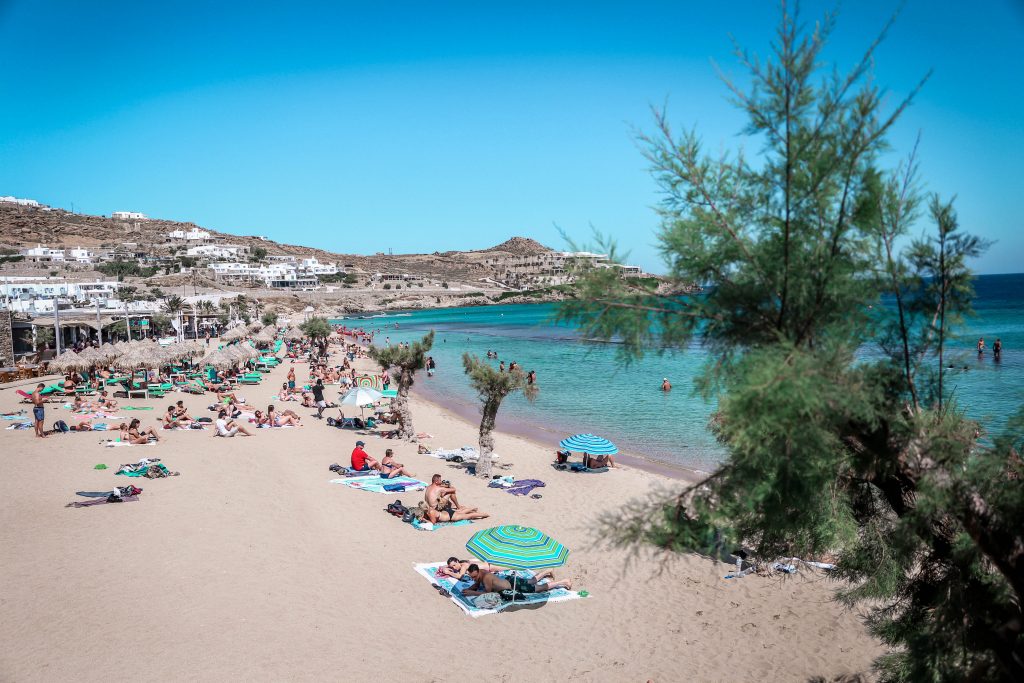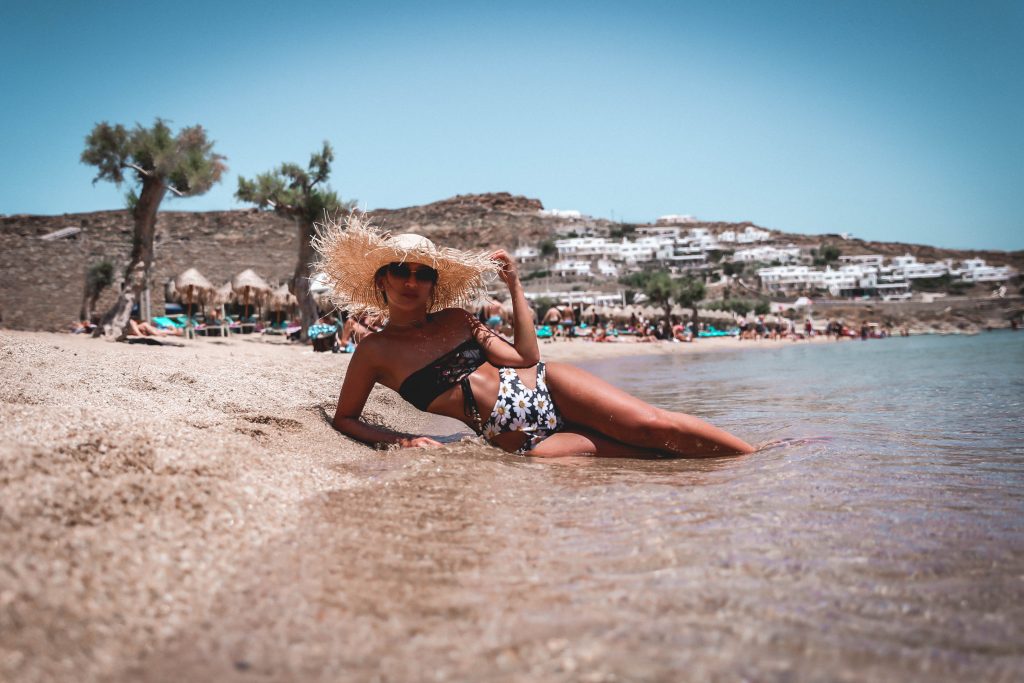 The bar at our hotel. Love the sunset view and the drinks!