Maximal Minimalist.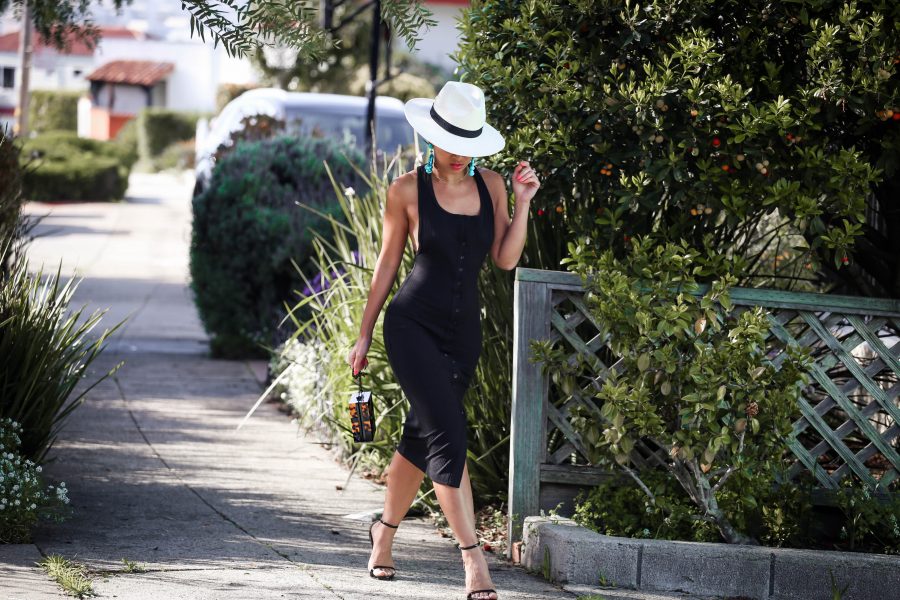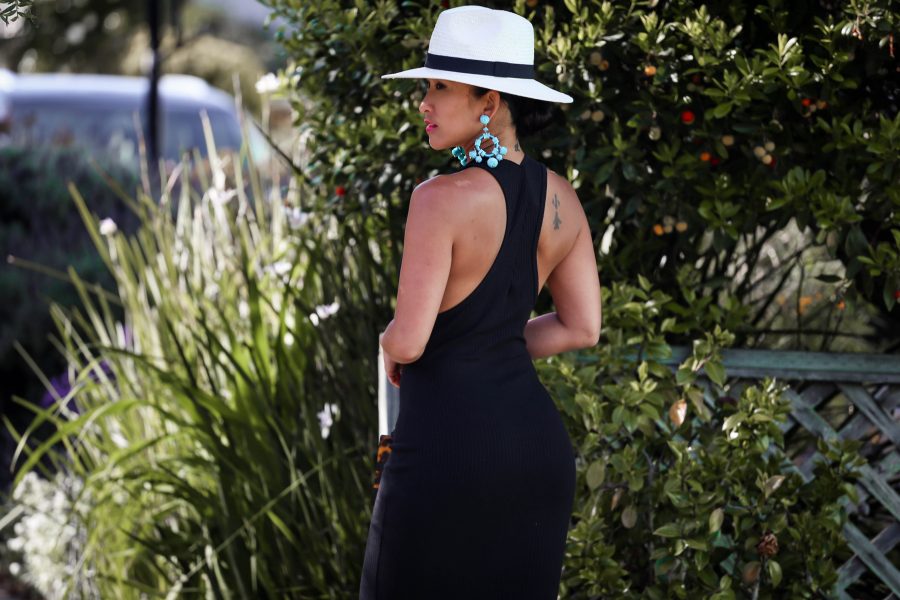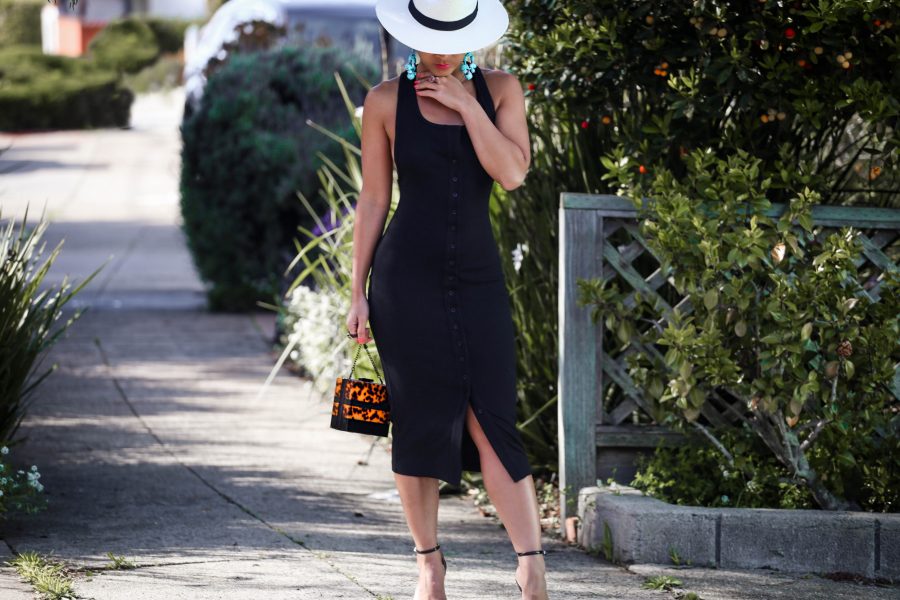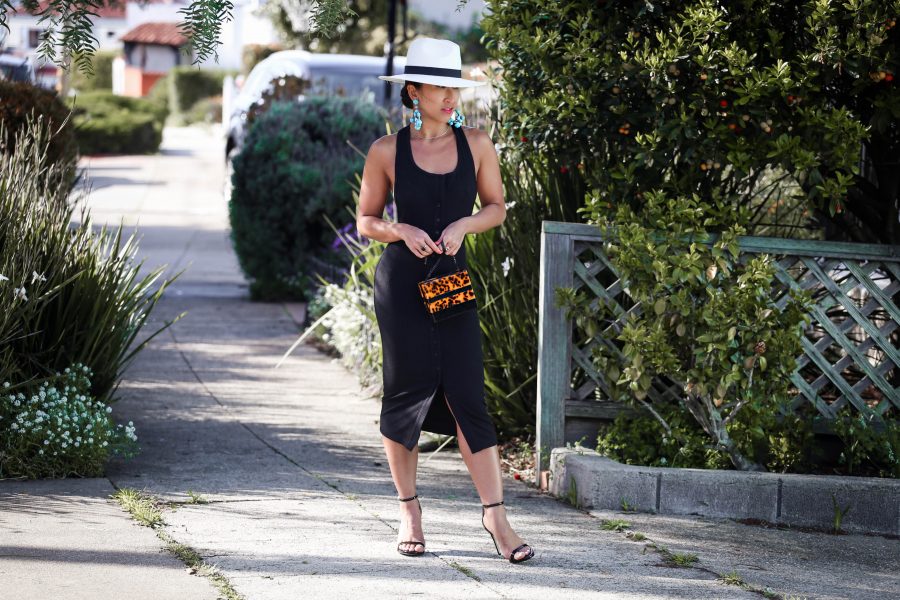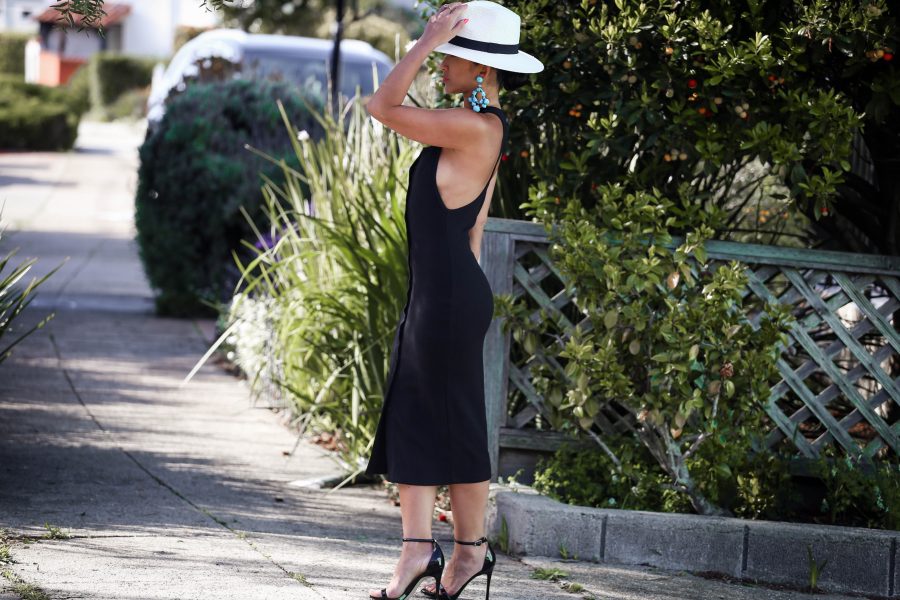 Dress: KTRcollection Camila Button Front Midi Dress | Shoes: Sam Edelman | Bag: Zara leopard box clutch | Earrings: Zara | Hat: Frye Austin hat
* * *
My main trick for feeling like the best version of myself is dressing in a maximal minimalist way.
Let me unpack the term: I'm a minimalist at heart. I rarely wear jewelry, I usually can't bother with creative layering, and most of my outfits consist of a tank crop and skirt or a little midi dress. Frills for frills' sake are a dealbreaker for me, and any item of clothing I put on has to be as functional as it is fashionable. However, unlike a lot of minimalists, I love an eclectic mix. Prints, patterns, colors are my kryptonite and, in that way, I'm a maximalist. I'm not into basics, I don't own a plain white T-shirt or a straightforward denim jacket, and I have no aspirations of looking like a '90s Gap model. For me, the key to being a maximal minimalist is finding basics that are effortless and feel like one of a kind. And, once your closet primarily consists of items like that, putting together any outfit is a total breeze.
Take for example, this little black dress. Minimal? Sure. But basic? Never. It has a sexy cut that's giving a some side boobs action, razor halter to show off minimal back and shoulders, front buttons for a flexible fit and also a subtle slit for a little leg action. The dress is body hugging but the material is a comfortable ribbed knit that can take me from day to night.
SHOP THIS POST